Tryon Resort Lodging Getaway Packages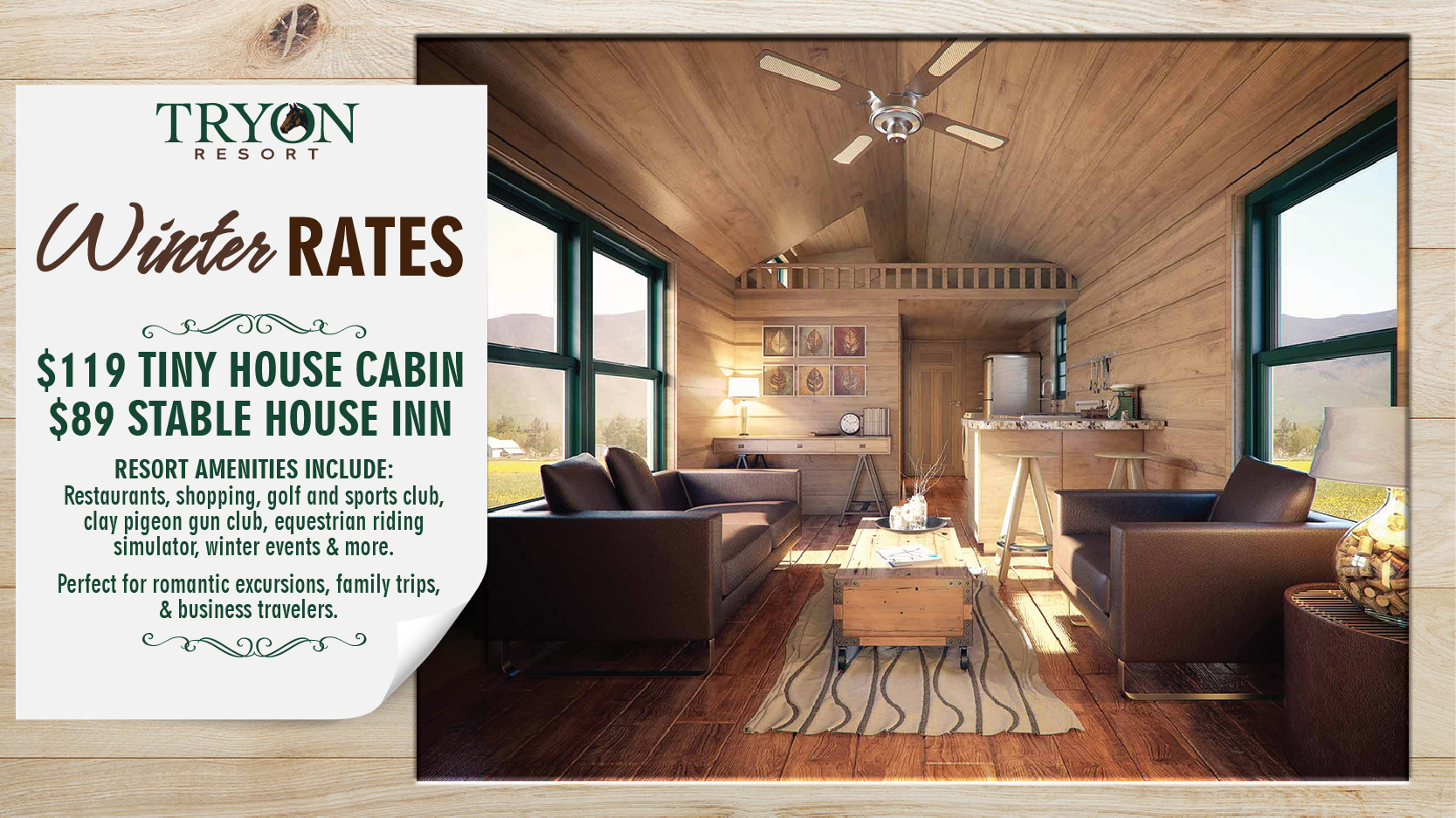 Reserve a winter getaway and rest your head this winter at one of Tryon Resort's many lodging properties. Choose between "Tiny House" cottages, rustic three and five-bedroom riverside cabins, The Stable House Inn, or RV spots with full hookups. Lodging packages including golf, gun club and/or equine simulator lessons are also available to round out the perfect winter getaway. 
Click here to view lodging packages

.
Choose the 1-bedroom "Tiny House" cabin or 3-bedroom properties on this link and search the 

date range of Friday-Sunday (for 1-2 activity packages) or Friday-Monday (for 3 activity packages) from now until March 1, 2017

.
Tryon Resort Winter Lodging Packages Options
Tiny House Weekend Getaway for 2 Guests (One-bedroom cottage)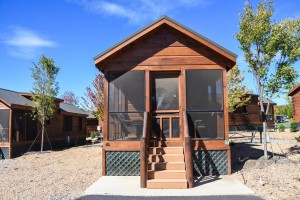 Packages include 2-night stay in a "Tiny House" (one-bedroom cottage) for Friday & Saturday nights, check out Sunday, plus one more of the following activities – build your own package.
Golf includes 18 holes for two people with cart rentals
Gun range for two people includes 100 rounds per person, one rifle rental, and one golf cart
Simulator includes two 45-minute lessons
Package A – One Activity:
w/ Gun $613
w/ Golf $476
w/Simulator $598
Package B: Two Activities:
Gun & Golf $691
Gun & Simulator $813
Golf & Simulator $676
Package C: Three Activities (Friday – Monday lodging):
Golf, Gun and Simulator $1090
Package D: Gun Getaway
Two days of gun club $828
Package E: Golf Getaway
Two rounds of golf $554
Package F: Equestrian Training Getaway
Three Simulator Lessons $698
Riverside Cabins (3 Bedrooms)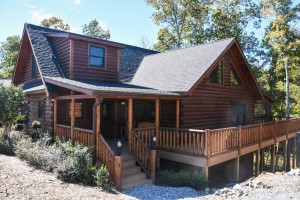 Packages include 2-night stay in a "Riverside Cabin" (three-bedrooms) for Friday & Saturday nights, check out Sunday
Golf includes 18 holes for six people with cart rentals
Gun range for six people include 100 rounds per person, one rifle rental, and three golf carts
Simulator includes six 45-minute lessons
Package A – One Activity:
w/ Gun $1645
w/ Golf $1234
w/Simulator $1600
Package B: Two Activities:
Gun & Golf $1879
Gun & Simulator $2245
Golf & Simulator $1834
Package C: Three Activities (Friday-Monday lodging):
Golf, Gun and Simulator $2979
Package D: Gun Getaway
Two days of gun club $2290
Package E: Golf Getaway
Two rounds of golf $1468
Package F: Equestrian Training Getaway
Three Simulator Lessons $2800