Everybody told Jorgen Olijslager that his "clunky" Irish Sport Horse, Northern Quest Lady's Man, probably wouldn't be very successful in the eventing world. Despite the doubt from peers, the 21-year-old and his four-legged best friend continue to prove themselves as they successfully climb up the discipline levels.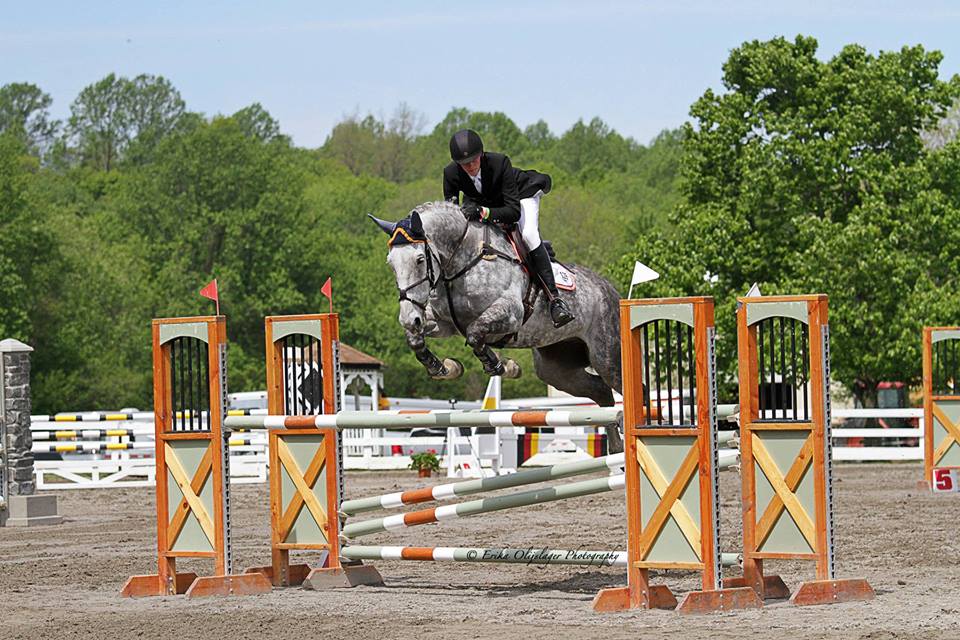 A Dynamic Duo

As I watched Jorgen and Mac together in the AEC barn, it was apparent that the pair had a connection that many riders work for years to gain with their equine partner. "He's just a great horse and he's my best friend," exclaimed Olijslager. "Every morning when I wake up, he's already waiting at the gate, he knows my routine, knows when I wake up and waits for me to come out to see him. He's almost a better dog than my actual dog, he comes when he's called, etc."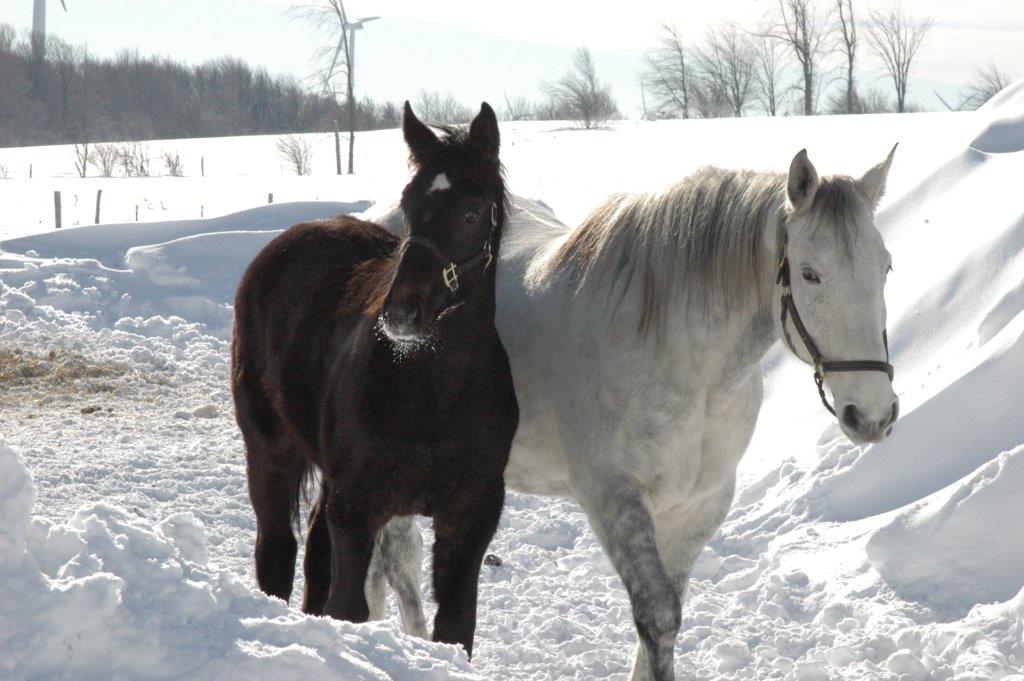 The duo developed a strong bond from the beginning, as Olijslager has been the sole rider of "Mac" since he was first started under saddle. "We picked him up and he was barely three. My dad found him online and we drove to the middle of no-where New York and brought him home. He was the first baby that I ever started, and at that point I was 15 years old. I've taken him all of the way up through Intermediate and we are planning for advanced next season."
"We've been pushing him to see what he can do since we first got him, and most of the people that he and I rode with didn't really believe that he could make it as an eventing horse. It always had a lot to do with the fact that he is a big bulky Irish horse, nobody expected him to be this fast or jump the way he does. He has proven a lot of people wrong," said Olijslager, of the 9-year-old Irish Sport Horse gelding by West Cork and out of Silver Lady.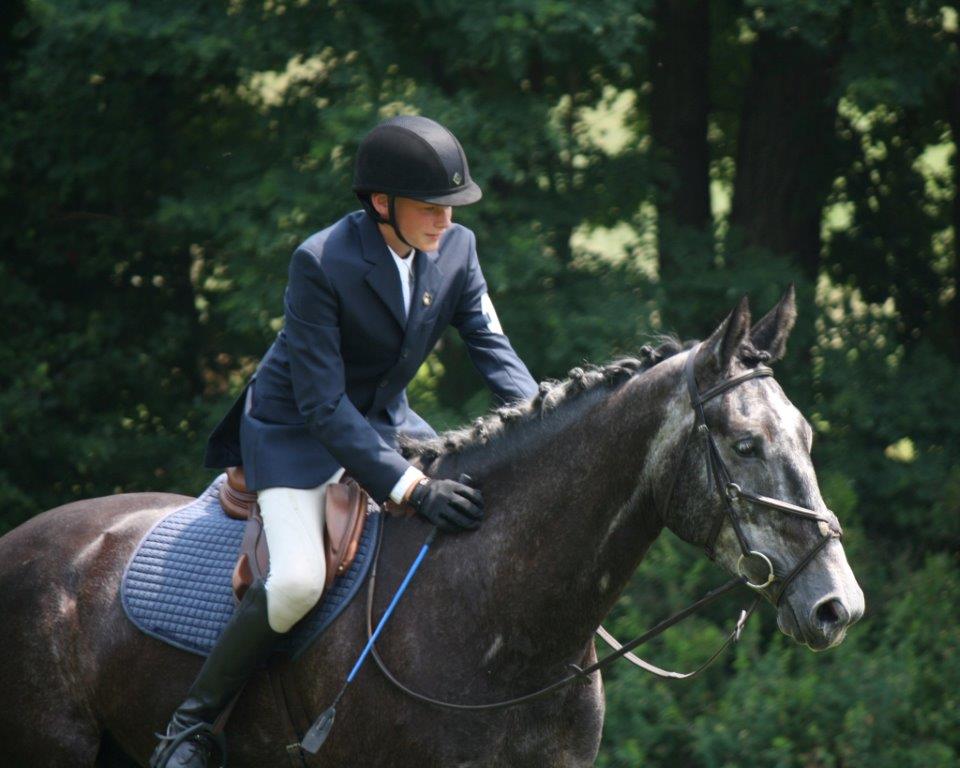 Riding With Doug
The combination, based in New Jersey at Olijslager's "Green Acres" Farm, spend a lot of time in and out of the saddle together. Although they are relatively self-sufficient, the young rider knows the importance of good training and makes time to ride with top event rider Doug Payne whenever he gets the chance. "It's been really amazing moving up the levels with Mac. We started out with a dressage trainer in the beginning, and then I started working with Doug and we really started pushing him into the eventing side of everything."
Olijslager continued, "The biggest thing with Doug, it's all horsemanship. You aren't pushing the horse to the breaking point, everything is very calculated, right down to each individual ride. The focus on the smallest aspects of riding the horse and managing the barn are just as important as the large ones. That has been what has helped us a lot too."
A seasoned competitor now, Olijslager began his lifelong relationship with horses at the young age of eight. "I started riding because my sister wanted to ride, and I'm really competitive so I wanted to be better than her. It really stuck with me, and from there I began competing and loved the stress and the adrenaline, I guess I'm the type of person that thrives off of stuff like that. We started out doing jumpers and hunters, all of the 'boring stuff.' When I saw a cross-country course for the first time, it was game over. After that I always wanted to be running around as quickly as possible. The danger aspect of it was always appealing to me."
In regards to his time working with Payne, he added, "I can't really talk about the technical stuff. All of that, it's a secret. I have to keep some things to myself for the element of surprise!"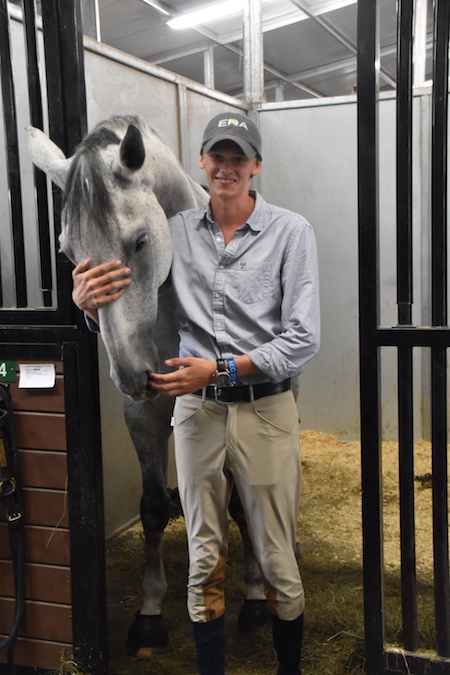 A Life-Altering Change of Perspective
When New Jersey native was in a life-altering ski accident last year that left him with three fractured vertebrae, riding became something completely different. Olijslager had to re-evaluate his equestrian career goals. "The accident was absolutely life changing for me and definitely career changing," he said.  "It's way more dangerous going out on that course now, but I trust Mac with my life and my connection with that horse really helps me mentally. He helps me stay confident now, I couldn't picture doing it without him. When you're 21 and already have sever spinal injuries, that can be nerve wracking.  You really have to understand that I only continue with this because I love it so much, and I love the horse so much."
FOOD, Friends and the Future
Looking on toward the future, Olijslager plans to continue to pursue riding, but wants to head down a more technical road within the eventing discipline. "I want to become a course designer. When I am finished with college this year, that is what I am going to begin to prepare for. I have a passion for jump building, and everyone appreciates a good cross-country course. I believe that I can make a difference in the eventing world."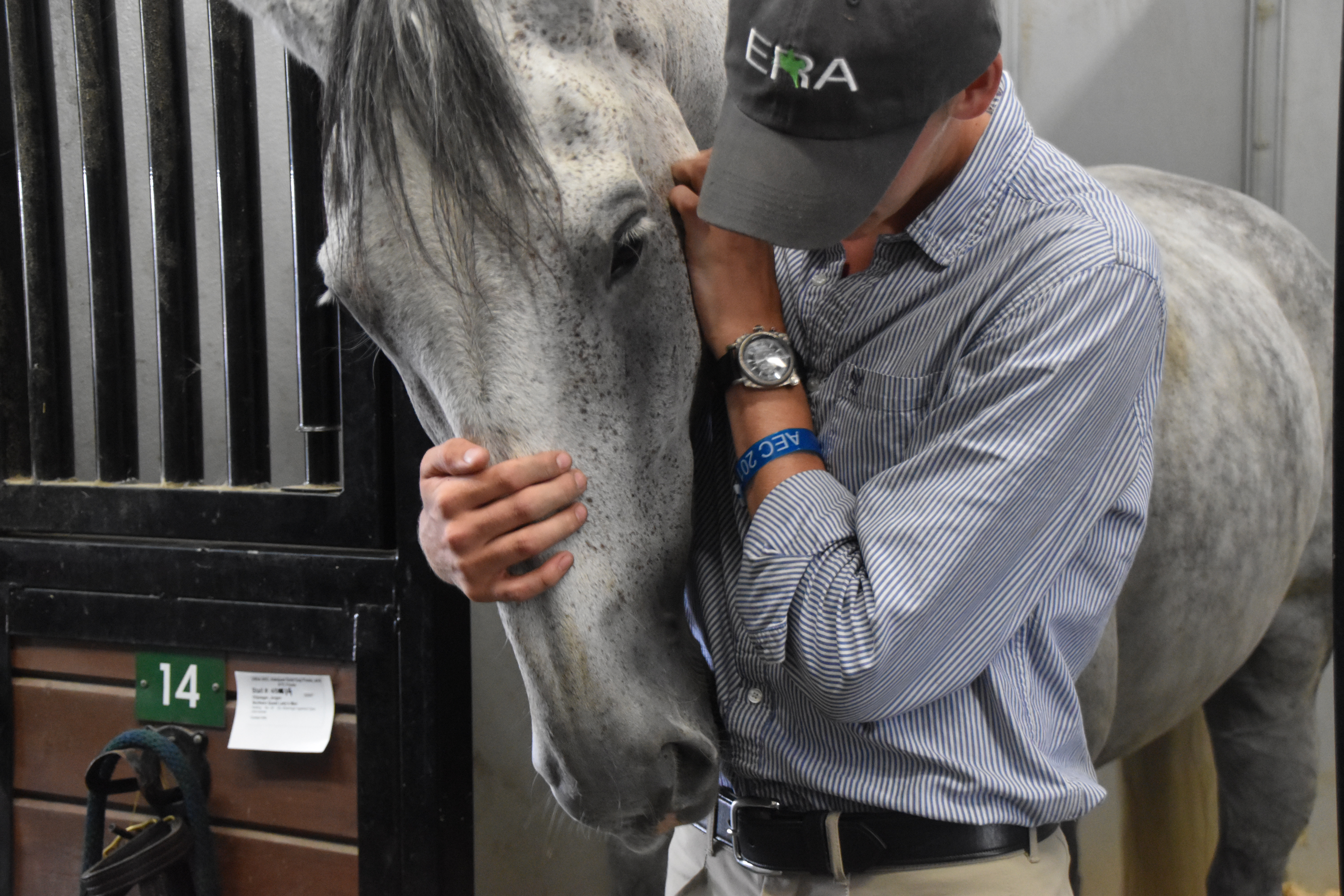 As Olijslager stood with Mac for a final round of photos, the mood lightened as he joked about the horse's unique character, and his incredible love of all things FOOD. "He's pretty fat, he'll do anything for food. His favorite treats are definitely apples though! I'm pretty sure he's always thinking about food, it's his one true love, and he's really talented at finding things to eat. He'd probably find grass on a patch of concrete. It does make it hard to keep the weight off of him because he IS an equine lawnmower." (A horse after my own heart!)
As we said our "goodbye's," Jorgen reached over to give Mac a back scratch. The horse leaned into him, and then proceeded to careen his long grey neck around his human's torso, obviously because he loved him, and not because he was looking for a snack. Casting a quick final glance at this pair, I got the sudden urge to keep looking for my own Mac. We would all be so lucky if we got to experience an ounce of the life-long bond that these two will always share.
Spotlight by Kim Beaudoin  for TIEC