Say hello to Sophie Armstrong, our next Amateur Hour athlete! Sophie shines bright in the Jumper ring with her superstar horse, Nolde, and has an extensive background in equestrian sport. Continue reading to hear her story, get to know her horse, learn what she loves most about the sport, and more!
When did you start riding?
I started riding at a local stable when I was five. They had a riding school and went to horse shows. A friend of mine was going to summer camp there, and I had always been obsessed with horses, so I went with her and totally fell in love with it. I started taking lessons shortly after that.
Tell us about your horse!
His name is Nolde, and he's a 15-year-old Holsteiner gelding. I've had him for about a year now. I got him from Angelstone Tournaments, from Kian White and Kevin Crosby. I am super lucky to have him as a partner. He's shown FEI and in Grand Prix. He's just the most fun horse to ride. He has the biggest heart and tries super hard. I feel so lucky to have a really experienced horse to help me learn to jump some bigger jumps!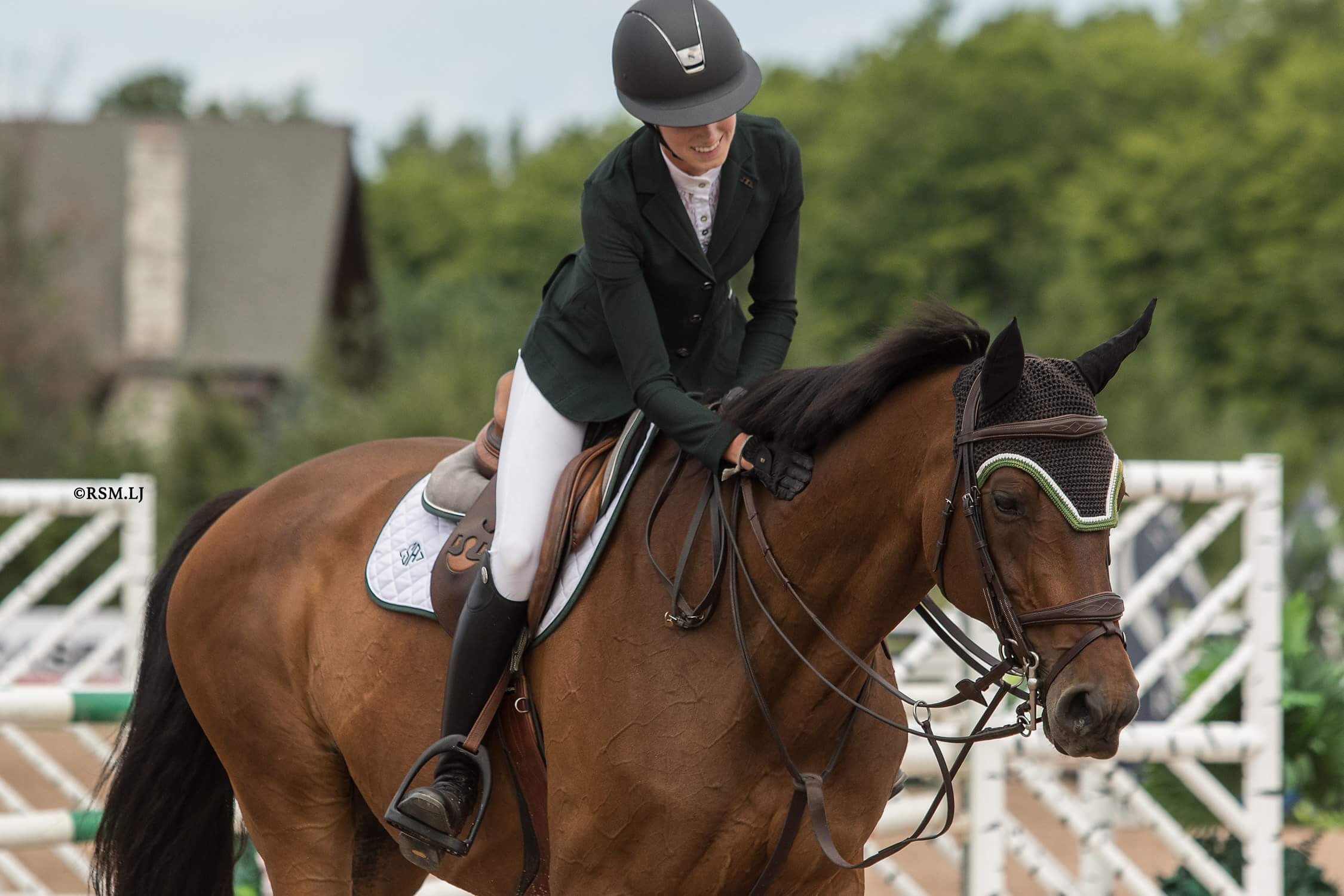 What do you work on when you're not showing?
Since Nolde is an older horse, we don't like to drill him. We usually have some light days when we have a week off. He's really good at trail riding and hacking, so I do a lot of that type of stuff with him. I work a lot on collection and stride management. He has a very big stride, so I work a lot on being able to lengthen and shorten. I also like to work on some of the finer details, like body position and timing during the weeks off.
What's something someone may not know about your horse?
Something that someone probably wouldn't know about my horse is that if you're eating something, he wants to be eating it, too! He'll nicker at you and really wants it. Another thing is when you're hand-walking him, you can actually ride your bike and hold the lead rope and he'll just follow behind you. It's a pretty effective way to hand walk him. It's like his party trick!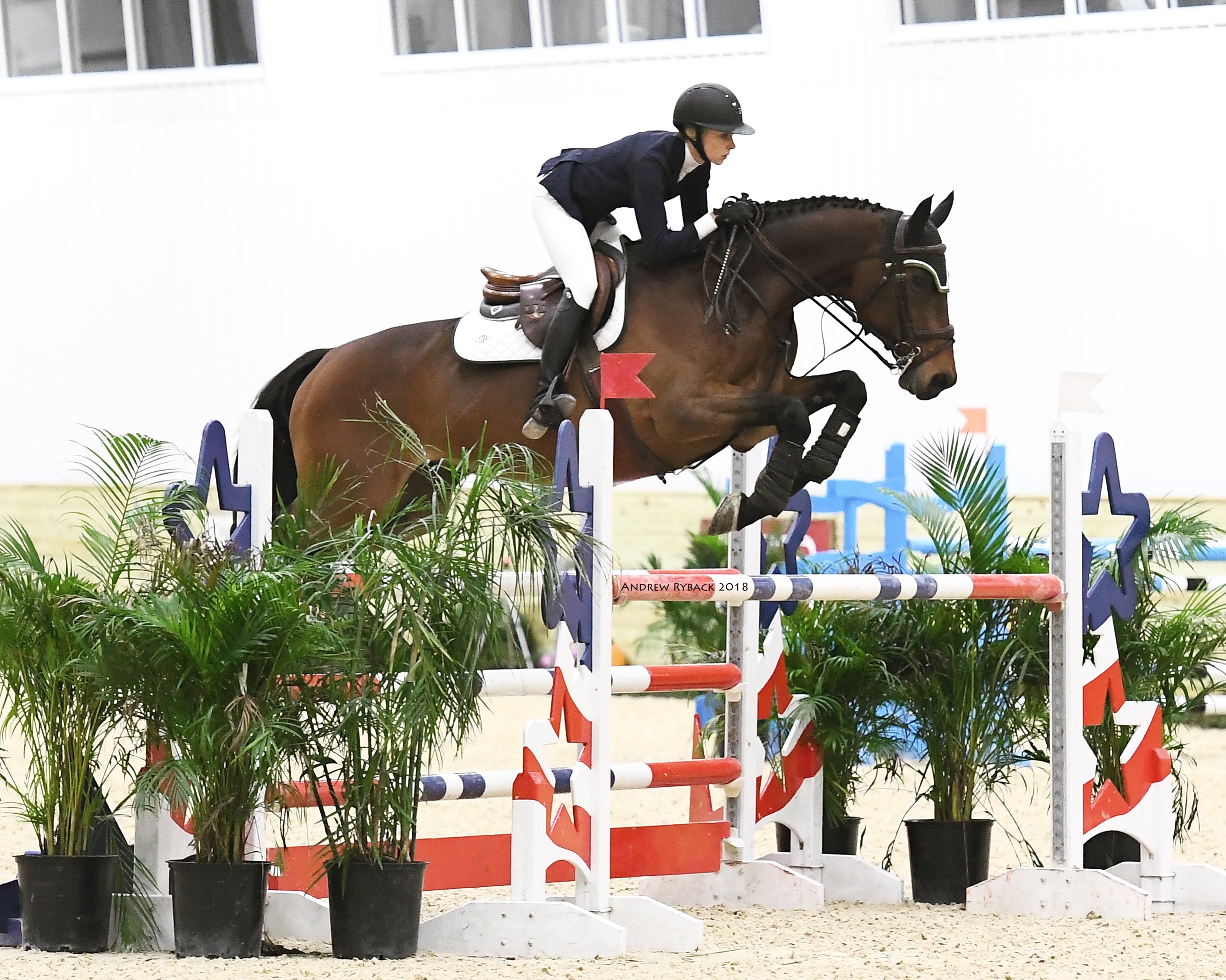 Which horse has made the biggest impact on you?
I've been lucky to have had the opportunity to ride lots of different types of horses. I would say one horse that was super special to me was Spot, his show name was Ten Con Ten. I leased him for two years. He was my first real jumper I would say. He was very opinionated, but always had the best intentions. He was absolutely the most competitive horse I've ever ridden. He went into the ring and wanted to win. He wanted to jump clear more than anything. He will always be a super special horse to me. I am so grateful to the owners and to my trainers who found him for me. I loved him so much!
What motivates you?
Most people would say the horses, and I 100 percent agree with that. Setting goals also always helps me stay motivated. Not necessarily always result based, but also things to improve on, like lower leg position and things like that. Working on those finer details keeps me motivated. Also, of course, the feeling of having a great round when coming out of the ring, but also even if you have a round that you maybe felt wasn't so good. I've been working hard lately on learning to let go of some of the perfections and being able to take that round and learn from it.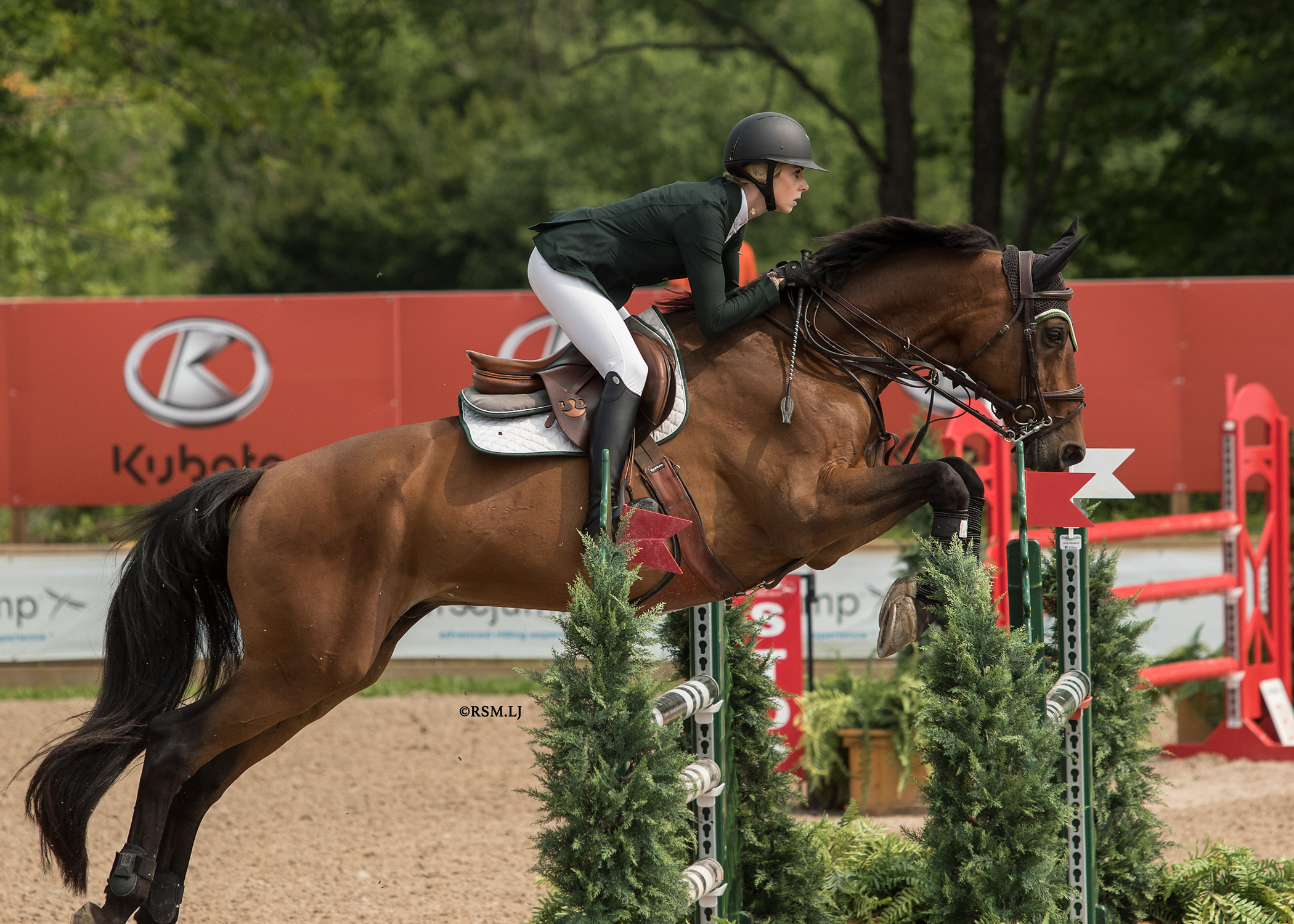 How have horses impacted your life?
Horses and the sport in general have taught me time management, responsibility, and patience, which can be difficult lessons. When I was in university, I studied journalism, as well as international development. During that time it was nice to be able to have an outlet that was separate from school and my part-time job. I am super grateful to have horses in my life because of all of the opportunities, connections, and friends that I've made through the sport.
Thanks for catching up with us, Sophie! We'll be cheering for you and Nolde.