We are excited to welcome back one of our favorite features, the #FacesOfTryon! Each week we'll be highlighting one of #TIEC's employees and sharing what they do with all of you! First up for this season is Chrissy Croteau, our Director of Print Marketing and Signage, a.k.a. the master behind all things printed at #TIEC.
Chrissy has worked in the printing business since 1990, and has been with TIEC for the past 6 years. Chrissy and her team are responsible for creating all of the sponsorship signage around the grounds, the marketing flyers and brochures, restaurant menus, even the graphics you see on the jumobtron! Keep scrolling to hear from Chrissy below about what else they create and her favorite part about her job!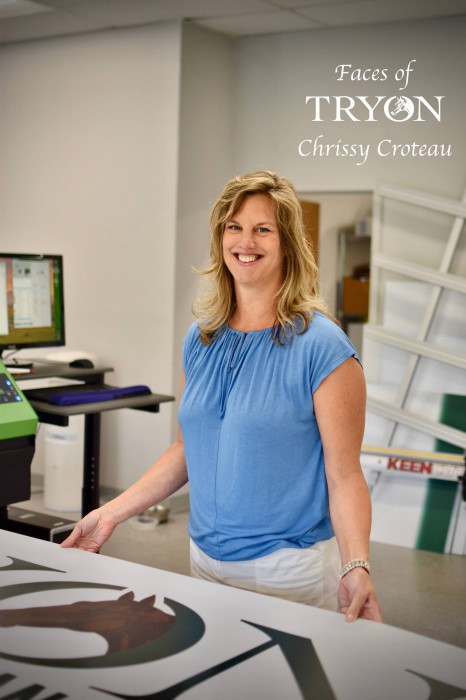 "The majority of signage on-site is produced in-house by us. We produce a lot! We can print all the way from the stickers you see in the General Store, up to the giant boards beside the Jumbotron. We even have the capability to print on wood, which allows us to help design the jumps that are being made by Touchstone."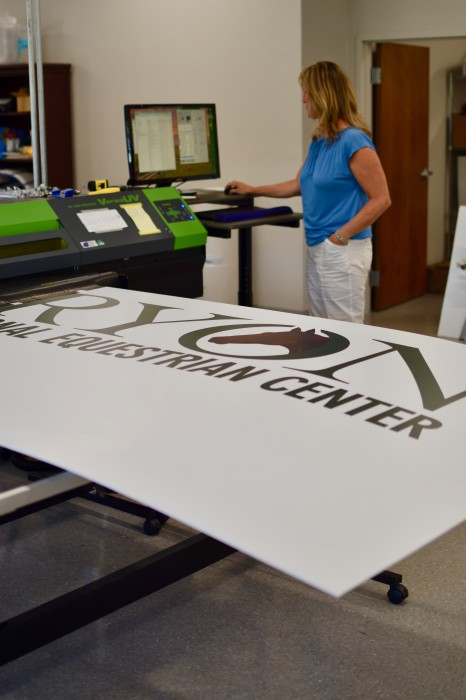 "However, the best part about my job is making others look good through print. When people come to me with an idea, I help them come up with a visual and bring their idea to life. Not only visual, but also tangible. We make that happen. I love being behind the scenes and then actually going to the event and seeing everything we have printed because it's like flashing lights to me. It's so rewarding because I know I had a part in that. Lastly, I am just so thankful for the team effort that goes into it all."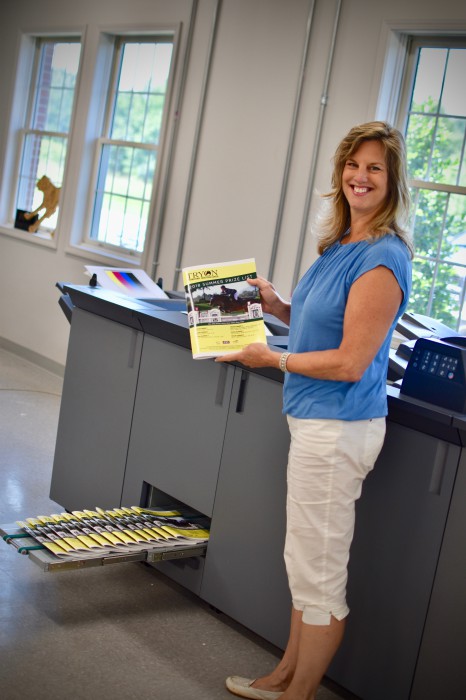 Thanks Chrissy for all you do!