Who loves Saturday Night Lights? We sure do! This week we're excited to introduce one of the masterminds behind the organization of every aspect of SNL. Usually holding a clipboard, our next #FacesOfTryon is Courtney Schintzius. Courtney is originally from Jupiter, FL and has worked at TIEC and the Palm Beach International Equestrian Center in Wellington, FL over the past year, before taking over the role as Saturday Night Lights Coordinator this spring. Courtney knew she wanted a job around horses, so hear from her what she loves about her job!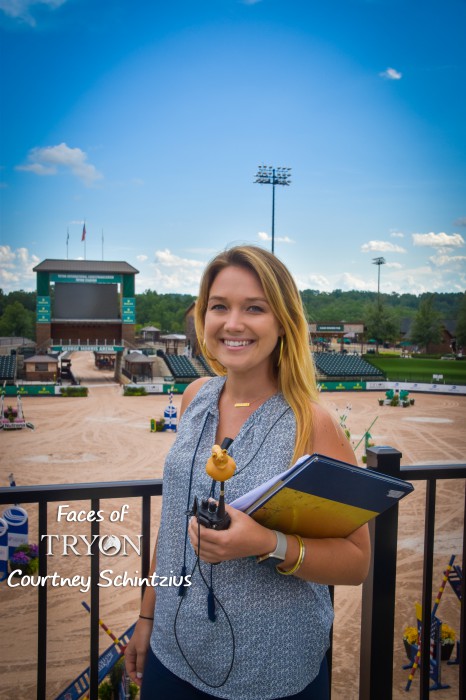 "Last spring after graduating from Clemson, I reached out and just wanted to get my foot in the door. I started as a community relations assistant, and it just led from there. My job involves a lot of prepping; I schedule all of the entertainers, the bands, and the overall entertainment essentially. I work a lot with production as well, but really just running the timeline and working with the rest of the team to make Saturday Night Lights go off without a hitch. It is also amazing even if I have a second to step back and notice everything running smoothly because it makes me very grateful for those I work with. On a Saturday night a lot people come up to me and tell me they have never been here before and this is the coolest thing they've done. That's my favorite part about my job. I love putting the smiles on people's faces."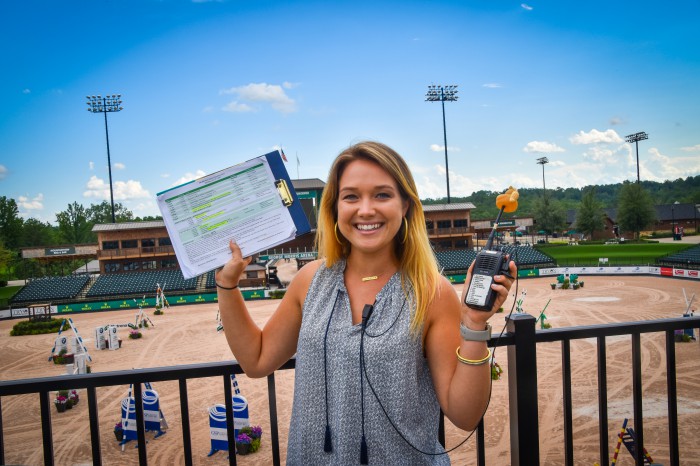 "Freshman year me at Clemson would think this is the coolest job in the world. It is not what I pictured myself doing. I thought I would be a second year vet student right now, but this is the coolest thing in the world. I would be pretty proud of myself!"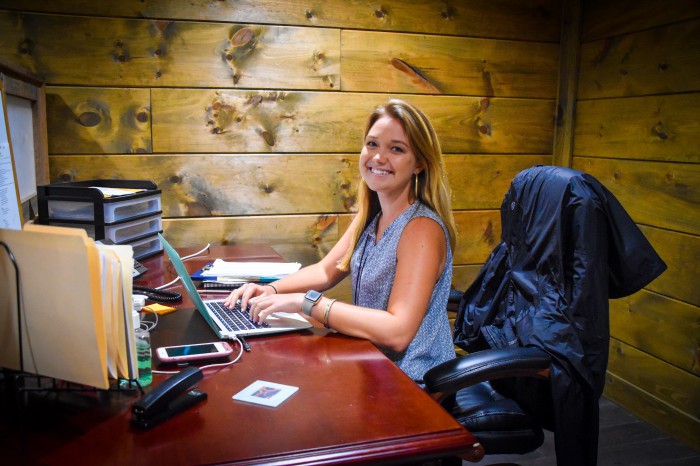 Thank you, Courtney, for making our favorite night of the week so special!​