This week's #FacesOfTryon features one of the original volunteers who has been a fan of #TIEC from the start. Meet Rita Shimkus, whom you may already know from volunteering on a Saturday Night! Rita passes out orders of go, while also manning the information booth for anything visitors might need to know about the facility. Hear from Rita herself about why she loves volunteering at #TIEC.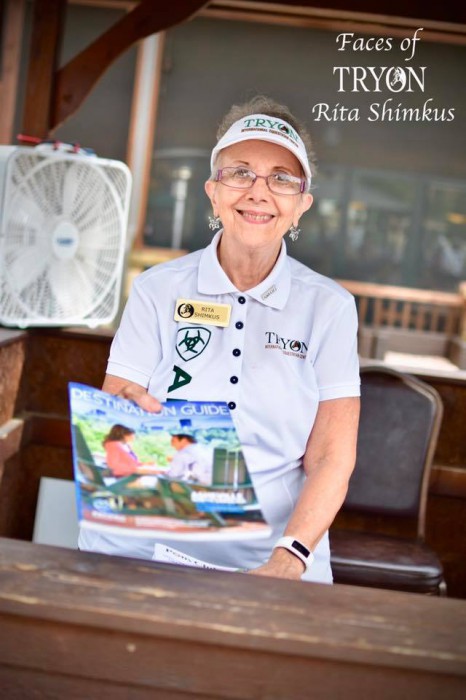 "My husband and I started volunteering here from the very beginning! It was back when that iron horse still lived up on the hill. We wanted to get involved here because we had volunteered at other equestrian venues in the area. It has been terrific to see this venue grow to what is it today. It is quite a lot to see it develop from what it was, to what it is now, and hopefully even bigger and better in the future!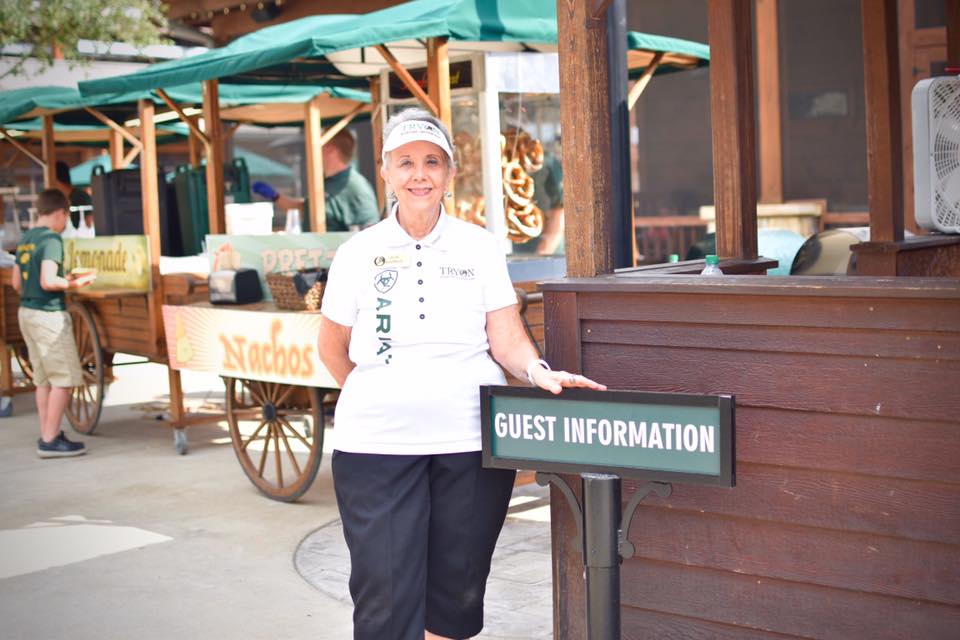 But I love talking to all of the people and telling them about everything we have to offer here at the equestrian center. It is exciting. I also love hearing about where they are from, and the kids. I love the kids. I love being a small part of a big picture. And overall, it keeps you young! I just love it all."
Thank you Rita for all that you have done at #TIEC, and everything you will continue to do!