Hi everyone! It's Liza from our #ToursOfTIEC series, but I'm back in blog form today, not a live video. The other week, my family and I headed over to the Cleghorn Gun Club to learn how to shoot clay targets from Bob Standish, the head instructor. Now just so you know, my mom and I have probably shot clay pigeons twice in our lives. My dad has a bit more experience, but he will admit he is not the best. My brother wasn't able to join us, but he is a very good shot and definitely would have shown us all up!
So I wanted to share my day at the gun club with you guys, because it was one of the most fun Saturday's we have had in a while! I was thinking it would also make a great gift for the special men (or women) in your life. I am getting a gift card for my brother for Christmas (shhh don't tell him!) But before I get carried away, as I would say in my Facebook Live tours, follow me!
1. Pulling into the beautiful Cleghorn Gun Club
My parents were both blown away by how close the Gun Club was to TIEC (like 5 minutes to be exact), AND how beautiful the grounds were.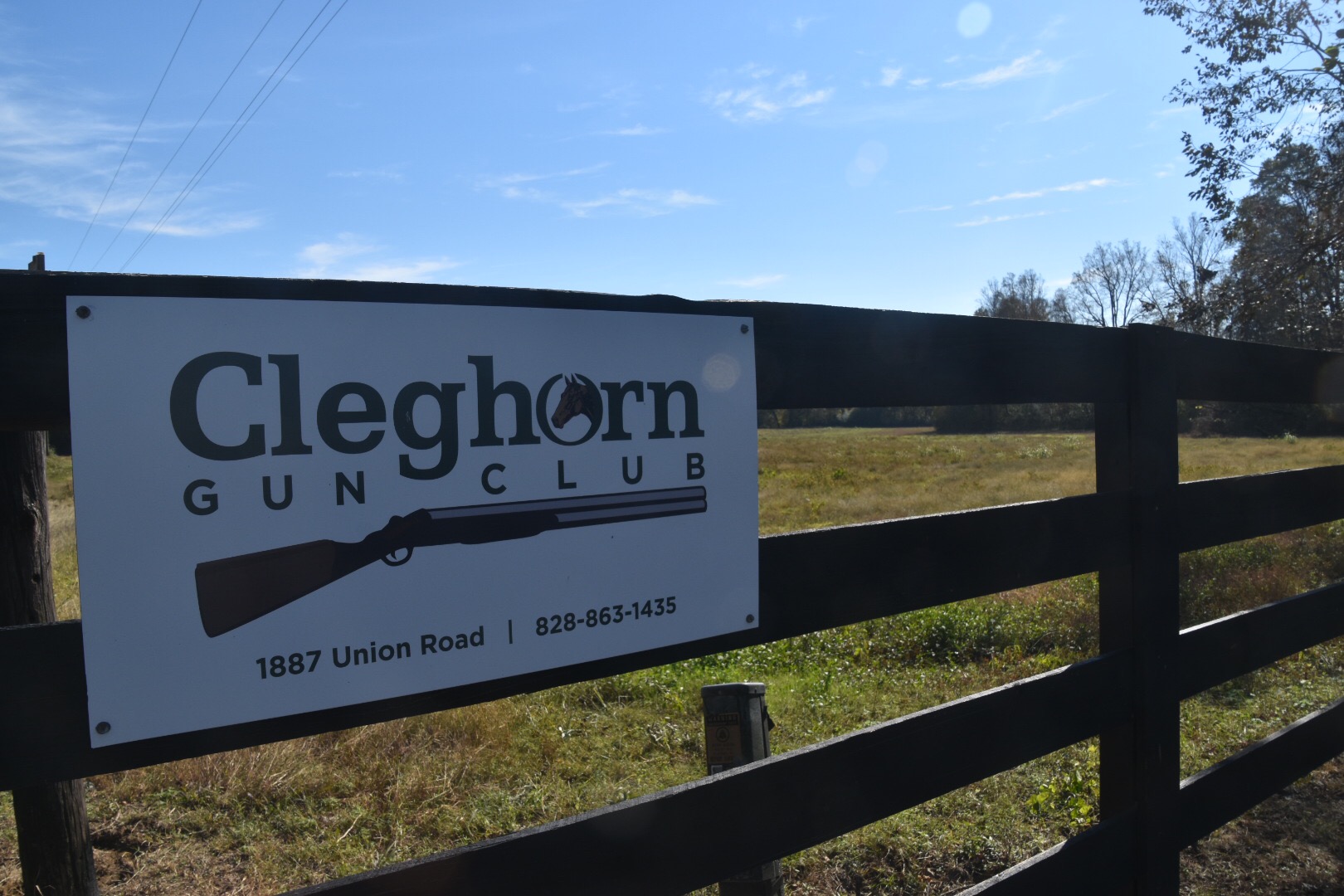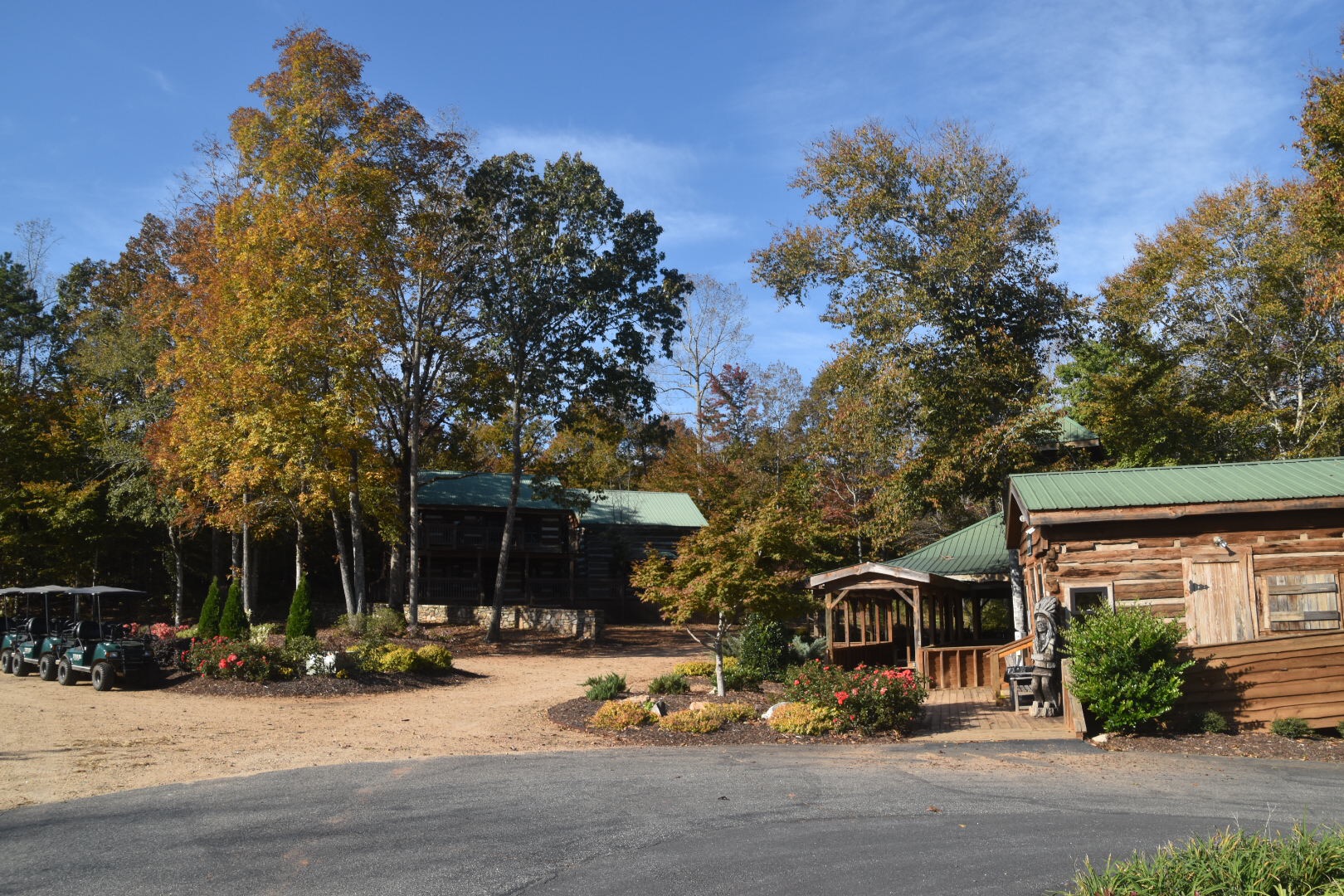 2. Retrieving our gear
Once we arrived, we walked into the charming pro shop to sign waivers and pick up our ear plugs, ammo, guns, etc. We had actually brought our own guns and ammo, but you can rent anything you need! Bob then told us to head out to the five stand to get warmed up. It was game time!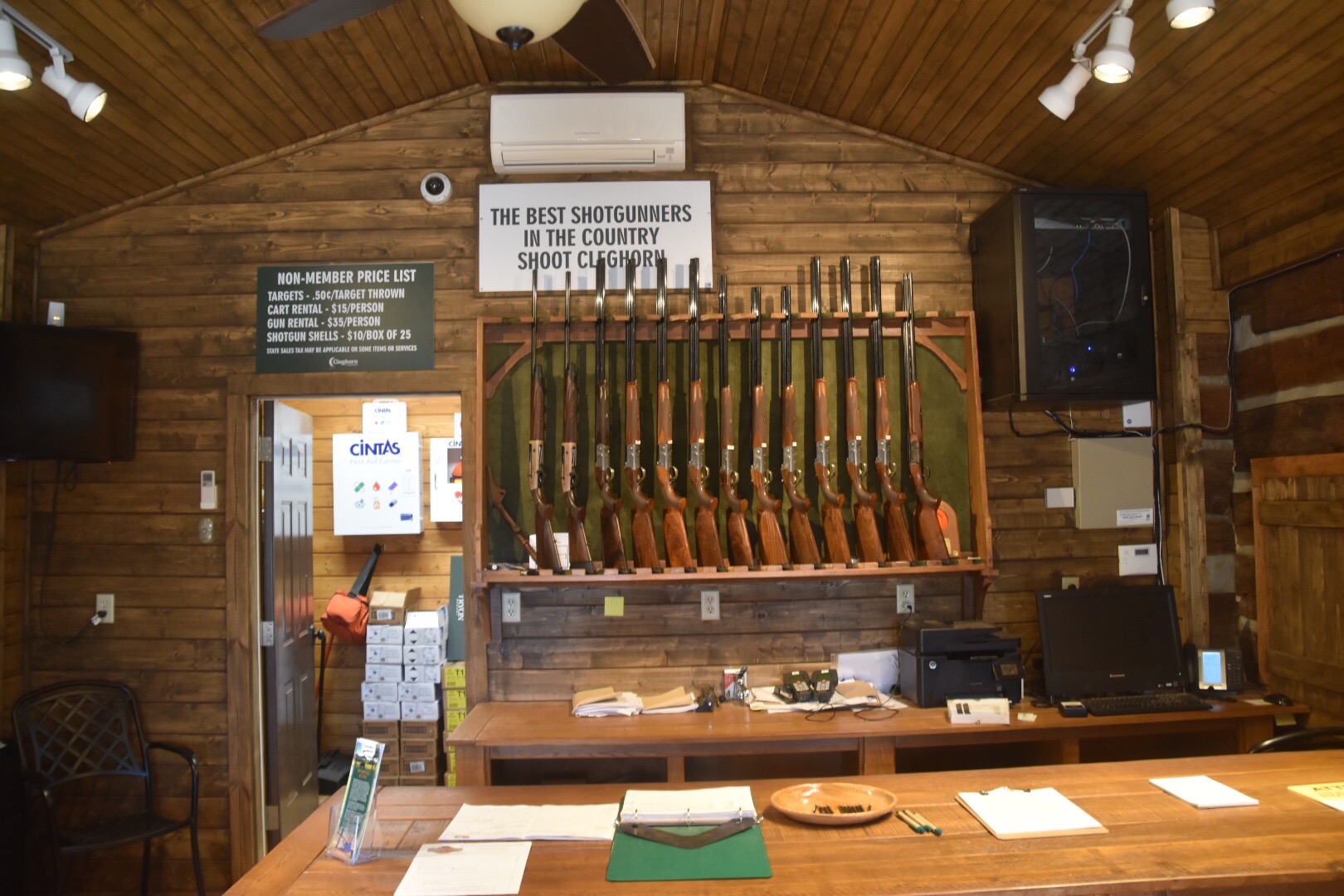 3. The Five Stand (Where I missed the most)
So, we all get situated in the five stand while Bob went over safety precautions, eye wear, ear wear, how to load our guns, how to put the safety on, and how to stand and shoot. I went first. We started with some easy trajectories, then moved to some harder ones. I finally hit one, and everyone cheered! Then it was my moms turn, then dad.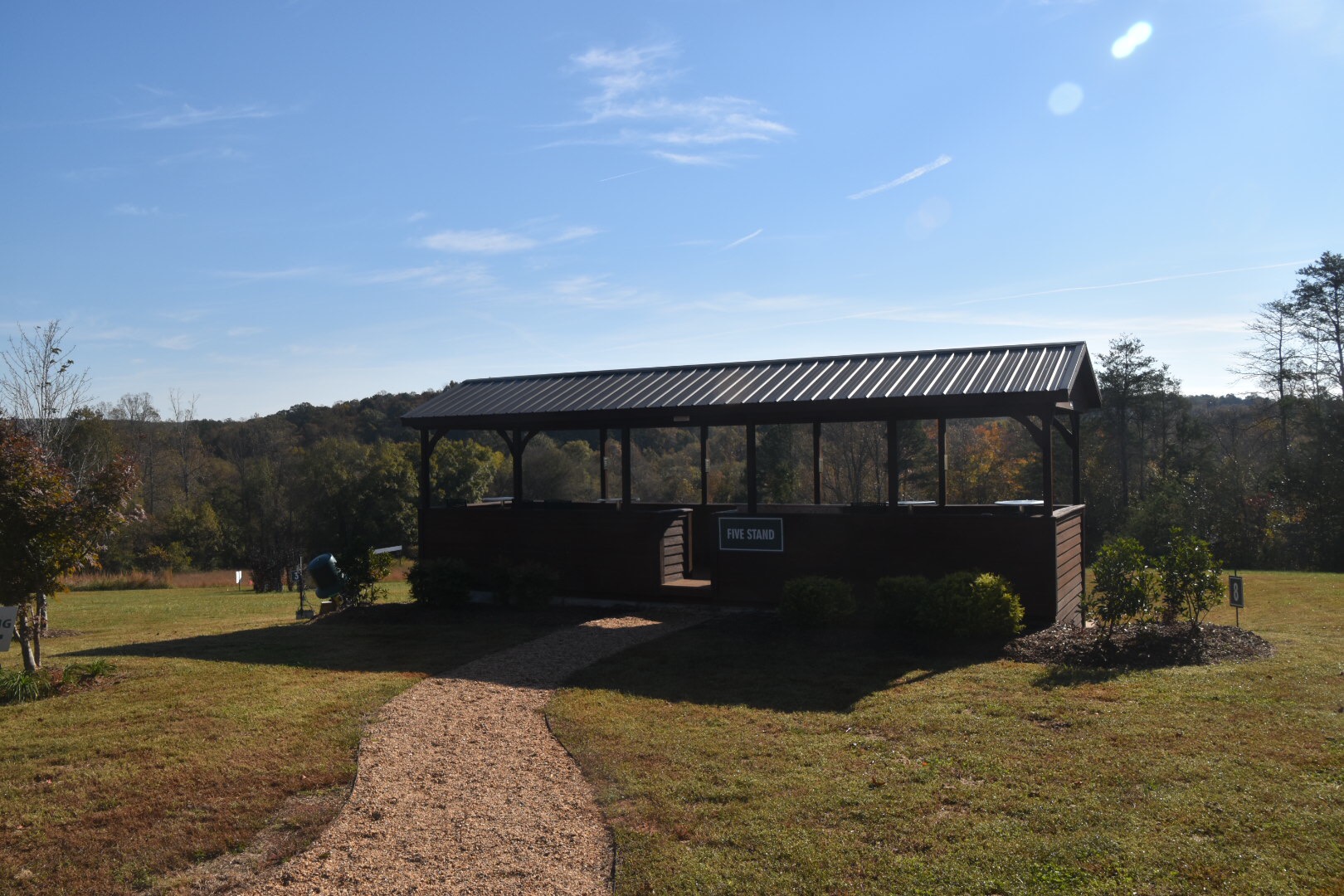 After each of us tried hitting a few different trajectories, Bob decided we were ready to go hit the course!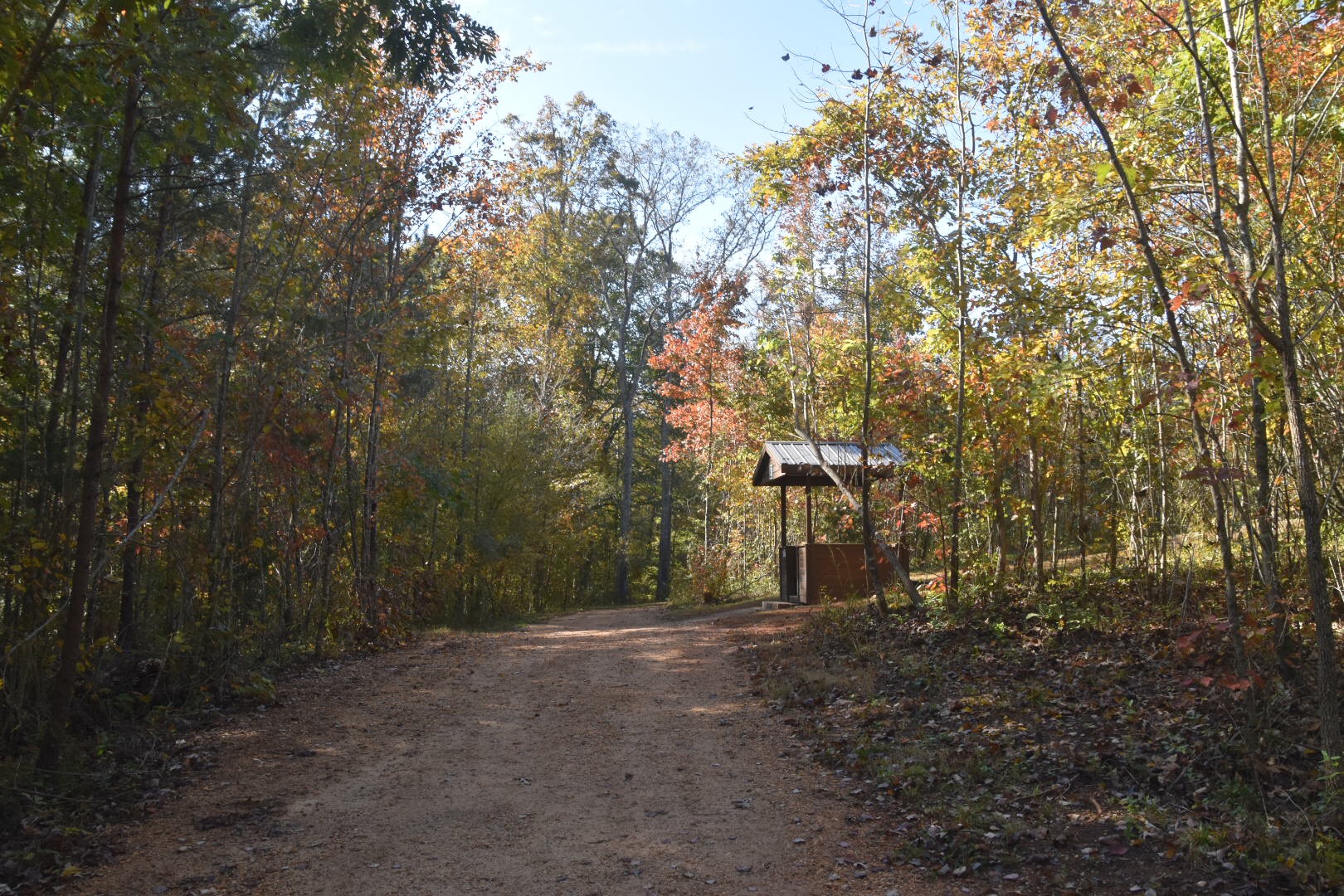 4. The Golf Carts
This is a minor detail, but I have to say driving the golf carts was SO FUN. The course is pretty hilly, so a cart is recommended. You can also bring your own if you want!
*Disclaimer: This is not my family, but I just wanted to show you guys the golf carts below!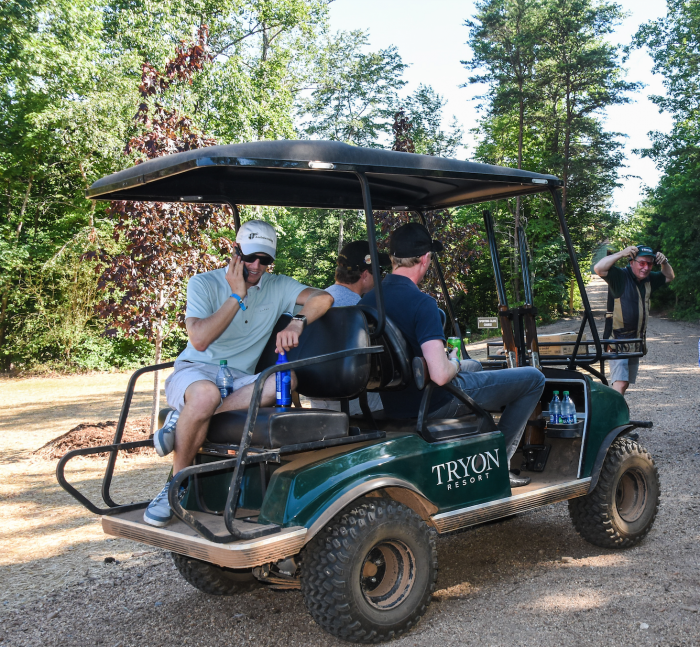 5. Different Stands, Multiple Trajectories 
At each stand, there were four different trajectories. Some easy, some medium, and some pretty difficult. But, that is what makes this Gun Club perfect for everyone – no matter your skill level! We stayed in our rotation of me, mom, then dad, so it was up to me to hit the clays first.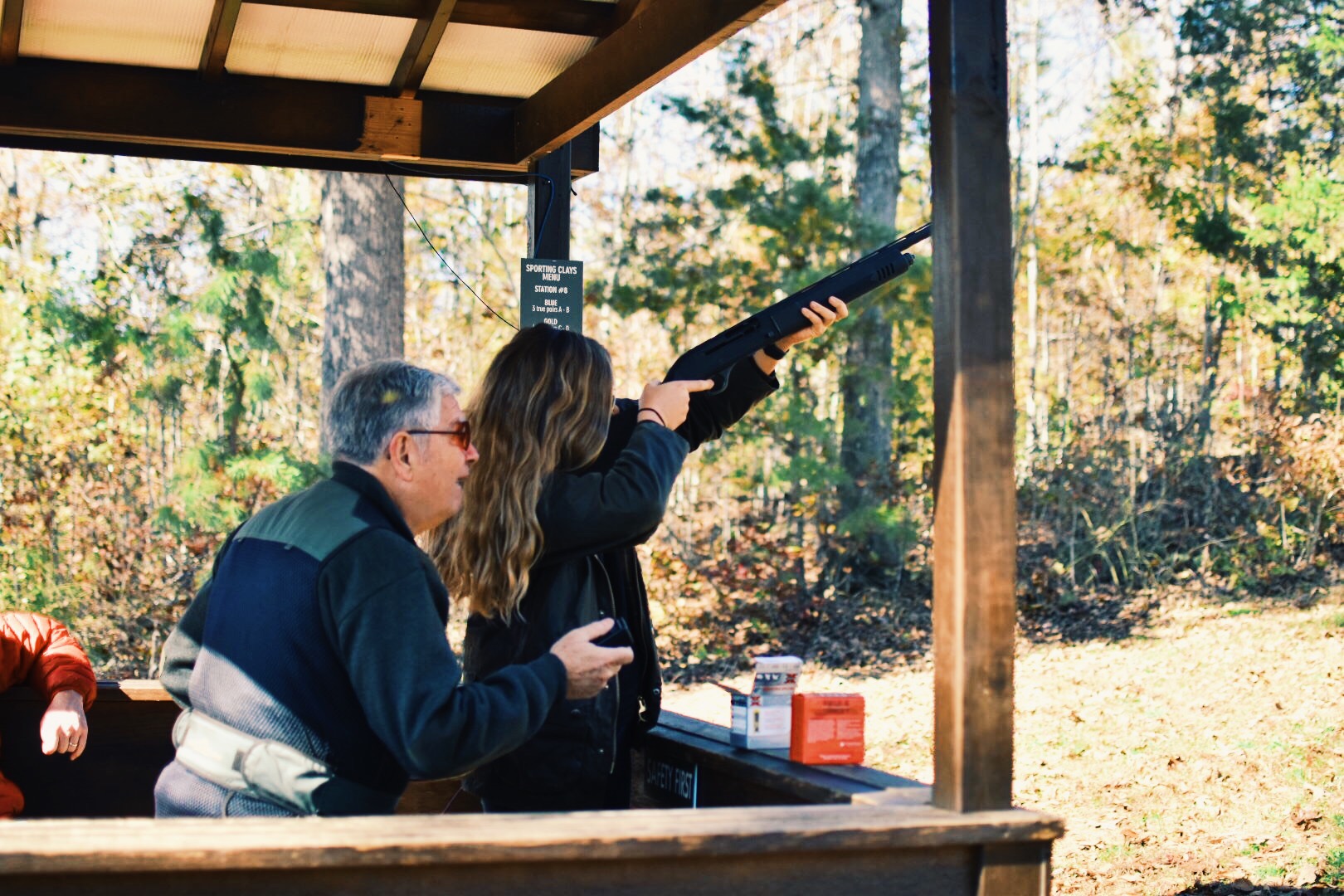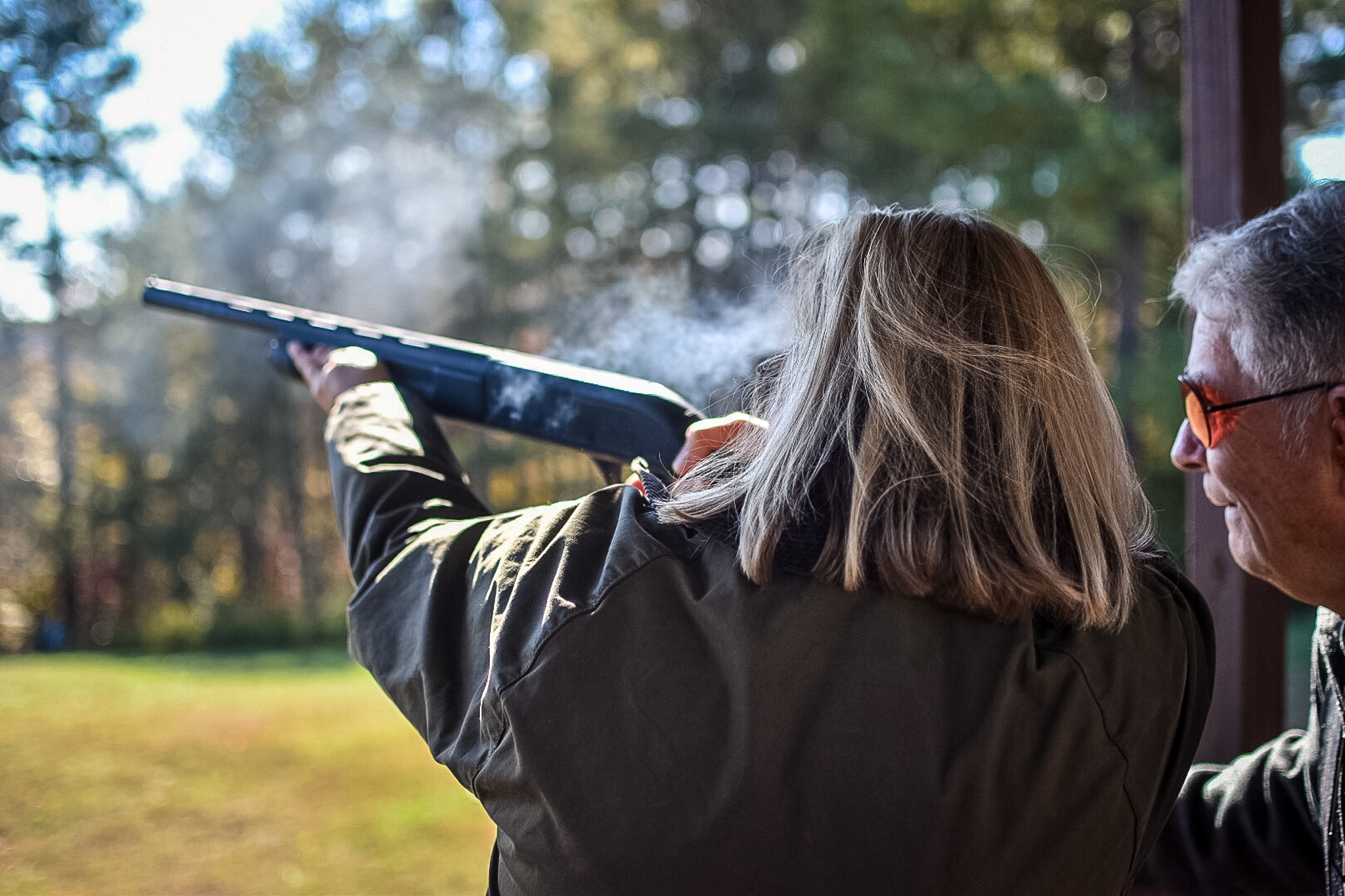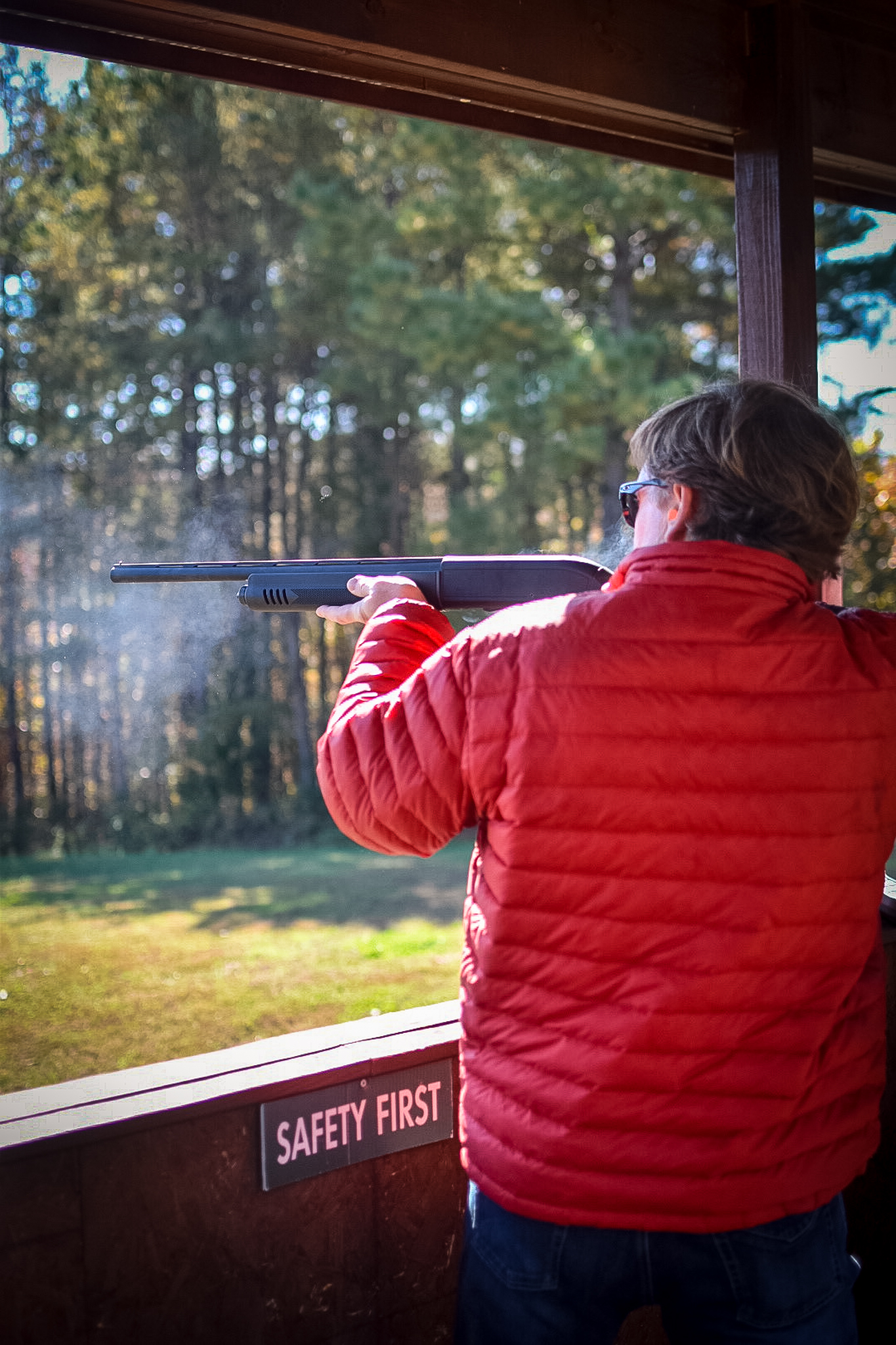 6. Overall, a fun family day!
By the end of the lesson, we had shot clay targets at over eight different stations and we all hit at least one clay! I can truly say Bob worked a miracle on me, my mom, and my dad. We had a blast hitting the different pathways that the clays flew while enjoying each others company. I would highly recommend a day at the Cleghorn Gun Club with your family!
Enjoy the rest of these photos from a day we will always remember… For more information on the Gun Club, click here or call (828) 863-1435.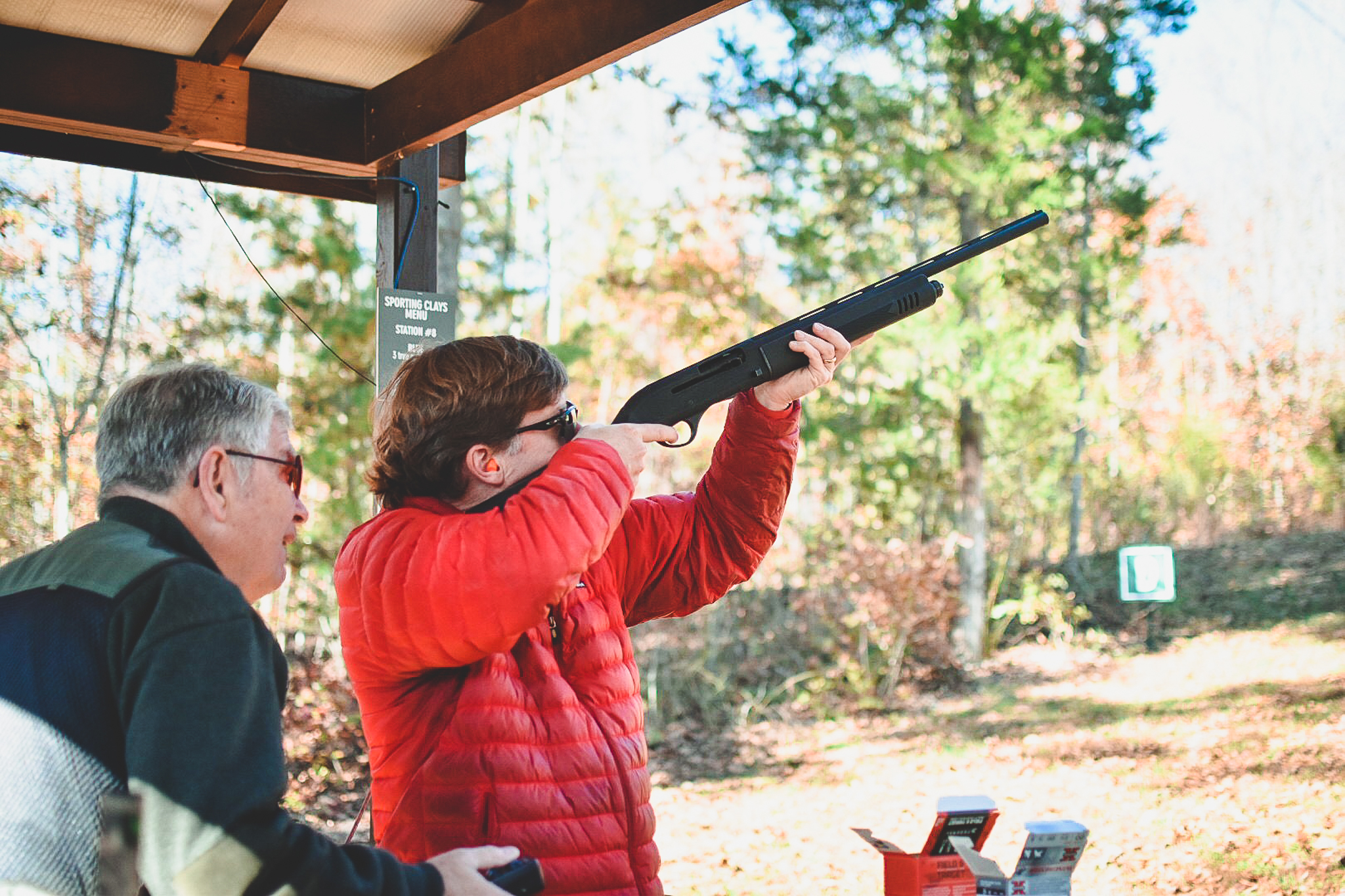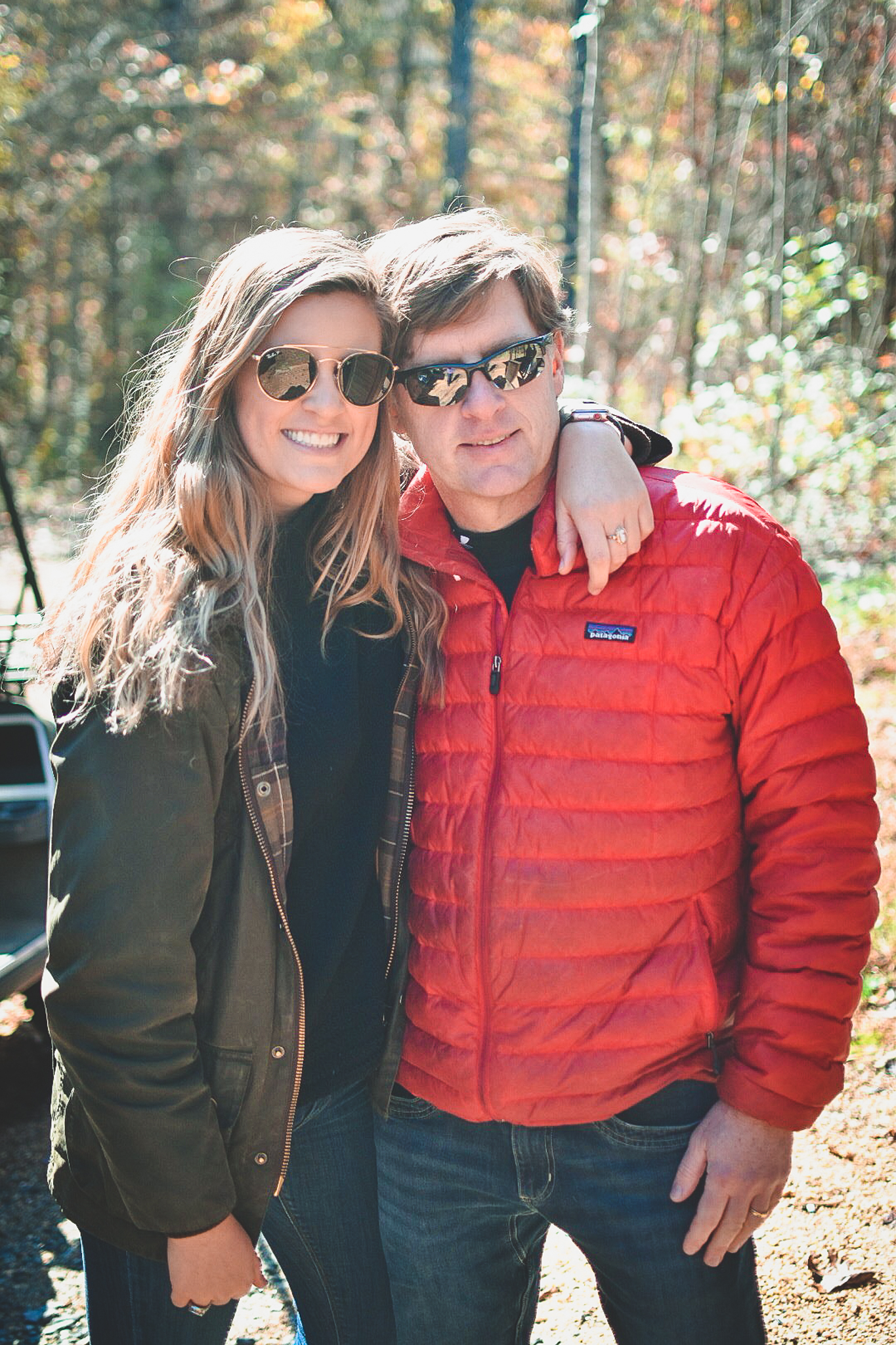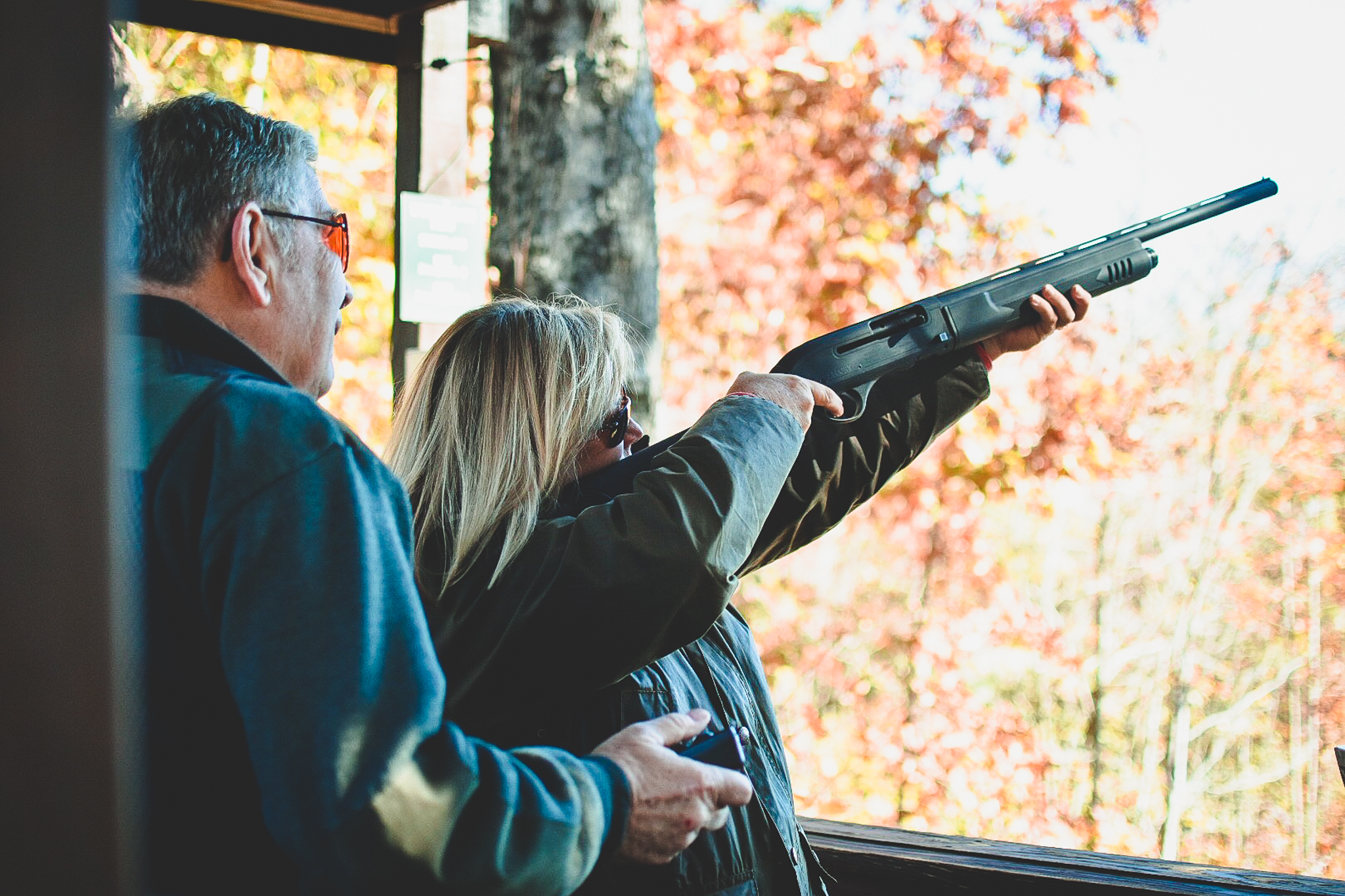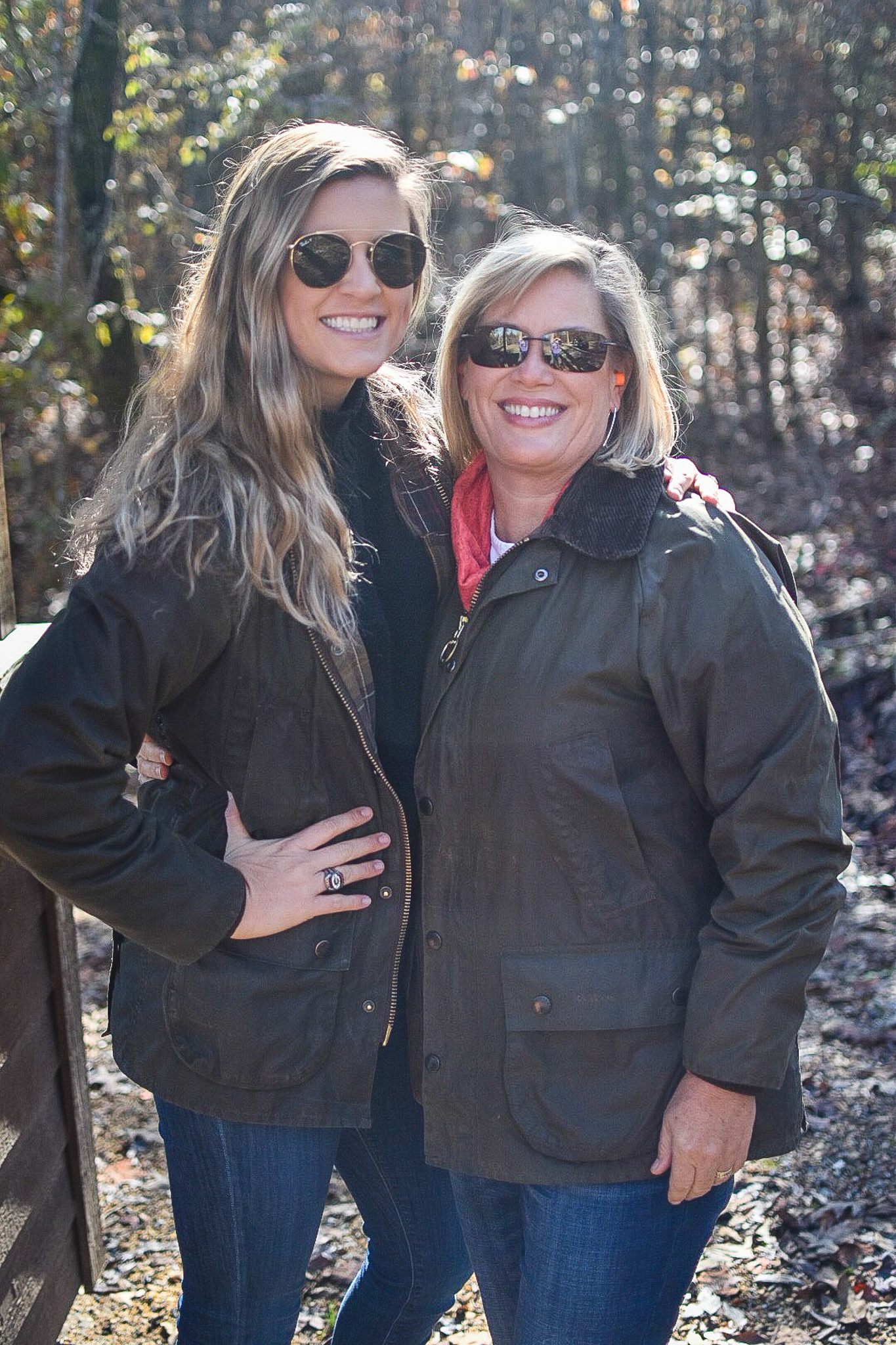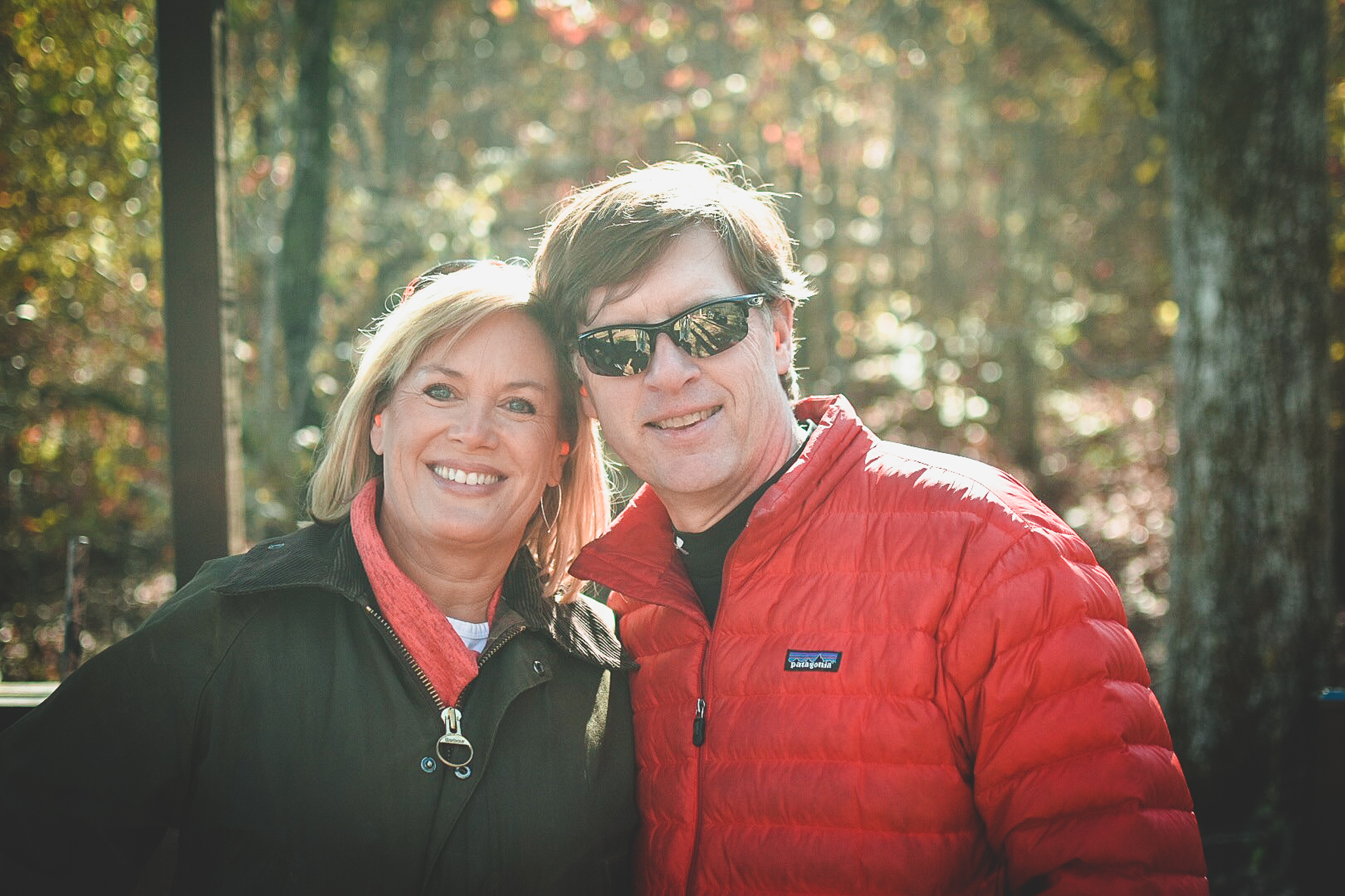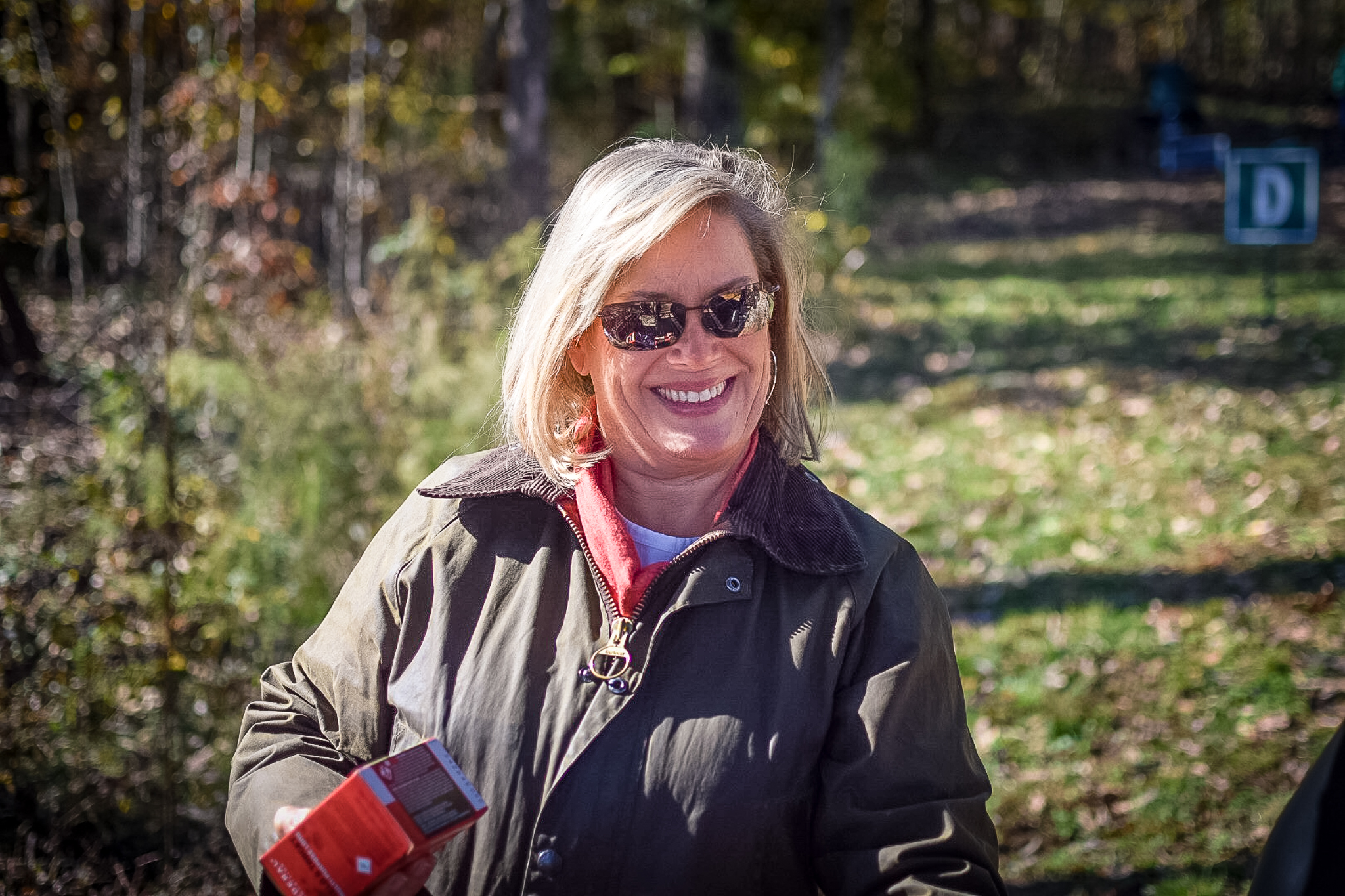 Thanks for joining me on this photo #ToursOfTIEC. I will see you guys soon!