Guest Blog: Meet the Youngest 2017 Festival of the Hunt Competitor
Madison and Reagan Ibach for TIEC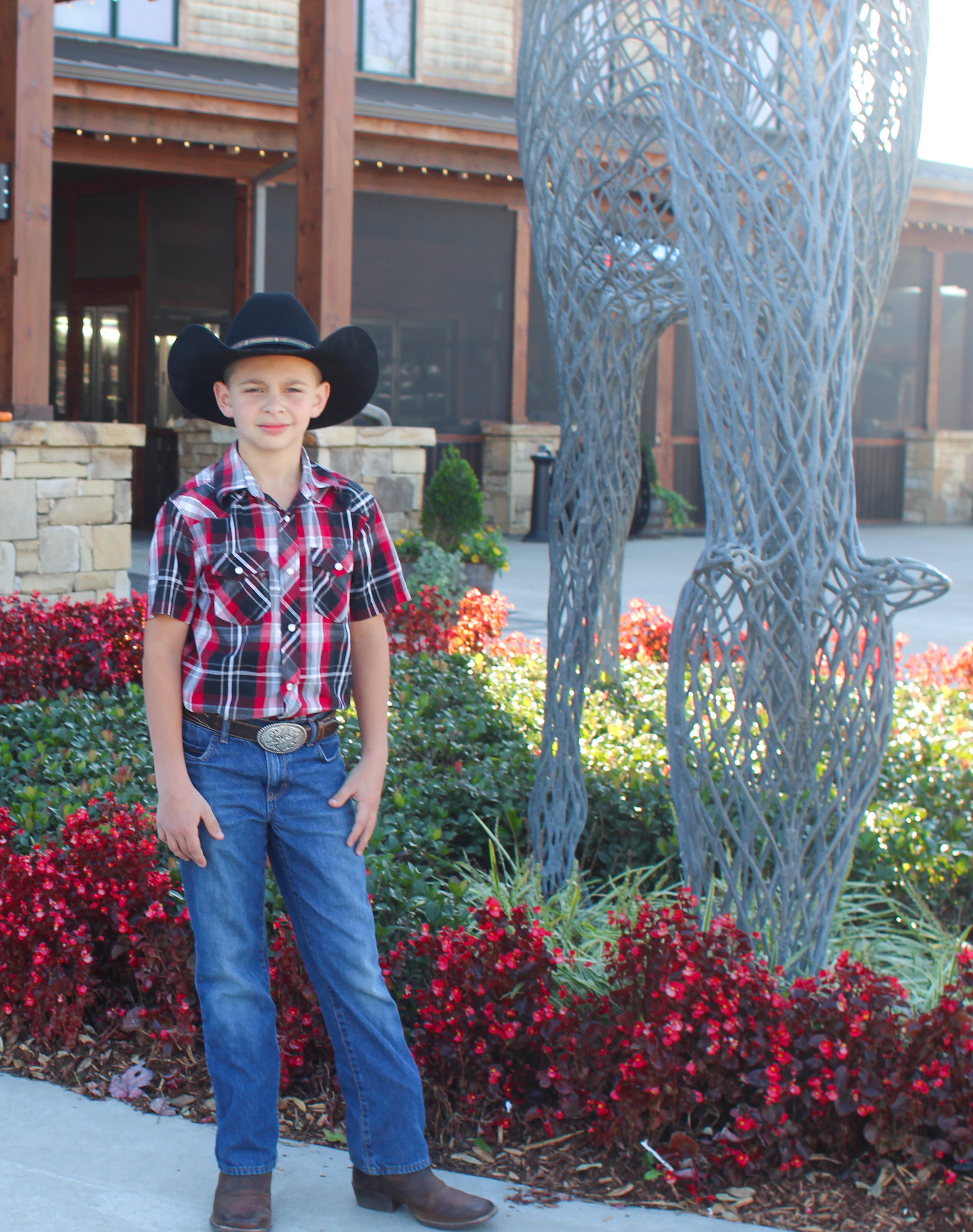 While gearing up for the quickly approaching Festival of the Hunt at Tryon International Equestrian Center (TIEC), we recently had the privilege of interviewing the week-long competition's youngest competitor, twelve year-old Hyland Sheffron, of Columbus, NC.
Hyland's striking maturity and friendliness is a gift to all who meet him, and he was excited to let us get to know him a little and to his enthusiasm for the sport of foxhunting and TIEC's upcoming competition. The week will celebrate the tradition of the sport through scented, fox-friendly hunts, field trial classes, and a mock hunt on the Grass Complex at TIEC, as well as a Saturday evening party, local artist painting unveiling, and Sunday brunch overlooking the Derby field.
Hyland shared that he comes from an equestrian family, and began riding at a very young age. "My aunt and uncle inspired me to get into horses when I was about three years old, and as soon as I was old enough to ride, I was on a horse," he said. "I was four years old when I started western, and nine when I started english." About his current horses, he added, "I have two miniature horses and an eighteen year-old American Quarter Horse named Jack who does roping. He was injured when he was younger, so he can't do any jumping."
Although Hyland eagerly spends nearly every single weekend at TIEC, this week's Festival of the Hunt will be his first time there as an actual competitor.  Knowing the he is the youngest competitor has especially motivated him to pour all that he has into preparing for the big event, he explained. "Well, it's kind of scary [to be the youngest], but I have been training a whole lot for it. I feel that if I work hard, then I can place."  He elaborated on the many ways that he has been practicing, adding, "I have been preparing by doing a lot of field work. I've been working in dressage, too, to help my form. I've been working on my jumping nonstop!"
Hyland greatly enjoys training under Erin O'Dwyer, and is excited to be riding her wonderful twenty year-old horse, Vegas, in the Festival of the Hunt.  When asked about his favorite aspects of riding Vegas, he noted, "Vegas is a lot like my horse, as he is trained western. He knows neck reining, leg aids, and all of the small things that make the important difference in competition. Without moving my hands a lot, I can tell him to take a single step closer to the rail. By doing that, I get a better score."
Hyland also explained that learning various disciplines has helped him grow as a foxhunter, sharing, "Western trail riding has taught me how to work with different terrain. Jumping has taught me how to work with the jumps and keep a fast pace while staying on course. Dressage has taught me how to look nice, so, in the case of Festival of the Hunt, I can look good while performing."
After seeing some of the courses and the cross-country jumps, he added how much he loves cross country riding, and knowing that the Festival of the Hunt competition is getting so close, he exclaimed, "I am so excited!"
You can come watch Hyland and all of the other competitors November 14-19 during the Festival of the Hunt at TIEC. In addition to the competition, there will be a large array of activities, including a Saturday night gala, and delicious dining options throughout the week. If you see Hyland, do yourself a favor and say hi. You won't regret the opportunity to see for yourself his special spark of enthusiasm for both people and the horse world.
For more information or to purchase Festival of the Hunt tickets, click HERE.