Ryleigh Threat and Asriel Dominate $5,000 USHJA National Junior Hunter Derby 
For Immediate Release
Mill Spring, NC – October 11, 2019 – Julie Curtin (Woodstock, GA) bookended the podium in Friday's $5,000 USHJA National Pro Hunter Derby at Tryon International Equestrian Center (TIEC) at Tryon Resort, earning 177 points after two rounds aboard Point Being, and receiving a total score of 171 with Amy Squier Perez's Commentary (Cooliage x Stutbuch I Quinni). Second place went to Megan Rosenthal (Charlotte, NC), who piloted Ledger, a 2002 Warmblood gelding owned by Five Henry Stables, to a score of 176.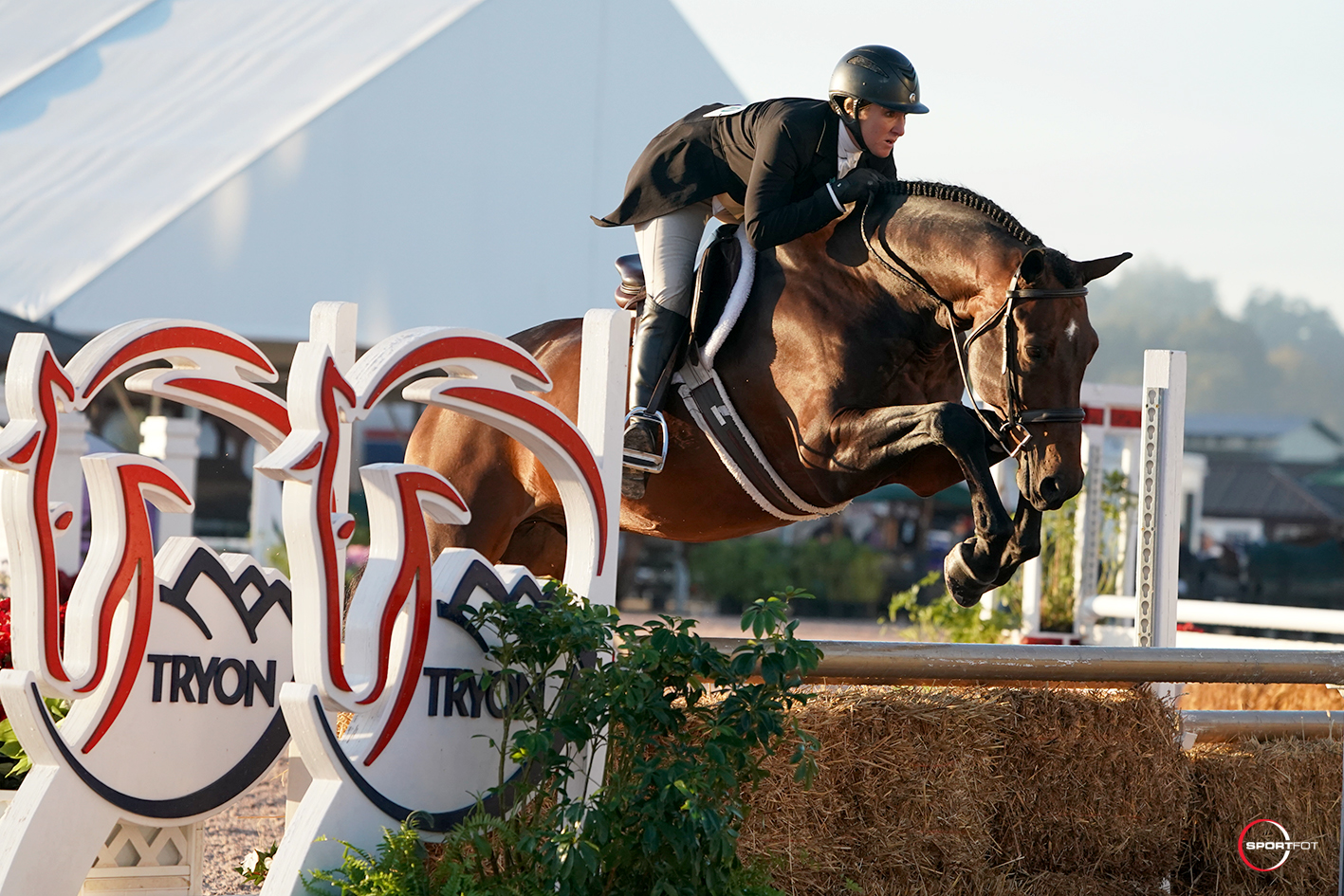 Julie Curtin and Point Being
©Sportfot
There were 18 entries on hand to test the Joe Carnicom course in the first round, with Curtin earning appearance in the handy aboard four different mounts. "The course rode really nicely!" Curtin emphasized. "There was a lot to look at with the sunlight, shadows, and glares, but the course itself rode very nicely. There were really pretty jumps, and this ring [Grand Hunter Ring] is great. The footing is really nice. It's always a lot of fun to ride here.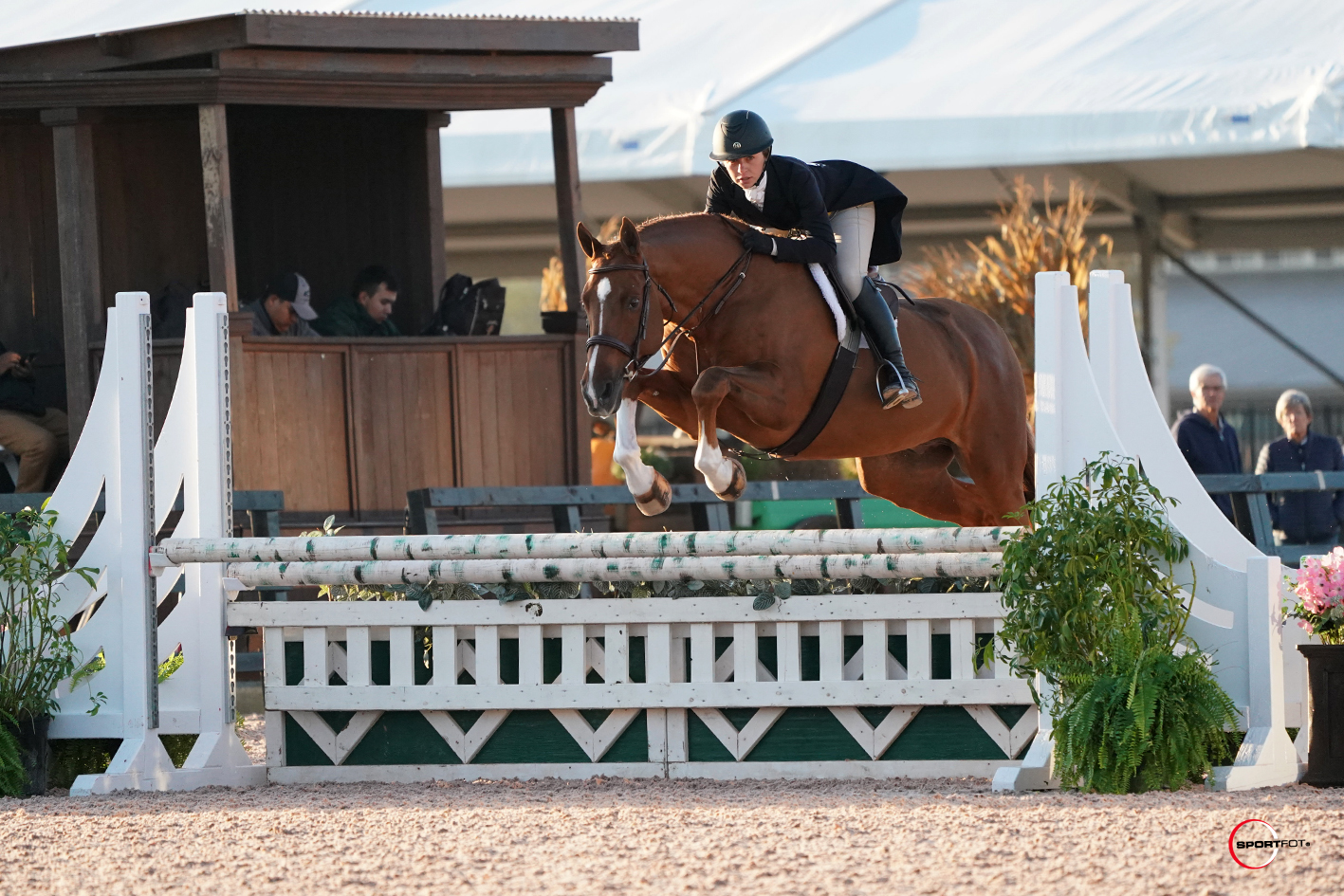 Megan Rosenthal and Ledger
©Sportfot
"He's an overachiever," Curtin said of her own 2007 Warmblood gelding (Aachen x Unknown), "but he gets a little nervous sometimes, because he wants to do a good job. The hardest part is keeping him calm and collected so he knows he can do his job. He's great, and he's got the best jump in the world! He was so much fun today, and such a good boy.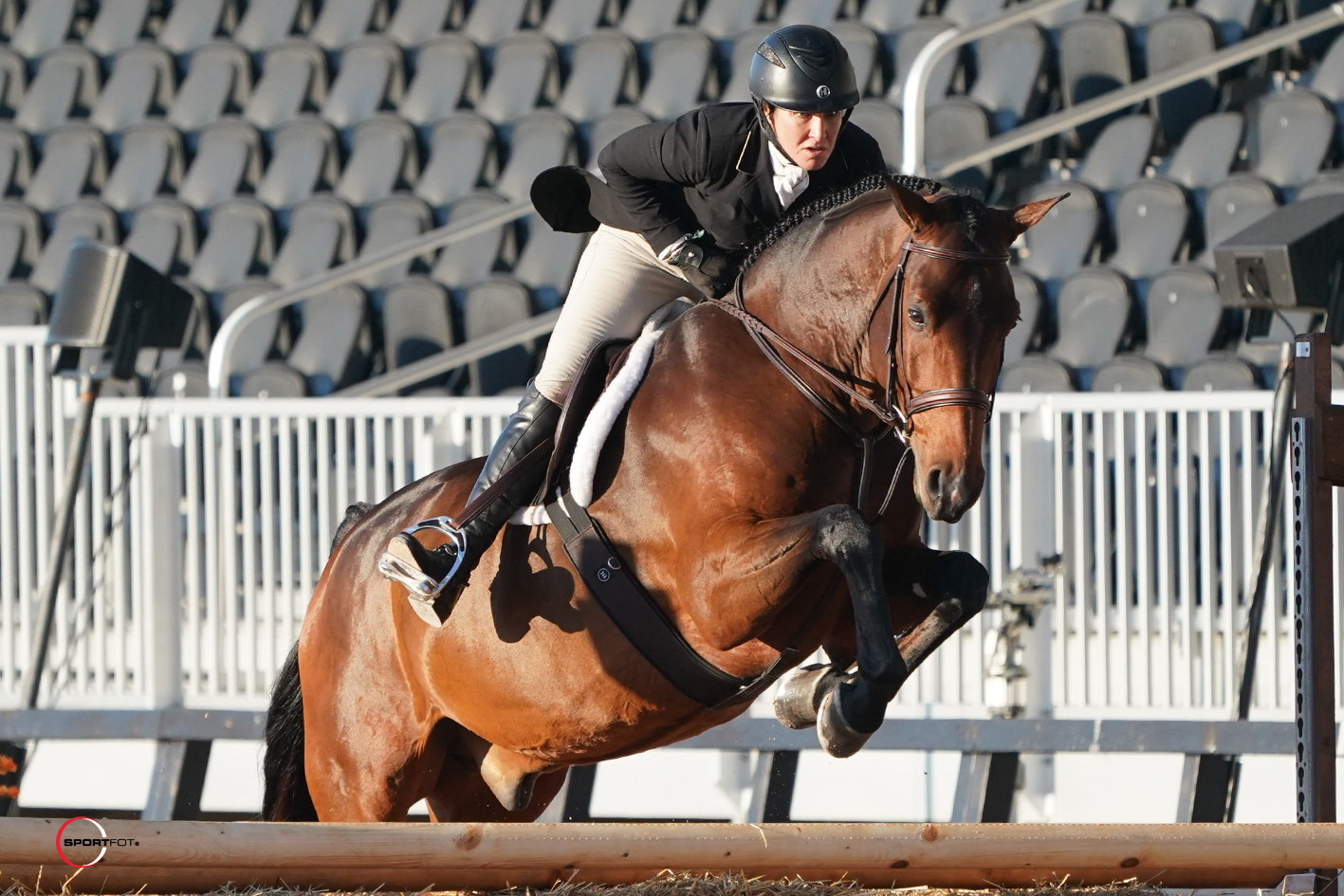 Julie Curtin and Commentary
©Sportfot
"Going into the handy, we came in with a 92 and in the lead, so I just wanted to be smooth," said Curtin of her second-round strategy. "Point Being can be a little nervous sometimes in the handy, so I just wanted to try to be tidy and nice, but smooth. It was almost like doing a different course because it was so bright the second time, and there weren't as many shadows. He was a good boy and trusted me."
Curtin was pleased to achieve third aboard Commentary, who is learning the ropes at the national level, she shared. "The horse that I was third on is just a green 3'3" horse, and he's going to step up and do 3'6" classes next year, so this is really good experience for him. Hopefully we'll start doing some big derbies! I was proud of him, too. He's our little baby who we brought along."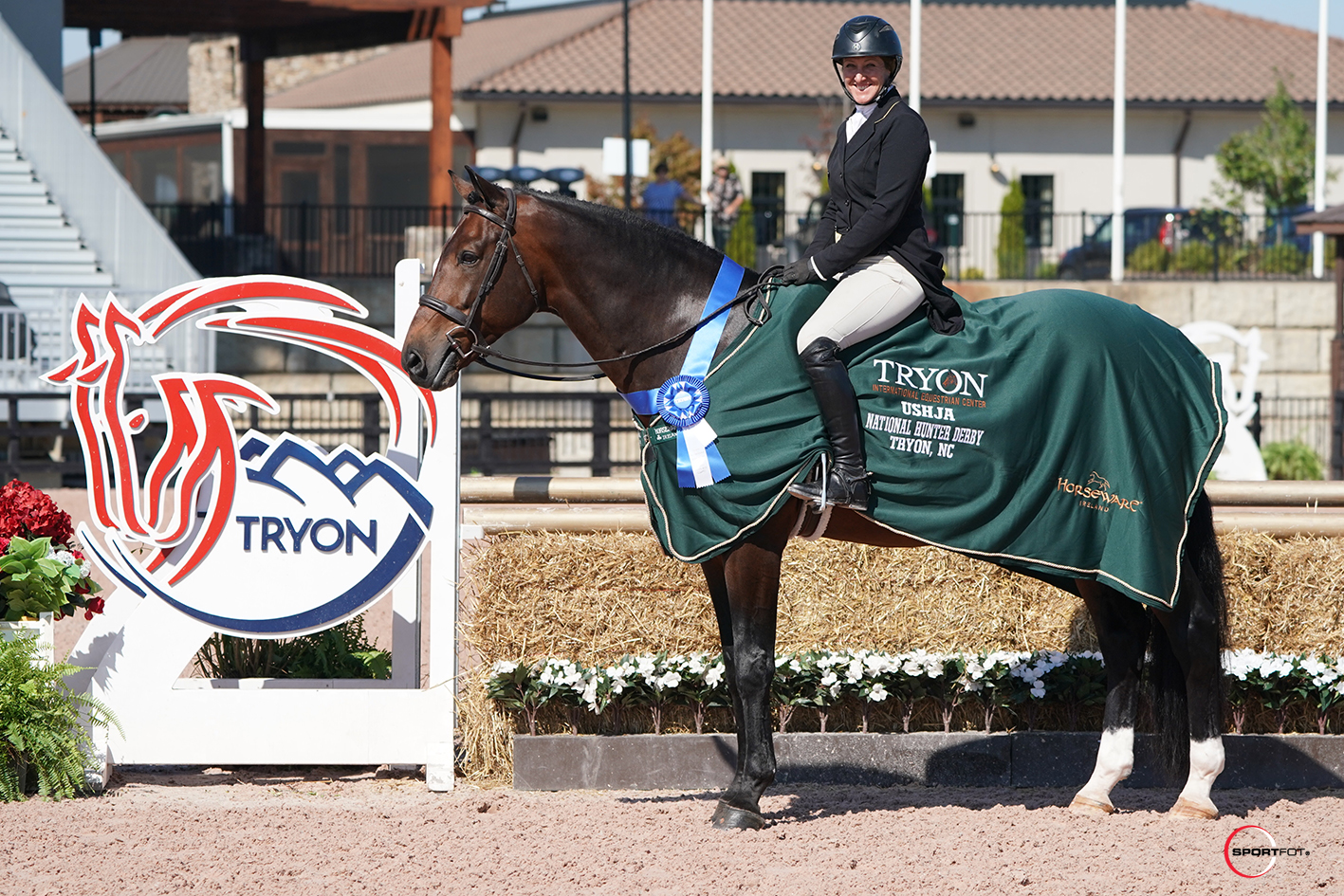 Julie Curtin and Point Being in their presentation ceremony.
©Sportfot
A frequent winner at TIEC, Curtin said she returns to the venue for its quality of experience and footing for her horses: "The venue is just very nice. The footing is always really nice. I'm a big fan of footing," she emphasized. "The jumps are pretty, it's well manicured, and it's just very horse-friendly. Footing is a really big thing for me, and I like the way they [my horses] land with some cushion. It's a professional's show! They do it right here." 
Ryleigh Threat and Asriel Dominate $5,000 USHJA National Junior Hunter Derby
Ryleigh Threat piloted Asriel to a total score of 169 to top the $5,000 USHJA National Junior Hunter Derby at TIEC to represent Concord, NC, with the 2010 Holsteiner gelding (Ariadus x Bacci) owned by Crown Sage/Vartech Systems, in his first-ever National Hunter Derby. In second with a score of 167.5, Devon Degen (Water Mill, NY) piloted Luminary, the 2009 Holsteiner gelding (Singulord Joter x Viola XXX) owned by Degenmoor Farm Inc., while Chrissie Catto (St. Augustine, FL) and her own Intuition, a 2004 Warmblood gelding, claimed third on a score of 167.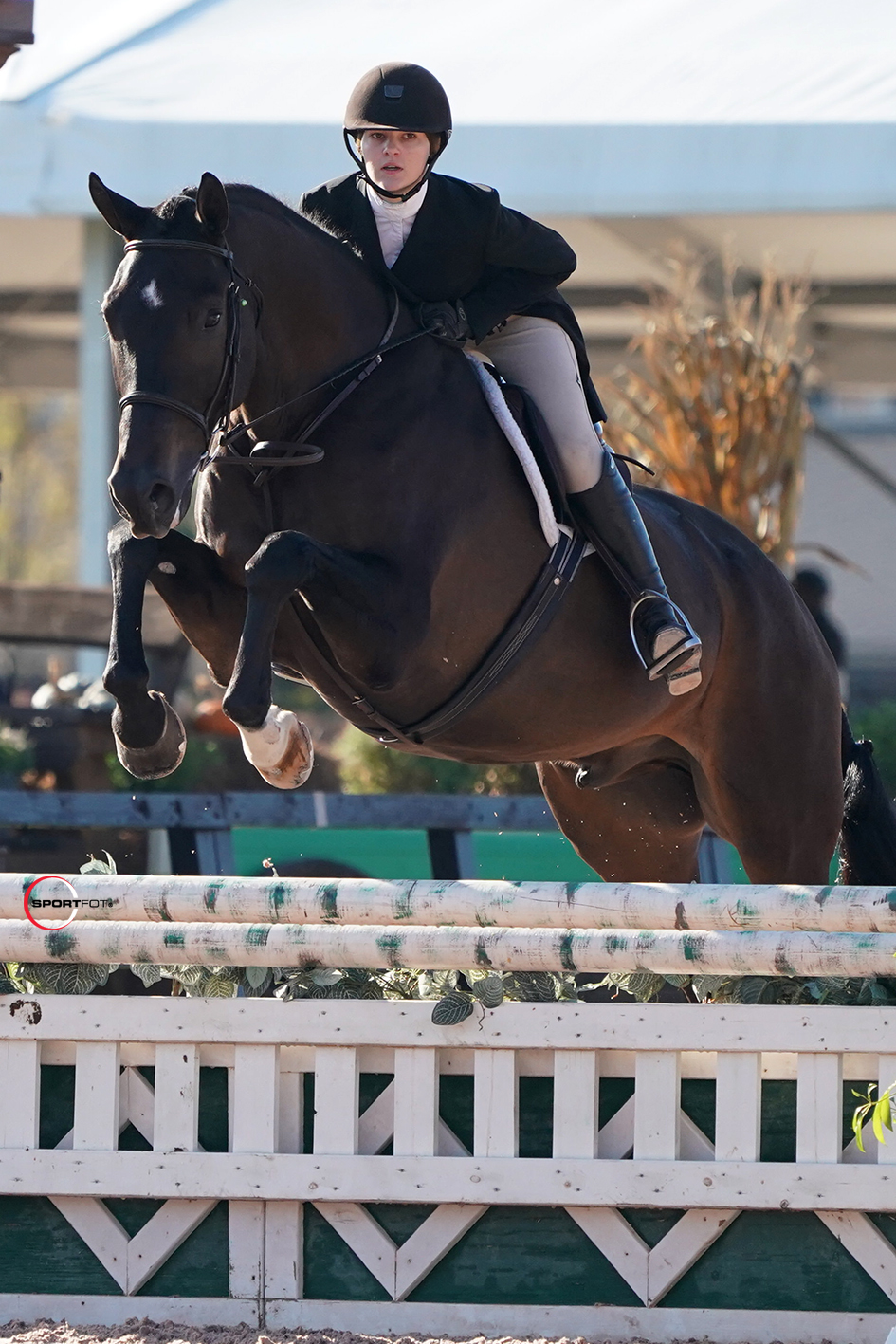 Ryleigh Threat and Asriel
©Sportfot
Sixteen entries competed over the Joe Carnicom course, and Threat also presented Margaret Wolfe's Embrace, a 2008 Oldenburg gelding (Escapade x Zena), in the handy round to earn fifth on a score of 153. "The course rode amazing," Threat recounted. "He [Asriel] was so spectacular in the first round. We had some issues in the second round, but he still went around amazing. It was such a fun course. It was probably the most fun I've ever had in a handy!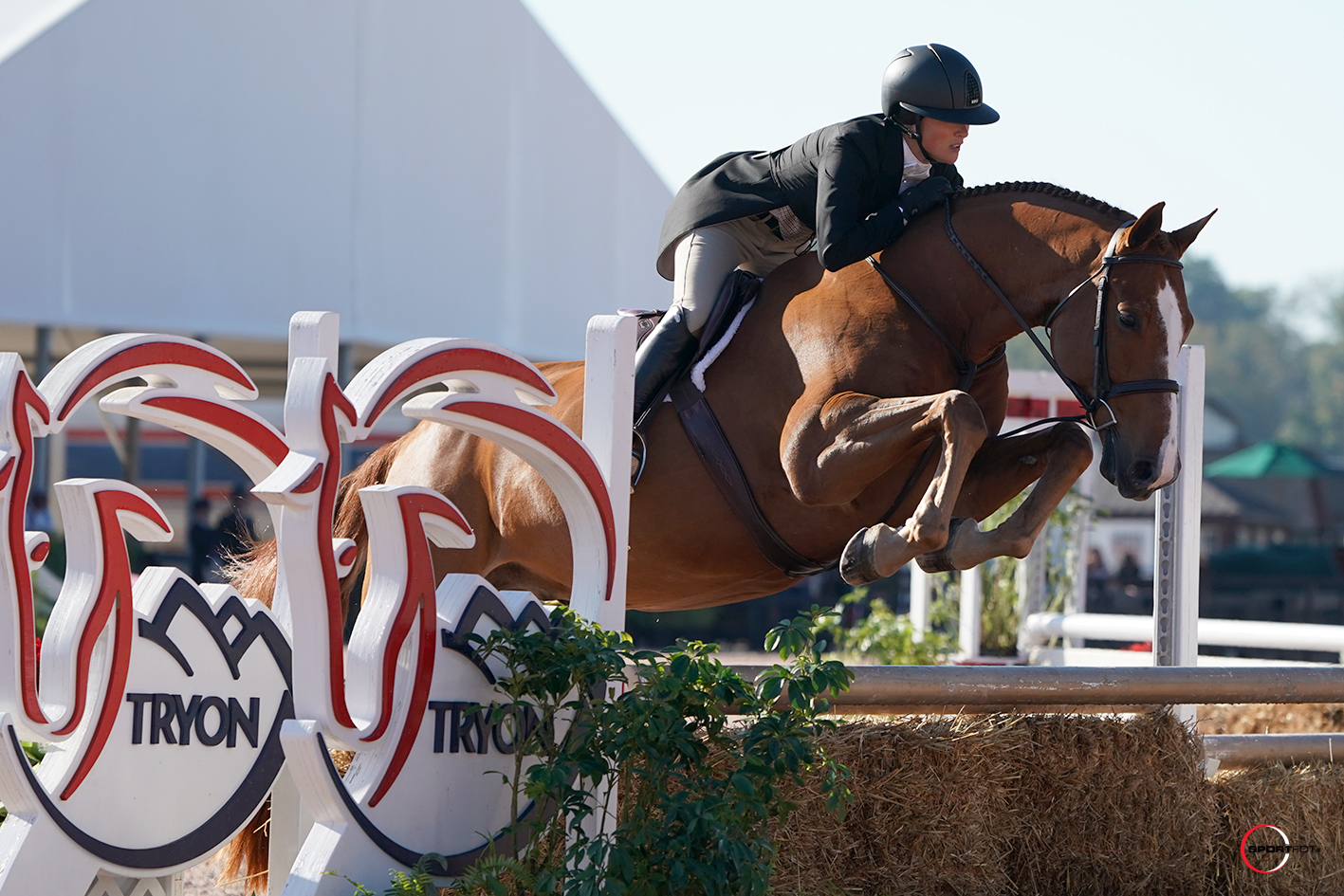 Devon Degen and Luminary
©Sportfot
"'Ace' is very weird; he has a lot of quirks to him," Threat admitted. "He's a very hard ride. He's hard to figure out, but thankfully I figured him out today! My strategy was just to give him the best ride possible. He's hard, and it's his first-ever derby, so I just needed to figure him out and give him some miles.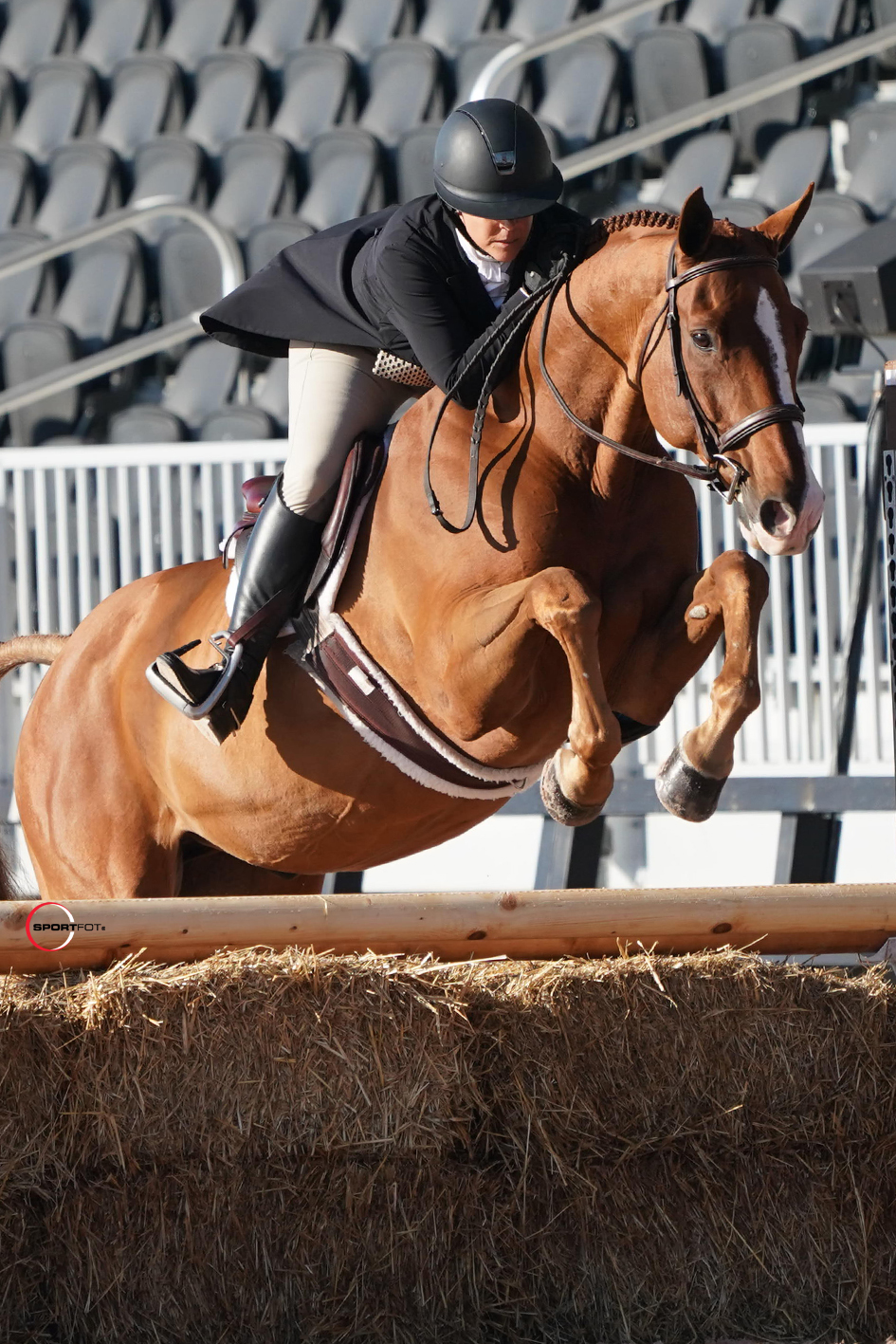 Chrissie Catto and Intuition
©Sportfot
"I enjoy everything about TIEC," Threat concluded. "I think it's such an amazing facility. It's so nice, and it's built for horses and riders. There are so many fun things to do, too. Saturday Night Lights is the most fun!"
Ryleigh Threat and Asriel in their presentation ceremony.
©Sportfot
For full results from the $5000 USHJA National Pro Hunter Derby, click here.
For full results from the $5000 USHJA National Junior Hunter Derby, click here.
Photo credit ©Sportfot. These photos may only be used once in relation to this press release with proper credit. Contact media@tryon.com with questions.