Brian Moggre and Nikita Jolie Claim $25,000 Horseware Ireland Welcome Stake at TIEC
For Immediate Release
Mill Spring, NC – June 6, 2020 – Friday's $50,000 International Hunter Derby, the marquis Hunter class of the Tryon Spring 6/92nd Tryon Riding & Hunt Club Charity Horse Show at Tryon International Equestrian Center (TIEC), saw Kelley Farmer (USA) and In Writing top the first round on a score of 186. Due to weather forcing competition to halt, their first-round score would be enough to take the win. In second, Aaron Vale (USA) and Iwan, a 2003 Dutch Warmblood gelding (Quasimodo VD Molendreef) owned by Madison Rauschenbach, received a total score of 182, while Jennifer Alfano (USA) rode Channing, a 2010 German Sporthorse gelding (Crossfire x Korg) owned by Olivia Woods, to their place on the podium on a score of 169. Josh Dolan (USA) and Menelik, Signe Ostby's 2010 Hanoverian stallion (Monte Bellini x Statella P), also scored 169, receiving a base score of 83 from the tie-breaker judge to collect fourth place.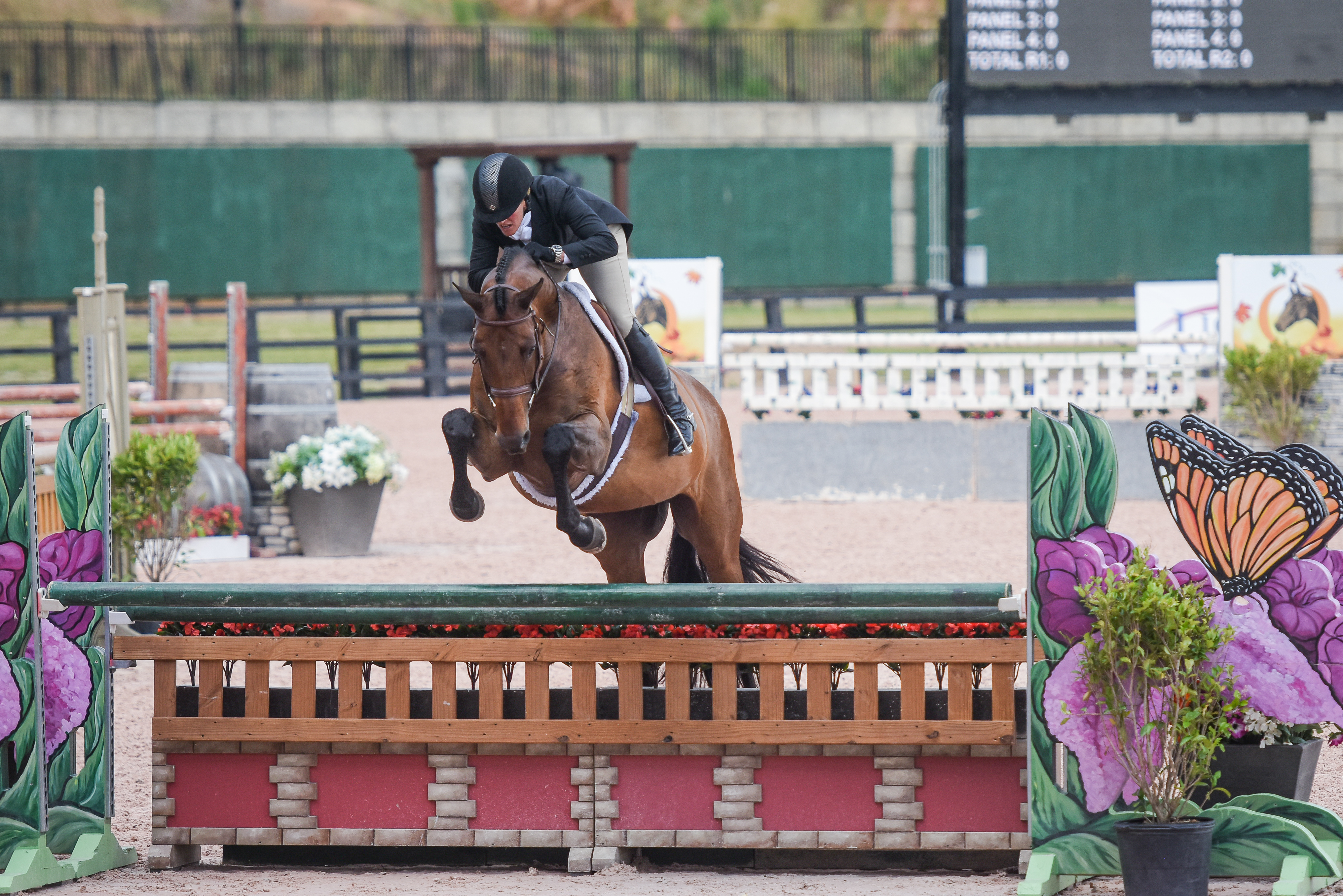 Kelley Farmer and In Writing
©TIEC
Farmer and the 2009 Holsteiner gelding (Quirado x Pandora VLL) owned by David Glefke and Wendy Hofmeister navigated the Lewis Pack (USA) course alongside 21 other horse-and-rider pairs, and added four points for high options. "The course was lovely, and I have to say, I've got to brag on my horse a little bit. I have an incredible animal, which makes my life really easy," Farmer detailed. "The first three jumps were nice, and kind of got you into the course, and for the fourth to fifth bending line you had to have a horse with a bit of scope to jump the high option. But, I know my horse has all the ability in the world, so I never really worry with him – it's a nice problem to have – when I walk a course, I know that pretty much anything they can build, he can do it."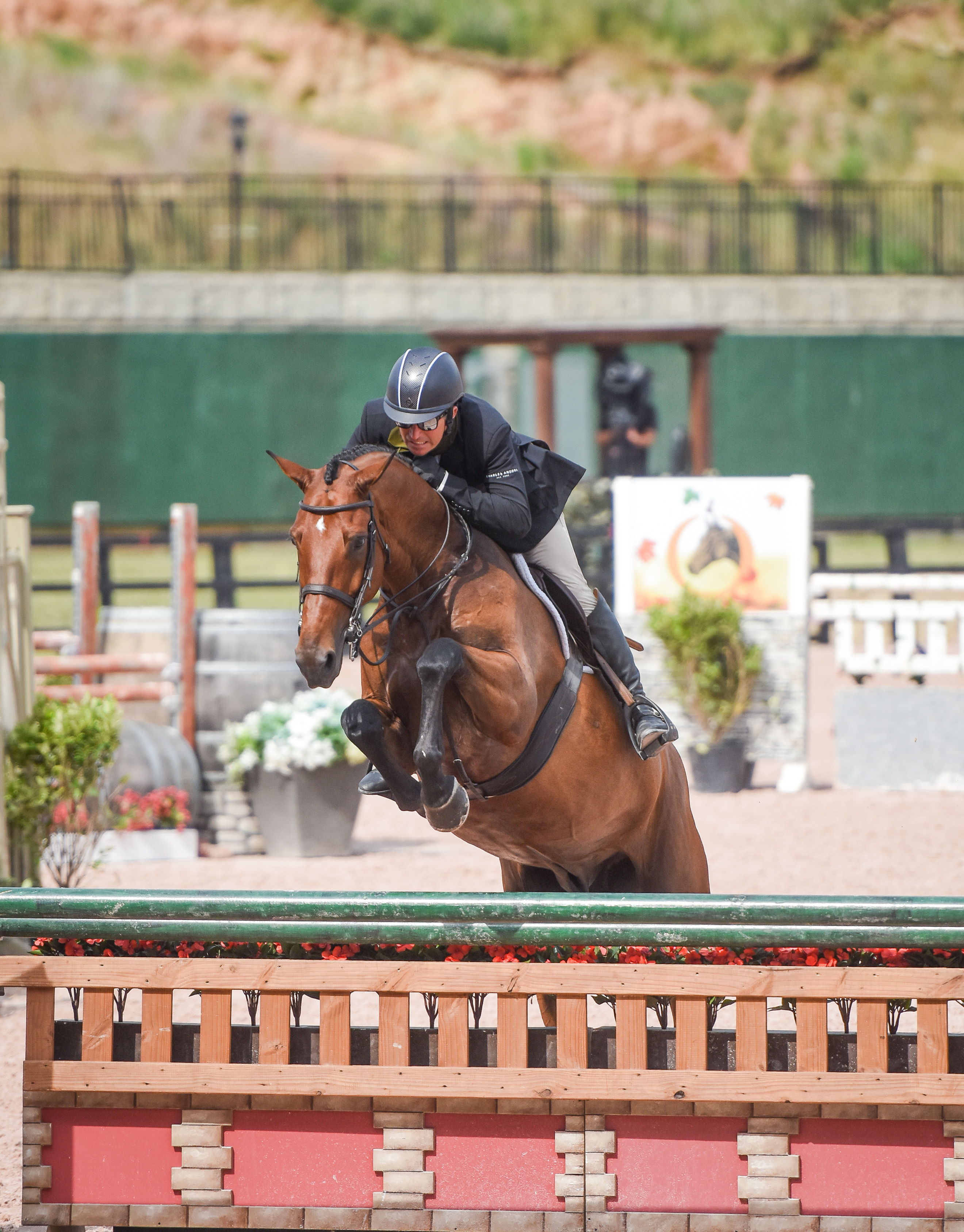 Aaron Vale and Iwan
©TIEC
Horse shows at TIEC are currently closed to spectators with stringent safety protocols in place for competitors. "It is nice to actually get back to a horse show – we were getting a little bit stir-crazy, I think, like everyone!" Farmer commented on her first show experience since COVID-19 halted horse shows earlier in the year. "It's funny, because [as things started getting canceled] I had a lot of young horses in particular that really just needed to go to horse shows. In Writing won a lot during the circuit in Florida, but we were really just at a point where we really needed to do something – we were just at a point where he needed to come to a show."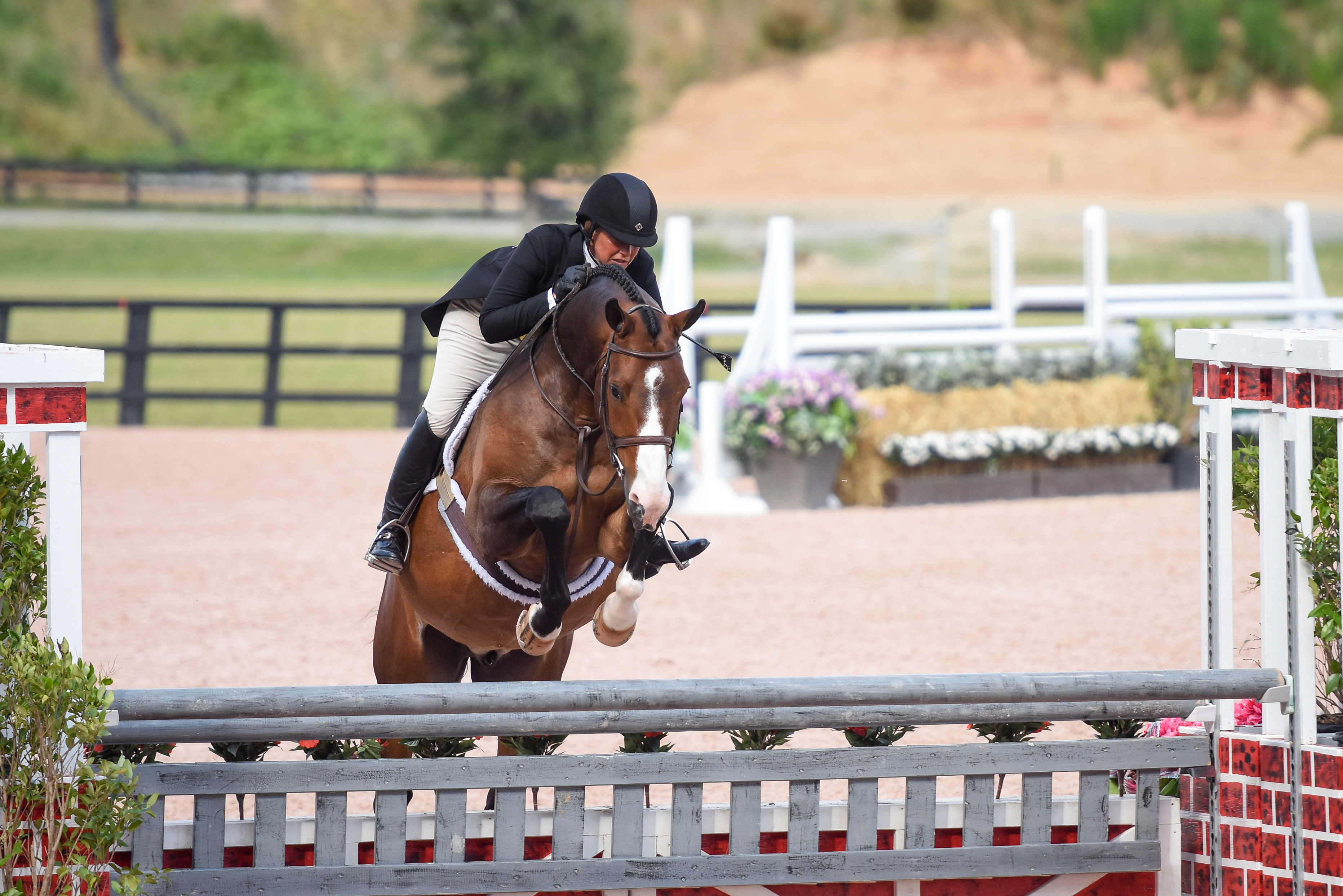 Jennifer Alfano and Channing
©TIEC
While Farmer described In Writing as an "experienced, simple horse who knows his job as a Hunter," she explained that planning the best course of action during a lengthy pause in competition was a bit of a challenge:
"You get to a moment where you can only do so much at home to keep them fit and not over-school or over-jump. We are all so used to showing so regularly that it was a bit awkward to navigate," she admitted. "Fortunately, in Kentucky at home, we have some beautiful hills and fields where we could keep [In Writing] fit and ready to go. But it is really nice to be back in the horse show ring. There are not many places that give nice money away for Hunter classes anymore, and that's a shame, so we appreciate having a show that does."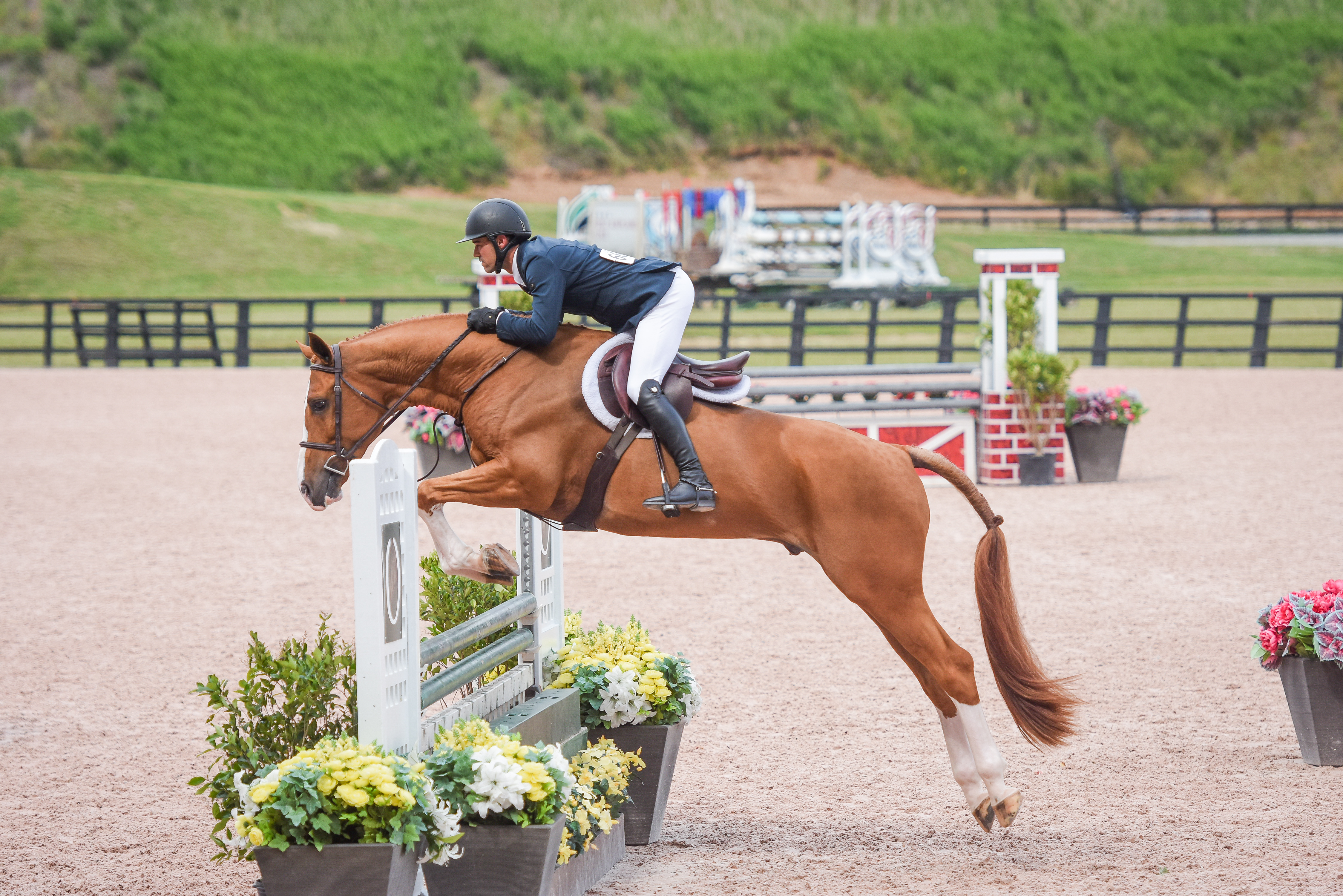 Josh Dolan and Menelik
©TIEC
"They do a great job at this horse show. We love coming here," Farmer concluded. "The footing is nice, the stalls are nice, it's nice for the horses – all the people involved in making it happen, this lovely facility – they've gone above and beyond to make sure we are all safe and followed our orders. The horse show and management have done their part and more to make sure that we all get to keep horse showing. I know it was not an easy task, so I applaud their effort for sure."
Brian Moggre and Nikita Jolie Claim $25,000 Horseware Ireland Welcome Stake at TIEC
Brian Moggre (Flower Mound, TX) and Nikita Jolie cleared the short-course in 28.582 seconds to take top honors in Thursday's $25,000 Horseware Ireland Welcome Stake in the International Stadium at Tryon International Equestrian Center (TIEC). In second, Shane Sweetnam (Lexington, KY) piloted Viti de Longa, a 2009 Selle Francais mare (Contendro I x Babeth Desmulottes) owned by Seabrook LLC, to a jump-off time of 28.807 seconds, while Andrea Torres Guerreiro (Waterford, VA) collected third aboard her own mount Fifty Shades, stopping the timers at 29.125 seconds aboard the 2008 Westphalian gelding (Call Me Number One x Sheltana).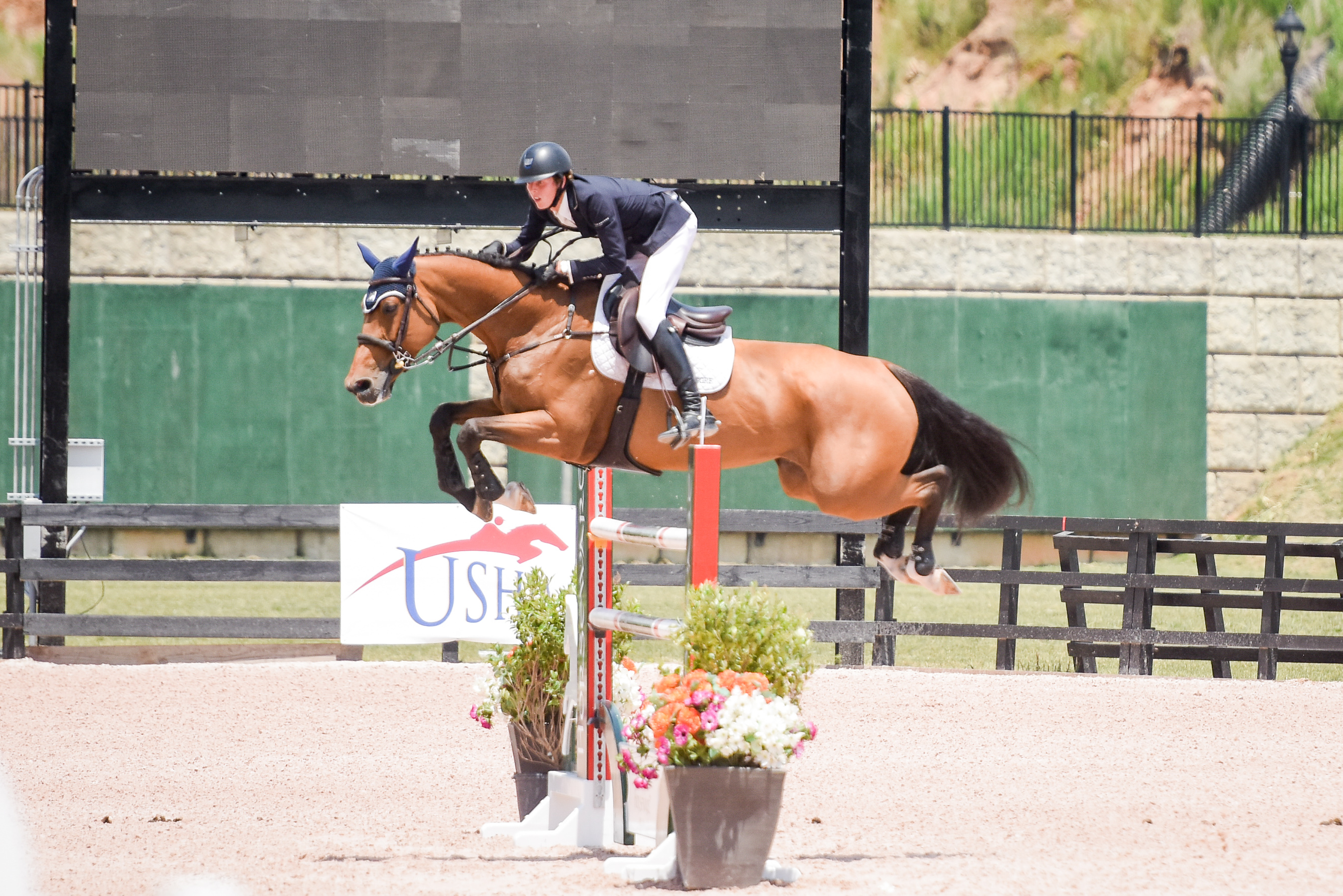 Brian Moggre and Nikita Jolie
©TIEC
In addition to besting a competitive field, with 53 entries testing the Lewis Pack (Mill Spring, NC) course design, Moggre also claimed fourth aboard the Major Wager LLC owned MTM Vivre le Reve, a 2009 Westphalian gelding (Ustinov x Chellana). Nineteen horse-and-rider pairs challenged the jump-off track, with eight double-clears on the day. For both of Moggre's mounts, it was their first class after COVID-19 related pauses in horse showing, he explained:
"It was actually the first class back showing for those two horses of mine. I thought it was very welcoming, but at the same time a nice track for the competition. I was very happy with how my horses performed," he shared. "After having such a long break due to the current circumstances, it is very exciting to be showing again."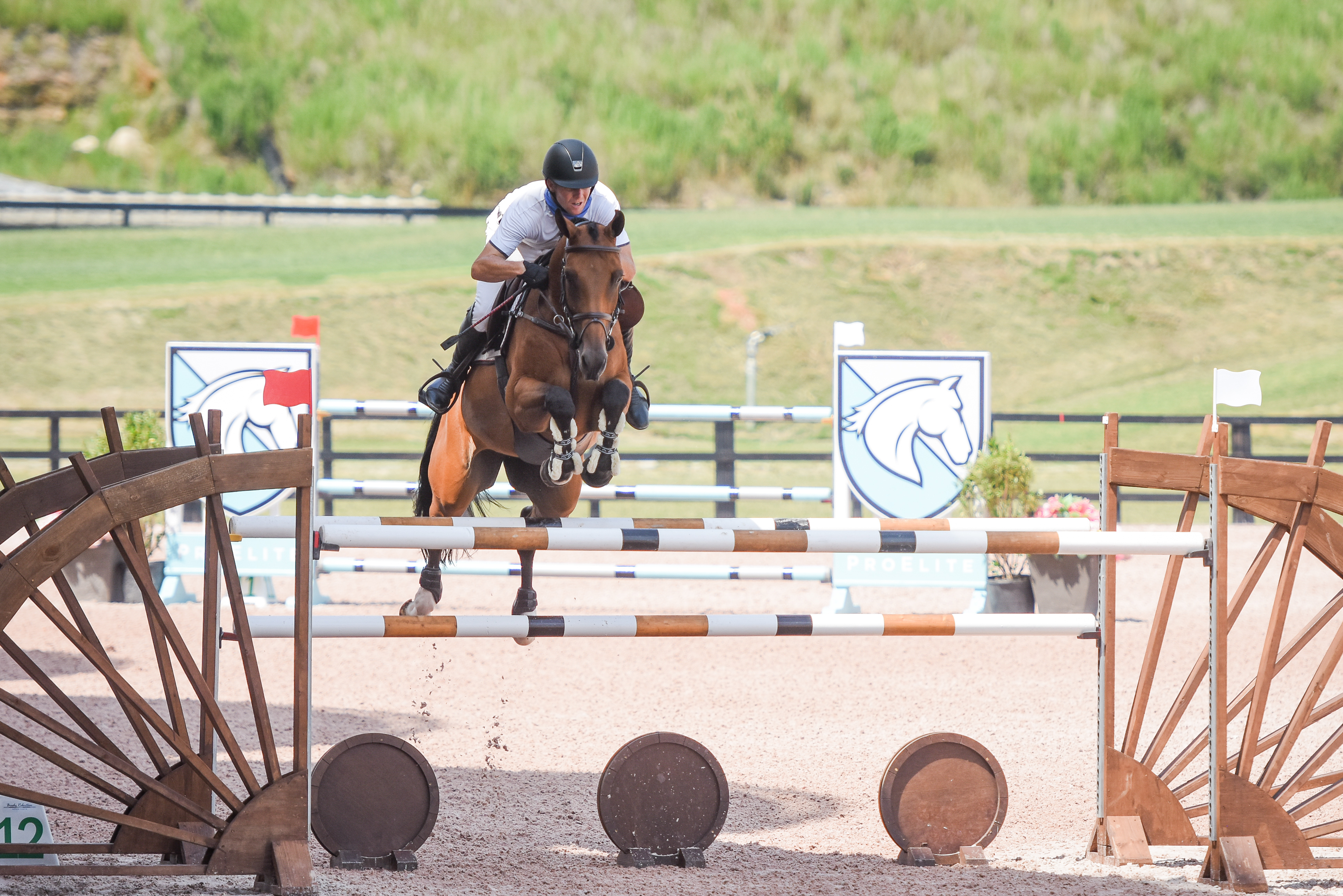 Shane Sweetnam and Viti de Longa
©TIEC
"I started riding Nikita Jolie about halfway through the winter season in Florida, and I'm still getting to know her," Moggre said of the 2010 Oldenburg mare (Numero Uno x Jatricia M) owned by Ashland Farms. "The mandatory break was actually a bit of a blessing in disguise because I got to know her much better. I'm super happy with how she performed. She and I are really clicking, and it's a great partnership."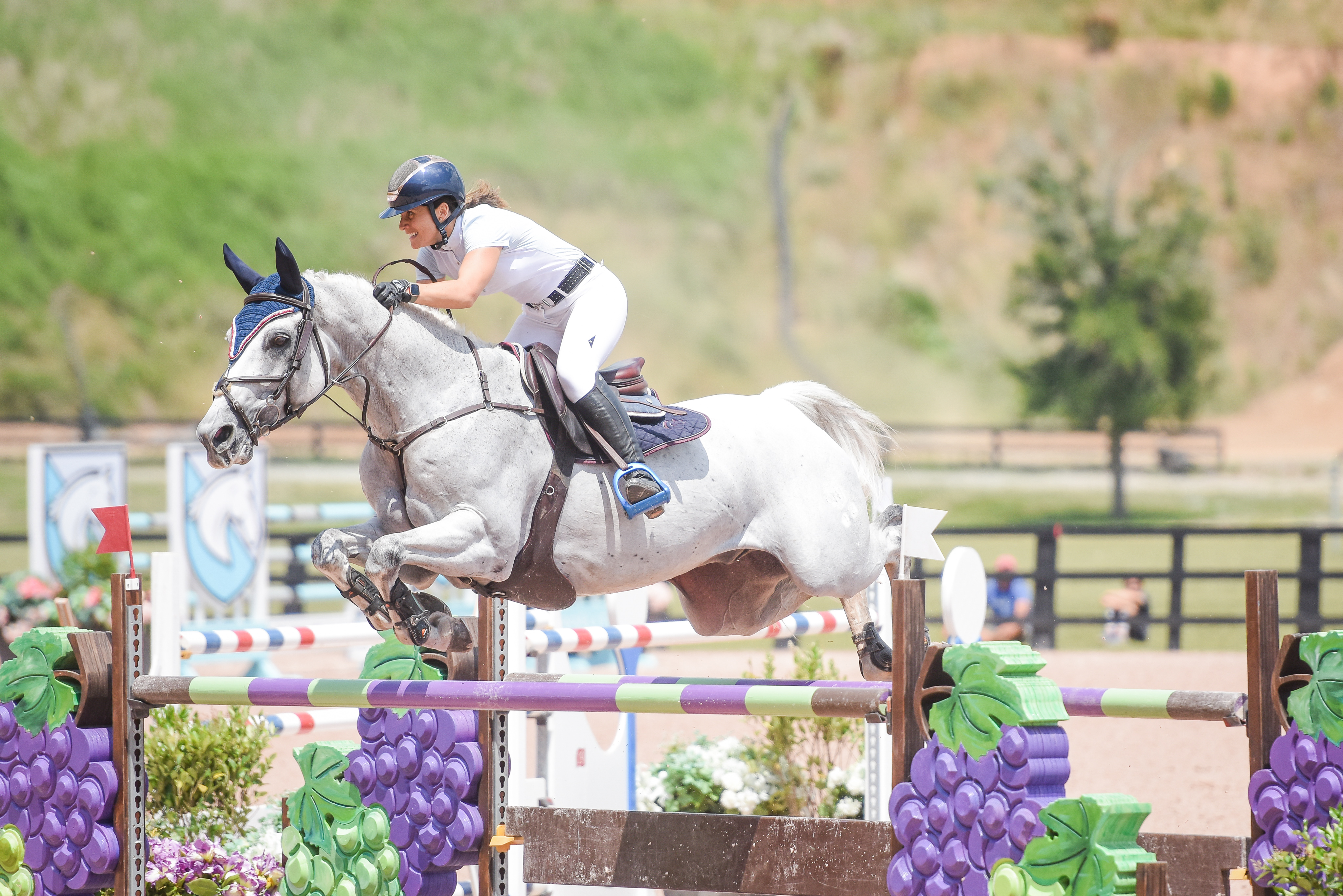 Andrea Torres Guerreiro and Fifty Shades
©TIEC
Moggre will base at TIEC for a few weeks before venturing to other venues, he explained. "We'll see how everything is going and what horse shows decide to run. After this week, so far, it's been very promising that horse shows can operate with the COVID-19 restrictions. I think TIEC has done a great job of making the show productive for everybody while maintaining safety. It's been a great experience. I'm just so happy to be horse showing again!"
The Tryon Spring 6/92nd Tryon Riding & Hunt Club Charity Horse Show continues through Sunday, June 7, featuring Hunter, Jumper, and Equitation competition. Live ring feeds are available at Tryon.com/thisweek.
For full results from the $50,000 USHJA International Hunter Derby, click here.
For full results from the $25,000 Horseware Ireland Welcome Stake, click here.
Photo credit ©TIEC. These photos may only be used once in relation to this press release with proper credit. Contact media@tryon.com with questions.