Sandra Ferrell Puts Dan D'Angelo and Undercover on the $5,000 USHJA National Hunter Derby Podium
For Immediate Release
Mill Spring, NC – July 3, 2020 – Kelley Farmer (USA) and Meaningful, co-owned by David Glefke and Oakmont Stables, scored a total of 377 points over two rounds to take top honors in Friday evening's $40,000 USHJA International Derby at Tryon International Equestrian Center (TIEC), also claiming third with In Writing, the 2009 Holsteiner gelding (Quirado x Pandora VLL) co-owned by David Glefke and Wendy Hofmeister, on a score of 374.5. Daniel Geitner (USA) and his own mount Banks Mill, a 2011 Warmblood gelding of unknown breeding, claimed reserve with a total score of 375.5.
The Dean Rheinheimer (USA) course tested 24 entrants over the initial track, with the top 12 scoring a minimum of 152 in order to qualify for the handy round. Farmer and the 2013 Oldenburg gelding (Almoretto x Romisch Blau) walked into the second round with a score of 168, adding 209 to top the field – in Meaningful's second competition since arriving in North America. "I thought the course was very nice – I was very happy with it. This is only his second show in America! He's already learning how to become a top hunter," she explained. "He was also champion in the High Performance [4' division], winning every class this week. I could not be more thrilled with him."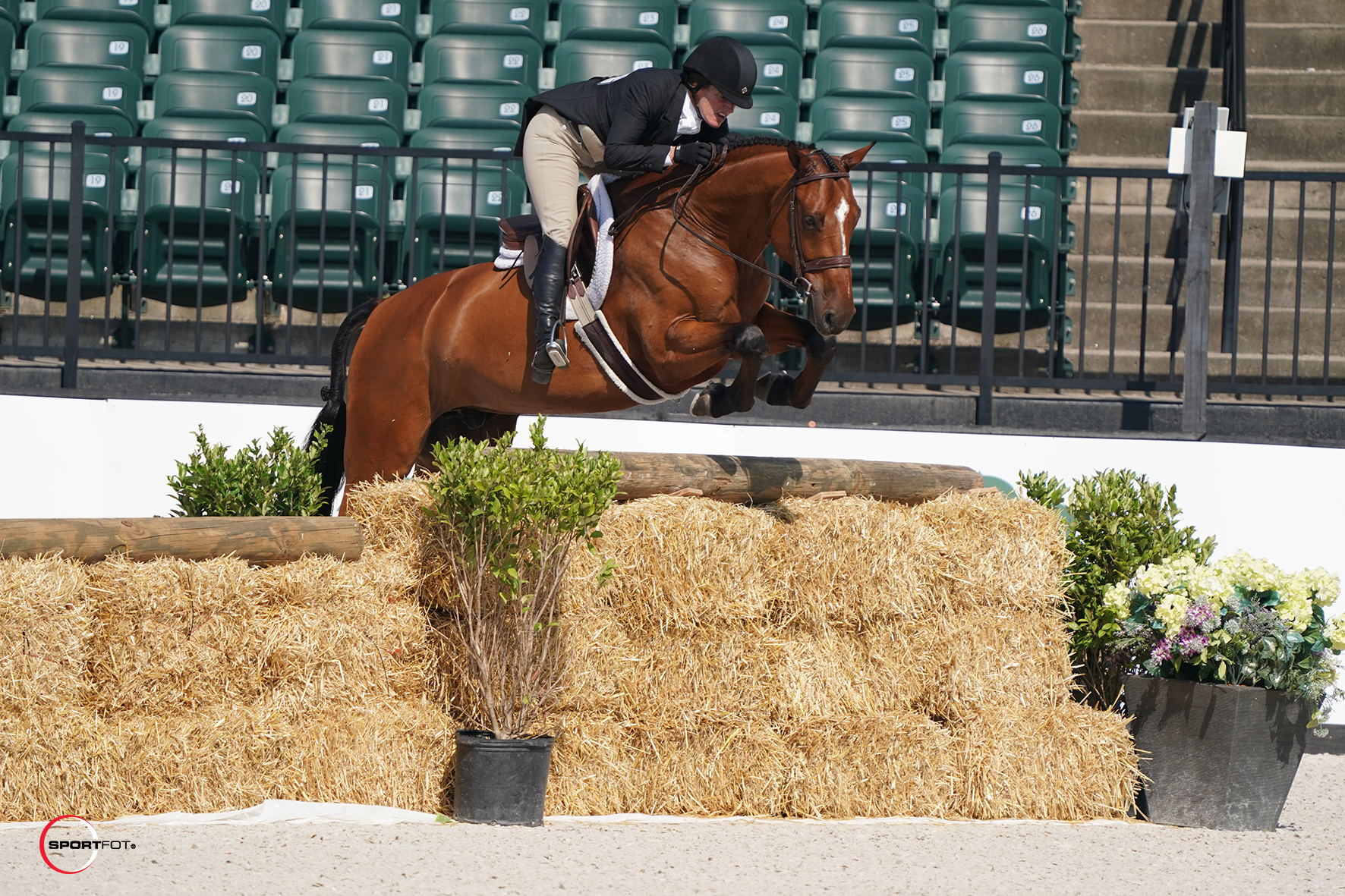 Kelley Farmer and Meaningful
©Sportfot
Farmer was last to go in the handy with In Writing, with whom she captured the $50,000 USHJA International Hunter Derby at TIEC during Tryon Spring 6 competition, and admits that "they should have been first and second place. Rider error got in the way – tonight was my fault. He's truly an amazing horse! I just got him from Europe last fall.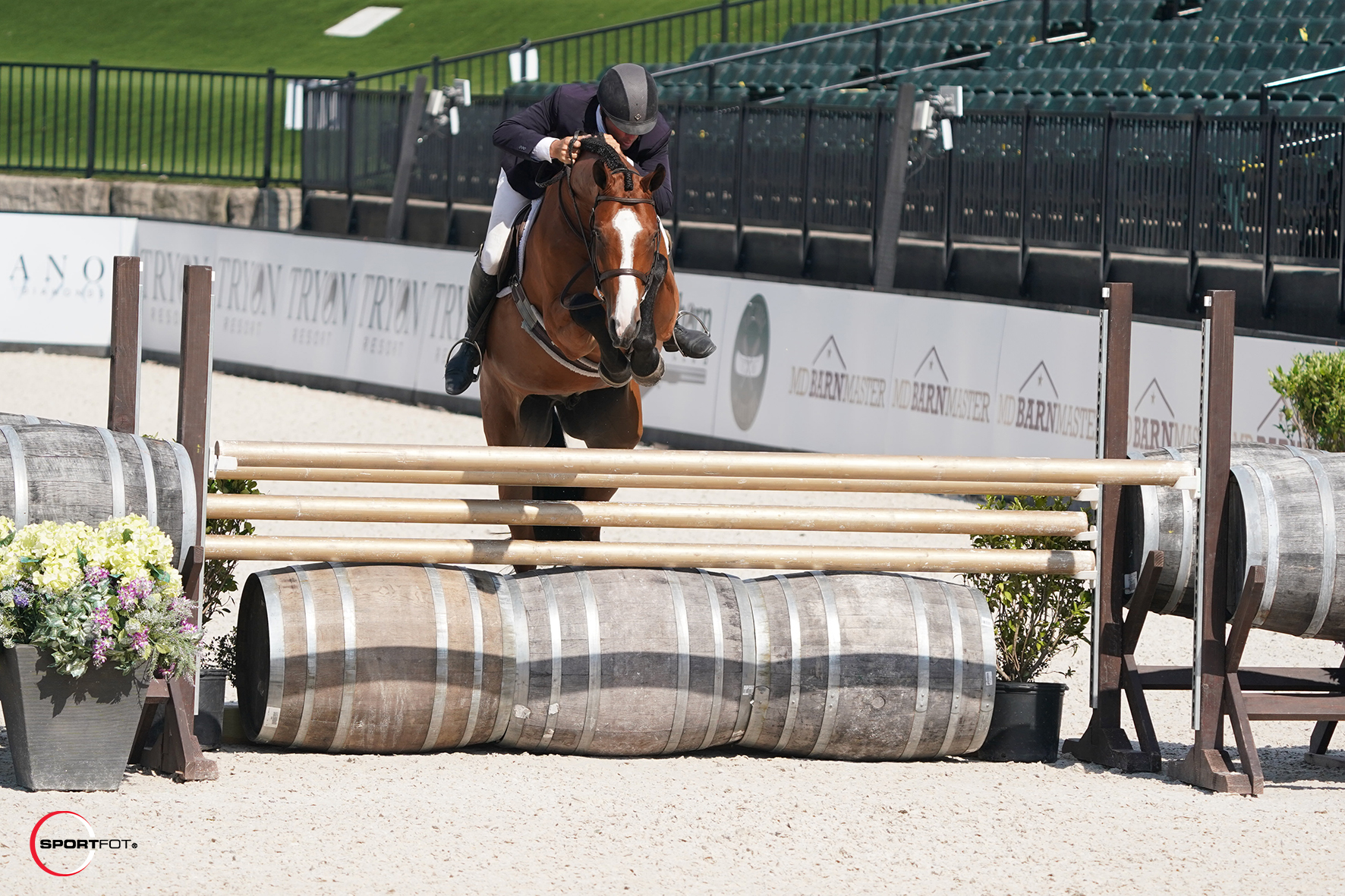 Daniel Geitner and Banks Mill
©Sportfot
"The footing feels incredibly nice," Farmer said of the newly re-engineered Tryon Stadium footing. "European horses [in particular] love it and are very comfortable with it." Farmer continued about returning to competition post COVID-19 pauses in the equestrian calendar, saying, "TIEC has done an amazing job with this whole scenario. I know it's not easy for any of us, and I think the management, staff, and everyone at TIEC has done an outstanding job managing the situation.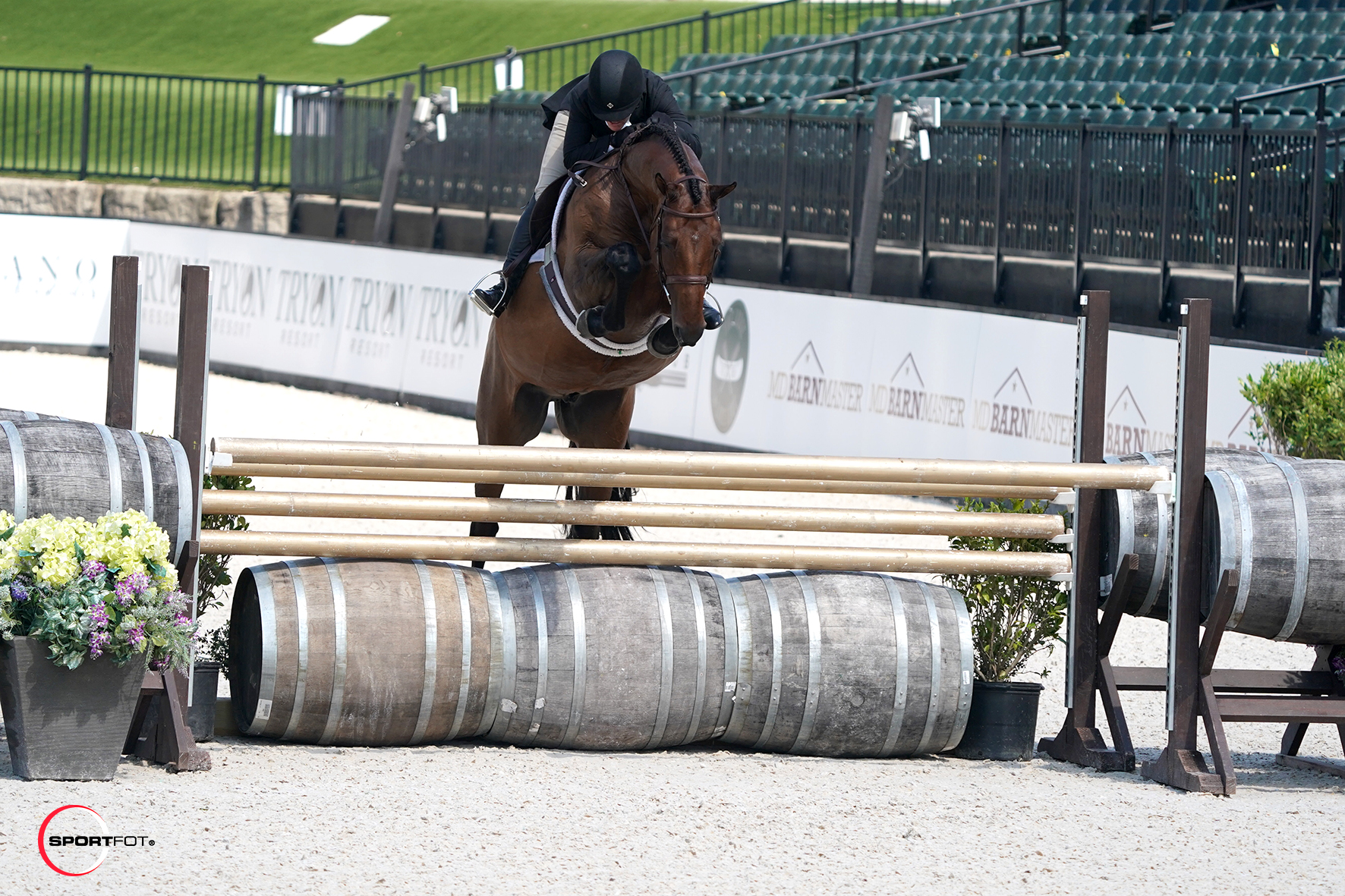 Kelley Farmer and In Writing
©Sportfot
"As competitors, we know that this is a privilege for us to be able to continue to horse show and work during this time. We very much appreciate all of the efforts. I have the utmost respect for everything that TIEC has done," Farmer concluded. "Without you all, we wouldn't be able to keep doing our jobs."
Sandra Ferrell Puts Dan D'Angelo and Undercover on the $5,000 USHJA National Hunter Derby Podium
Sandra Ferrell (Wellington, FL) took first and second place in the $5,000 USHJA National Hunter Derby Friday morning, piloting Amy Guth's Dan D'Angelo, a 2003 Mecklenburger gelding (Elite Carrico x Lorgano), to first on a two-round score of 171, just a half a point behind with Undercover, a 2012 Westphalian gelding (Untouched x Tosca) owned by Maya Grove, scoring 170.5. Abbygale Funk (Saint George, KS) landed the remaining podium position with Asteri, a 2013 Warmblood gelding of unknown breeding owned by MMK Equestrian LLC, scoring a 168 after two rounds on the Dean Rheinheimer (Sheridan, IN) course design.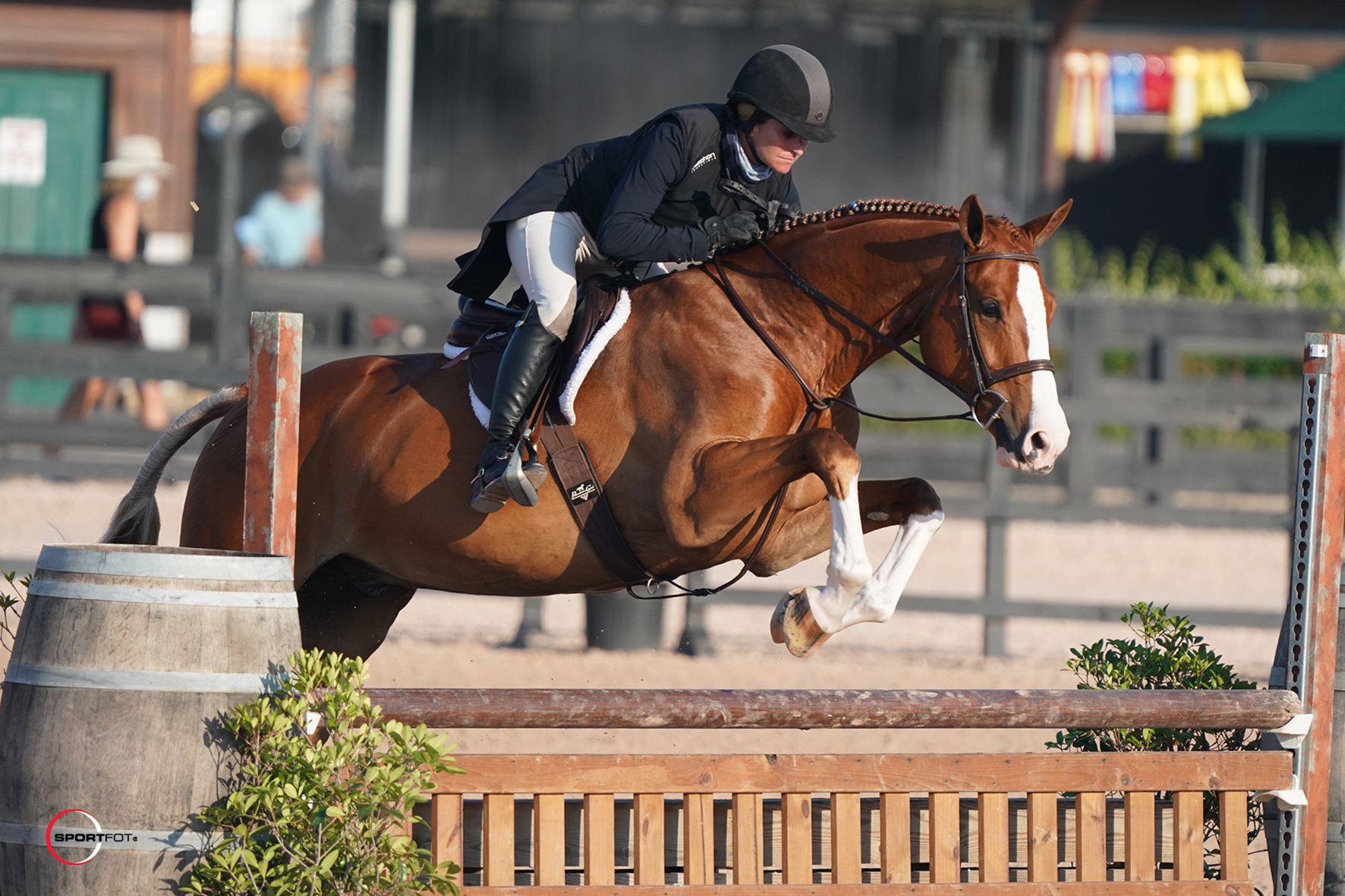 Sandra Ferrell and Dan D'Angelo
©Sportfot
For full results from the $40,000 USHJA International Hunter Derby, click here.
For full results from the $5,000 USHJA National Hunter Derby, click here.
Tryon Summer 4 competition continues through Sunday, July 5, with competitions closed to spectators and with highlight classes streaming live at www.Tryon.com/streaming. Saturday features the $10,000 USHJA Pony Hunter Derby at 8:00am in Tryon Stadium, as well as the 8:00pm $137,000 Horseware Ireland Grand Prix CSI 3*.
Photo credit ©Sportfot. Competitors can sign up for weekly packages at www.Sportfot.com. These photos may only be used once in relation to this press release with proper credit. Contact media@tryon.com with questions.