Madison Ibach of Instagram's @simplyyequestrian for TIEC
That's a wrap for 2017! Wow, what a year it's been. Countless memories were created, major milestones were reached, and history was made. Thank you to everyone who  joined us at Tryon International Equestrian Center (TIEC) and made 2017 the best year yet!
We cannot wait for what's to come in 2018, especially with the FEI World Equestrian Games™ Tryon 2018 on the horizon. 
Before we jump into the New Year, let's rewind the clock and relive the highlights of 2017!
Schooling Days
To kick things off, let's rewind to the beginning of the year when we offered Schooling Days at TIEC. Schooling Days allowed riders of all levels to school their horses in five different competition arenas. There was no better way to gear up for the 2017 show season!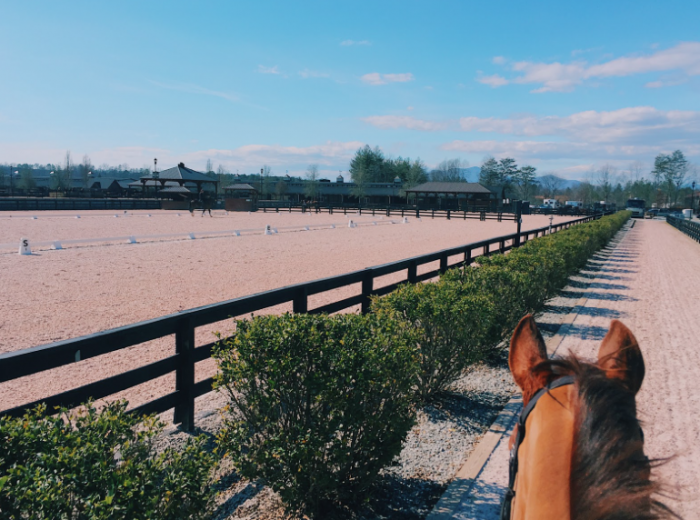 The Fork International */**/*** & Horse Trials
We loved hosting The Fork International */**/*** & Horse Trials, one of the most prestigious eventing competitions in North America, at TIEC for the first time! The action-packed event has become a tradition for eventers and eventing enthusiasts around the world.
Marilyn Little (USA) and RF Scandalous took the lead from start to finish in FEI CIC 3* at The Fork, finishing on a score of 47.70.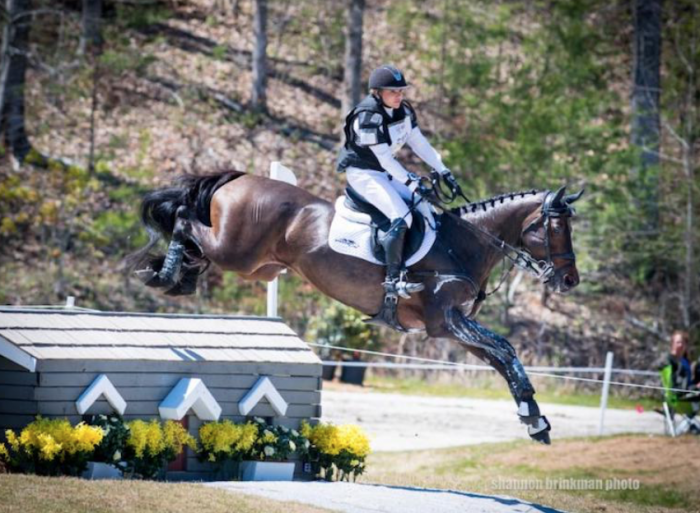 Photo by: Shannon Brinkman Photo
Tryon Block House Steeplechase
The 71st Tryon Block House Steeplechase was unforgettable. Now a part of the TIEC family of competitions, the Tryon Block House welcomed more than 9,000 attendees and nearly double the riders. Spectators rocked their bright bow ties and flamboyant hats while enthusiastically cheering on the incredibly fast horses. What a day!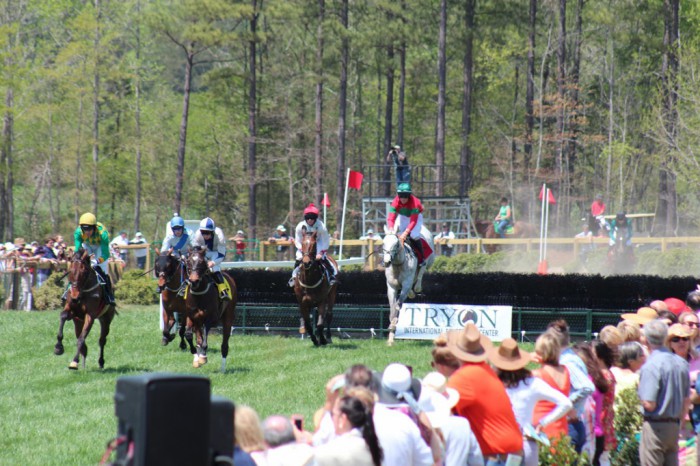 $216,000 Horseware Ireland Grand Prix CSI 4*
We had a fantastic spring show season at TIEC! The $216,000 Horseware Ireland Grand Prix CSI 4* was a definite highlight. The competition had everyone on the edge of their seats as they watched Olympic veterans and rising stars compete at the highest levels of the sport.
Eric Navet (FRA) and Catypso were the only horse and rider combinations to finish on zero faults, and took home the win with a jump-off time of 41.485 seconds!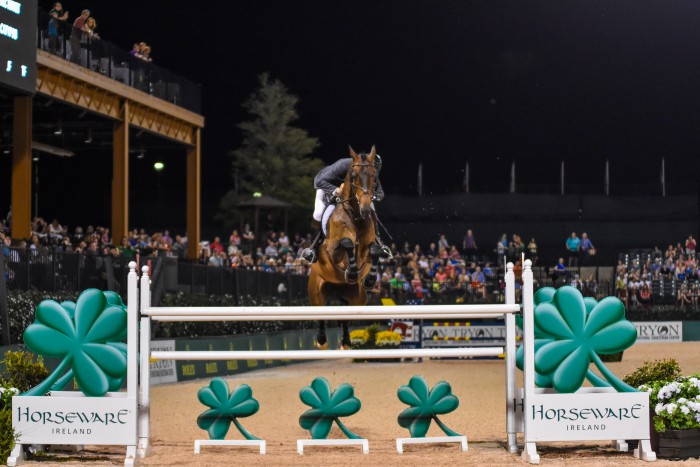 USHJA World Championship Hunter Rider Week
Hunter riders and their horses exhibited sheer excellence throughout the 2017 show season. An impressive highlight win was Liza Boyd's back-to-back success!
During WCHR Week at TIEC, Boyd (USA) championed the $5,000 USHJA National Hunter Derby aboard Clemens with a total score of 373, as well as the $10,000 International Hunter Derby aboard Callahan with a two round score of 183.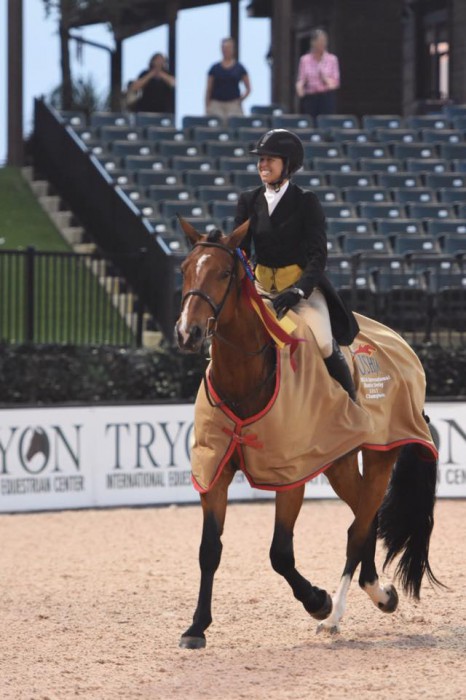 Big Name Winner – Kristen Vanderveen
Kristen Vanderveen (USA) had incredible success at TIEC during the 2017 show season. Vanderveen and her impressive mount, Bull Run's Faustino De Tili ("Frosty"), have become an iconic duo. A particular highlight that comes to mind is when they took top honors in the $130,000 Asheville/Greenville BMW Centers' Grand Prix CSI 3*. What a pair!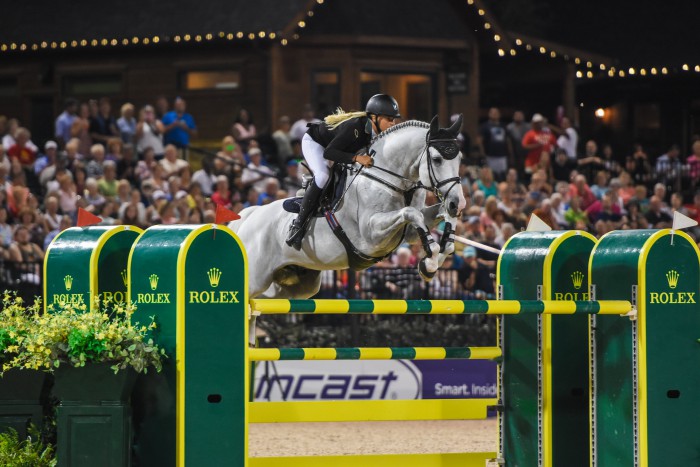 Derby Days
Taking place in the beautiful, vast Grass Complex at TIEC, Derby Days was a highlight for many. With ample seating overlooking the Grass Complex, everyone was able to come out and enjoy the competitions.
An action-packed and exciting Derby Days highlight was the $86,000 1.50m Tryon Sunday Classic CSI 5*. After two thrilling rounds, Rodrigo Pessoa aboard Chagnus took home the win with a jump-off time of 39.865 seconds!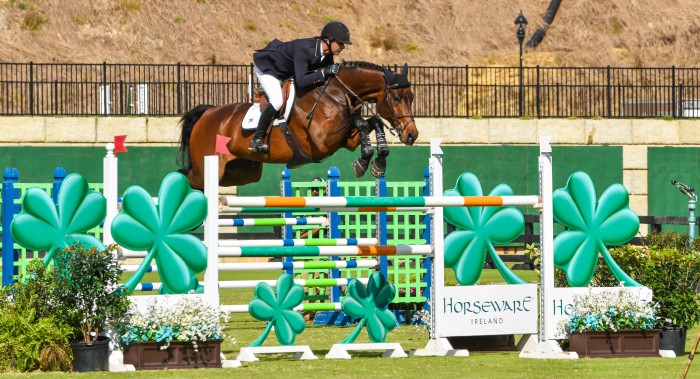 United States American Eventing Championships
We were thrilled to host the 2017 USEA American Eventing Championships (AECs) presented by Land Rover and Nutrena®! Eventers and eventing enthusiasts traveled from near and far for the anticipated annual event.
After three days of impressive competition, Matt Brown (USA) and BCF Belicoso took home the win, finishing on a score of 33.5!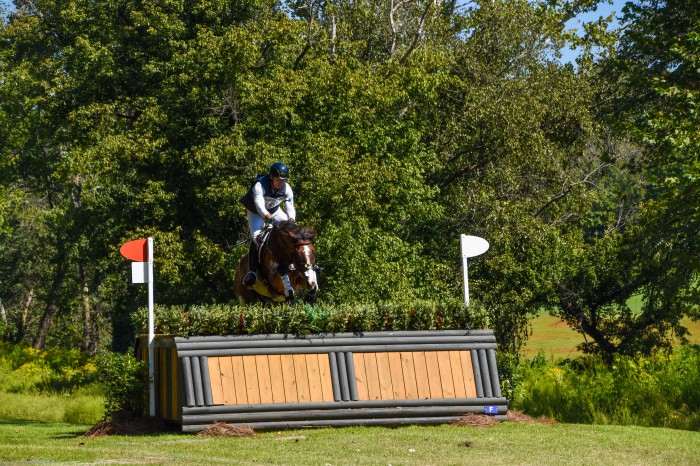 Hobby Horse
The cutest highlight of 2017 was undoubtedly our Hobby Horse Series! Kids excitedly hopped on their stick-ponies and showed off their impressive skills in the show ring-no horse necessary.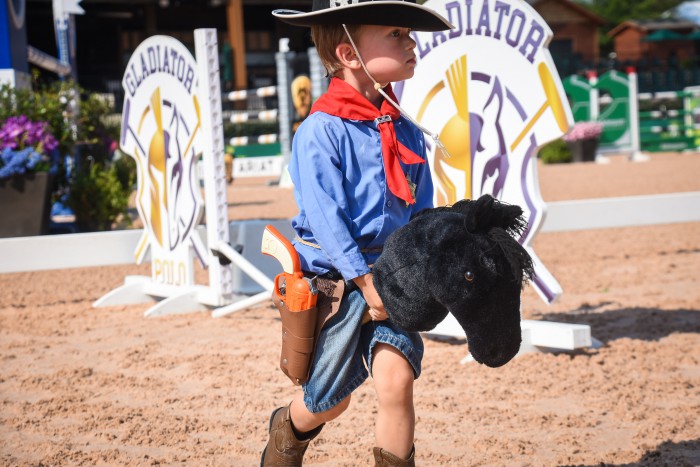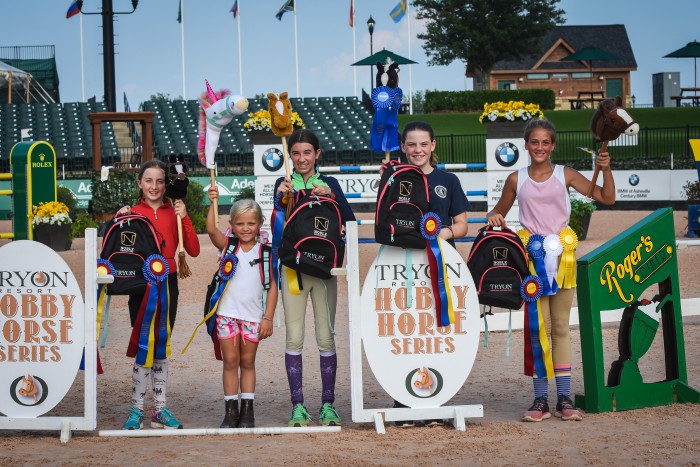 Fall Dressage FEI CDI-W & CPEDI 3*
Dressage kings and queens did not disappoint during the Fall Dressage FEI CDI-W & CPEDI 3*, the second international dressage show of the 2017 season! On day one, Alexandra Duncan (CAN) and Vitall took home the win earning a 65.600%. Molly Paris (USA) and Countess championed day two, earning a 68.375%. On the final day of competition, Jessica Jo Tate (USA) and Cayman V took victory earning a 65.294%.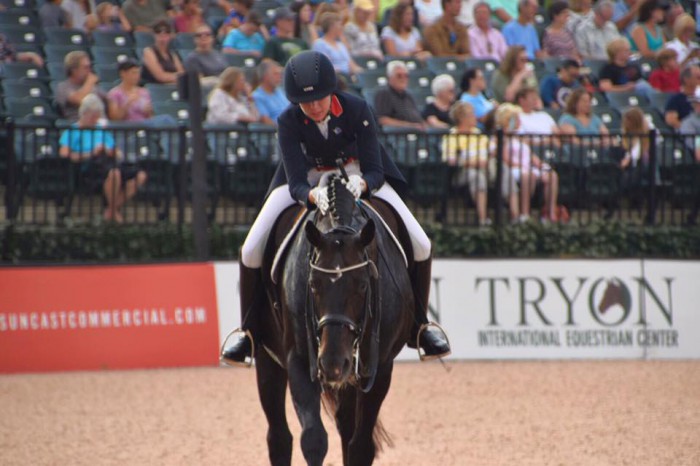 $380,000 Rolex Grand Prix CSI 5*
33 horses and riders stepped into the George Morris Arena for the $380,000 Rolex Grand Prix CSI 5*, our biggest "Saturday Night Lights" event of the 2017 season! The phenomenal riders and their horses had the crowd of 9,000 spectators on the edge of their seats. The atmosphere was truly electric as excitement radiated throughout the stadium.
The FEI No. 1 rider in the world, Kent Farrington, dominated the night aboard his trusted mount, Gazelle. Together they claimed top honors with a jump-off time of 35.918 seconds.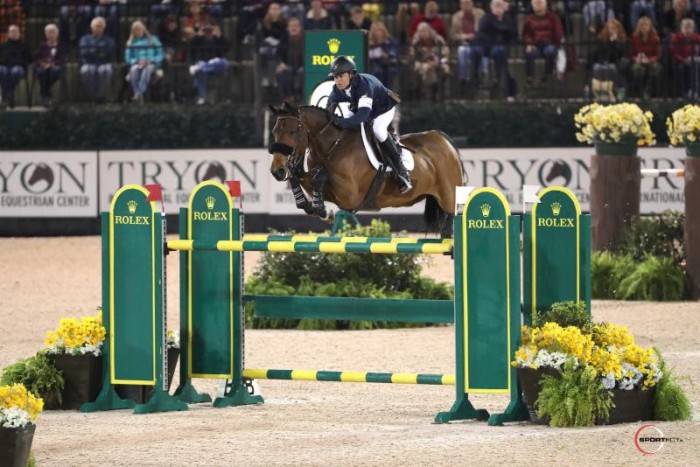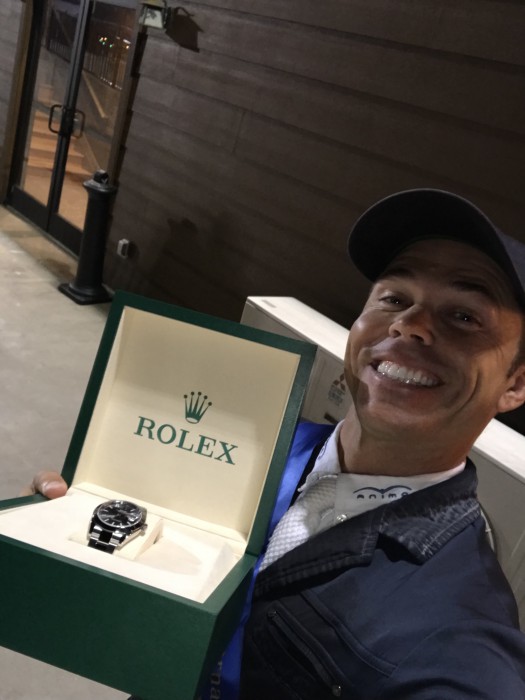 Gladiator Polo™ Championships
Gladiator Polo™ was a huge hit at TIEC! The $50,000 "Battle for the Carolinas" Final presented by Coca-Cola® was an unforgettable night. Team Asheville took a surprising and impressive lead throughout the excitingly intense series finale, outscoring Team Greenville 14-10 at the final buzzer to claim the overall Gladiator Polo™ "Battle for the Carolinas" title.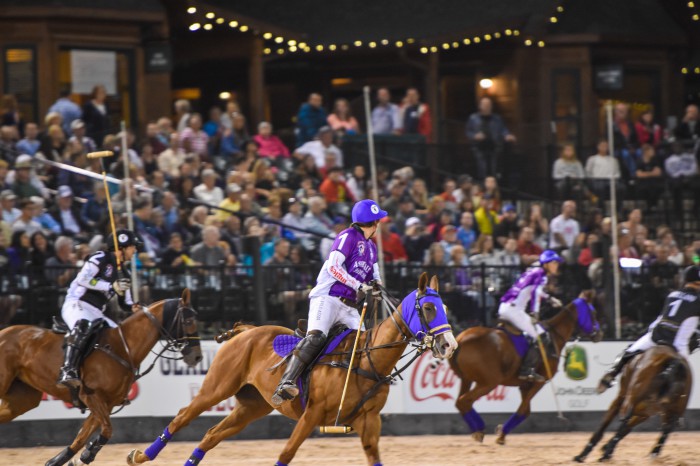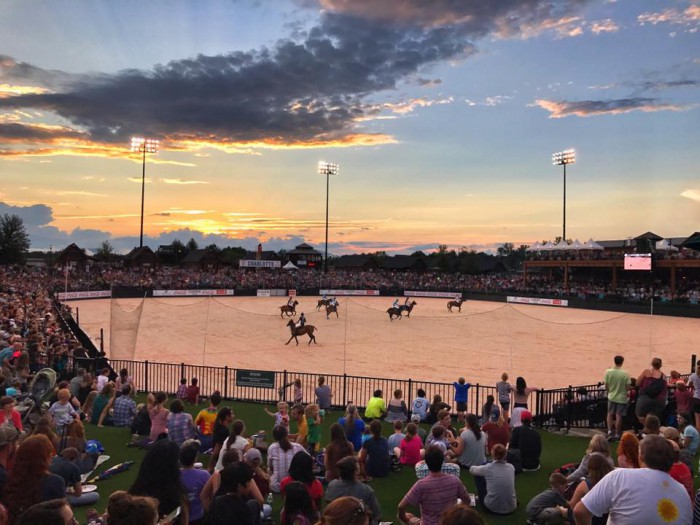 Dover Grand Opening
I think we can all agree that if you love horses, you love Dover Saddlery, which is why we were thrilled to welcome Dover Saddlery on-site as an official retailer of Tryon Resort! No worries, just head on over to Dover. They have everything from stylish equestrian apparel and gear to barn necessities and tack.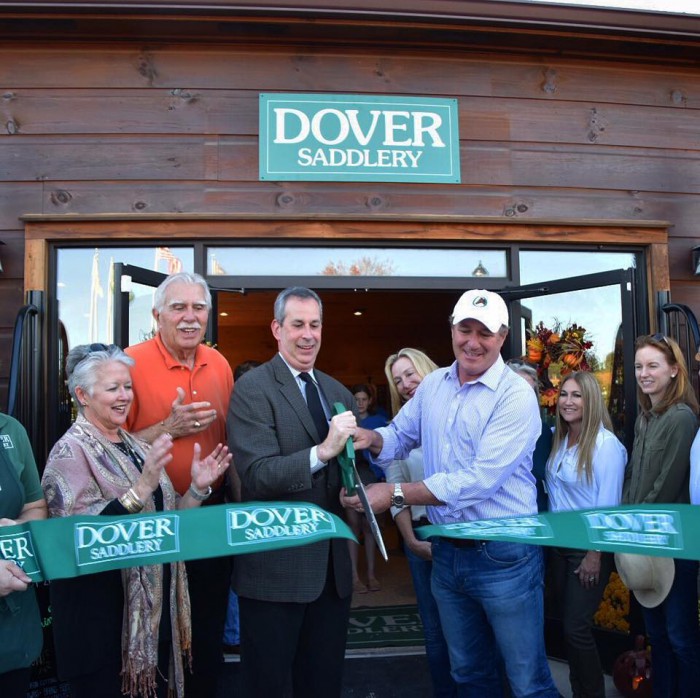 WEG Jumping Test Event
The $130,000 Greenville-Spartanburg International Airport Grand Prix CSI 3* concluded the 2017 "Saturday Night Lights" season, and served as the first Test Event prior to the FEI World Equestrian Games™ Tryon 2018 for the discipline of Jumping.
While the weather left a bit to be desired, riders and their horses rose to the occasion and put in great rounds. Paul O'Shea (IRL) aboard Skara Glen's Machu Picchu championed the night with a jump-off time of 34.851.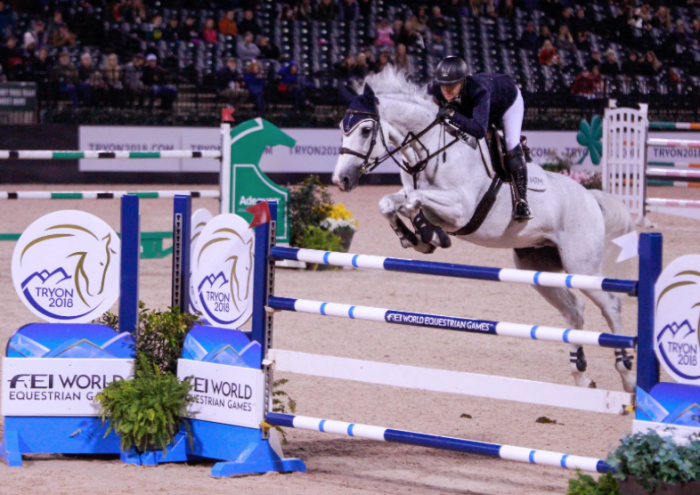 Festival of The Hunt
In November,  TIEC welcomed the prestigious 2017 Festival Of The Hunt (FOTH) Field Hunter Championships held on the Derby Field! Entries to the competition doubled from the previous 2016 inaugural event, with championships awarded in the Hilltopper Division, the Handy Field Hunter Division, and the Working Field Hunter Division. Thank you to everyone who joined us for the second Festival Of The Hunt!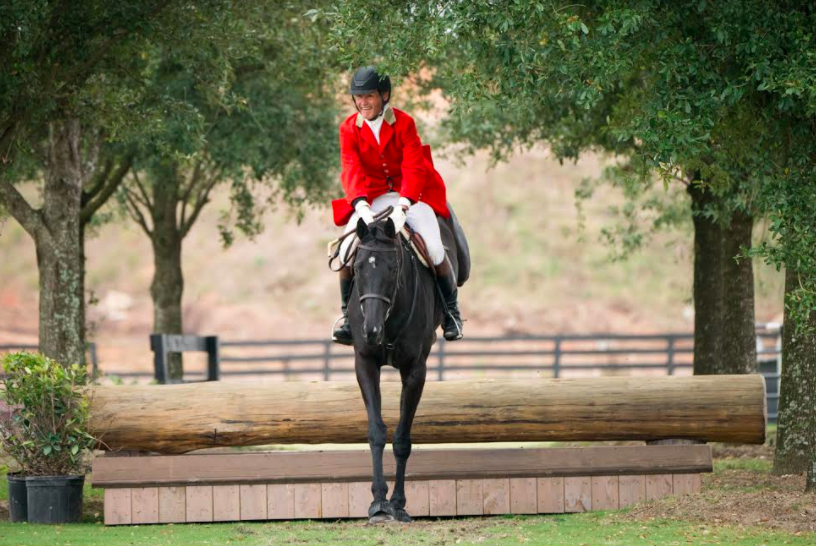 Winterfest
Winterfest at TIEC was the perfect way to kick off the holiday season! Winterfest offered many holiday festivities, such as Breakfast with Santa, Story-time with Mrs. Claus, Polar Express Movie Night, a fantastic Christmas Market, an Ugly Sweater and Karaoke Contest, NYE Party and more. Countless memories were made and new traditions were started!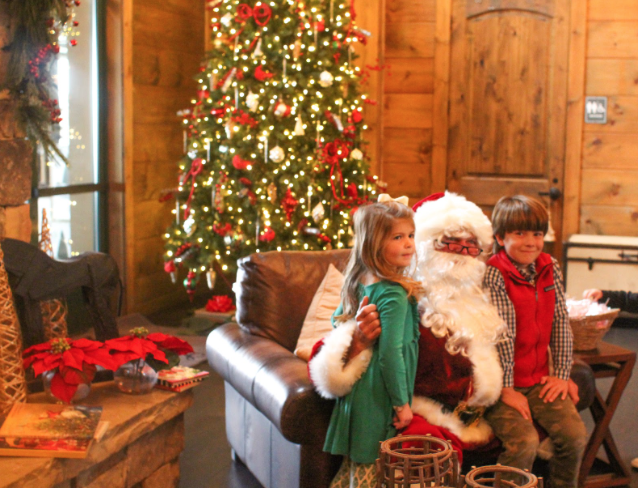 That concludes our trip down memory lane! What a fantastic year. We look forward to making even more memories with you in 2018!