Santiago Lambre and Doloris Top $5,000 Power & Speed Stake CSI 2*
For Immediate Release
 Mill Spring, NC – July 11, 2019 – Mark Bluman (COL) and Cartouche claimed the win in a competitive $36,000 Horseware Ireland Welcome Stake CSI 2* at Tryon International Equestrian Center (TIEC) on Thursday morning, stopping the jump-off timers at 31.402 seconds. Abigail McArdle (USA) and Victorio 5, a 2006 Hanoverian stallion (Uccello x Graf Top) owned by Victorio Equine Group LLC, took second place on a clear jump-off performance of 32.459 seconds, while Todd Minikus (USA) and Calvalou, a 2007 Oldenburg gelding (Calvaro F.C. x Baloubet du Rouet) owned by Todd Minikus LTD, claimed third-place honors on a double-clear effort in 33.314 seconds.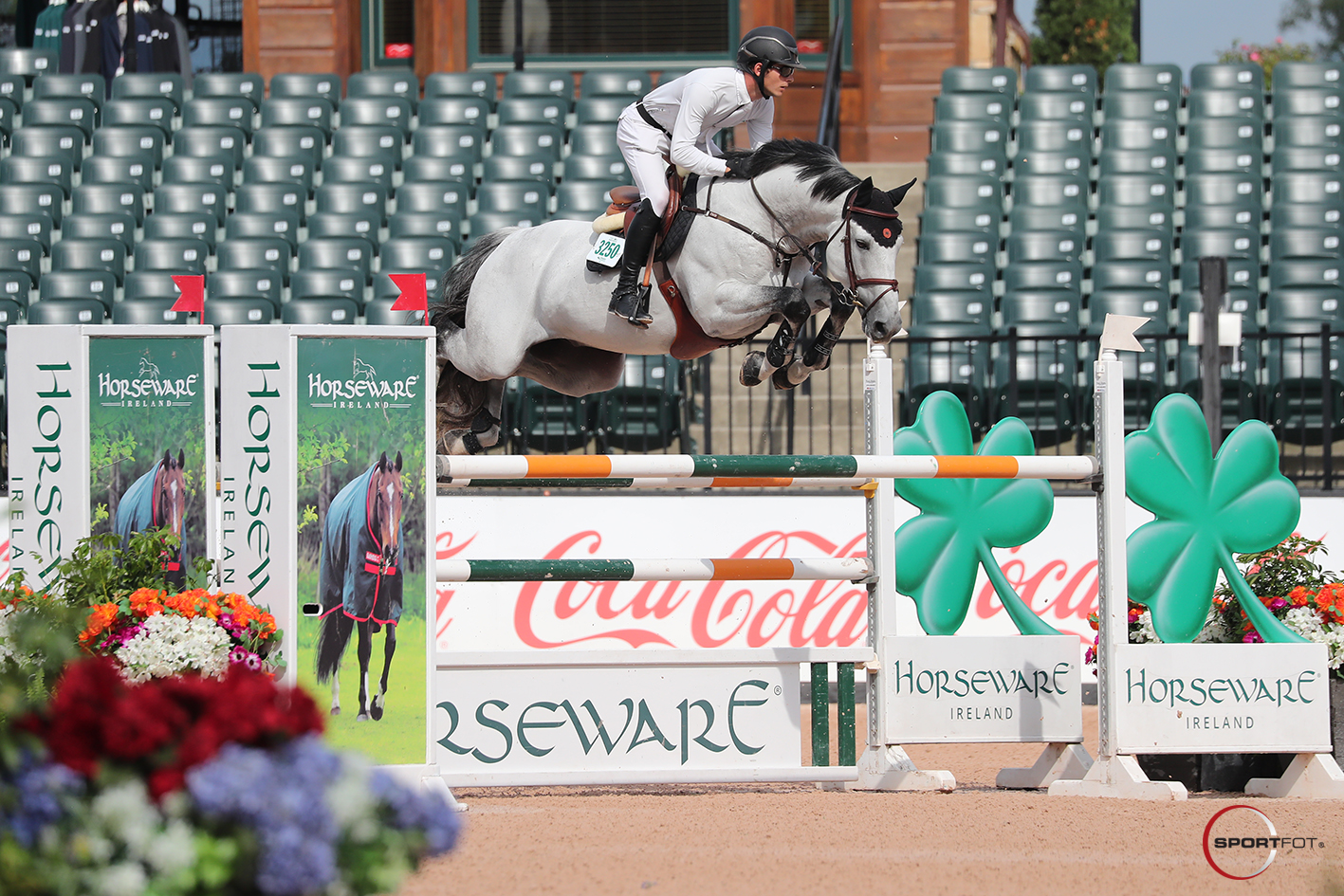 Mark Bluman and Cartouche
©Sportfot
Bernardo Costa Cabral (POR) set the track to test the 55 entries in the class with a total of 24 pairs to return and navigate the jump-off track. "The course was very friendly," Bluman continued on to explain: "This week [Tryon Summer 5] is a 2* and it is also the first day, so there are a lot of people bringing young horses along. It was a good class and honestly, it's never nice to have that many go in the jump-off, but I understand the course designer. He's trying to build up riders, trying to build up the horses so I'm very happy with the course designer. It worked out well for us today!"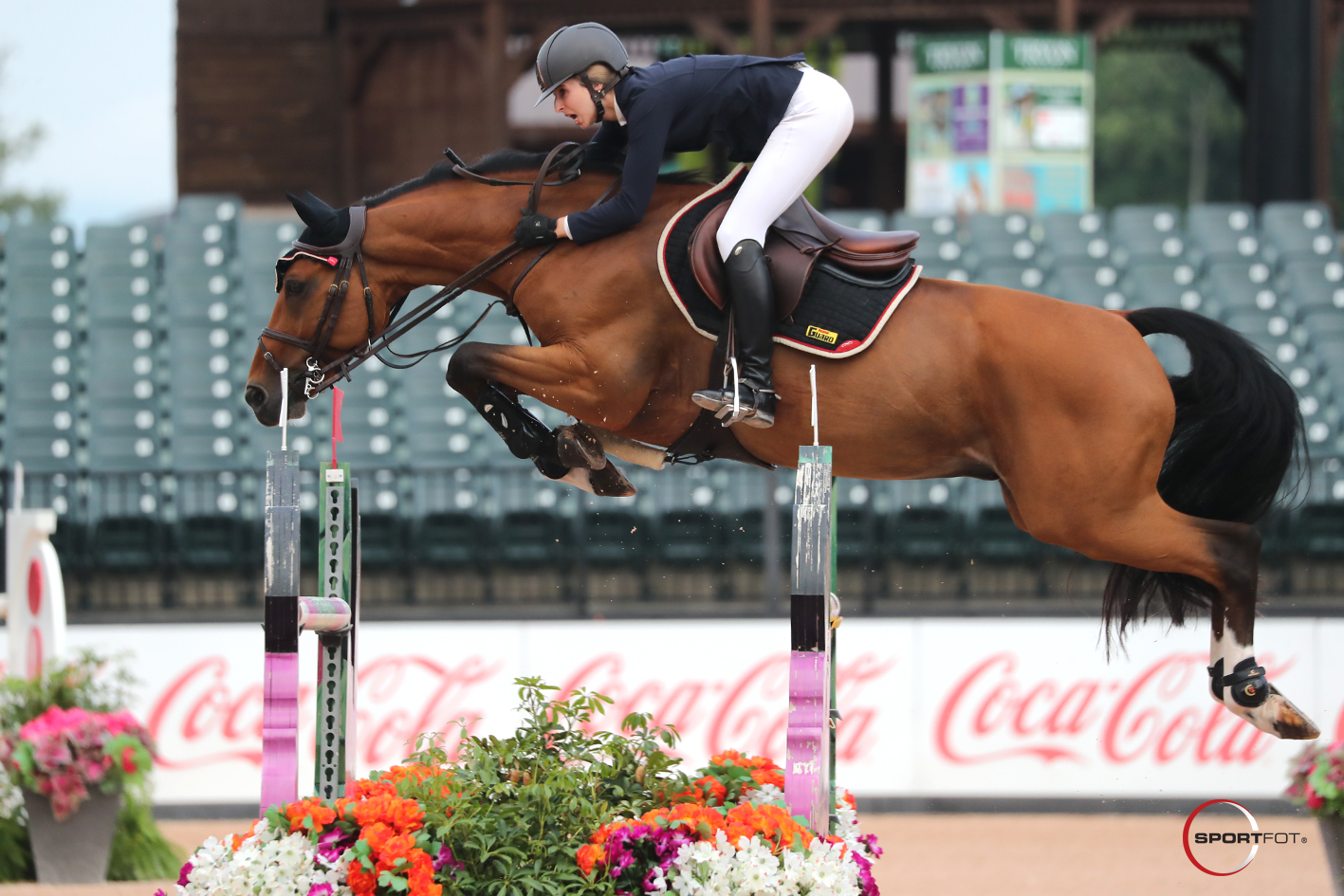 Abigail McArdle and Victorio 5
©Sportfot
Bluman revealed that the 2007 Argentine Warmblood stallion (Unknown x Unknown) is not one of his usual mounts and is owned by his cousin, Daniel Bluman, and Over The Top Stables LLC. "[Cartouche] is a horse that my cousin Daniel rides, but he's in Europe right now, so I got to take him! I'm lucky I got to ride him. He's a super fast horse and very careful. I literally can just sit there and let him do his job. I know every time I go in the ring he's going to try everything not to have any jumps down so I can go as fast as I can and it worked out today."
Todd Minikus and Calvalou
©Sportfot
Bluman continued: "I didn't pay much attention [to the other riders]," Bluman shared on his strategy heading into the jump-off. "I just tried to follow my plan. I wasn't looking at anybody and I just think I was fast from the first to the last jump. That's the best way to ride him and he loves it. It worked out very well!"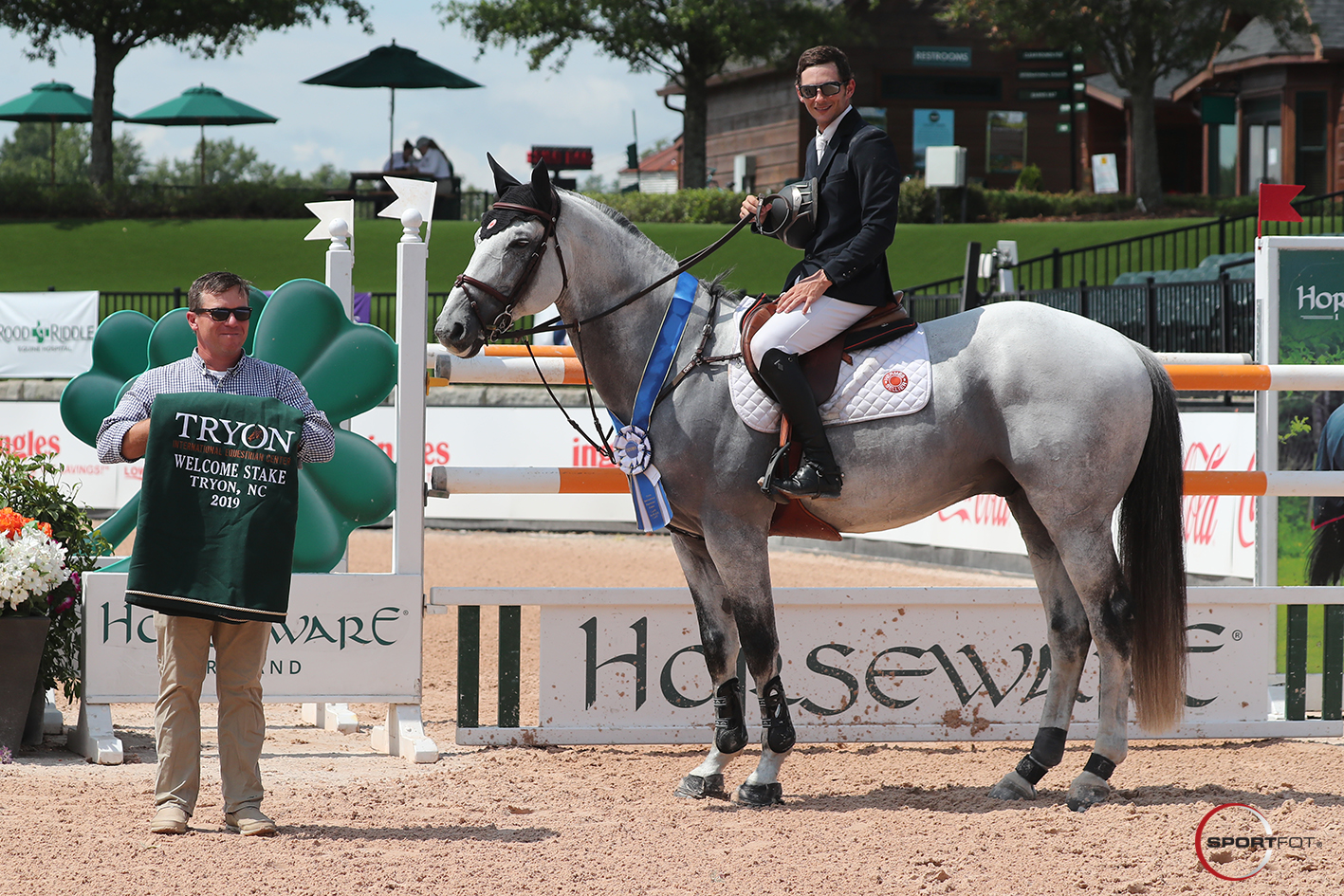 Mark Bluman and Cartouche in their presentation ceremony alongside JP Godard, Competition Manager.
©Sportfot
Bluman is a regularly-seen face at TIEC and shared how happy he is to be back at the venue: "I feel like I'm at home here. I spent three summers here before I went to Europe for three years. I just moved back [to America] this year and I am very happy to be back. I love Tryon, I love the facility and you basically don't have to leave the show grounds to do anything. [There are] good restaurants and a good place to have a drink! You have everything you need! I'm very happy to be back."
Santiago Lambre and Doloris Top $5,000 Power & Speed Stake CSI 2*
In Wednesday's $5,000 Power & Speed Stake CSI 2*, Santiago Lambre (MEX) piloted the Aurora Rangel De Alba-owned 2008 Dutch Warmblood mare (Harley VDL x Colorado D), Doloris, to take the blue ribbon on a speed phase time of 28.531 seconds. Following closely for second place with a time of 28.677 was Charlie Jayne (USA) aboard Ever Blue, a 2009 Dutch Warmblood stallion (Zirocco Blue VDL x Indorado), owned by Alex Jayne and Maura Thatcher. Rounding out the top three was Plain Bay Farm's Baloutinue, the 2010 Hanoverian gelding (Balou Du Rouet x Landor S), and Adam Prudent (USA) with another close time of 28.933 seconds.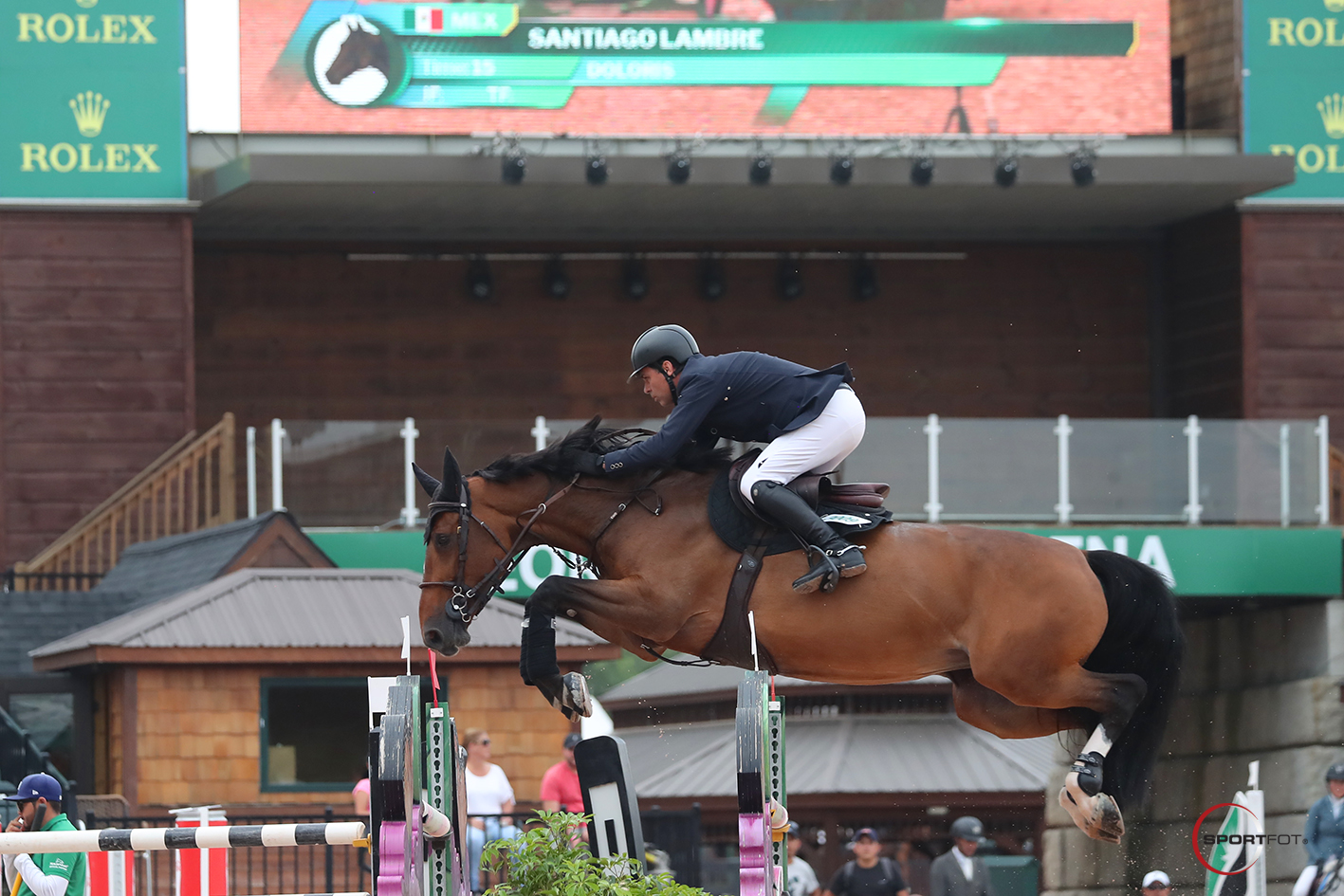 Santiago Lambre and Doloris
©Sportfot
For full results from the $36,000 Horseware Ireland Welcome Stake CSI 2*, 
click here
.
For full results from the $5,000 Power & Speed Stake CSI 2*, 
click here.
Tryon Summer 5 continues with the USHJA Zone 3 & 4 Jumper and Platinum Championships Friday through Sunday, as well as the highlight $72,000 Nutrena® Grand Prix CSI 2* Saturday in Tryon Stadium at 8pm. To learn more about the Tryon Summer Series, visit www.Tryon.com. 
Photo credit ©Sportfot. These photos may only be used once in relation to this press release with proper credit.