2020 Sees Record Entries
Already shaping up to be the largest installment of the Young Horse Show Finals at Tryon International Equestrian Center (TIEC), more than 150 young sport horses will converge at the venue November 5-8, 2020 for competition under saddle, in-hand and over fences both at liberty and on course. The finals will showcase top up-and-coming young sport horses in a safe and educational and safe environment. While spectators are not permitted to attend per USEF requirements for equine competition, Tryon Resort will be sharing press and social media updates all week long, and we caught up with participants and supporters across all disciplines represented for an inside look at this special competition. Read below to browse candid shots from 2019 and gain competitor, breeder and sponsor perspectives on this exciting event!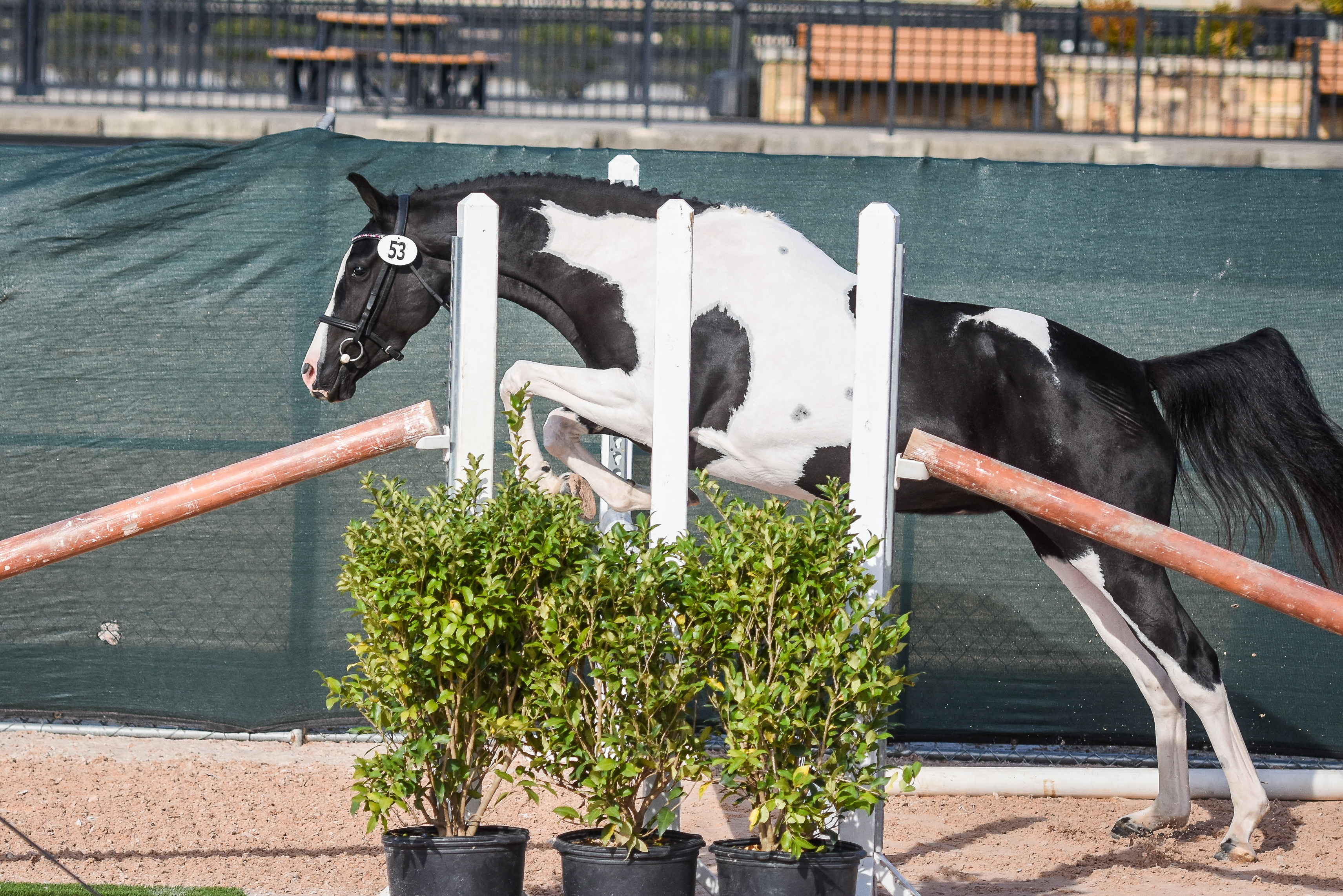 David O'Brien from Spy Coast Farm
We brought them up here for a week to jump some of the .80m and .90m classes and get some time in the ring. We haven't done as much this year because of COVID, but we have a lot of rings at the farm, so my guys there have been jumping them and schooling in different rings to get them up to speed.
I think I have probably five or six who will do the four-year-olds under saddle and jumping, and then I have another five who will do the three-year-olds at liberty and in the jump shoot. 
It helps them progress quicker. Next year when they're a year older, they've already been here and experienced a show environment. It helps a lot. At Tryon, you have the bridle path, so we try to ride the younger ones around when we're here. Our three-year-olds are started under tack, so we walk them around all over the place. 
We've pretty much stayed the same this year. I have a good group of riders at the farm, and two guys there have helped the riders train and ride them themselves. Ciaran Thompson started the three-year-olds, and Adrian Griffin has been doing the four-year-olds all summer with our interns. They've been putting the four-year-olds through gymnastics and working on simple stuff to try to bring them up, get them nice and steady, and just learn.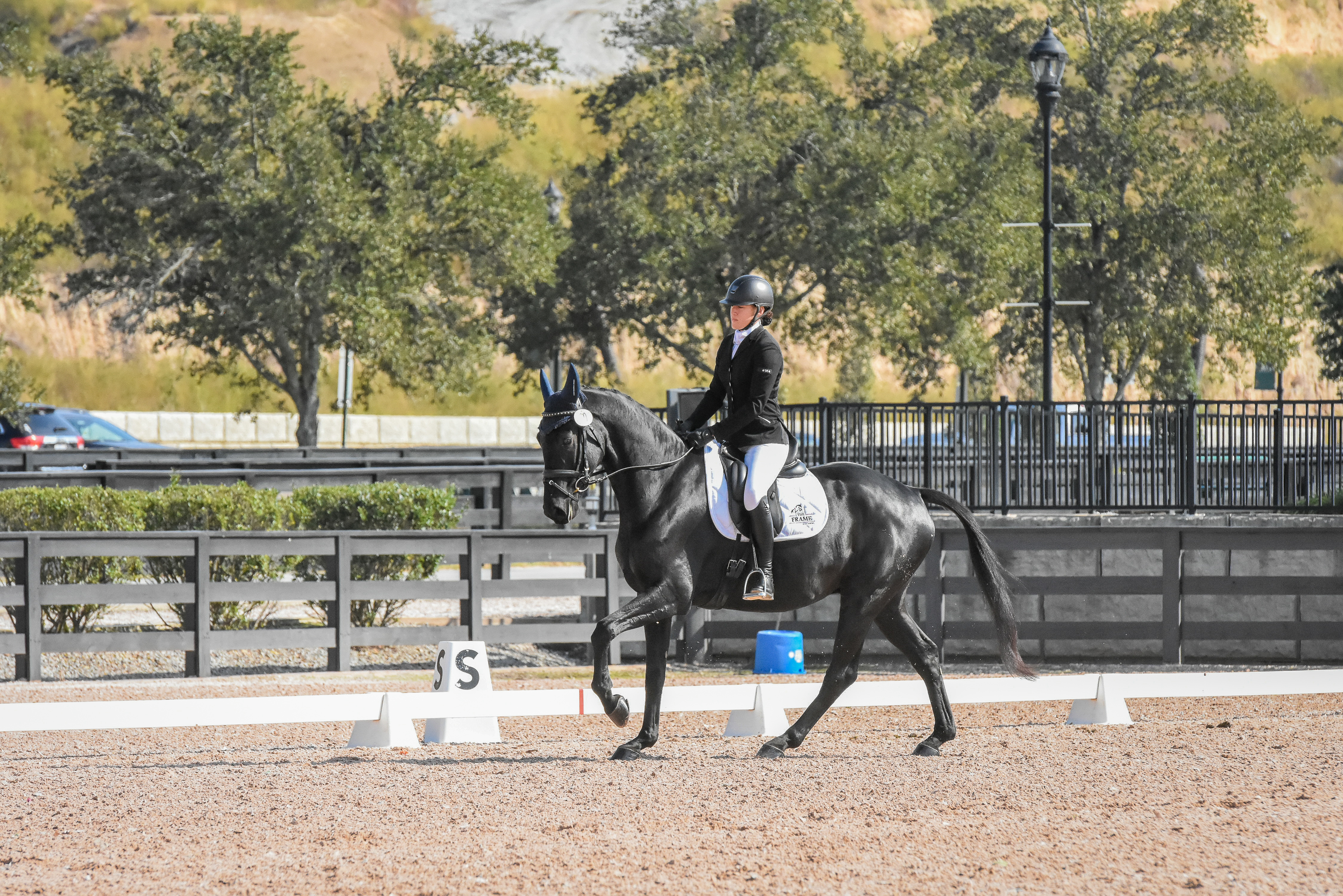 Kimmy Risser from Hickory Manor, KY
We are bringing nine horses ranging from yearlings to four-year-olds. Our young ones that aren't under saddle yet typically live outside, so right now they're coming in every day and getting used to being in a stall, getting groomed, having their manes done, and being worked with every day. We have a couple of three-year-olds that have been under saddle now for sixty days. We have a four-year-old that's been showing some, so for her, it's pretty standard. Every age requires its own thing, and right now the young ones are just getting into the horse show lifestyle so they're comfortable.
This is going to be my ninth year. My first year I just watched, and every year since then I've had a horse competing. I think it's so beneficial because they need to learn early on what their life is going to be like. I don't think it's fair for them to have to wait until they're three years old to figure this out. For us to have a platform that is educational, inviting, and understanding of young horses is invaluable. It's almost the only type of show we do with our young horses because it's such a good program for them.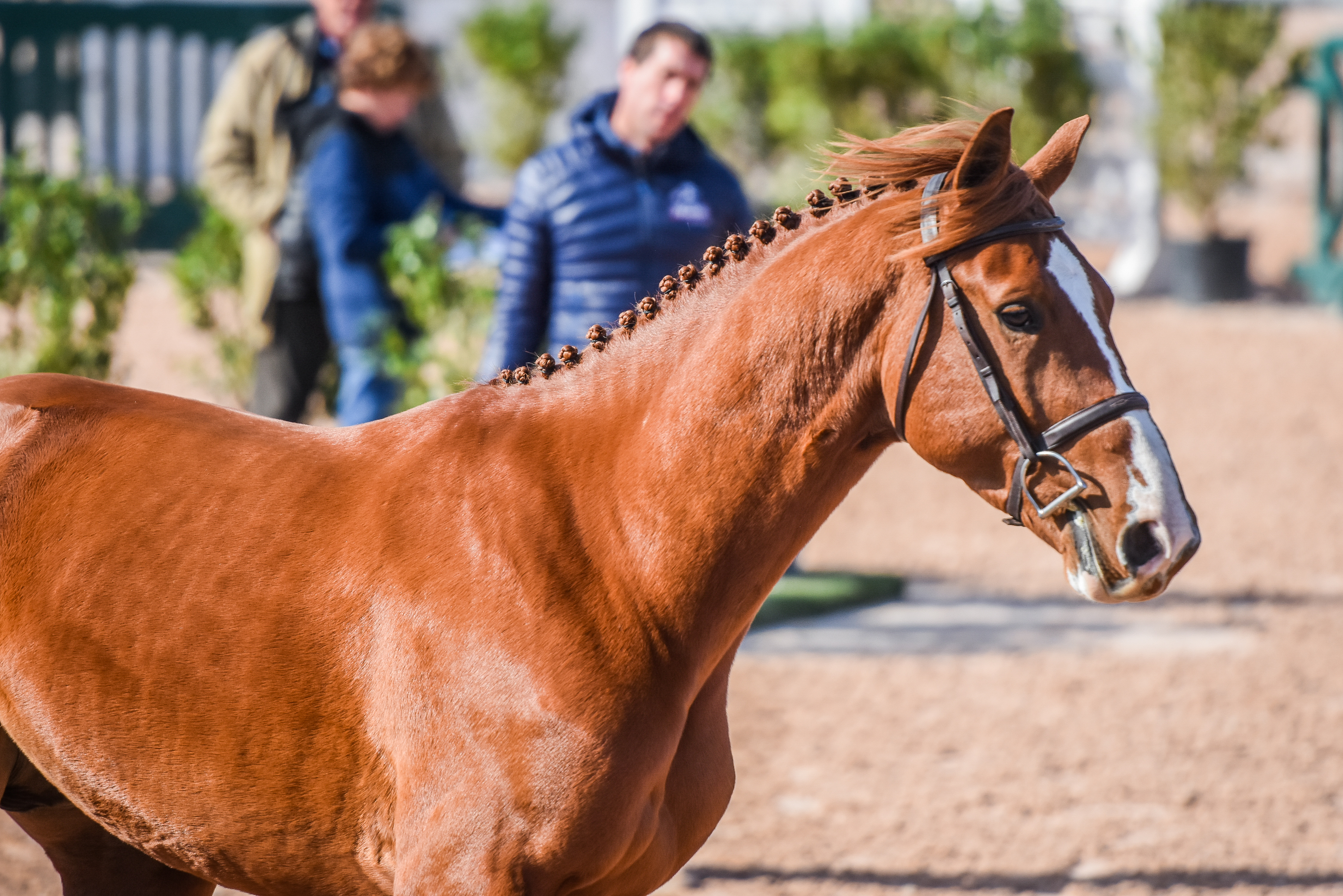 Klaus Schengber from High Point Hanoverians, MD
I'm bringing a three-year-old mare. I think she's probably leading the three-year-old under saddle group now. I'm definitely bringing her, and might be bringing a five-year-old that I'm hoping to qualify with there.
The good thing is that it's a low-pressure show. If the horse needs more time getting to the ring or whatever it may be, they help you and make it a really good experience for horses and riders. The focus should be on a positive experience, not winning. Plus, the facility is amazing!
Jim Welsh for Cold Spring Run, KY
I've been involved with the young horse show since its inception. I love the format, the way that they do things. It's easy for the young horses, and inviting for them. It's a great experience for them – for many of these horses it's the first time they've been off the farms they're coming from. For most of mine, that's the first place they go as yearlings and weanlings. Jean Yves and Lisa have put together a great team of people who know what works for the young horses. It's such a great facility, it's easy to get to, the rings are big, and the jump chute is set up well. I just love it there.
I'm a small breeder – I breed three to five mares a year, so I usually bring two or three. For a guy like me, that's perfect. I'm based in Lexington, KY. I own Elite Horse Transport so we end up at TIEC often.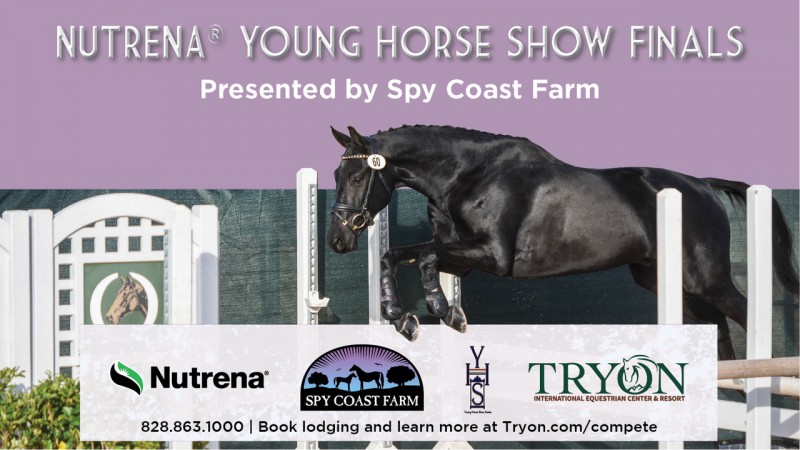 We loved catching up with some of our competitors, and can't wait to see them and their string of up-and-coming stars at TIEC soon!
Competitors: click here to learn more
Since TIEC is closed to spectators, join our volunteer team to experience the action live! Click here to learn more.