The inaugural American Hobby Horse Series at Tryon Resort delighted children and adults alike! Originating in Finland and going viral on social media and mainstream media outlets this past year, competitive hobby horsing made its U.S. debut at Tryon International Equestrian Center this July.  We were so excited to welcome kids to participate in this fun new activity that was free and open to some of our youngest horse lovers and Grand Prix fans!
Our Fall Turf Series will continue on Saturday, October 14th, with the Championships held on Sunday, October 22nd on the Grass Complex.
To sign up for the American Hobby Horse Fall Turf Series, Click Here!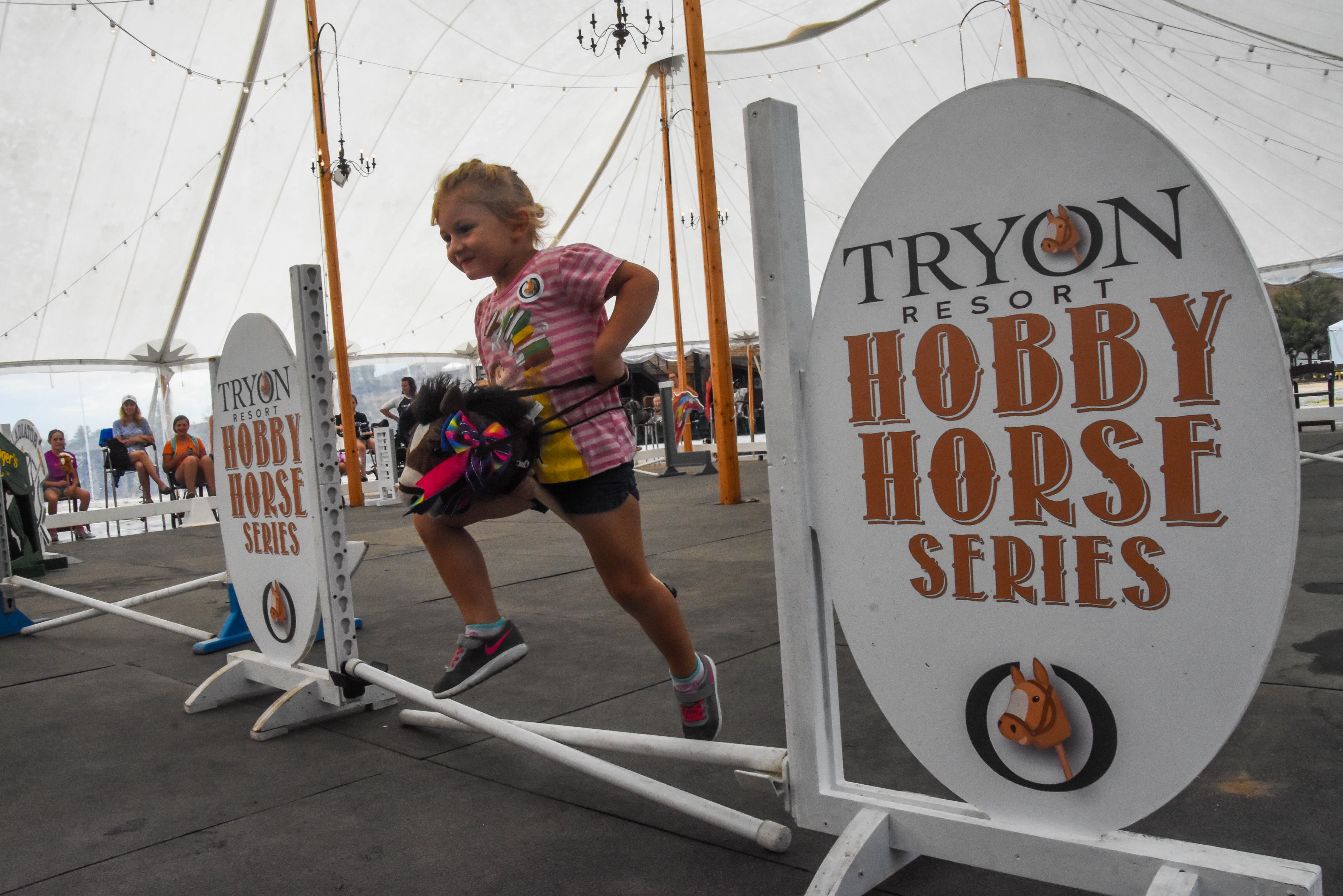 Want to see what everyone was talking about? Catch up below with some highlights from the last four weeks!
What we saw…
1. The BEST Outfits
The kids came dressed in some of the cutest outfits we've seen all season at TIEC. Some even took home the coveted "Best Turned Out Rider" award. We saw everything from original rider gear to magical unicorns and cowboys.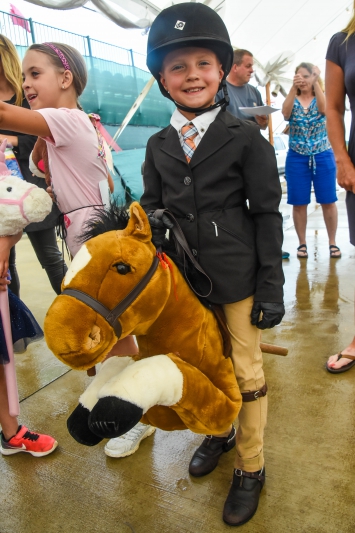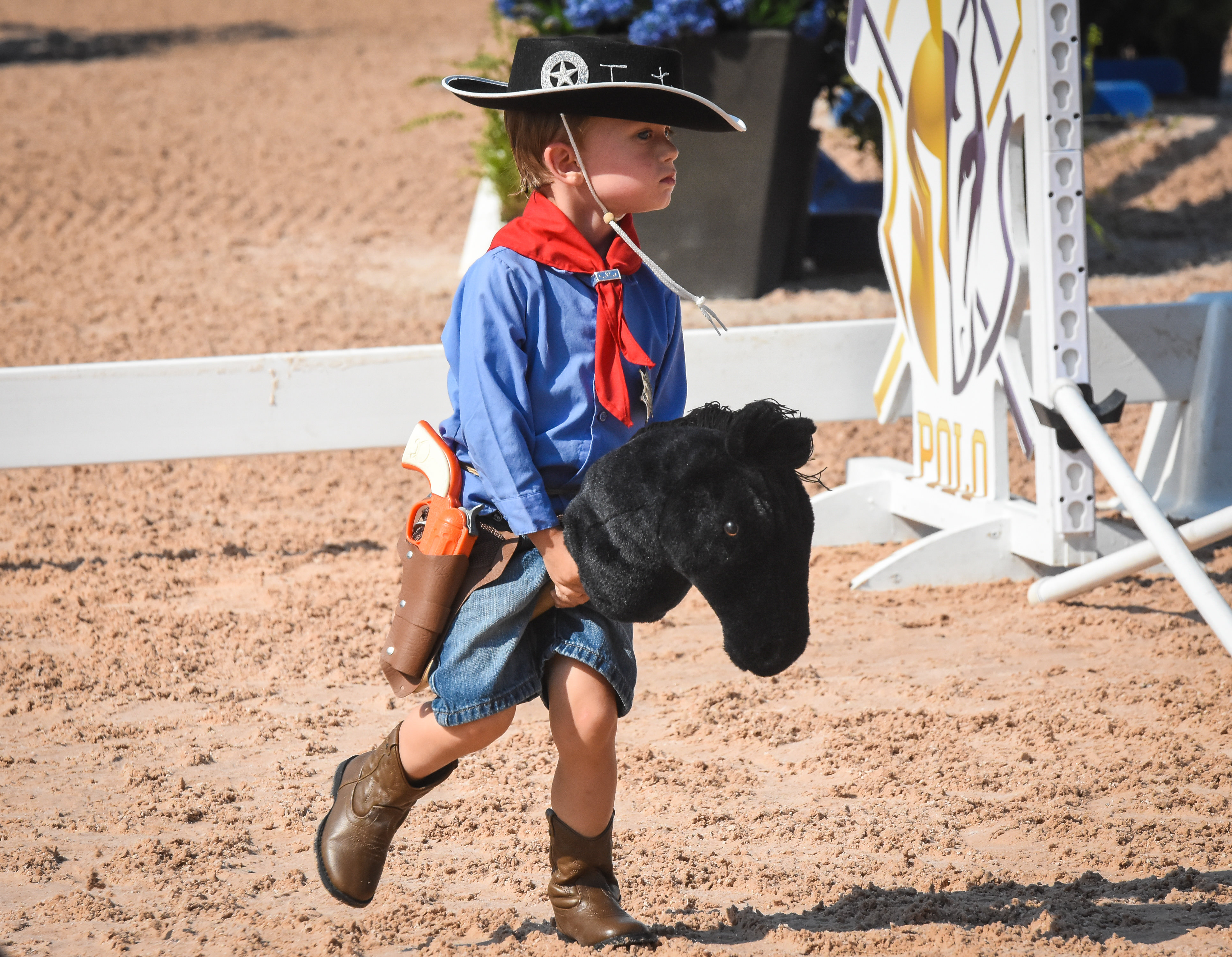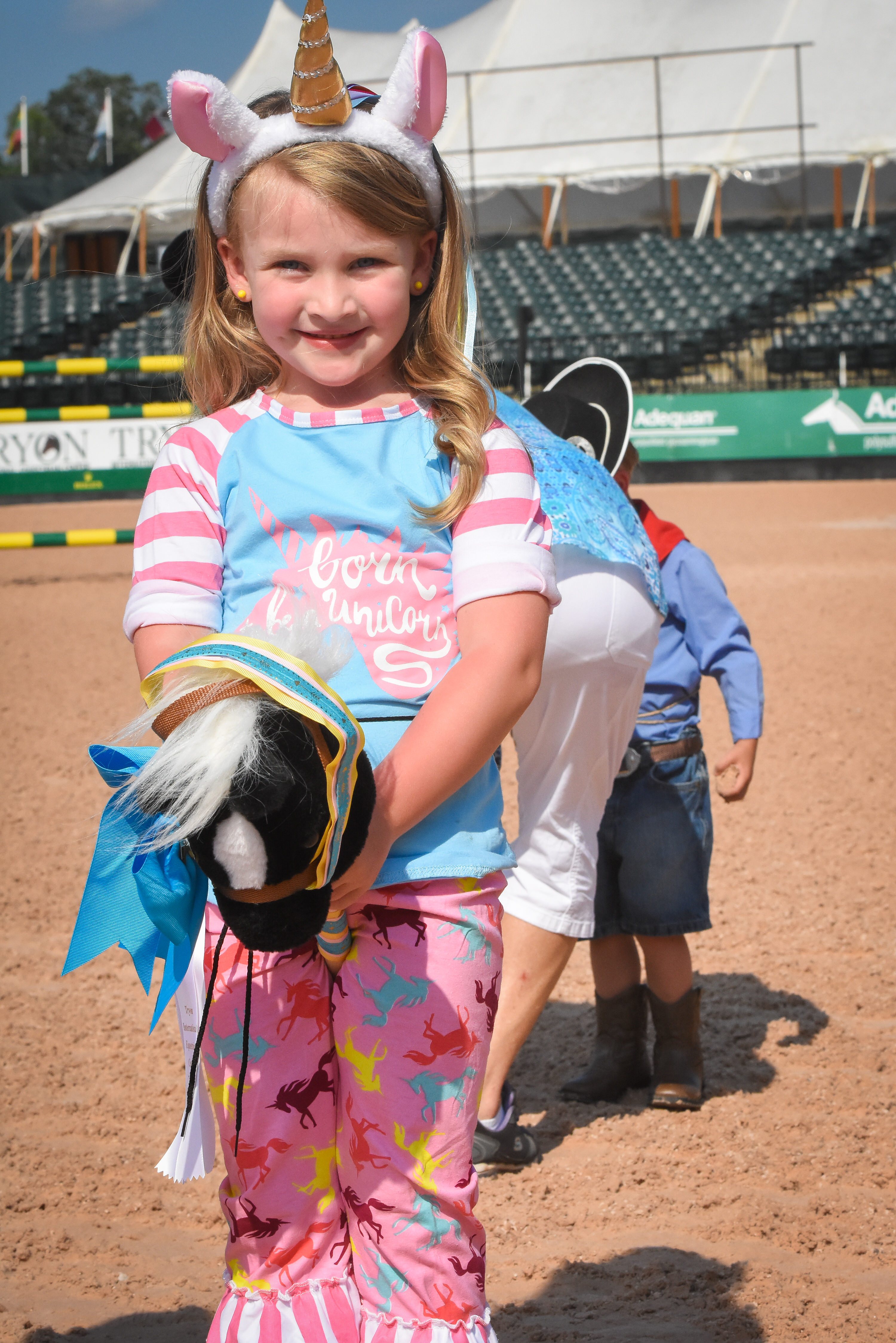 2. A Variety of Hobby Horses
There was a great variety of hobby horses seen at the competitions. We saw homemade horses, Breyer horses, unicorns, and one very official FEI horse! Each week one lucky competitor was presented with the "Best Hobby Horse" award!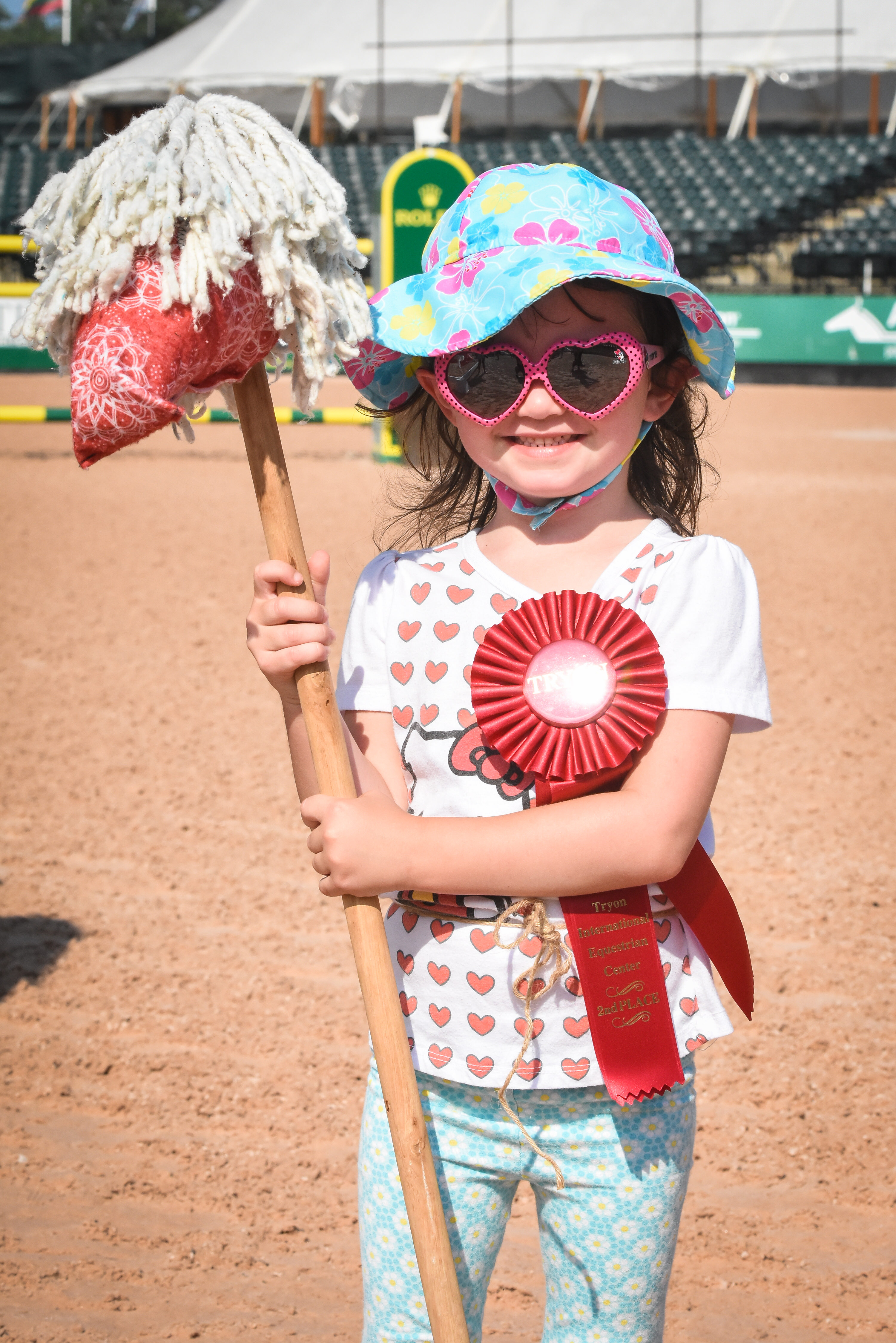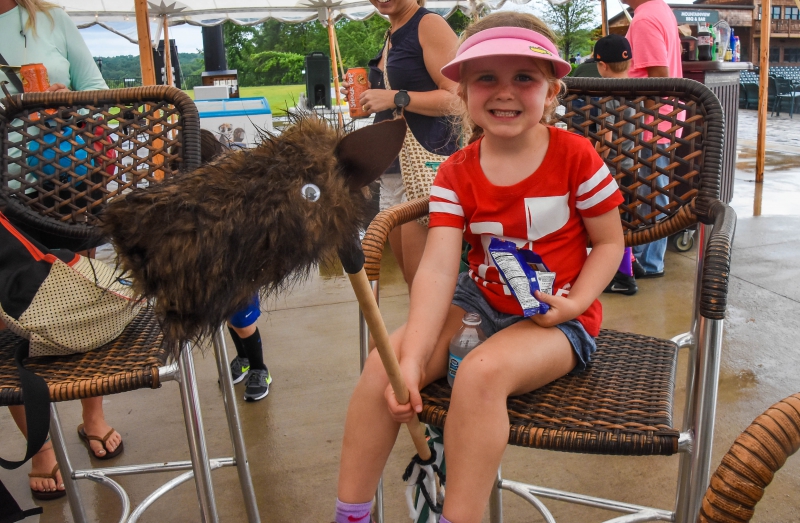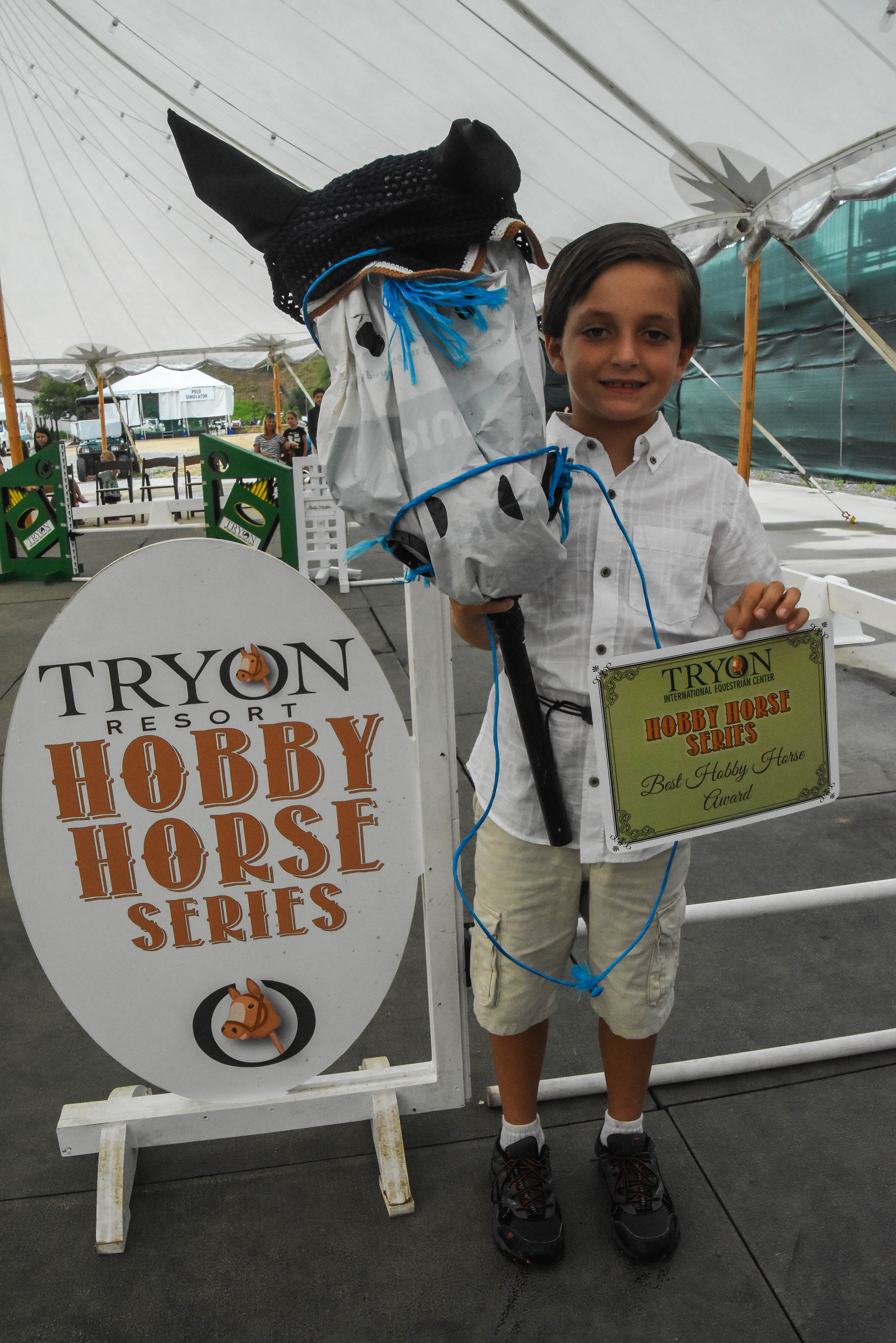 3. SUPER Athletic Kids
We knew the competition would be a good workout but these kids can really jump! Not only were we impressed by the height they could jump, but also their style around the course. (And of course they made the cutest faces over the jumps!)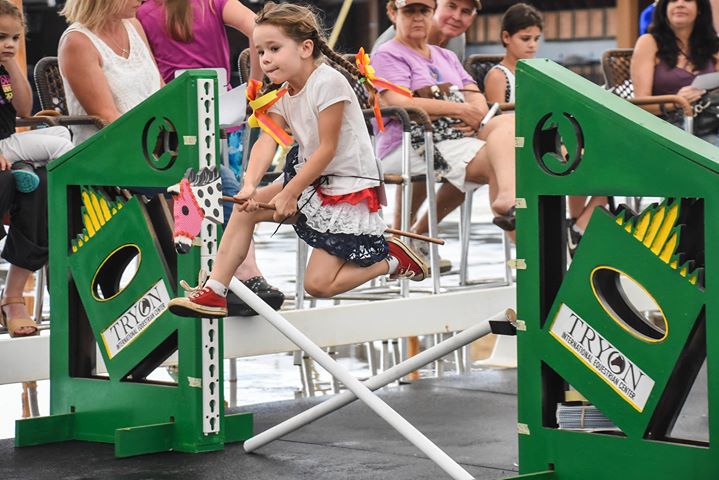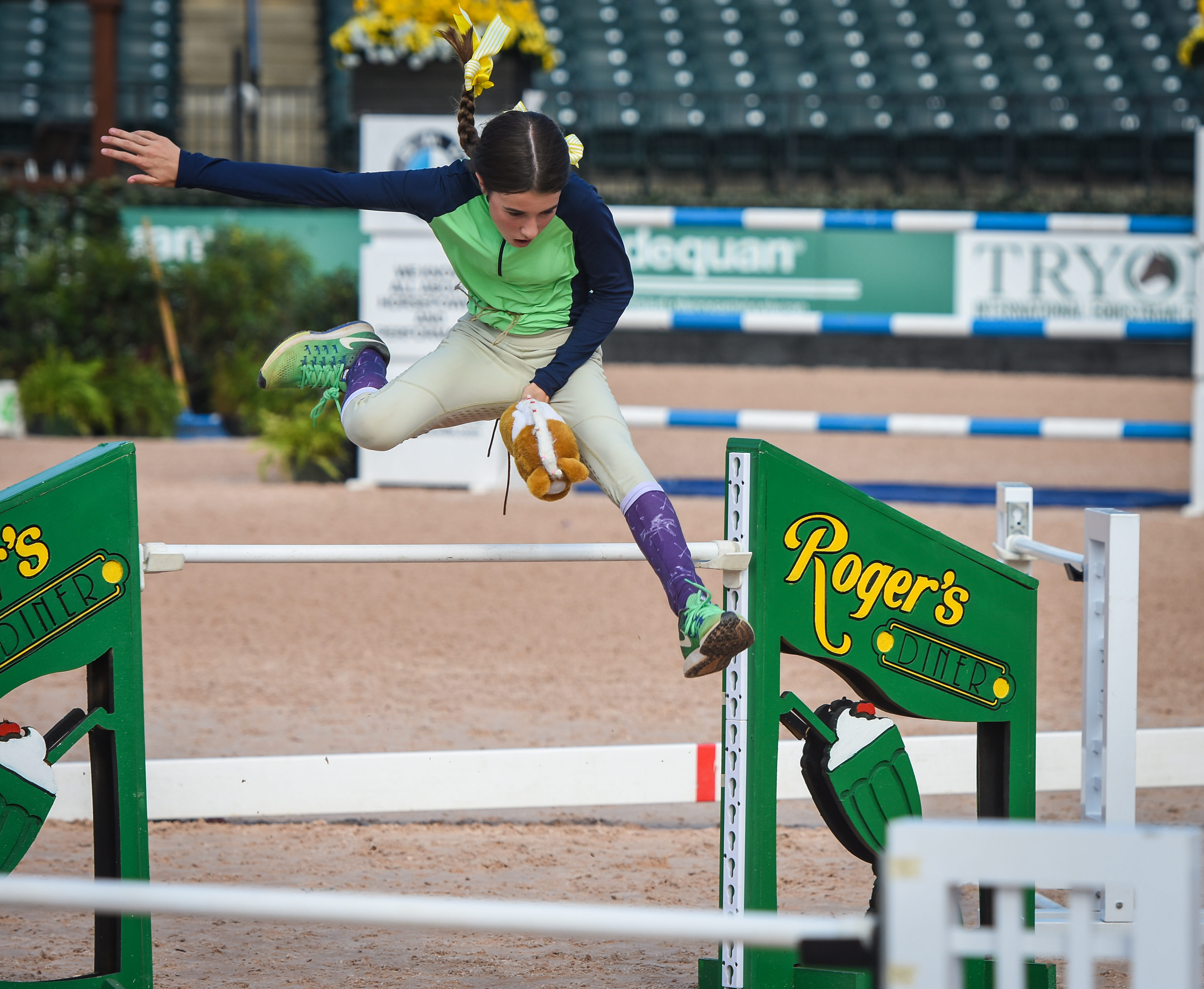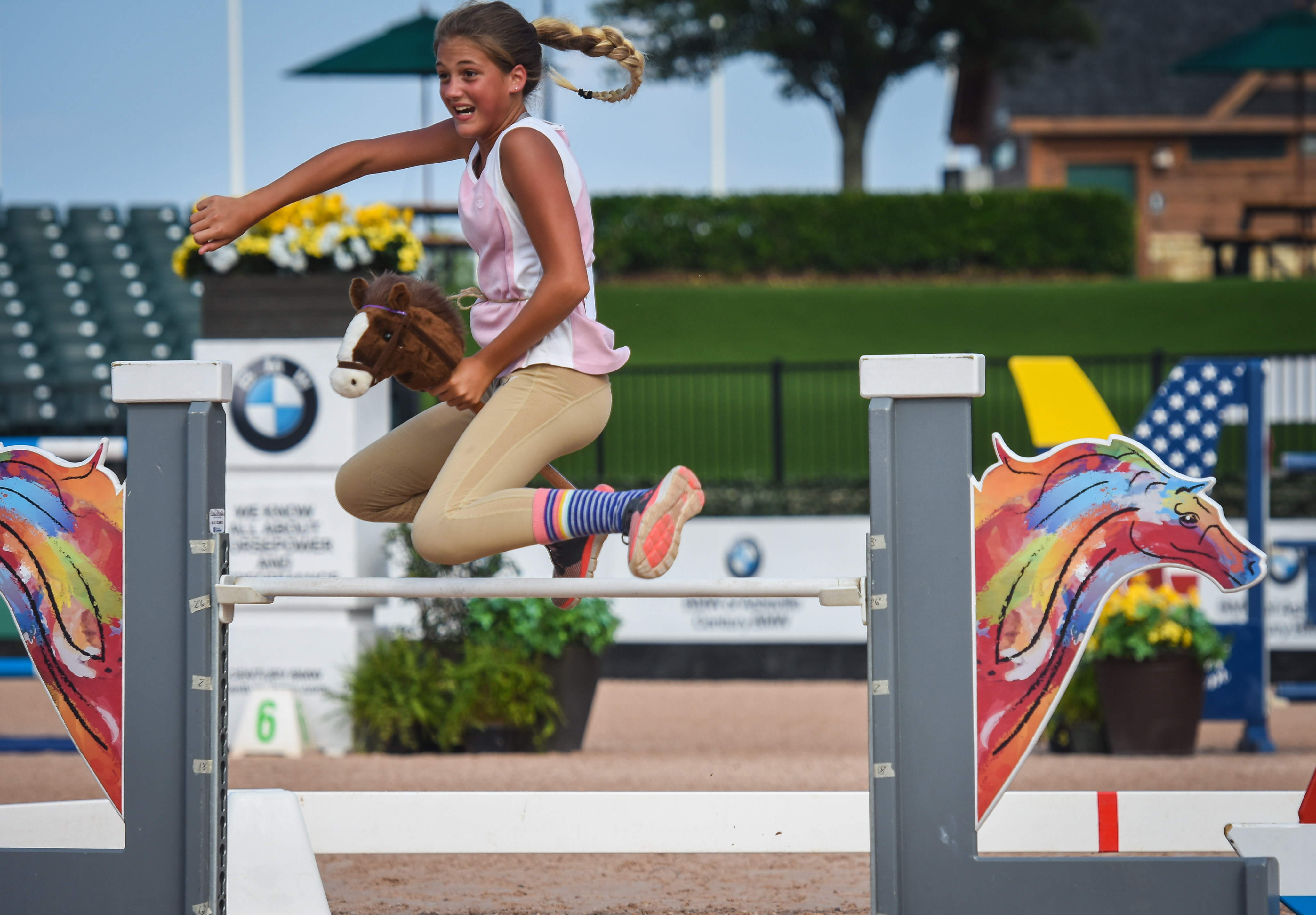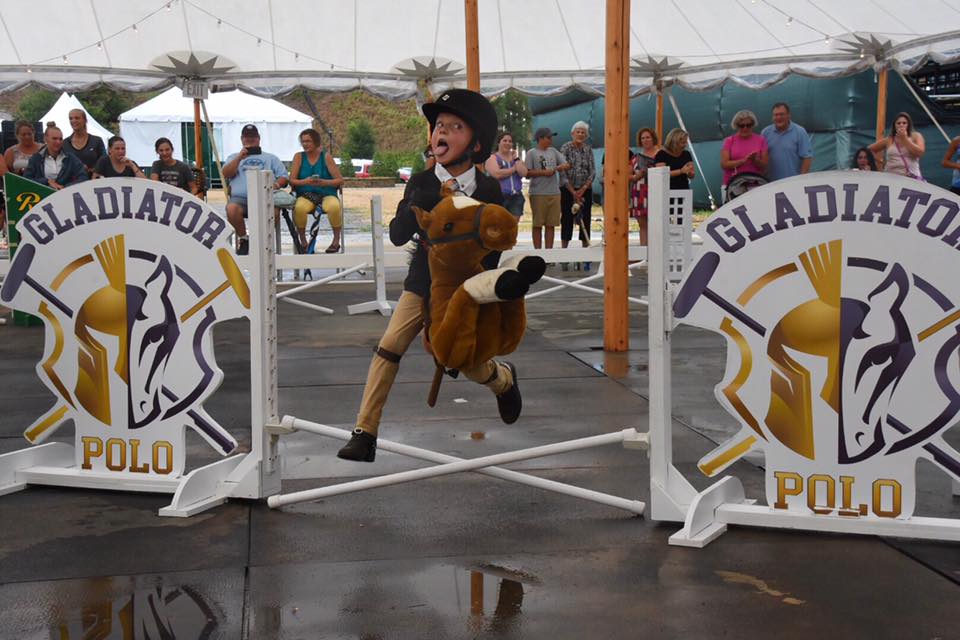 4. Teamwork, Coaching, and LOTS of Cheering!
Although it was an "individual" competition, the kids worked together to learn courses and plan strategy. We saw parents help coach and everyone would cheer for each competitor. Some new friends were even made over the four weeks of the series!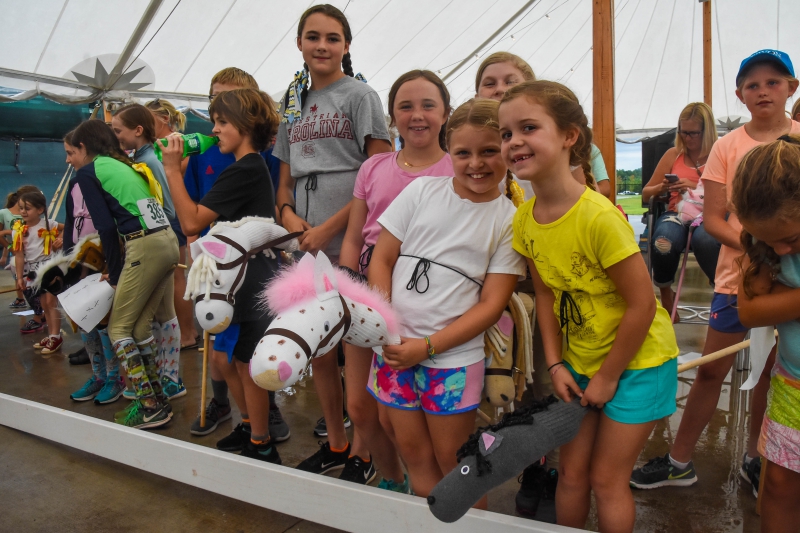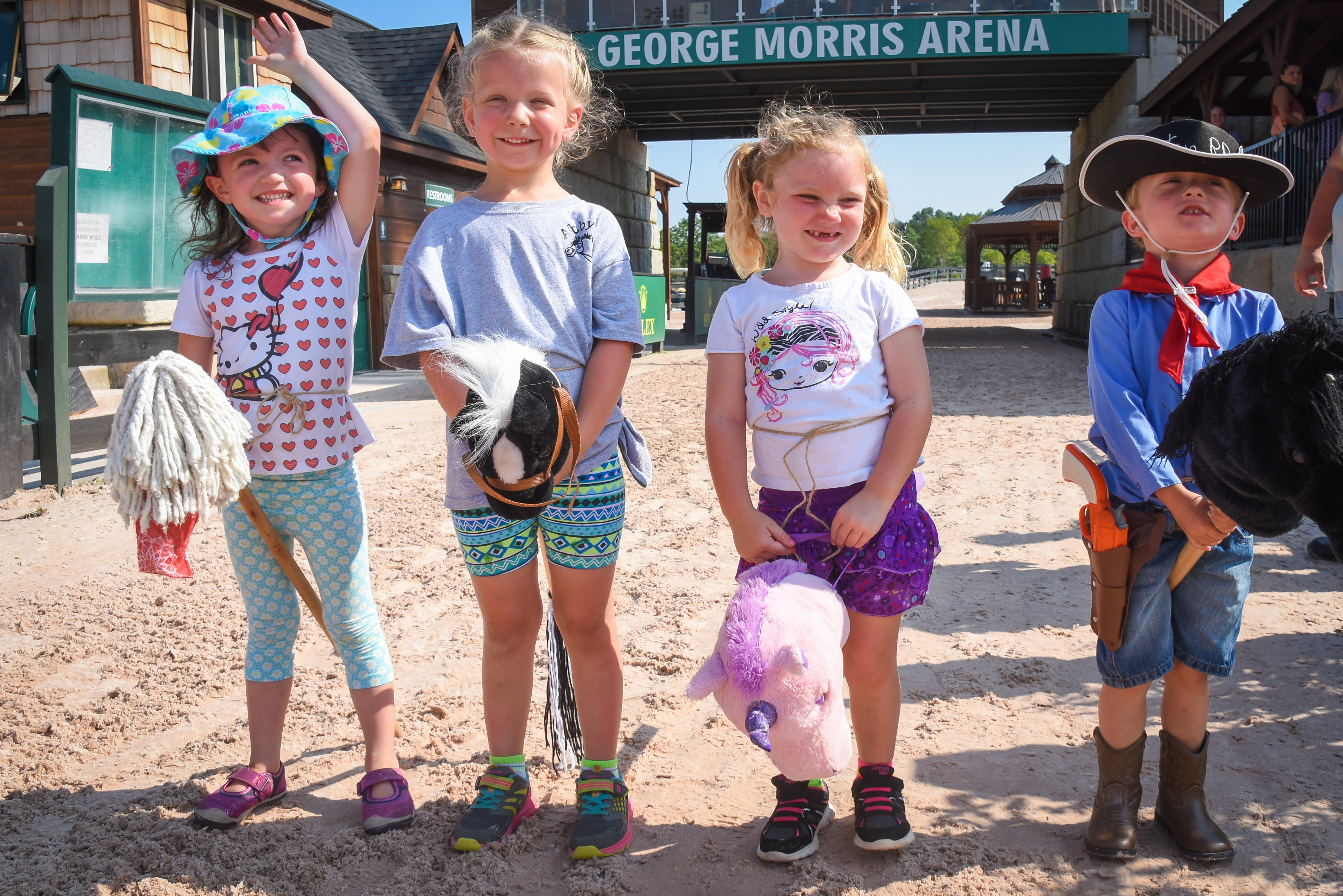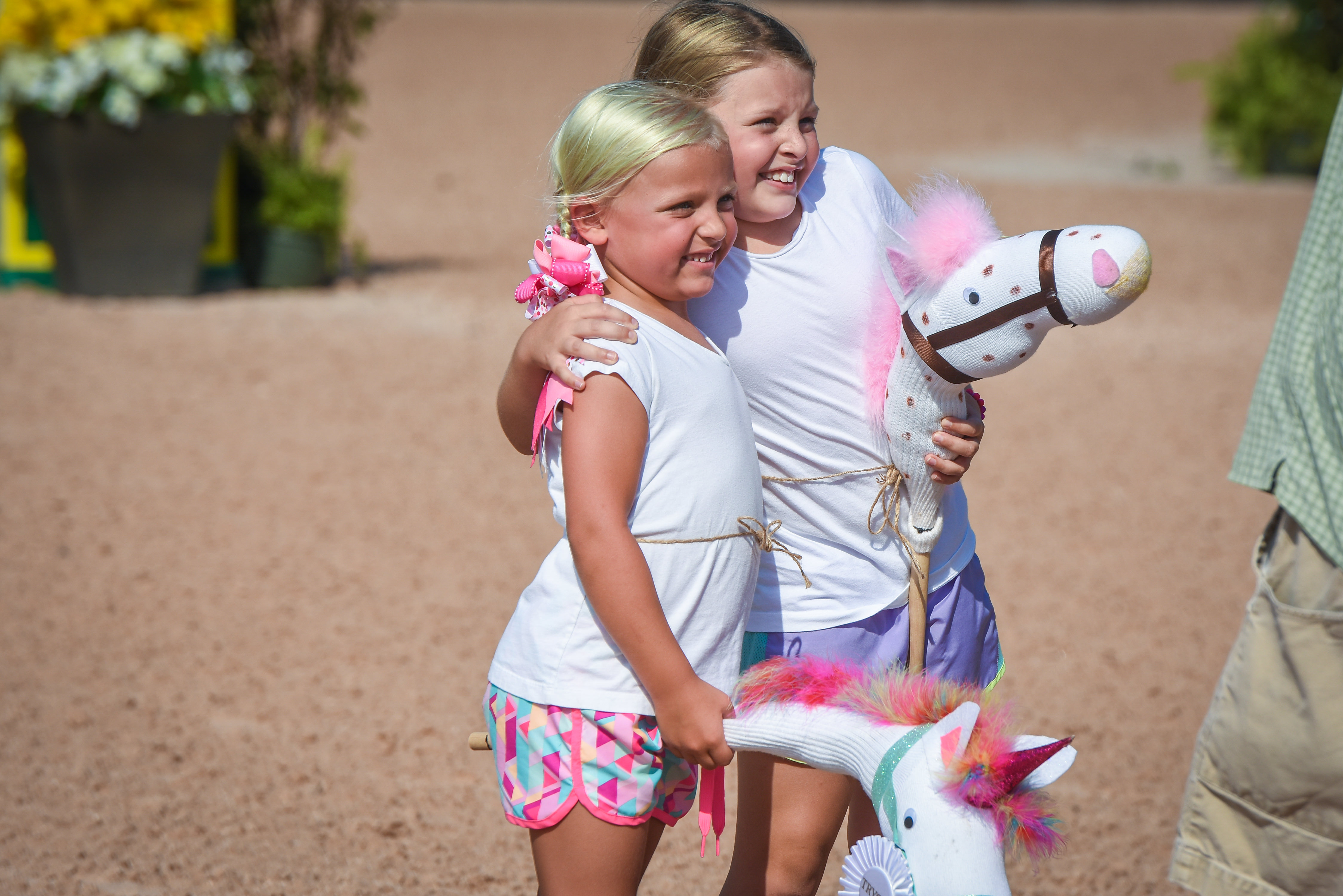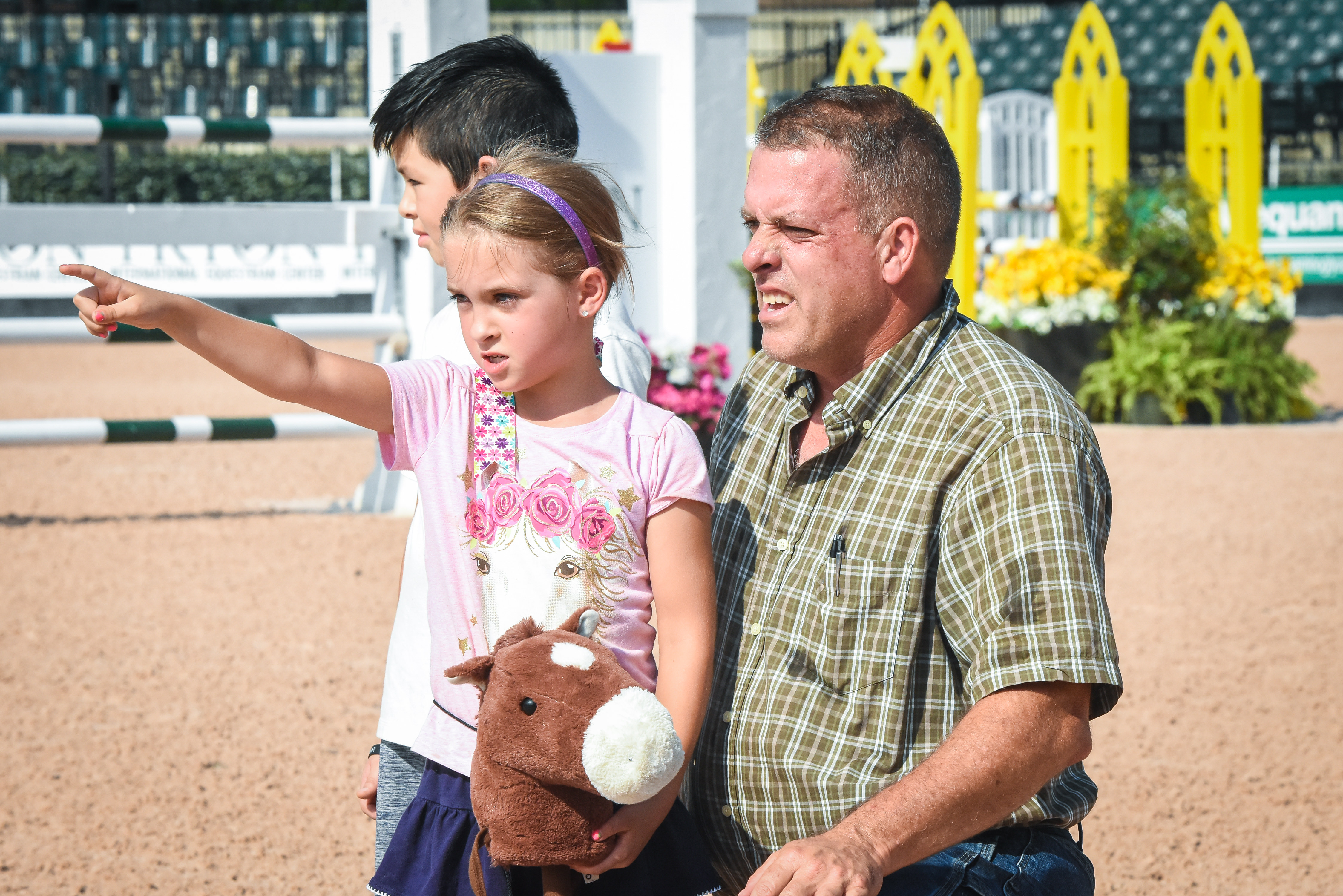 American Hobby Horse will be returning to TIEC in October for the Fall Turf Tour Series! Keep practicing your jumps and decorating your hobby horses! We'll see you again soon.
Congratulations to all of our series champions!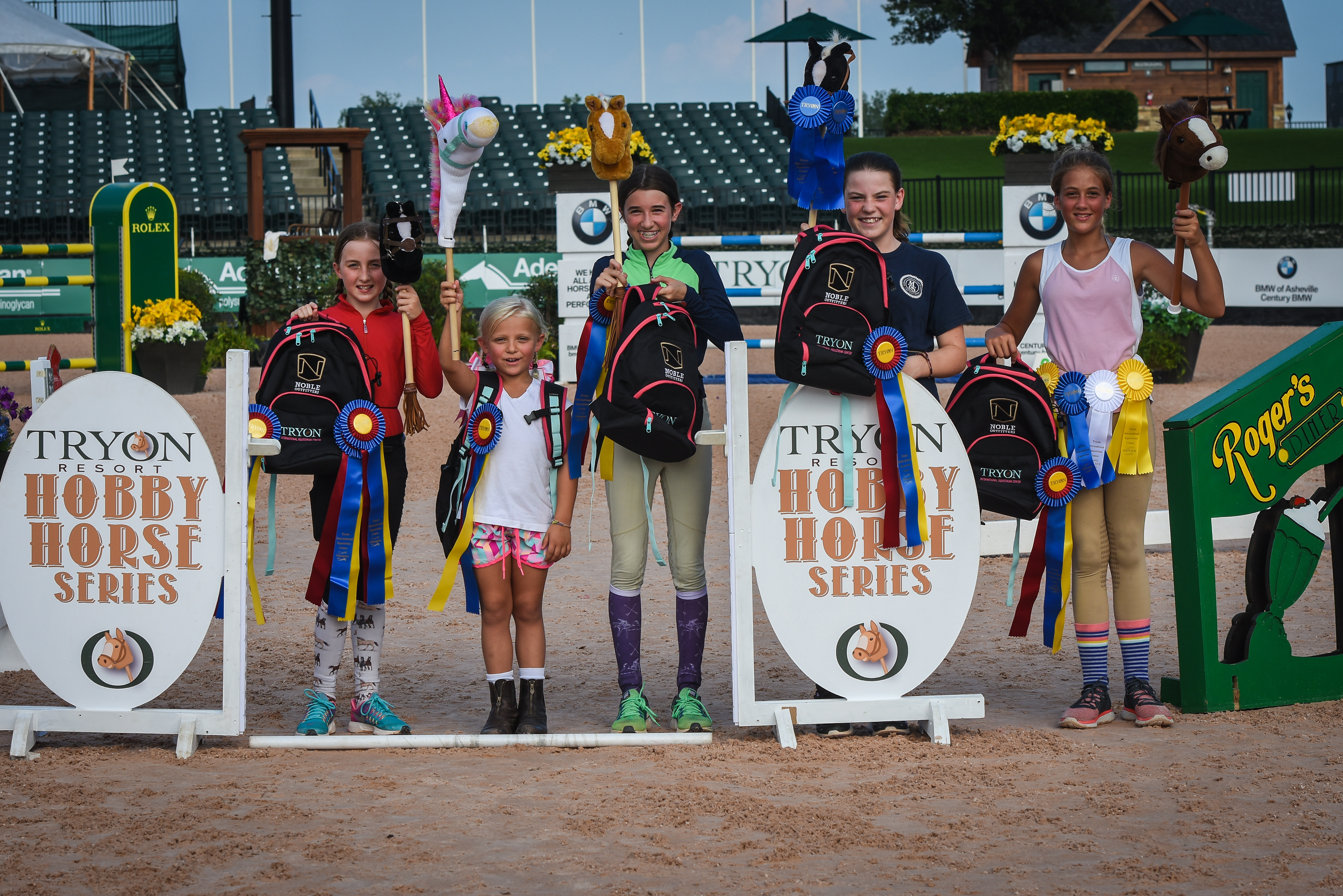 To view a photo gallery from the championship, click here.
To sign up for Hobby Horse, click here!