Say hello to this week's Rider Spotlight, Hunter Kay! We caught up with Hunter during Tryon Spring 6 TR&HC Charity Horse Show. Coming from a family of riders, Hunter has grown up in the sport and made quite the name for himself in the Hunter ring. Continue reading to learn about his story, his advice to others, get to know his horses, and more!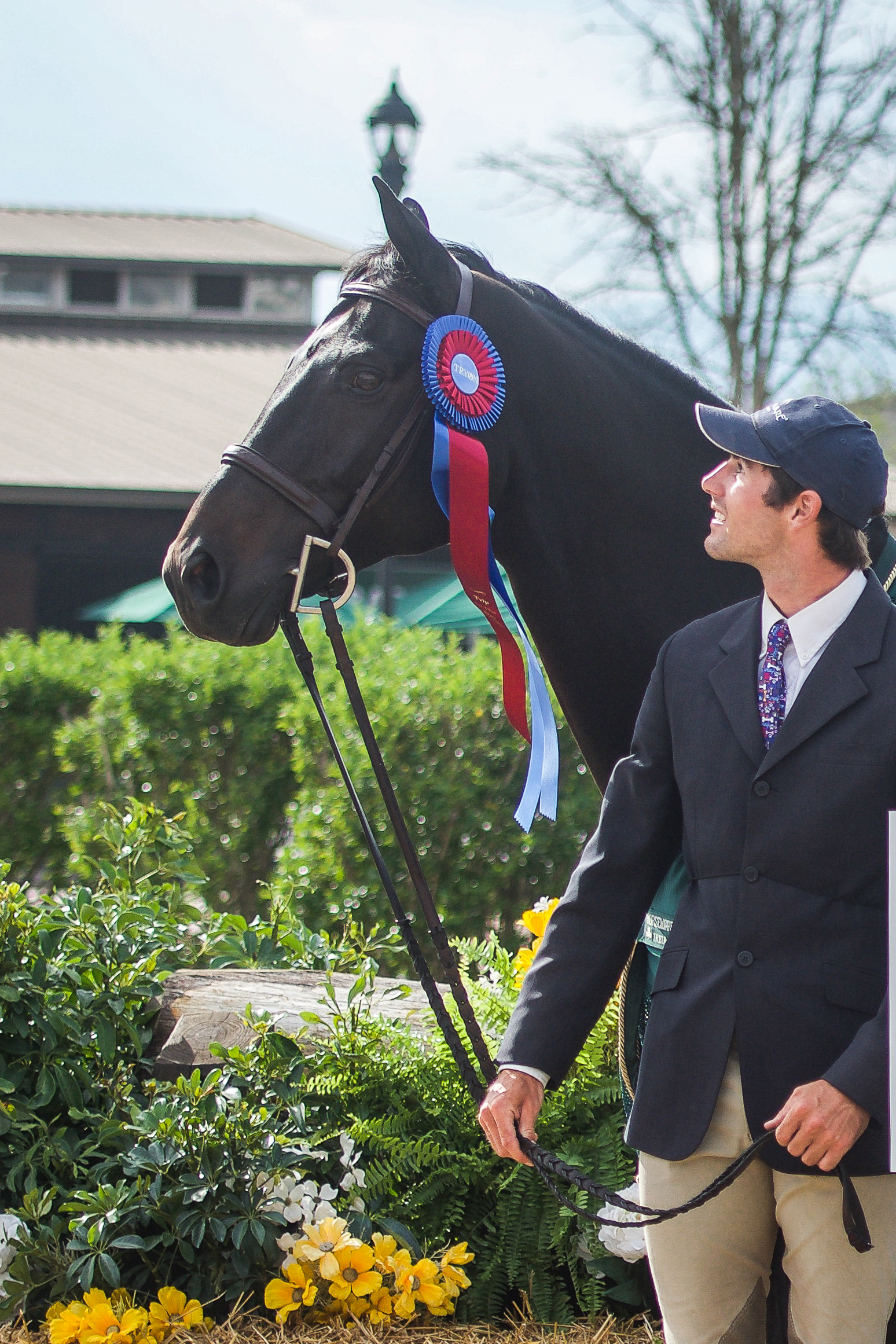 How did you get into the sport?
My grandparents had a barn and when I was three years old, and I got a pony for Christmas. Since then, I've grown up always having ponies and horses. My whole family rides, so that has definitely had a big impact on me. After going to school I decided I wanted to make this a profession. 
Tell us about your horses!
I have several that I'm showing this week. Anything from Green 3'9", the 3' divisions, and a 3'3" Performance horse, so it's all over the board. The 3'9" horse [Alright] was champion at Devon last week. He is here this week for his owner to show him and I got him ready for her. The one I had the high score on [Hobcaw Creek], I've shown for several years. He's a quirky guy, but he was really comfortable and relaxed today, which was really exciting! He has really matured over the last several years, especially at this venue. It's great to see the hard work pay off.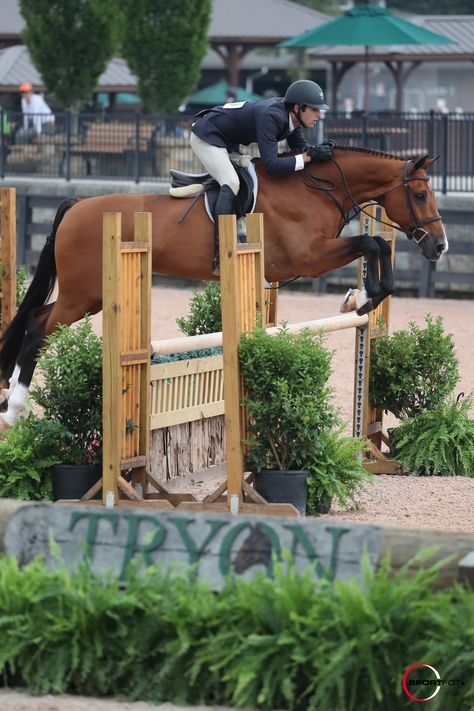 Has a particular horse made an impact on you over the years?
I'd say they all really make such a different impact. I'm showing some now that I showed in the adults. Going from amateur to professional and getting to show them in different divisions has definitely been a fun thing to do. I've also started several young horses around four and five [years old] that have come up through all the Pre-Green ranks and up into the first years, second years, and the High Performance division. Getting to go through the different steps with them is really fun!
Being based in North Carolina, how do you think TIEC has impacted the sport in this area?
I think it's really put North Carolina on the map for horses. There are no other show grounds like it in the area. It attracts people from all over, and you can come here for several weeks. I love to come here because once you're on the show grounds, you don't need to leave because you have all the restaurants and the hotels in one place. They do a great job!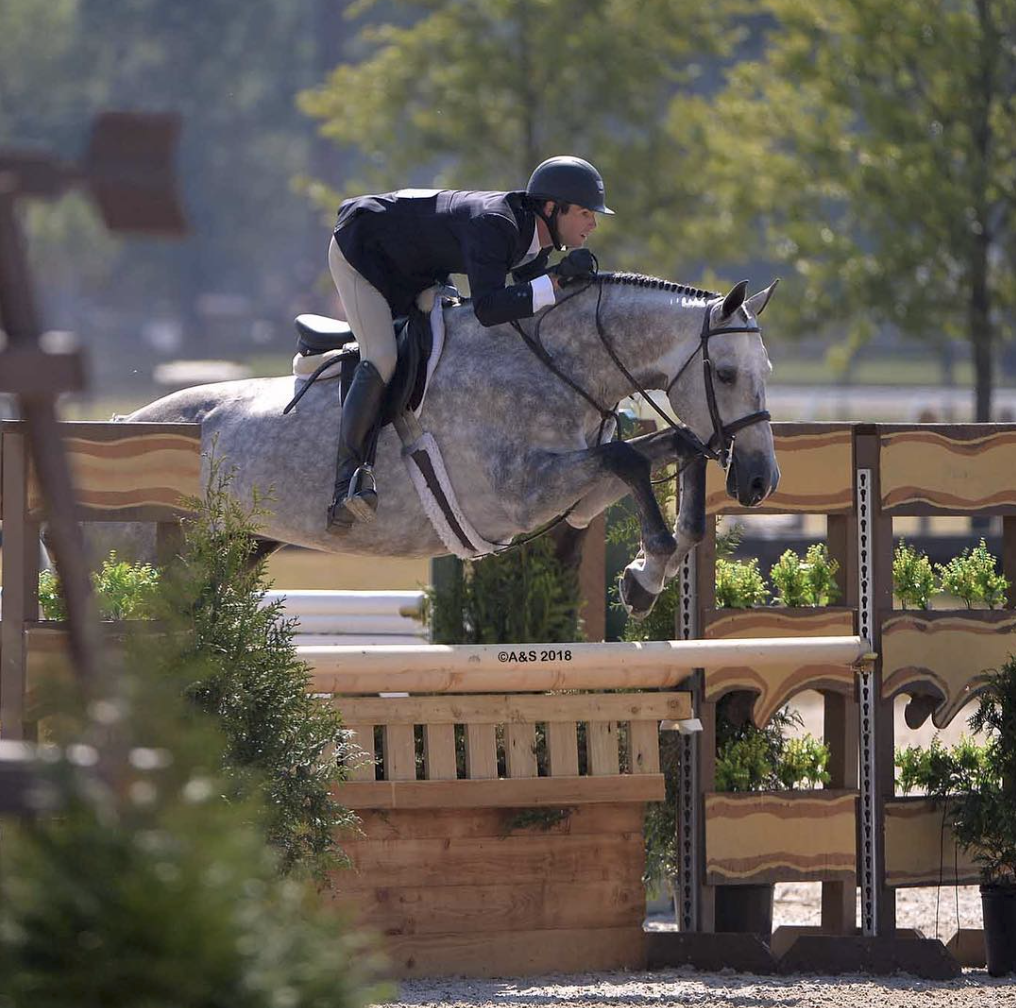 What advice would you give to someone who's starting out in the Hunters and going to the bigger circuits?
You're definitely going to have good days and bad days. You can be on the highest mountain, and then you can be at the lowest peak. It only takes one trip to humble you, and you just have to keep going. You can still set goals no matter which level you are at. I remember when I was showing at the local level, I never imagined that I would be showing at a venue like this with the horses that I get to ride. Hard work and persistence is key!
Thanks for chatting with us, Hunter. We're honored to have you show with us here at TIEC!