Karen Polle is the next athlete to step under our rider spotlight! Karen has an incredible list of international accomplishments, many of which were captured with her very special partner in crime, With Wings. She and her talented string of horses joined us at TIEC during the Tryon Fall Series, and we couldn't wait to catch up with her! Continue reading to hear about her unique background in the sport, get to know her talented horses, learn about her biggest career highlights, and more.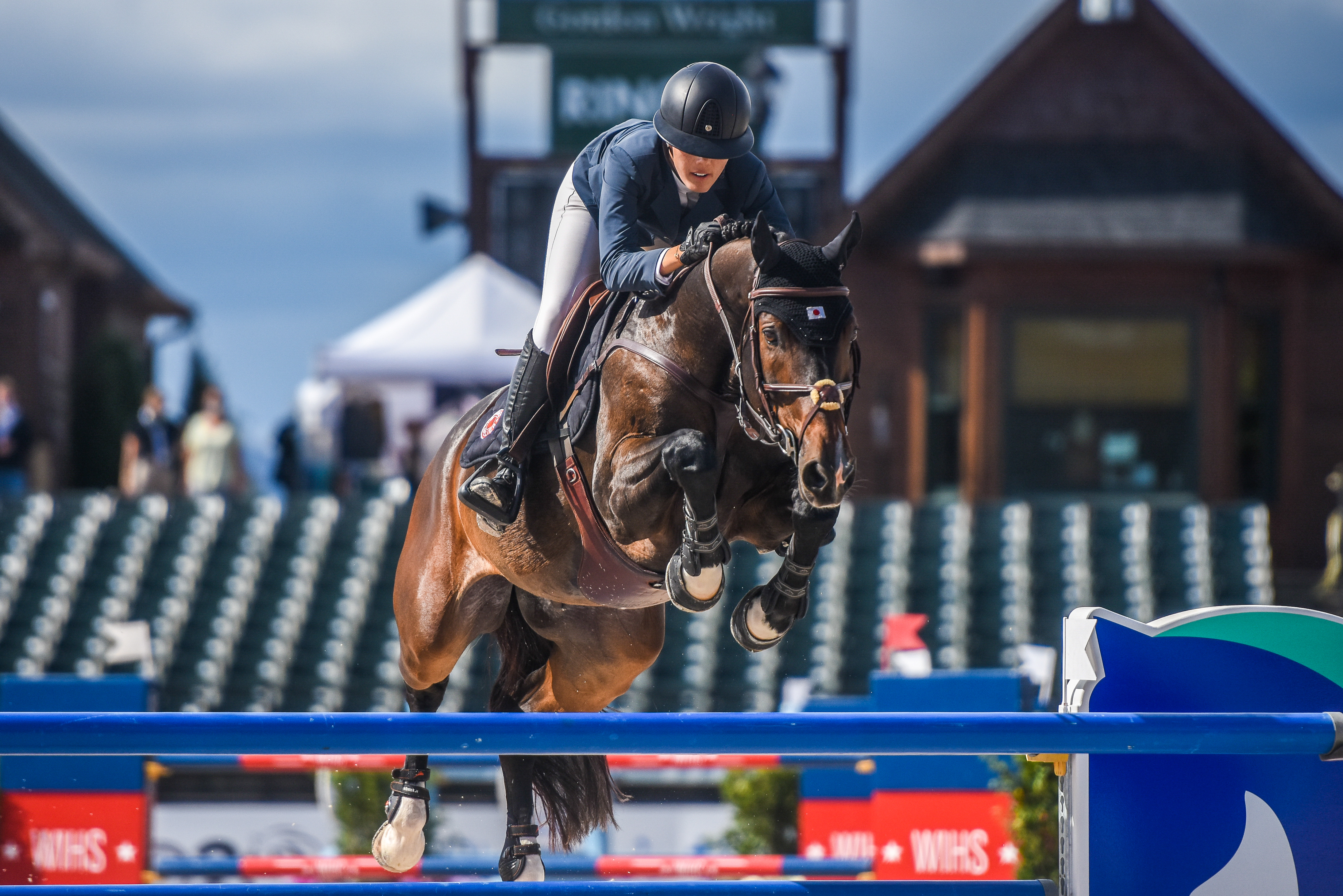 Which horses did you bring?
I have With Wings, Jet Run, and Celine. With Wings needs no introduction. He's the man! I showed him the first week here. That was our first show in a while. My last show with him was in Michigan during the summer. I was here at Tryon in July, and he was third in the Grand Prix. I showed him in the first three-star [during the Tryon Fall Series], and then gave him last week off. I'm showing this week, and he jumped really well on Wednesday in the 1.40m warm-up. He was super fresh and spooking at everything, so I think that means he's probably ready! He's feeling good.
Jet Run is my newest horse. I got him at the end of January. We're still relatively new. He's an amazingly talented horse with so much ability, but I don't quite have everything figured out yet. He was clear today and clear in the first week's qualifier, so that was really nice! I just need to figure out a couple more things, like how to figure out his stride. His stride is so big. He's an amazing horse, though. He's so brave, careful and has tons of scope. He has all of the qualities I'm looking for, I just need to solidify the partnership. I finally felt like we were getting momentum at the end of Florida, but then everything shut down. It was good in some ways, though, as I got a lot of time at home with him to work on the flat which is what he needs. On the other hand, we couldn't get a lot of ring time, and I think to truly get to know a horse, you need to show together. It's been a weird time!
I got Celine about a year and a half ago. She's an amazing jumper, but she's just very green. We actually moved up to the ranking class at the 1.45m level last week for the first time, and she was great and clear! I'm obsessed with her, and I think she's going to be really nice. 
How has your competition season been so far?
I spent quarantine in Florida. I made a different plan for each horse depending on what they needed. It was a mix of time off, lots of trail rides, and also working on different exercises at home. I showed at some of the shows that Florida [PBIEC] had on the field during late May and the beginning of June. It was so much fun to get on the grass! I went to Split Rock in Kentucky for a week with two horses, and that went really well. I came to Tryon for two weeks, and Wings was third in the Grand Prix which was really fun. I went to Michigan for two weeks, and I had never been there before. That was at the beginning of August, and then I took the rest of August and September off at Double H Farm in Connecticut. Now, I'm here! We'll go to Florida after this.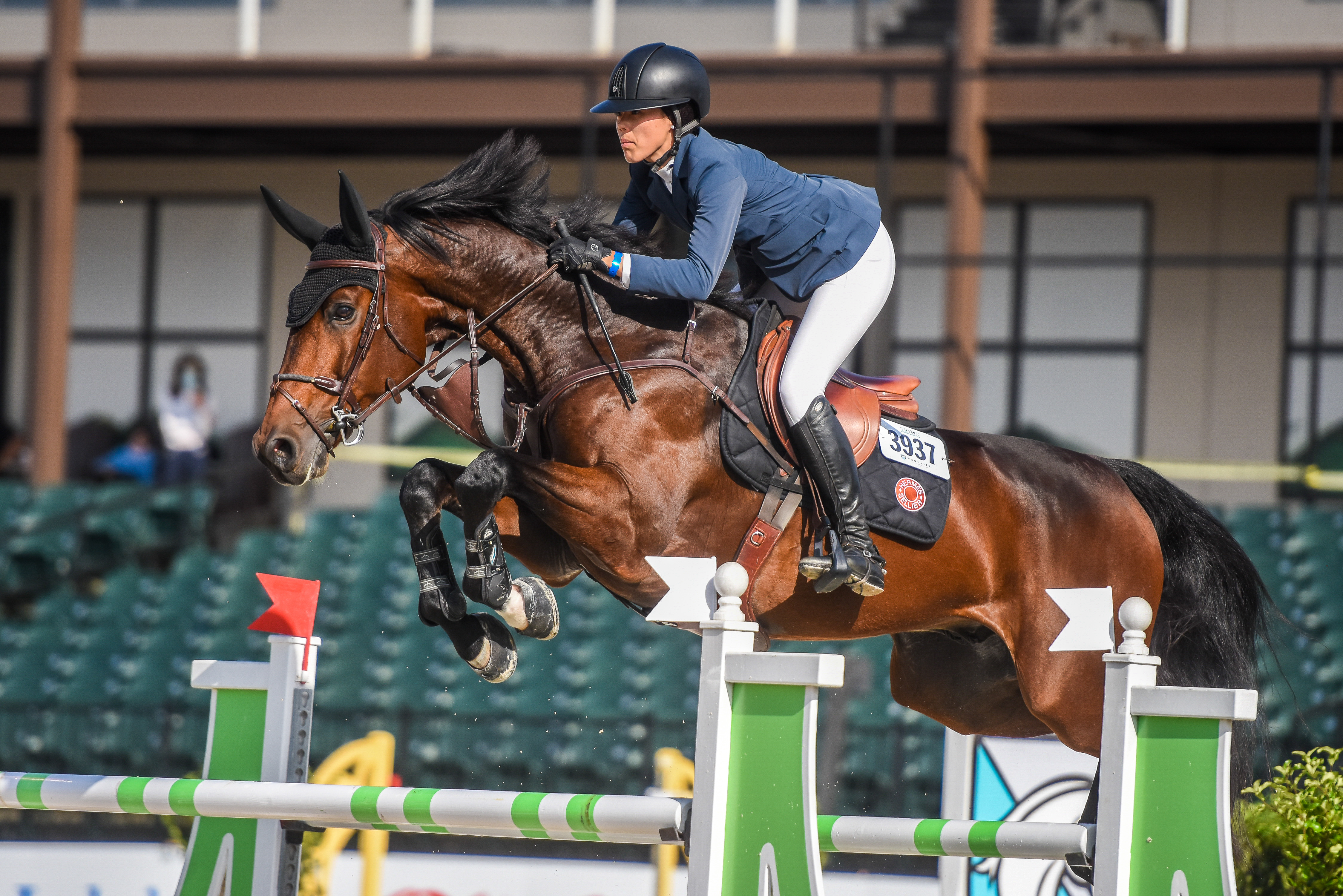 How did you get started in equestrian sport?
I grew up in New York City, but we had a country house in New Jersey that we used to go to every weekend. There was a small stable very close to our country house that we'd drive by every weekend. I would see the girls riding ponies outside of my window, and one day I said to my dad, 'I want to try it!' He called them and scheduled a lesson for the following weekend. I didn't have any riding gear, so I borrowed a helmet out of their box of helmets. I rode this old bay pony on the lunge line, and I just loved it! I went back the following weekend. It was during the winter and very cold, so I must have really liked it. I started doing one lesson a week, then two a week, then started doing summer camp there. It went from there!
What's been a career highlight for you?
I'm very fortunate in that there's a couple. They all revolve around Wings! One of the biggest ones was the WEG [World Equestrian Games] here. It was both my and Wings' first championship. I didn't know what to expect coming in. My secret dream was always to make it to an individual final at a championship. It didn't really seem attainable, but then we made it. We got to jump the final day and were in the top 25, and it was really cool. It was especially cool because I'd had Wings for so long. We started from the bottom together, so it was really special to do that with him.
A lot of people ask me if I knew Wings would be so special, and it's a bit of a funny question because when I got him, I really didn't know much about the sport. I was a green rider, didn't have much experience, and really didn't know what I was talking about, but I always believed he was going to do everything. I knew he was one of the best horses in the world. I knew from the first day that he was my horse of a lifetime. Again, I don't know how educated that view was, but I just believed that he was everything!
Another highlight would be a couple years ago when Wings and I won the five-star Grand Prix at WEF. We also won the qualifier that week! It was my first five-star win, so it felt like everything clicked that week. I jumped two double clear rounds with a fast jump-off, and won a Rolex watch. I treasure that watch! It was a really special week. It's so hard to win one five-star class, so to win two was really amazing.
Lastly, I won the Hampton Classic Grand Prix in 2015, and I think that really changed my life. It was my first major Grand Prix win, and it was on Wings. It was my first major win at this level. I knew I still had a long way to go, but it was a taste of what it was like to win at the top. It was one of the best moments of my life!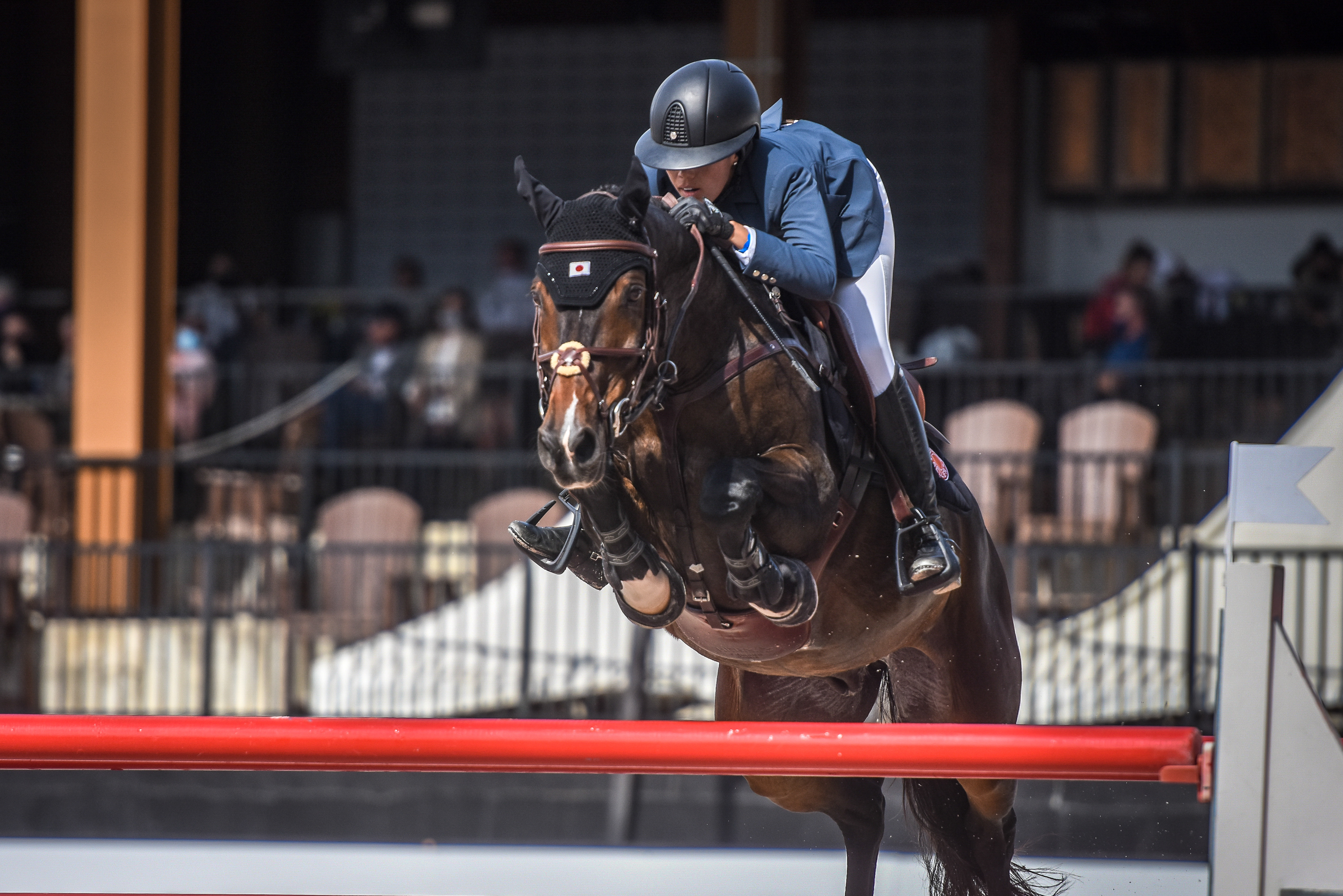 In your opinion, how do you grow equestrian sport?
I think Saturday Night Lights has been great. My dad and I have actually talked about this. A lot of people who aren't on the circuit come out and watch, and I think that's a great way to raise awareness about the sport. It's so special as the whole showgrounds are so quiet except for the Grand Prix ring. You really feel the energy, and get to see the sport up-close. When you're on the ground and seeing it so close, you really appreciate how amazing these horses are. That's the best way to get people hooked on the sport. 
Beyond winning, what's most important about competing to you?
I've actually been thinking about this a lot lately. What's special to me is when you really feel like you have a partnership with your horse. The reason I've been thinking about it is my two Grand Prix horses are Wings, who I've had over a decade, and Jet, who I've had for less than a year. It's such a contrast for me. They're both very talented athletes with really big hearts, but with Wings, I know everything he's thinking and I can tell his mood just by looking at him. With Jet, I just don't know everything about him yet. When you first get a horse, you don't know how much leg they need, how much hand they like, what kinds of things they're going to spook at, and so on. That contrast has really made me realize how important the partnership is and how long it takes to develop. When you do develop it and form that bond, it's just so special!
Thanks for catching up with us, Karen! We can't wait to see you back in the TIEC rings.