Charlie Jayne & Ever Blue Claim Victory in the $5,000 Power & Speed Stake CSI 3*


For Immediate Release 
Mill Spring, NC – July 18, 2019 – Santiago Lambre (MEX) and Cetano Van Aspergem Z were unbeatable in the $36,000 Horseware Ireland Welcome Stake CSI 3* at Tryon International Equestrian Center (TIEC) on Thursday morning of Tryon Summer 6, stopping the jump-off timers at 36.867 seconds. Todd Minikus (USA) rode Amex Z, a 2009 Zangersheide mare (Andiamo Z x Landaris) owned by the Bit by Bit Group, to second place on a double-clear round with a jump-off time of 38.067 seconds. Hector Florentino (DOM) and Carnaval, a 2005 Oldenburg gelding (Chacco-Blue x Landadel) owned by Spruce Meadows Ltd, claimed third-place honors with a double-clear effort in 38.317 seconds.

 
Santiago Lambre and Cetano Van Aspergem Z 
©Sportfot
Ken Krome (USA) set the track to test the 31 pairs entered in the competitive 1.50m class. Lambre expressed that it was a good course to prepare for the rest of the week, saying, "It was a really nice course for a Welcome. It was big enough, but it was not too difficult for the first day, and was great preparation for the Grand Prix [Saturday night]." Lambre also shared that he enjoyed having a competitive jump-off with 13 pairs returning: "It was nice to have 13 in the jump-off; it is always nice when the first day has a good number. The jump-off course was very nice, it had lots of options, and was a very good course design."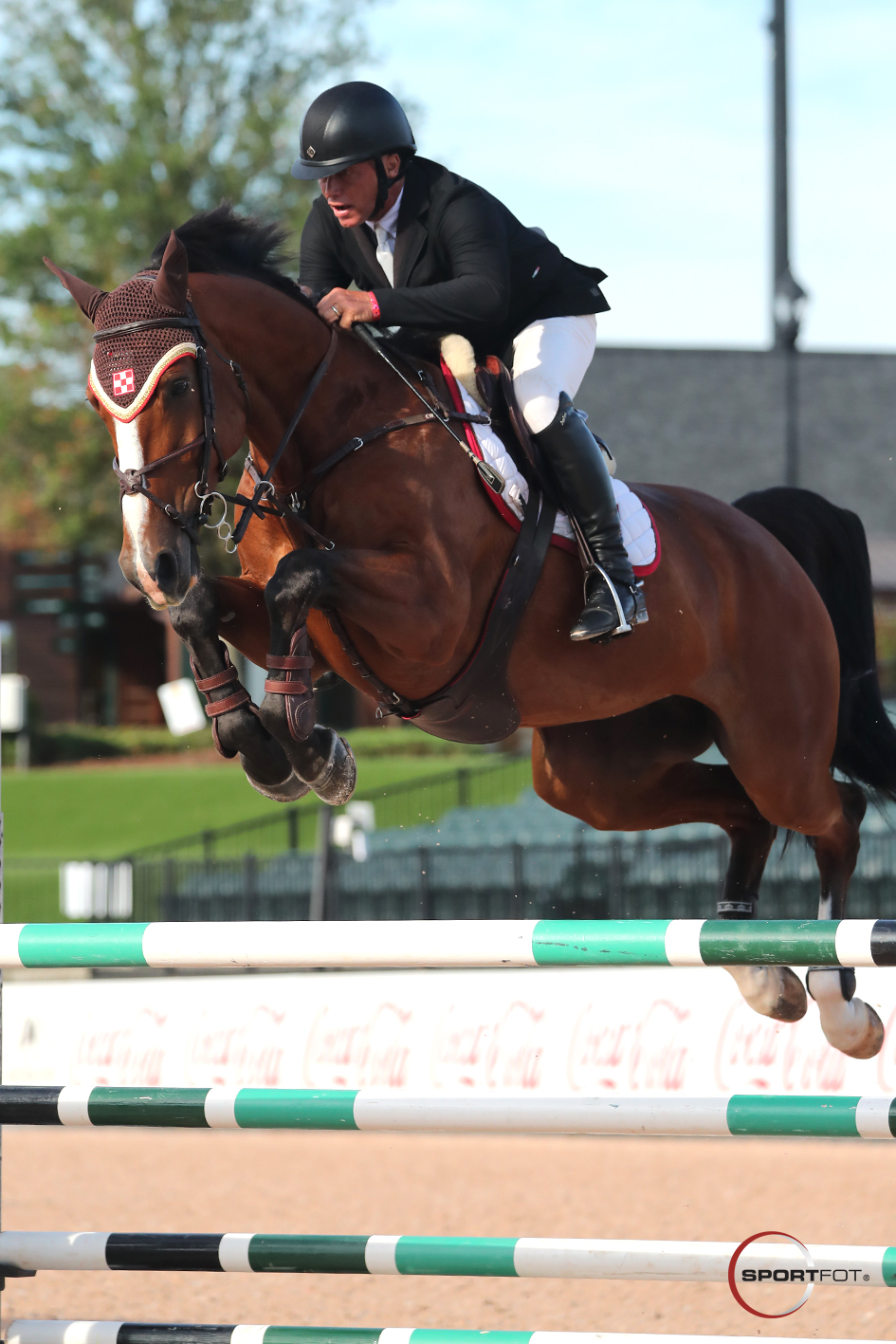 Todd Minikus and Amex Z
©Sportfot
The 2009 Zangersheide gelding (Clinton x Ahorn Z) owned by Tal Milstein Stables, will also be competing in the Grand Prix on Saturday night, and Lambre hopes the momentum from today's win will carry on throughout the week. "This is the horse [Cetano Van Aspergem Z] that I will be jumping in the Grand Prix on Saturday. [Winning] today was good preparation. Normally, I try not to push him too fast, but I saw the first two or three horses go and I said, 'I will try,' and it worked!" Lambre commented.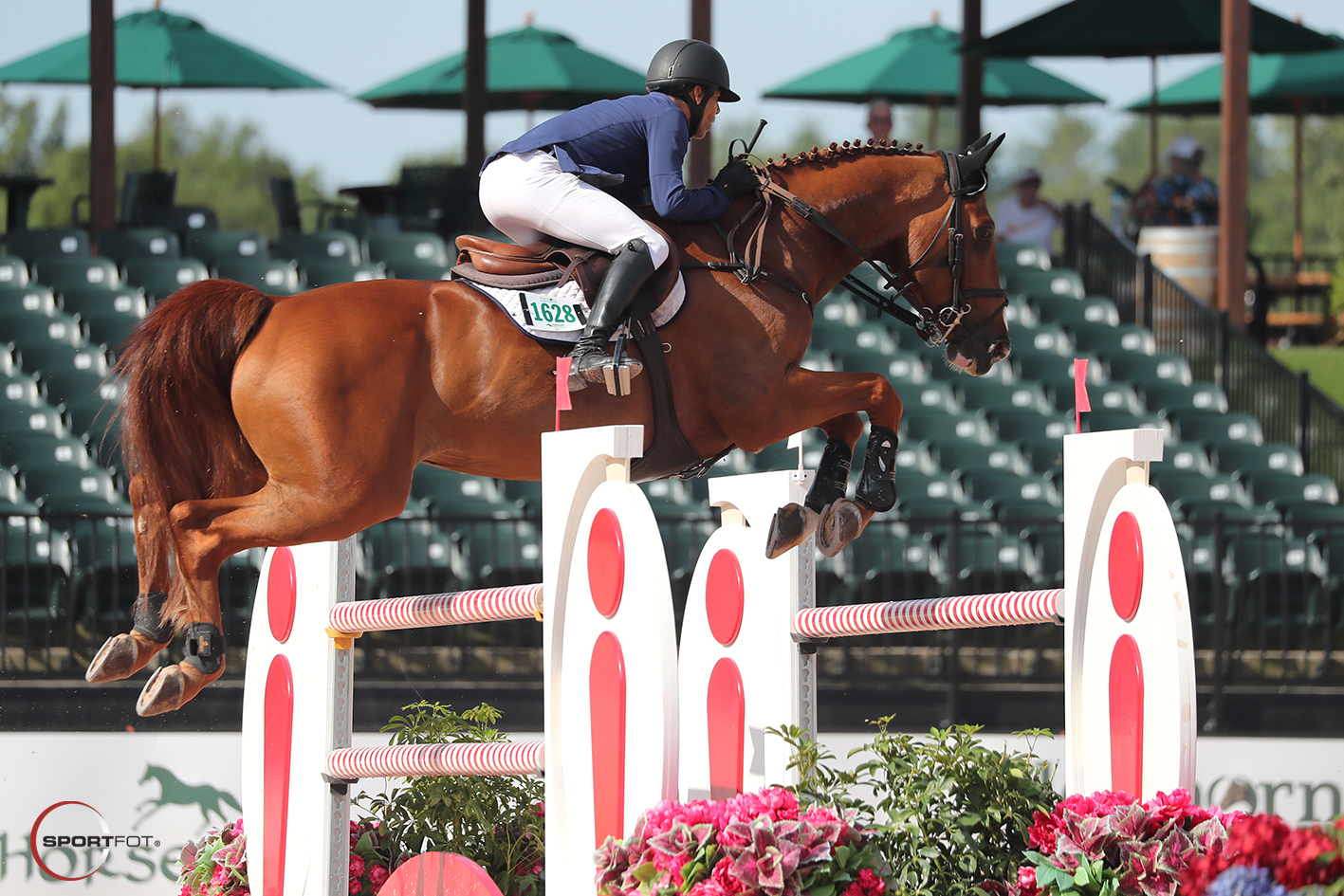 Hector Florentino and Carnaval
©Sportfot
Lambre and several of the other mounts in his string are familiar faces around TIEC, and he shared that TIEC is a place he has favored in his travels. "The festivities [here] are amazing. The facility is one of the best in the world. I was living in Europe for 15 years, but this place is amazing!" Lambre shared.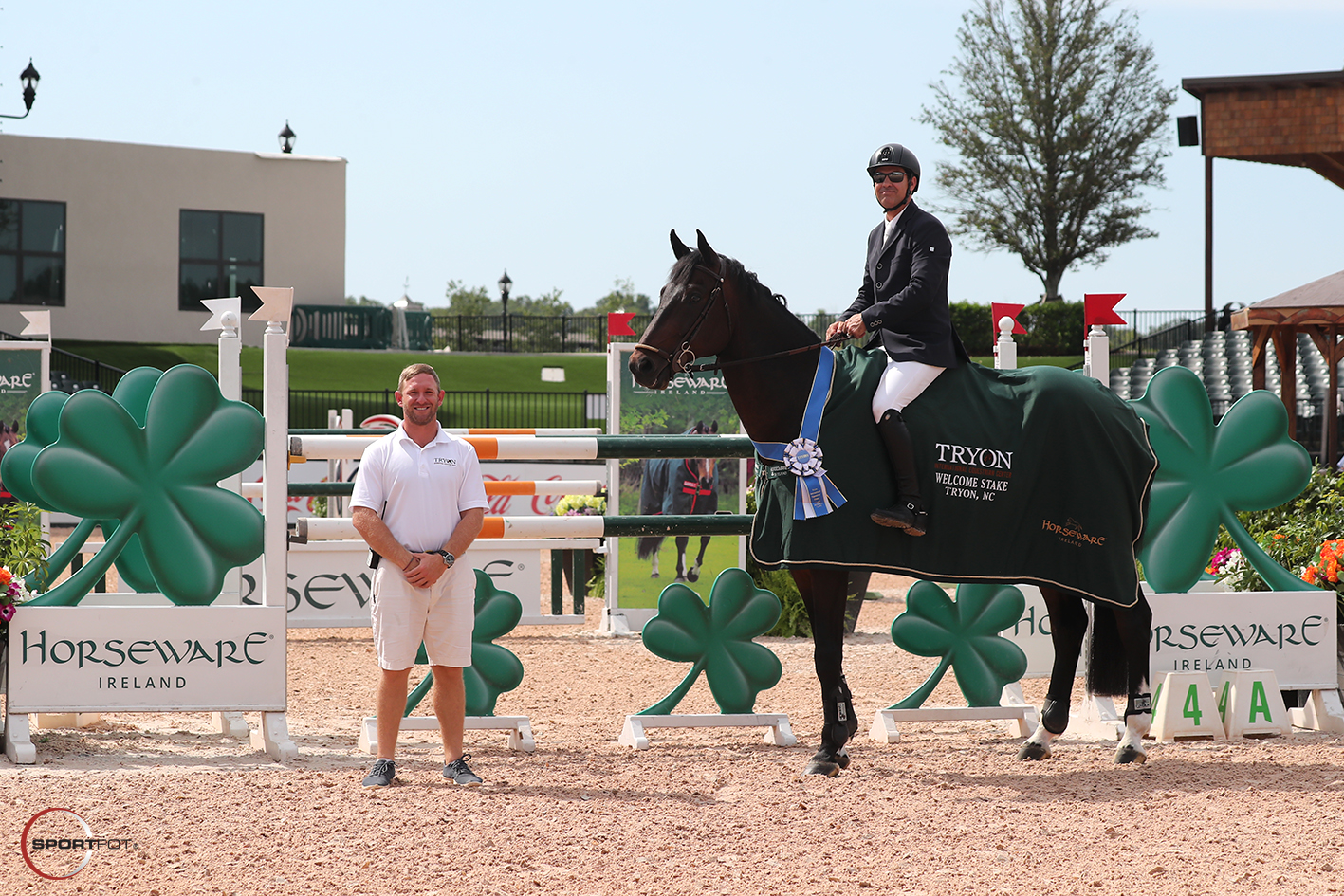 Santiago Lambre in his presentation ceremony alongside Drew Page, Ingate Manager.
©Sportfot
TIEC has become a bit of a competition base for Lambre during the summer because of the accommodations provided to competitors: "The rings, the stables, the restaurants: everything is perfect! That is why I am here for eight weeks!" Lambre shared that he anticipates that the facility will only improve and gain popularity in the coming years. "It [TIEC] is a place that is always improving something; they added a nice covered ring this summer. I think people will come more and more every year, and I see it as the best place in the United States." Lambre concluded. 
Charlie Jayne & Ever Blue Claim Victory in the $5,000 Power & Speed Stake CSI 3*
Wednesday morning's $5,000 Power & Speed Stake CSI 3* at TIEC saw Charlie Jayne (USA) pilot Ever Blue, a 2009 Dutch Warmblood stallion (Zirocco Blue VDL x Indorado) owned by Alex Jayne and Maura Thatcher, to the win after a clear effort and a speed phase time of 25.11 seconds. Alison Robitaille (USA) and Ginger Pop, a 2009 Irish Sport Horse mare (Luidam x Cruising) owned by Bertram and Diana Firestone, earned the red ribbon with another clear and speed phase time of 27.882 seconds. Third place went to Allen Nabors Jr. aboard Jessie Grabowski's  2011 Zangersheide gelding (Ravaou de La Bergerie x Little Rock), Bon Chatsworth Pierre, after a clear effort and a time of 28.482 seconds.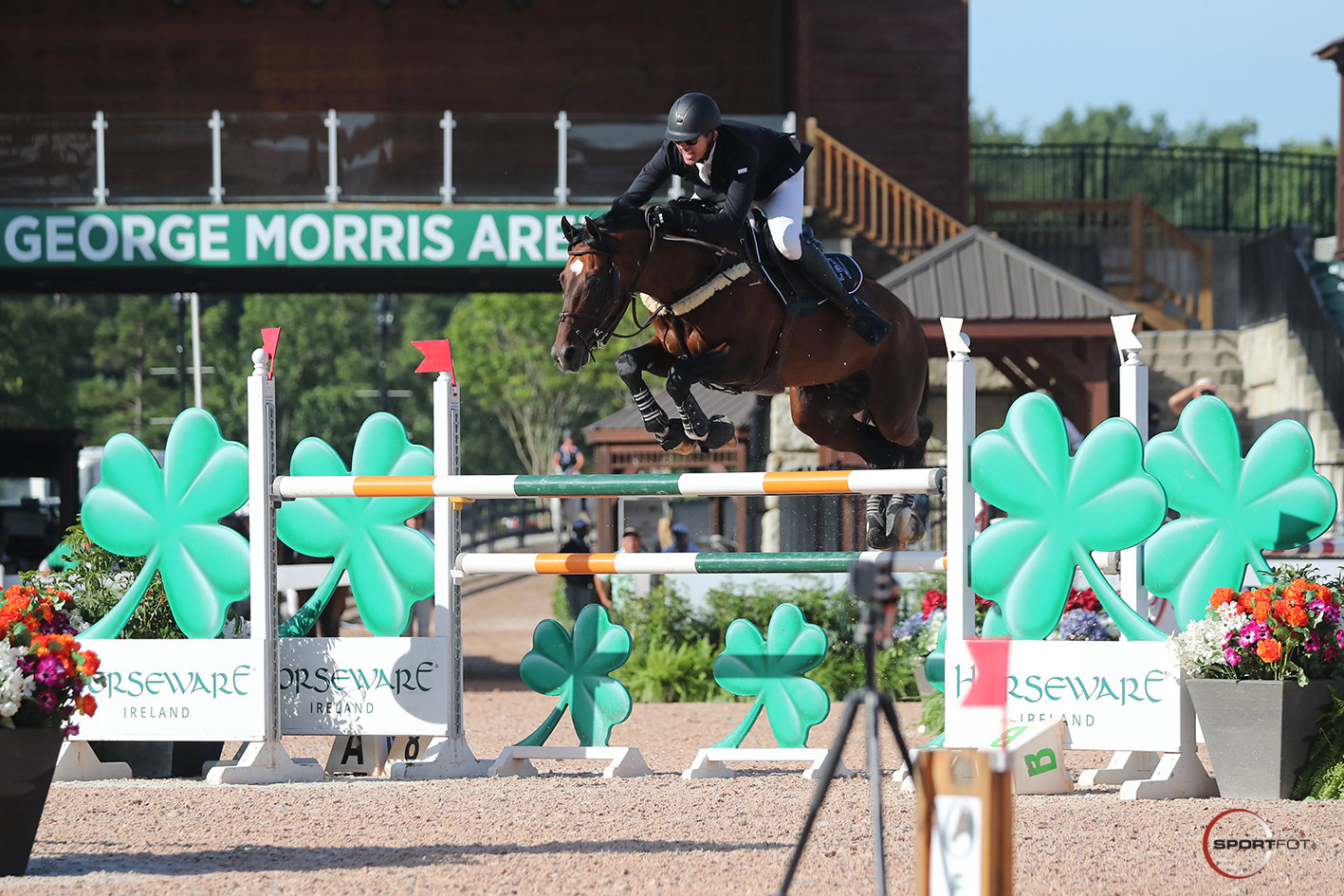 Charlie Jayne & Ever Blue
©Sportfot
For full results from the $36,000 Horseware Ireland Welcome Stake CSI 3*, click here.
For full results from the $5,000 Power & Speed Stake CSI 3*, click here. 
Tryon Summer 6 continues through Sunday, July 21, and features a $2,500 USHJA National Hunter Derby in Ring 4 at 8:00am Friday, July 19, as well as the highlight $134,000 Horseware Ireland Grand Prix CSI 3*  Saturday in Tryon Stadium at 8:00pm. To learn more, visit www.Tryon.com. 
Photo credit ©Sportfot. These photos may only be used once in relation to this press release with proper credit.