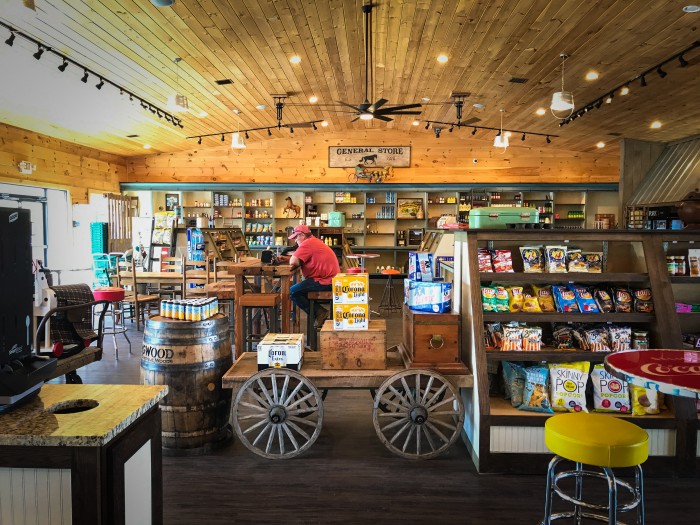 Hi! It's Liza, your host here! Thanks for tuning in to our first episode of "Tours of TIEC" on the official Tryon International Equestrian Facebook page, via Facebook Live. You can watch the Facebook Live tour by clicking here. To add to the first episode, I have compiled a blog post of my ten favorite things in The General Store! Can't wait to share them with you. Enjoy!

1. ICE CREAM!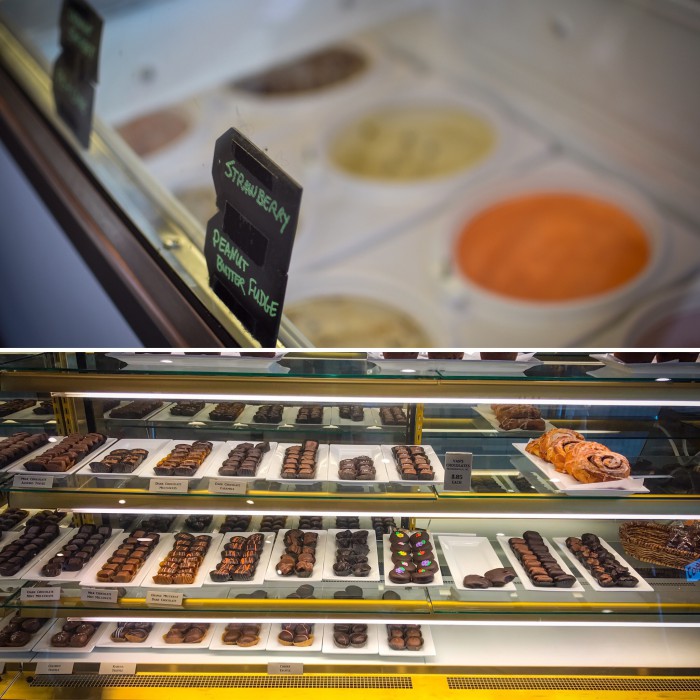 The first thing you see when you walk in – ICE CREAM! Specifically, the peanut butter fudge… because who doesn't love peanut butter and chocolate together?! Ice cream tastes extra good after a long horse show day, whether you're riding or watching! Right next to the ice cream you can also get coffee, fresh cider doughnuts, or even create a custom box of chocolates!
 2. The Pony Express Deli (AKA mouth-watering sandwiches)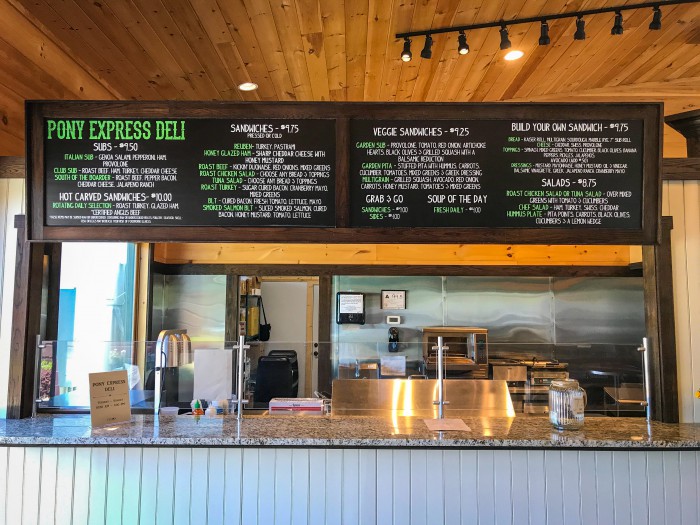 The deli is brand new, and is totally one of my favorite things about The General Store! The variety of sandwiches or the create your own salads are so delicious and fresh. Chips and a drink are also right by the deli, which makes it a quick and yummy place to grab lunch or dinner. So easy! So delicious! Count me in!
 3. Cheerwine. A Southern favorite.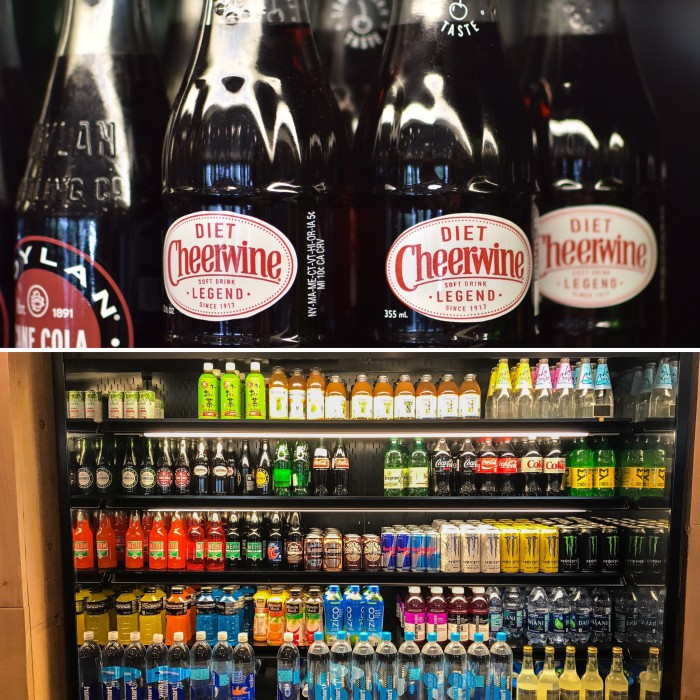 Cheerwine! Hands down my favorite soft drink, and a southern favorite. And it's in a glass bottle. It doesn't get much better than that on a summer day. A lot of the beverages are available in glass bottles, which is another neat way that The General Store invites fun nostalgia like you've gone back in time or even like you're on a movie set. Even if you think you don't need anything, it's worth a visit just to see the decor and unique items they've sourced from all over North Carolina! There is so much thought put into this place!
 4. A place to relax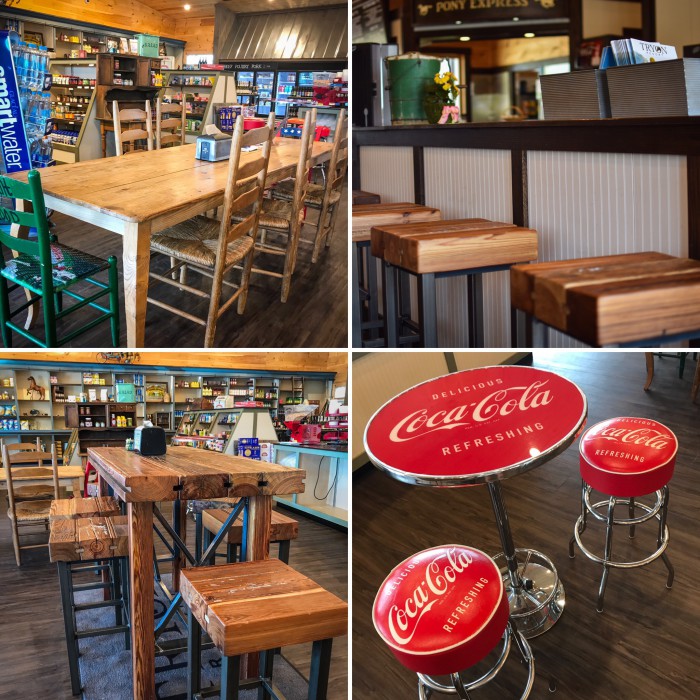 Such unique barstool seats to sit and enjoy my ice cold Cheerwine or peanut butter fudge ice cream. When I want to meet my friends for a quick bite, there is TONS of seating for all of them! More wooden barstools, old-timey Coke tables, and a large family style table. Just another special part about this place. Ahhh, ready to relax after walking around and exploring TIEC!
 5. Gift items! Something for you, something for me.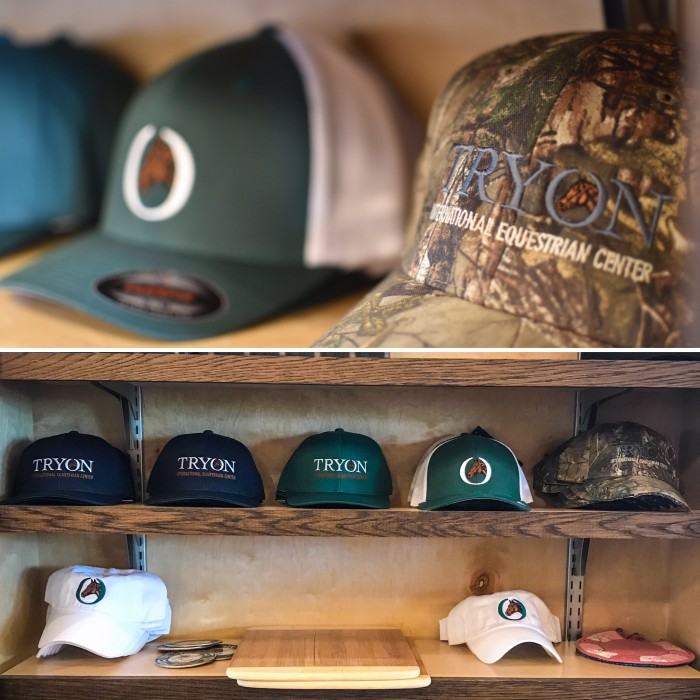 A camo hat, along with other fun hats and Tryon-related gift shop items. Probably going to buy this camo hat for my brother for his birthday. Shhh, don't tell him! There's also another section that has hand-made gifts for sale from local craftsmen – candles, pottery, knit items, and more!
 6. Toiletries AKA that one little thing you forgot at home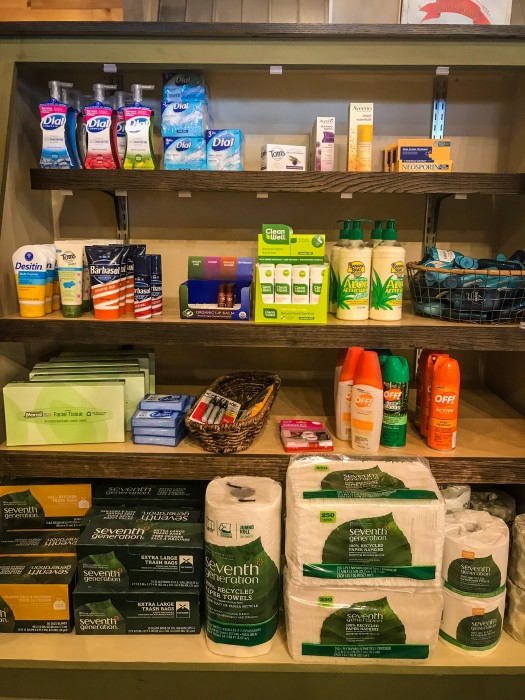 Another favorite thing about The General Store is that they really have EVERYTHING covered, including toiletries and random things you might need to grab for your cabin while you visit. It's really nice to just be able to run up and grab one of those "little things" that are so easy to forget when packing! Plus, they have a ton of items for while you're exploring the outdoors while you're here, such as bug spray, deodorant, and sun screen.
 7. Mix and match six pack! Also, wine.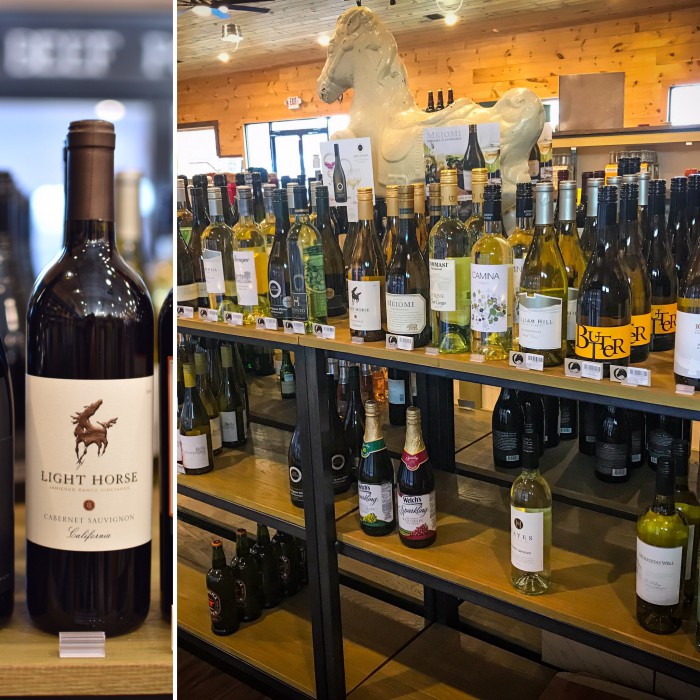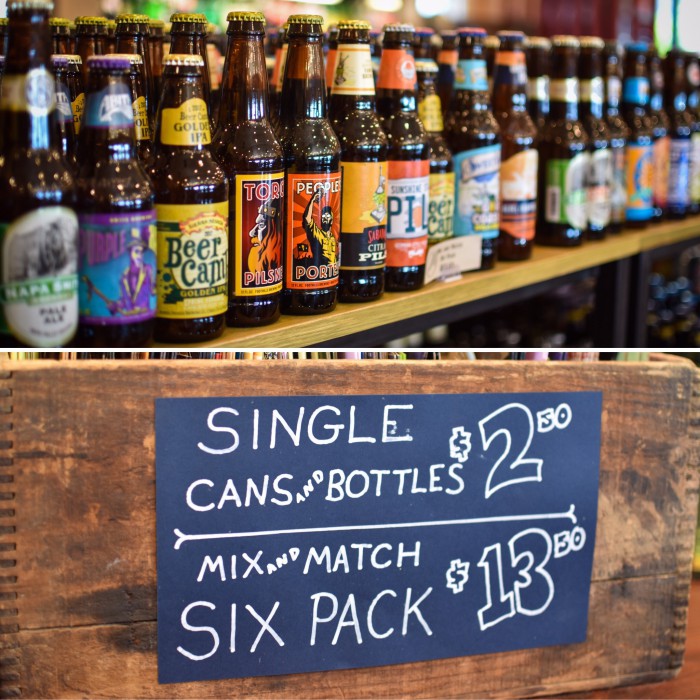 Cabernet is my favorite, but there are tons of red and white wines along with a wide variety of delicious craft beers. You can mix and match a 6-pack, or just grab a single beer. I'll take the one with the purple label. This is just too cool.
 8. Healthy options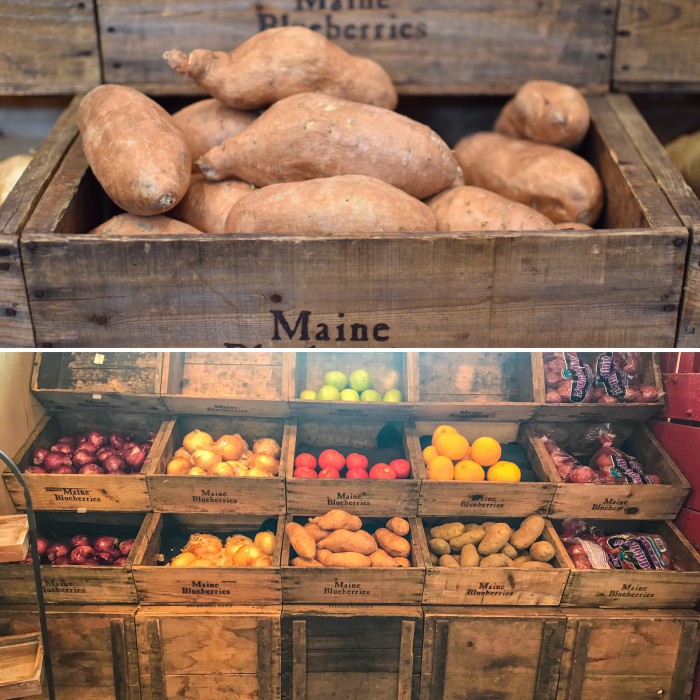 Attempting to be healthy over here with the produce section! Sweet potatoes fries (I said attempting) are a must. Along with sweet potatoes there are all sorts of fruits and vegetables that are brought in fresh every day from local farms. I love that they source locally, and did I mention I want to make sweet potato fries? Yum.
 9. And a frozen section, too!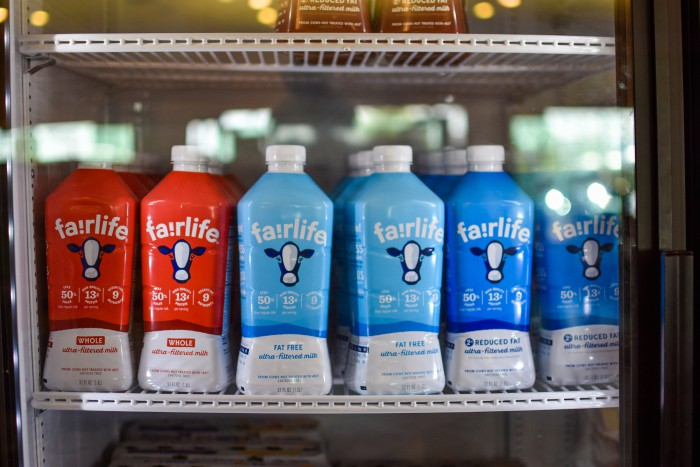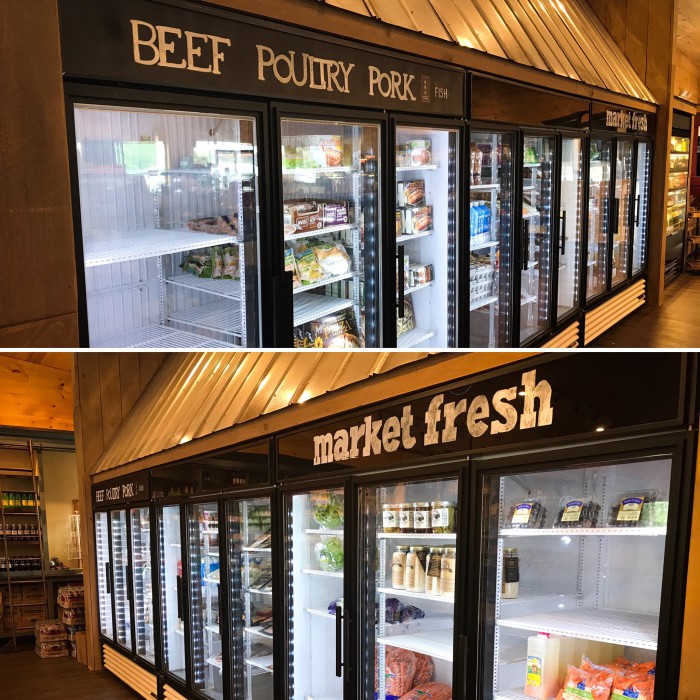 I actually bought this milk yesterday. I was so excited they had it! Milk readily available at a horse show… mind blowing. Along with the milk is a whole refrigerated section with carrots (for you or your horse), deli meat, ice, and more. This is just so convenient that I continue to be amazed with this place.
 10. Ok, couldn't leave out the Candy Bar!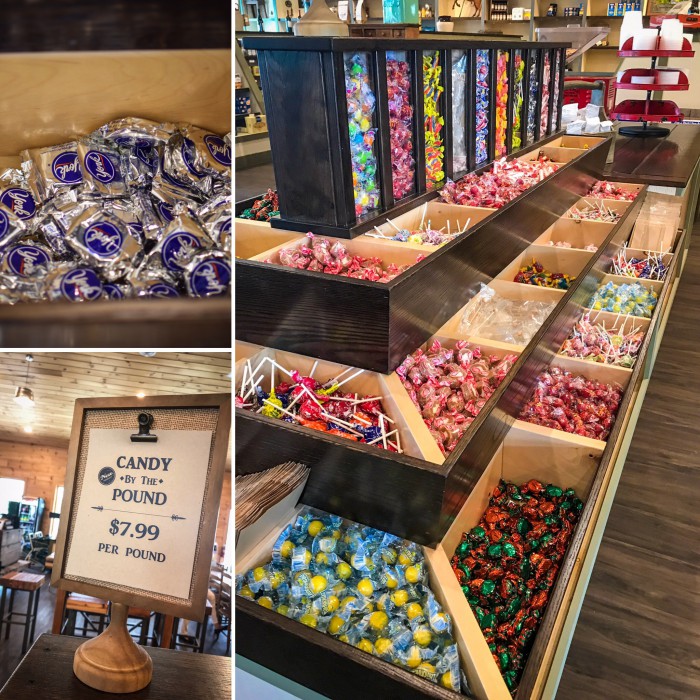 My last, but DEFINITELY not least favorite thing – York Peppermint Patties. Mmm. But if you like more candy or sweets, there is no shortage of that! Starbursts, lollipops, and more are all arranged in their own little section of the candy bar. Fill up a bag of whatever candy your heart desires, and head out to watch the show! I might just join you!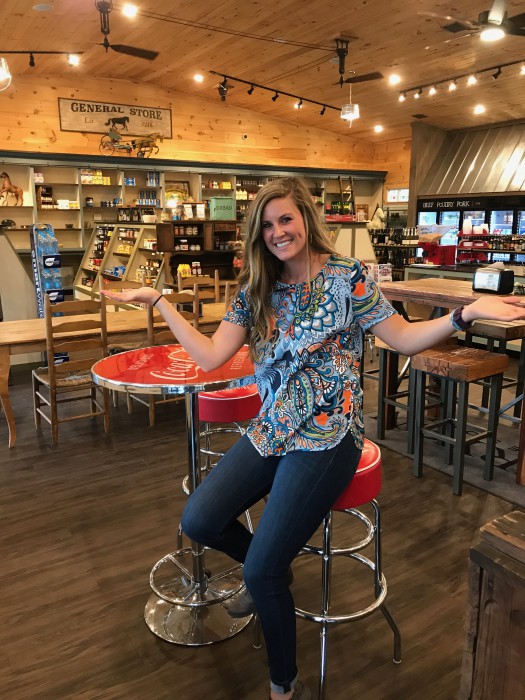 That's all for this tour! Tune in to Facebook for our next episode coming soon! Want to watch a replay of the Facebook Live tour that we did on the official Tryon International Equestrian Center Facebook page? Click the play button below!