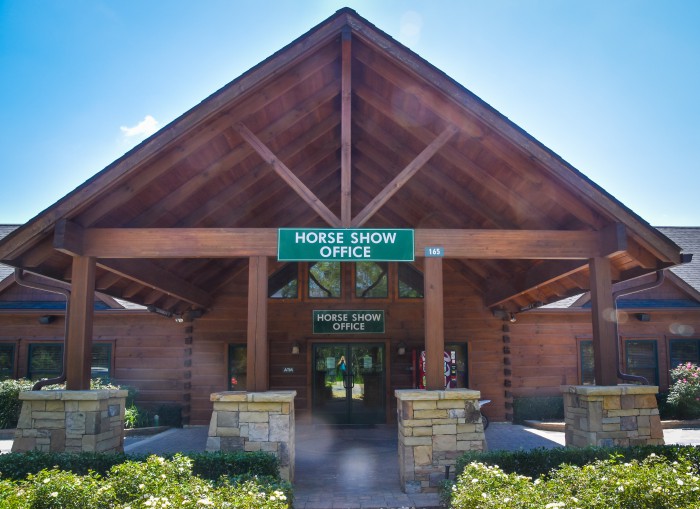 Hi everyone! Thanks for tuning in for another #ToursOfTIEC! This week, I am riding again so I decided to show you guys the AMAZING horse show office. I do not think I have ever seen a horse show office  that is this nice. The couches, the air conditioning, the wooden details, and the TV are all just unexpected but special details that have been included. Follow along for my highlighted favorite things!
1. The Entrance
The entrance to the show office is beautiful. It almost feels like you are pulling up to a  hotel in the mountains for a weekend and not a horse show. There is even a drink machine right out front to grab as soon as you hop out of the car, or off of your dirt bike! Also make sure to look closely at the detailing in the horse head in the stone out front. It is stunning.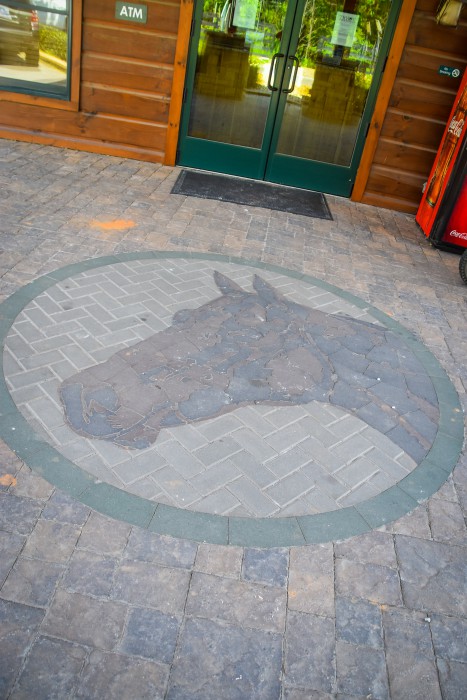 2. The Front Desk
Just like you are checking into a hotel, there is a front desk when you  walk in the door with TONS of information packets! There are also bathrooms right off to the side, so if you have been driving a long time and need a pit stop, the show office has you covered!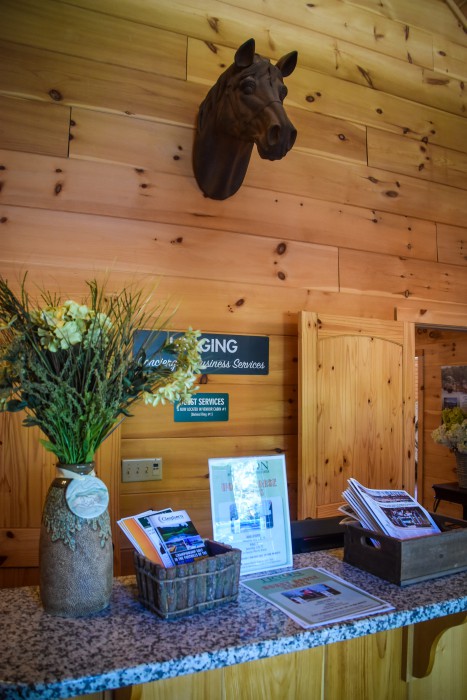 3. The Main Sitting Area
This is probably the best part about the show office. The couches are SO comfy and the side chairs are recliners. AMAZING. Did I mention there is free wi-fi in the horse show office, and all over the grounds at Tryon?  This sitting area is the best place to come relax in the air conditioning, or come get some work done. Now I will let the photos speak for themselves!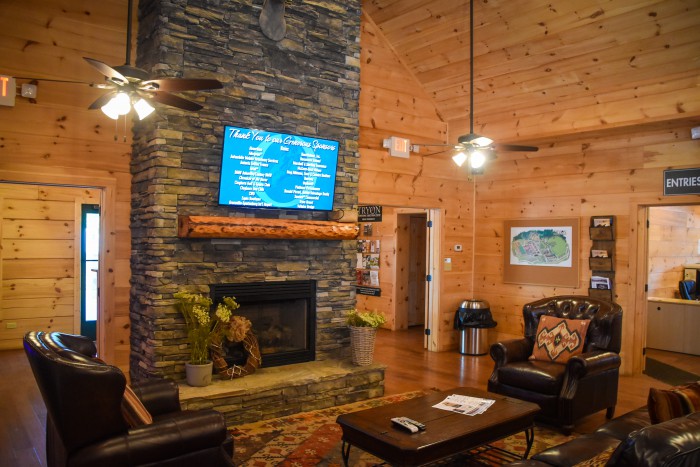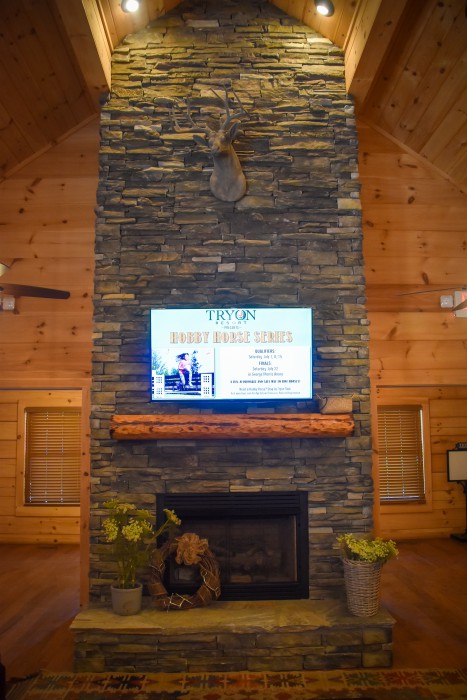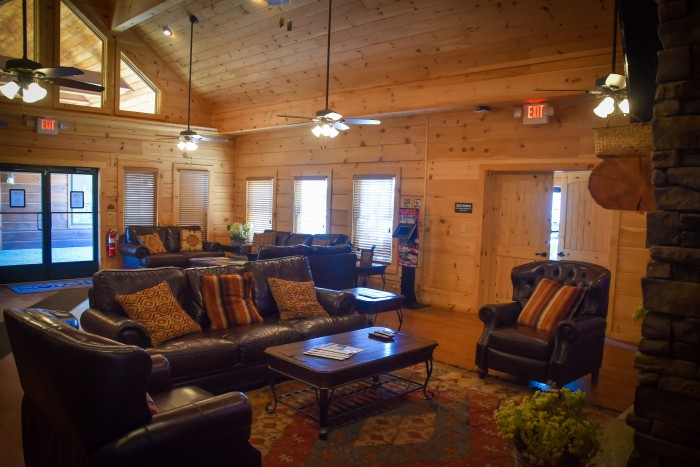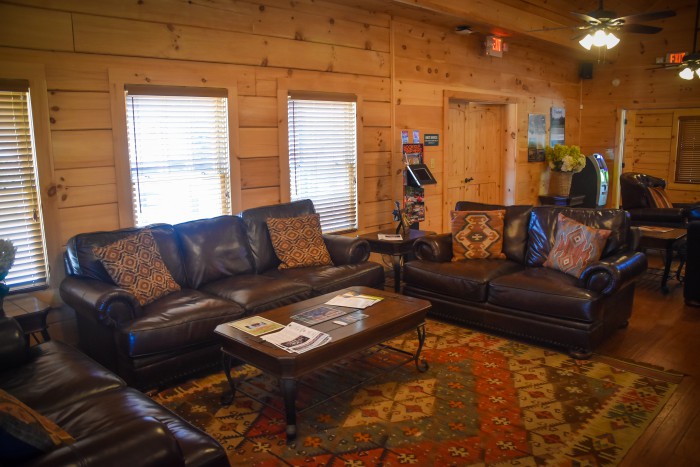 4. Entries, Stabling, and Feed
Off to the side is where you will find the horse show office secretaries who can answer any question you might have. There are also more fliers and info packets that can help answer additional questions about Tryon and the surrounding area. This horse show office has it all!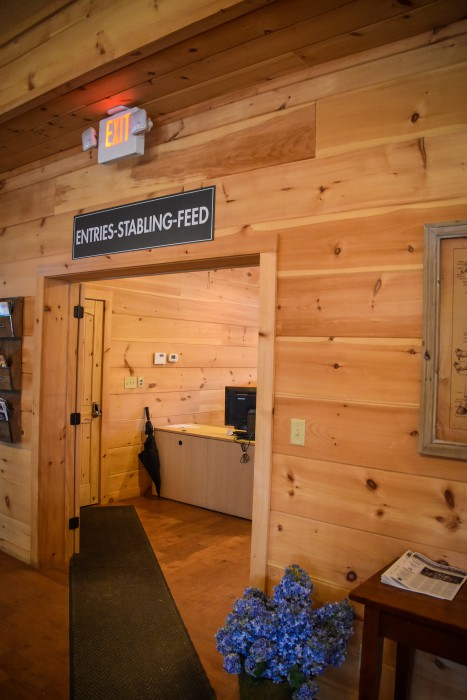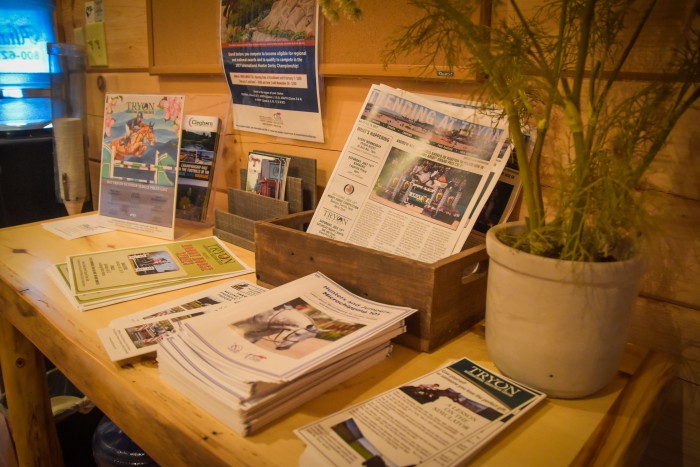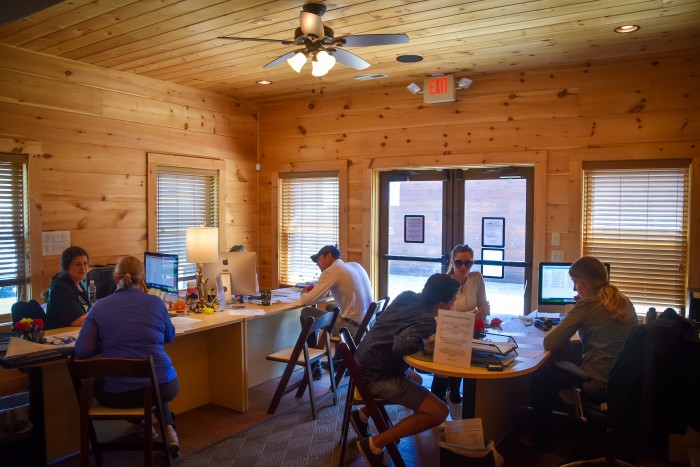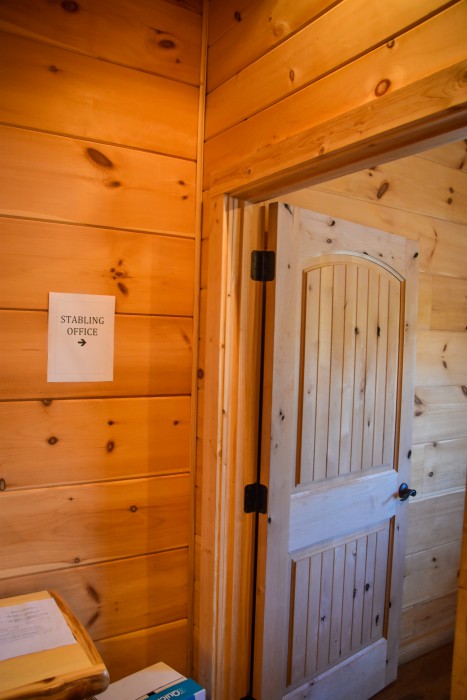 5. The Suggestion Box
One little nifty part about the horse show office is the suggestion box on the counter. We love hearing your feedback, ideas, or just what you think about Tryon. So make sure to stop and write down something you want us to know!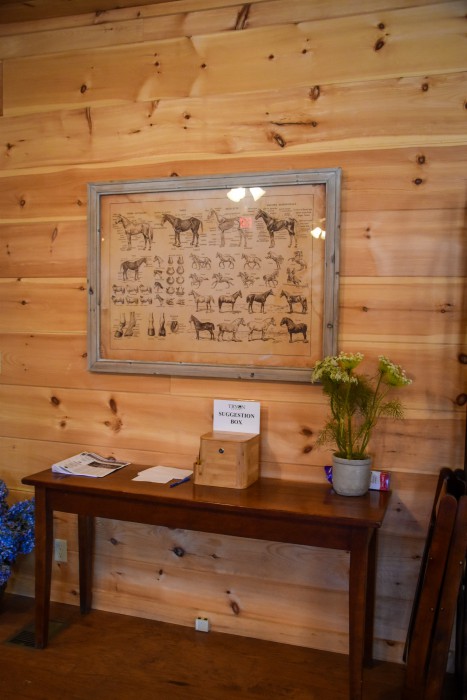 6. Location, Location, Location
Okay, the most convenient part about the horse show office is how centrally located it is. It is right near the barns and right across from Tryon Café and Tryon Tack II. So you can enter your horses for the weekend, grab some lunch, and some treats for your horses all in the same spot!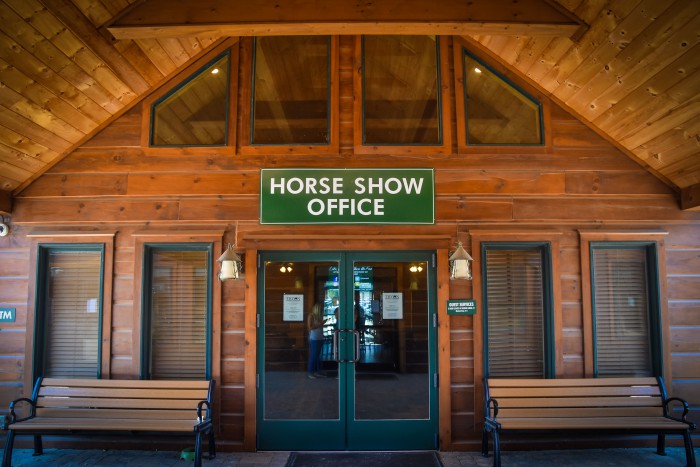 If you missed our live tour, click here to watch! 
See you guys soon on our next #ToursOfTIEC!