Hi guys! Thanks so much for tuning in to last night's #ToursOfTIEC that featured the highlight event of the week, Saturday Night Lights (SNL)! Almost every Saturday night during the busy horse show season (May-October), TIEC puts on a free event where spectators can see world-class show jumping while also enjoying a carnival-like atmosphere full of lively performances, kids activities, delicious dining, and more. It's the best! So, before I get carried away, this week's blog post is about my favorite parts of Saturday Night Lights! Enjoy!
1. FREE Entertainment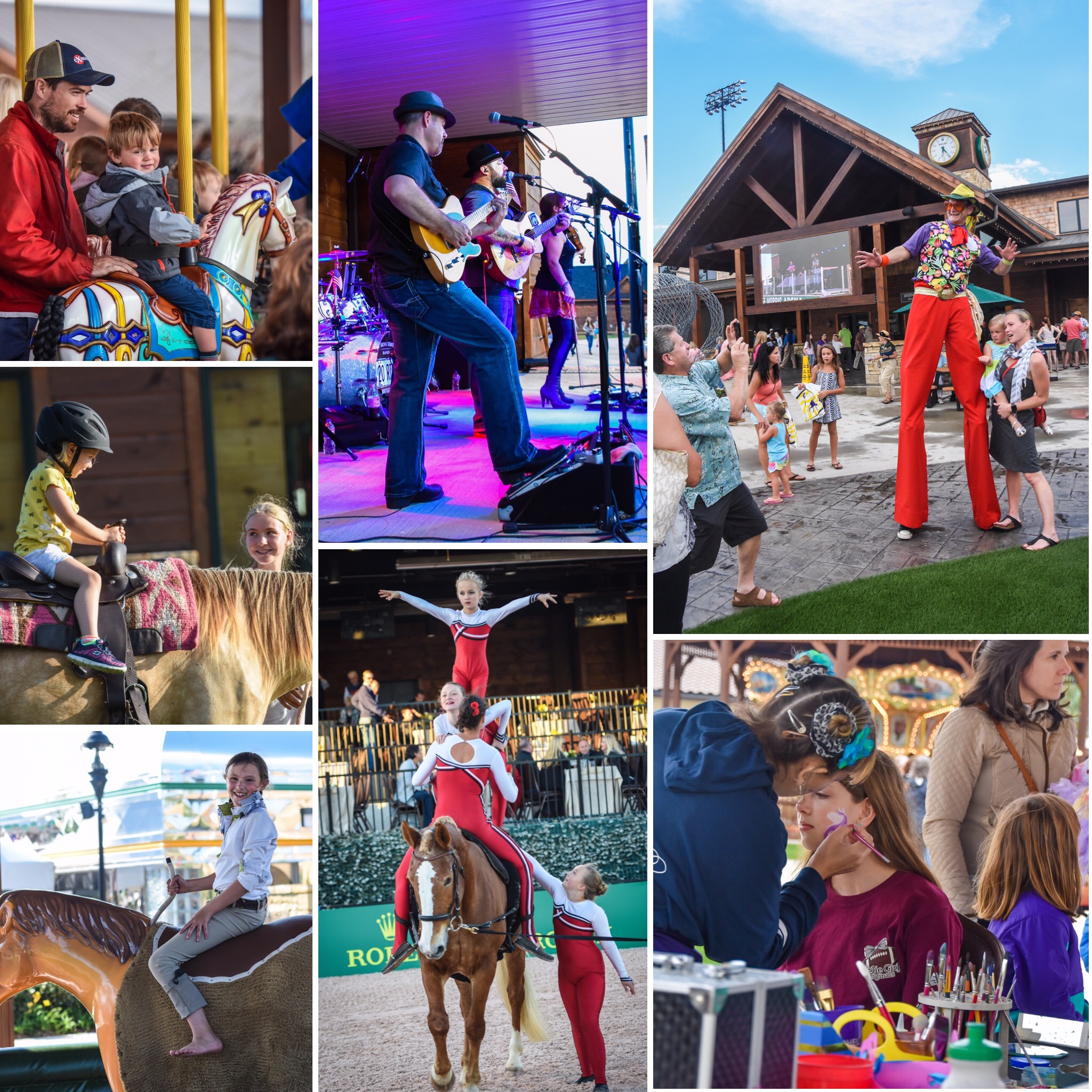 SNL has so much to offer from the second you park your car and begin walking in. The best part? It's all FREE! Pony rides, carousel rides, a magician, the bubble guy, face painting, hula hooping, and more is all on the front lawn waiting for you to join in on the fun. There is also live music from local bands who are positioned on the stage underneath the jumbotron. It's literally a FREE carnival! I don't know about you, but I'll be on the carousel!
2. Food (Who Doesn't Love Food?)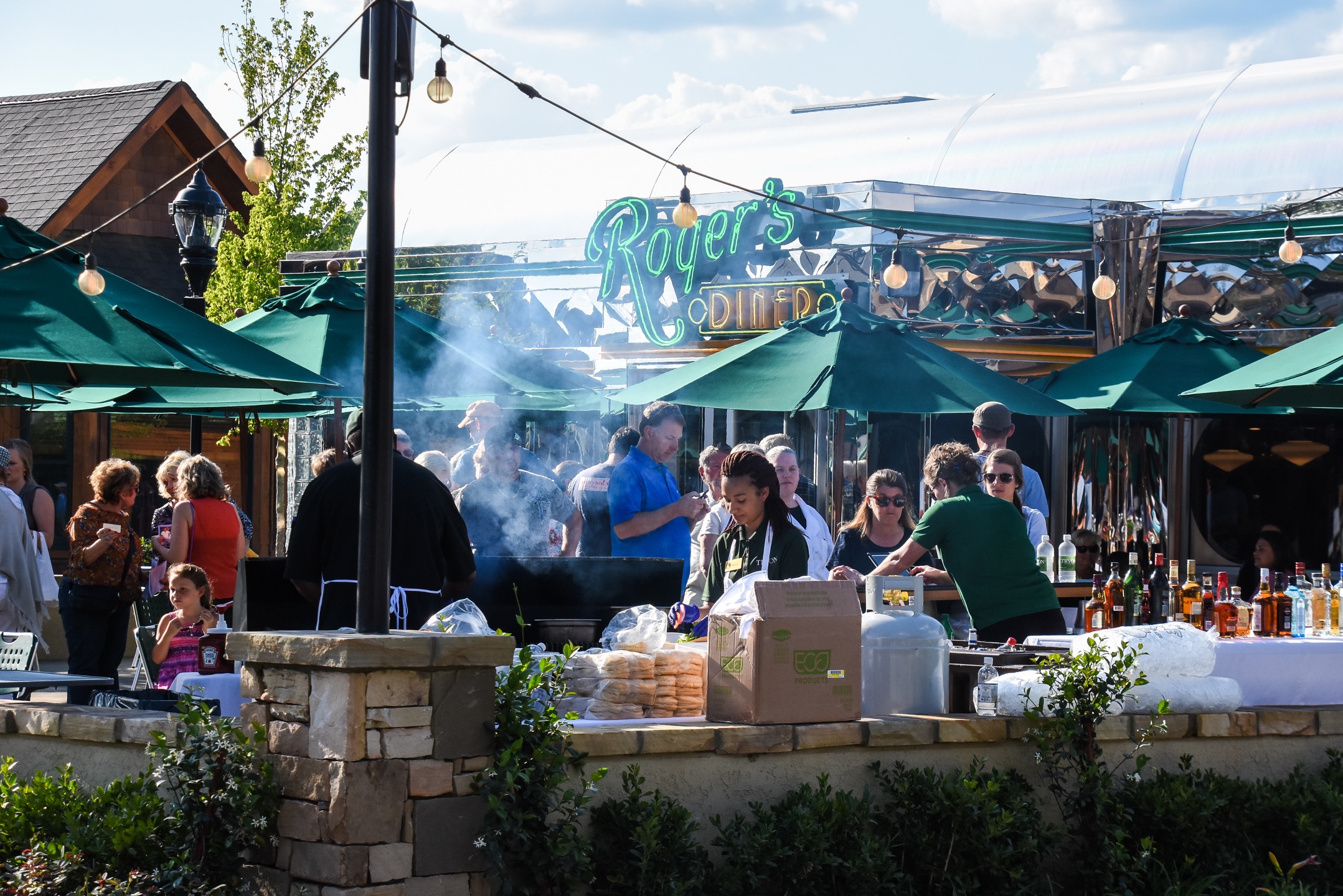 You are bound get hungry from all of the fun and free activities, and – lucky for you – all of the restaurants are open! Roger's Diner, Campagna, Blue Ginger, Legends Grille, and Siesta Cantina have amazing sit down dinners and delicious drink options, but there is still more food! There are food stands and concessions offering burgers, hot dogs, barbeque, grilled corn, cotton-candy and more treats strategically situated around all of the activity! If only you could smell the delicious food cooking during my video tour!
3. Drinks (It is Saturday night…)
After dinner, before dinner, or all night – there are drink options galore! The Silo Bar is personally my favorite because there are hammocks hanging right beside it that are just begging for me to lounge in them after I have ordered my margarita. Yum. Or, if you're looking for a more mellow time, Mane Street Coffee has you covered with hand crafted hot or cold coffees, smoothies, and more.
4. The Competition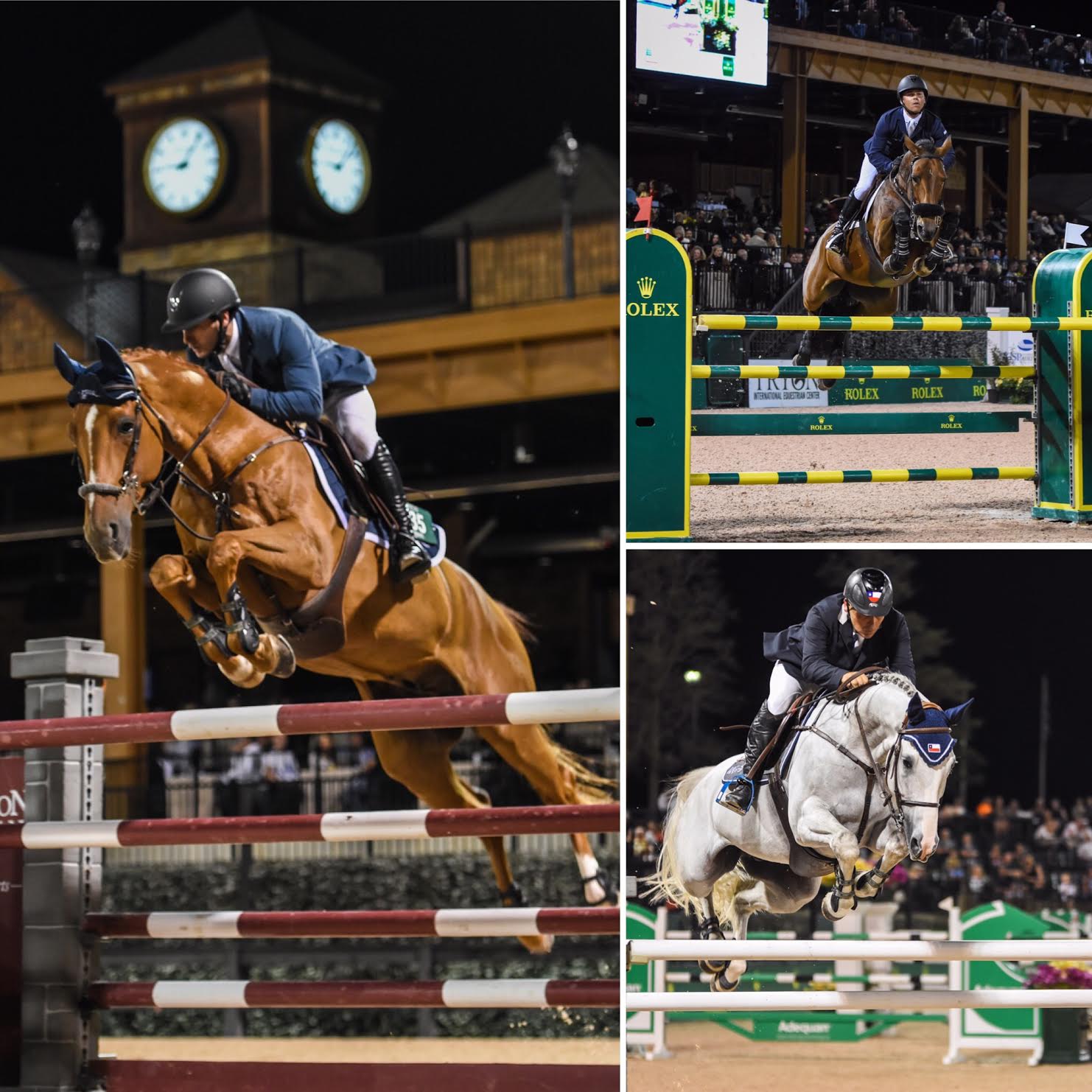 The Grand Prix is my favorite class at the horse show to watch because the jumps are HUGE. They are actually over my head and I am 5'9". I have major respect for those riders and horses. The class is also very easy to understand and explain to my friends/family because the goal is to go as fast as possible without knocking down any of the jump rails. Pretty straightforward and easy to follow! The best part is the jump-off ("tiebreaker round"), so always make sure you stay until the VERY end because that is when it gets super exciting. The Grand Prix is fast, fun, and easy to understand. LOVE it!
5. The Atmosphere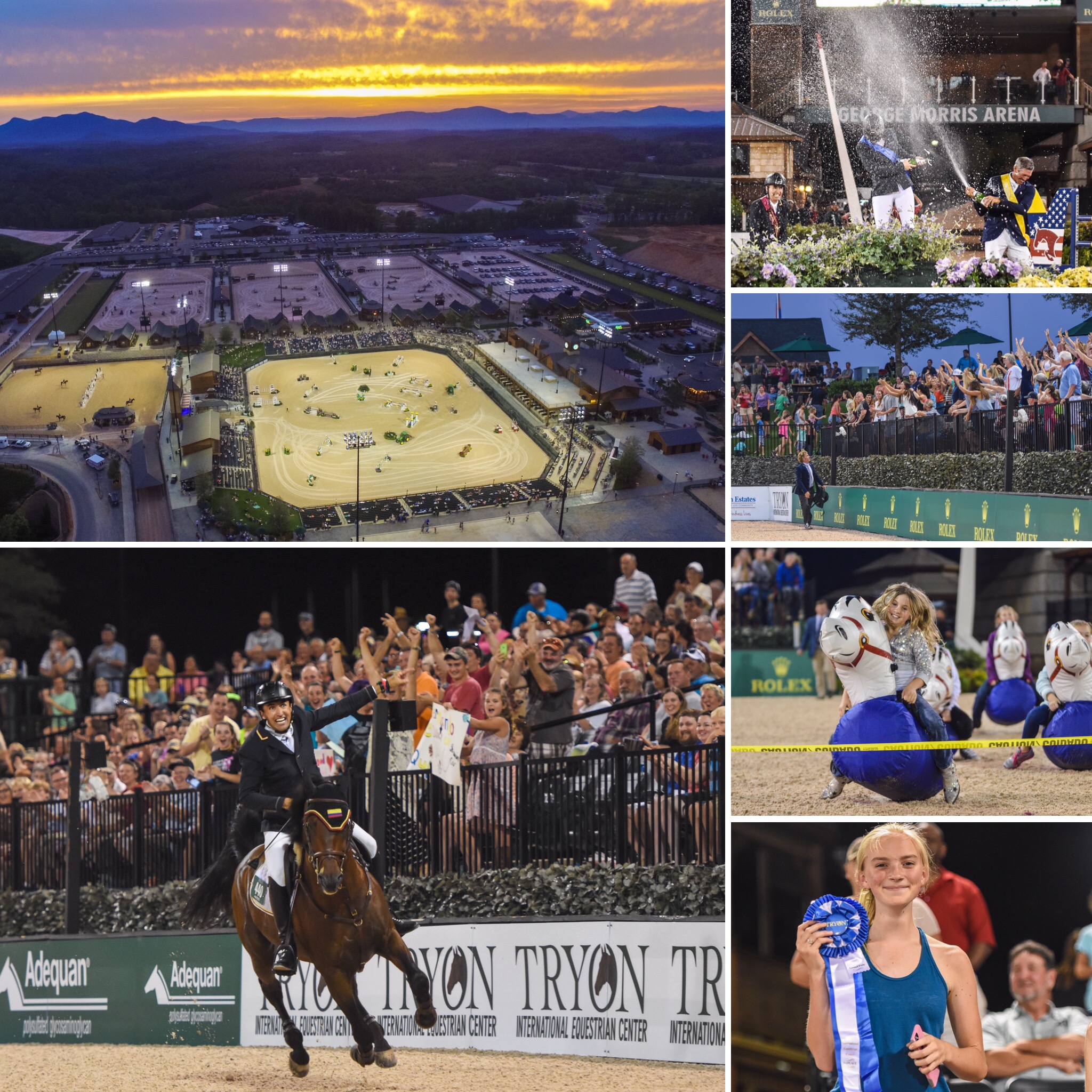 The best part about SNL is how many people come out to enjoy the evening. The gates open at 6pm and the competition begins at 8pm allowing the heat of the day to sink with the amazing sunset you are bound to see setting over the mountains during the competition. Kids are running around enjoying themselves or waving their hands during the t-shirt toss. The crowd gets so excited once a rider has finished their round – the announcer does a great job explaining what's happening in the class and there's lively music played after each round and during the breaks! Everything about Saturday night as a whole is something I look forward to all week, and I never want the night to end once it arrives! Thank you SNL for always giving me something better to do than sit at home and watch Netflix.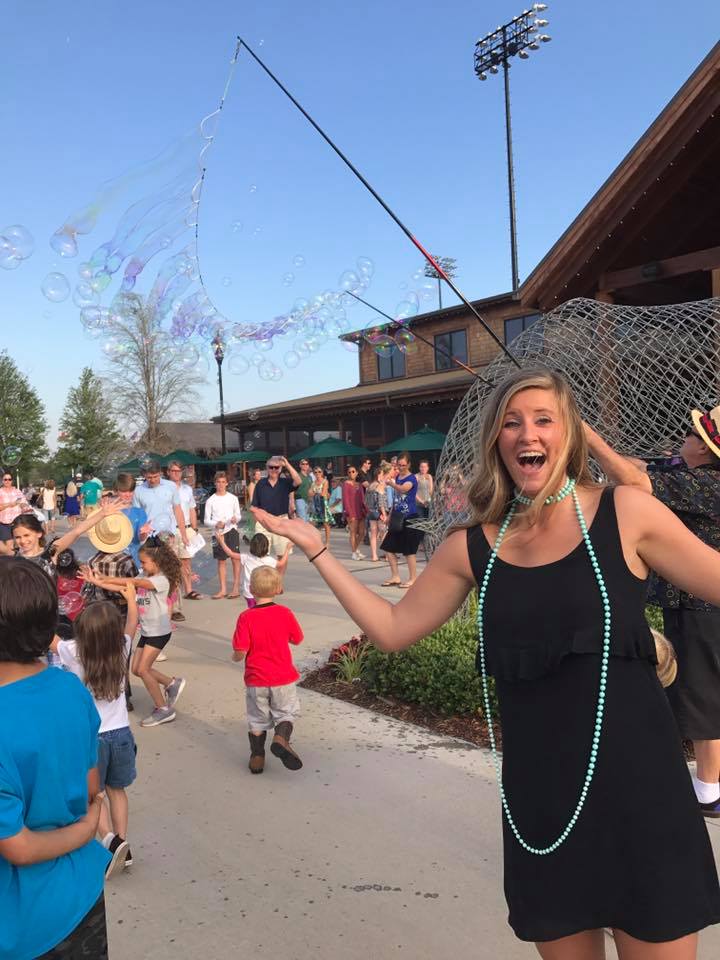 That's all for this tour! Tune in to the official Tryon International Equestrian Center Facebook for our next episode coming soon, or click here to view all of the tours we've done so far!
Want to watch a replay of the Facebook Live tour that we did on the official Tryon International Equestrian Center Facebook page?
To learn even more about Saturday Night Lights, click here. For a schedule of upcoming Saturday Night Lights events, click here.