Did I just hear your stomach rumble? Well, good news, you're going to want to be hungry when you come to visit or compete at Tryon International Equestrian Center and Tryon Resort! We have several on-site restaurants, a coffee shop, a general store with a deli inside, a one-of-a-kind bar, and much more! Our restaurants are open to the public, and many are open year-round, so come on out and enjoy! Your appetite will thank you.
1. Roger's Diner
Roger's Diner is an iconic piece of Tryon Resort that will surely meet all of your expectations. From famous burgers, to breakfast all day long, to the best milkshakes you will ever have – Roger's Diner has an incredible array of American favorites. In addition to the delicious food, you'll enjoy the authentic 50's diner feel, with comfy booth seating, a neon sign, vintage memorabilia lining the walls, and – of course – music that will transport you back in time to the "good 'ol days!"
Want to watch our #ToursOfTIEC of Roger's Diner to see more? Click Here!
Roger's Diner is open all day, every day from 7:00am to 9:00pm.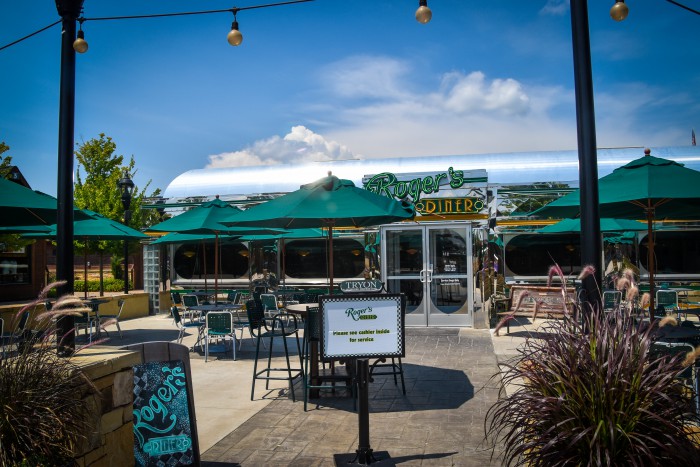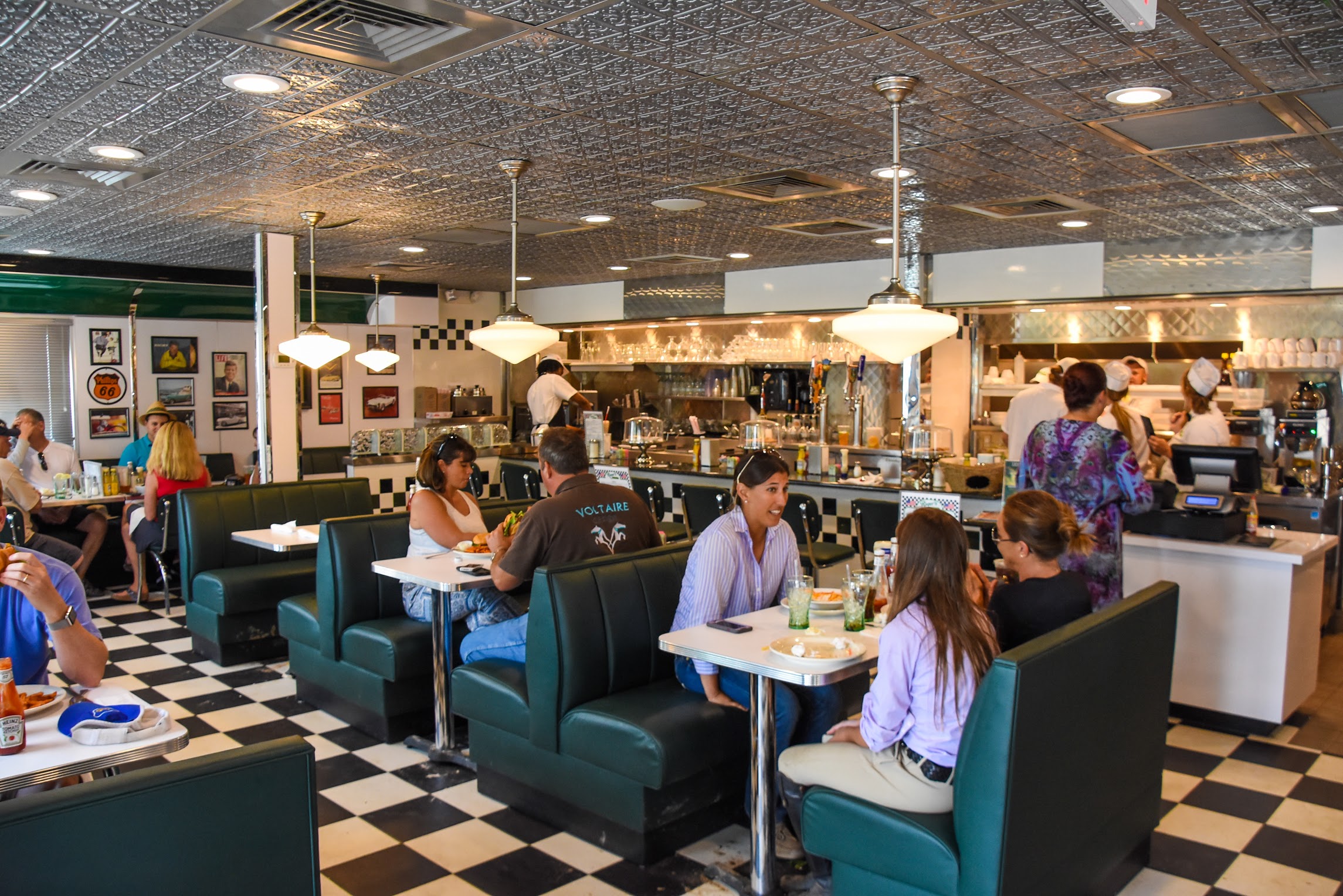 2. Legends Grille
One of the fine dining options on-site, Legends Grille has first class dining without the hassle of a strict dress code. There is also beautiful equestrian decor around the restaurant, and one of my favorite bars!
To watch our #ToursOfTIEC of Legends Grille, click here!
Meet Brian, one of the bartenders at Legends Grille, by clicking here!
Legends Grille is open Monday and Tuesday 5pm-9pm, Wednesday-Thursday 11am-9pm, Friday and Saturday 11am-10pm, and Sunday 11am-9pm.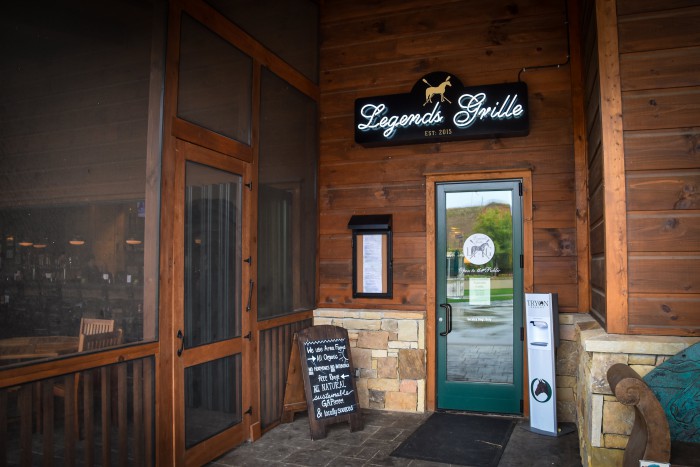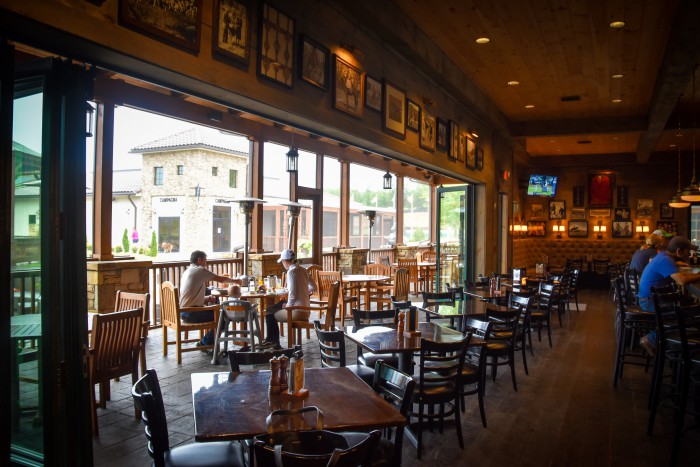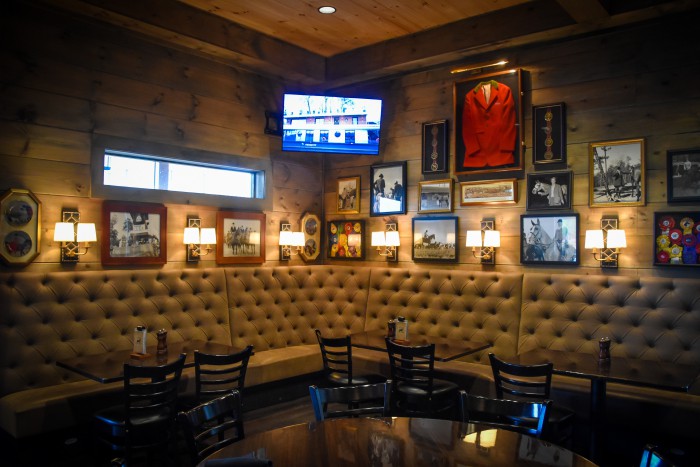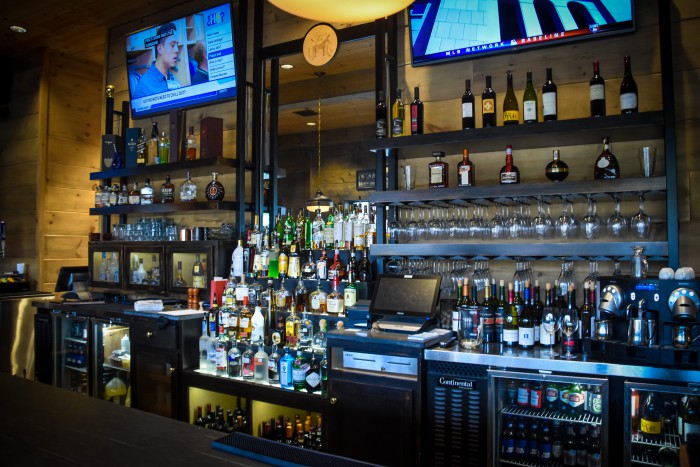 3. Campagna
Who doesn't love wood-fired pizza, fresh breadsticks, and wine? If you are looking for a fine Italian dining experience, look no further. Campagna is another delicious option on-site for that special date night or family celebration with an up-scale dining atmosphere, but a completely relaxed dress code. There is also a wonderful screened-in patio that allows you to enjoy the amazing North Carolina weather while dining! Campagna offers a full bar, and you can even peek into the wood-fired pizza oven while you dine. On Saturday nights, Campagna even offers an Italian buffet that is perfect for the whole family.
To watch our #TourOfTIEC of Campagna, Click Here!
Campagna is open Thursday-Sunday for dinner, 5pm-9pm.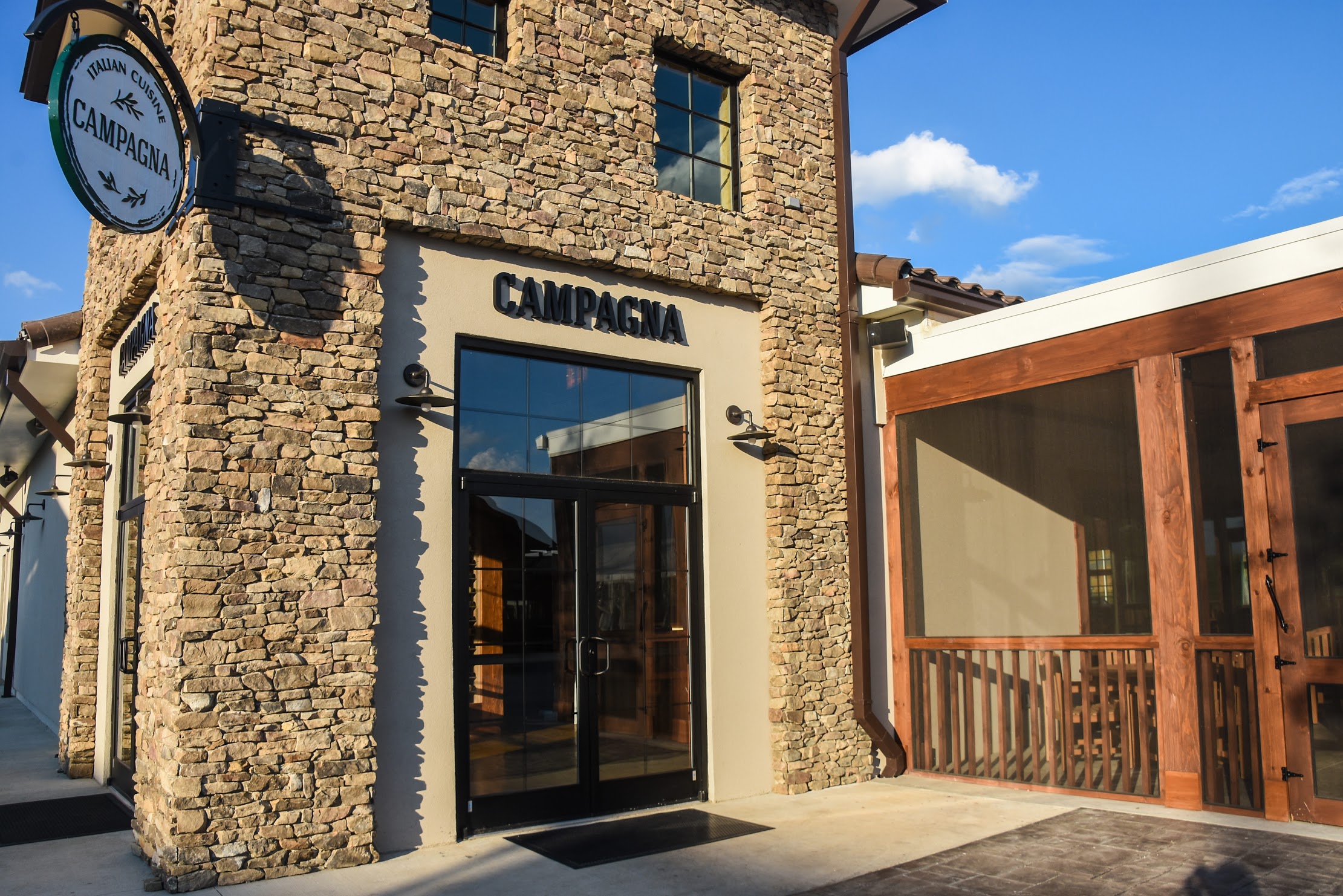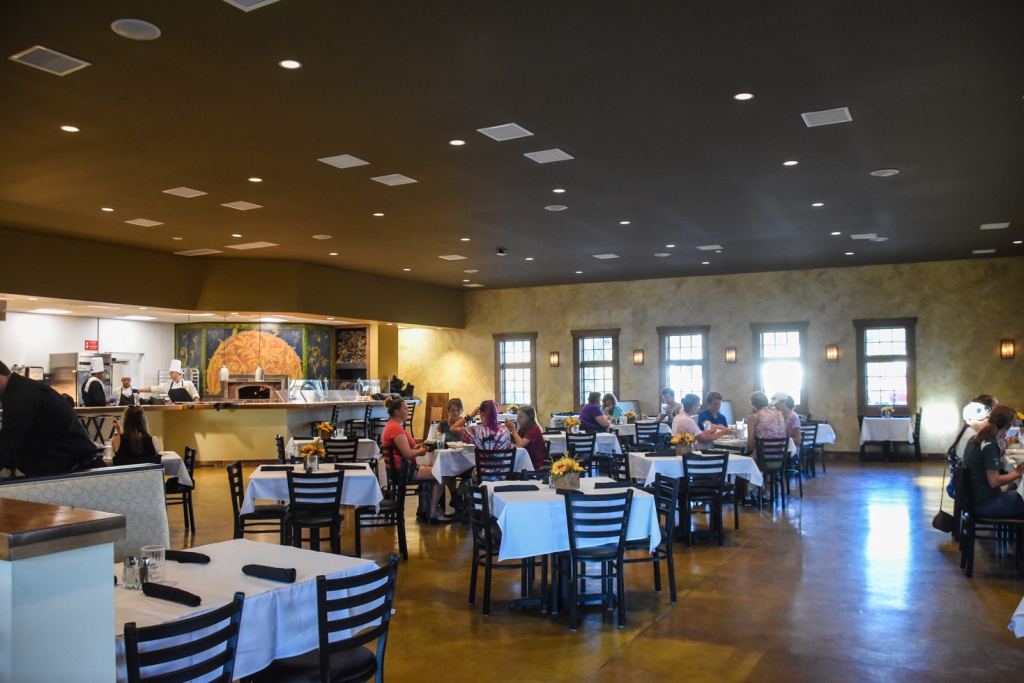 4. Blue Ginger Sushi and Noodles
Blue Ginger has hands down the best sushi. Come try some of their specialty rolls, or ask Chef James about a custom creation – he's famous for them! You will become a regular, trust me.
Blue Ginger is open Wednesday-Sunday 11am-9pm.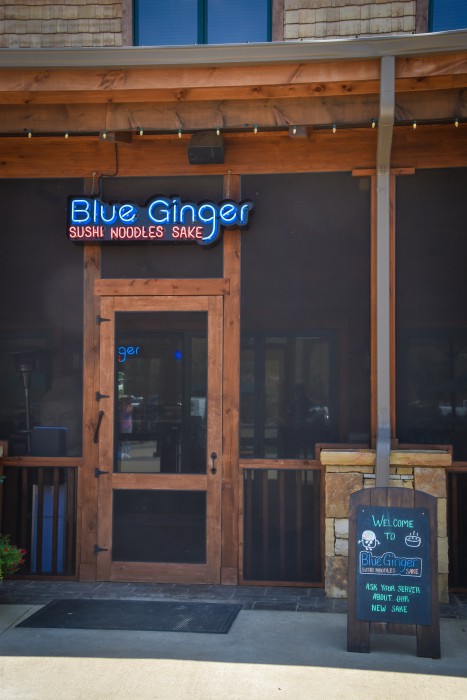 5. The Siesta Cantina
In the mood for authentic Mexican food? The Siesta Cantina is the perfect place to grab a quick burrito, quesadilla, salad bowl and more.
The Siesta Cantina is open Wednesday-Thursday 5pm-9pm and Saturday 11am-pm.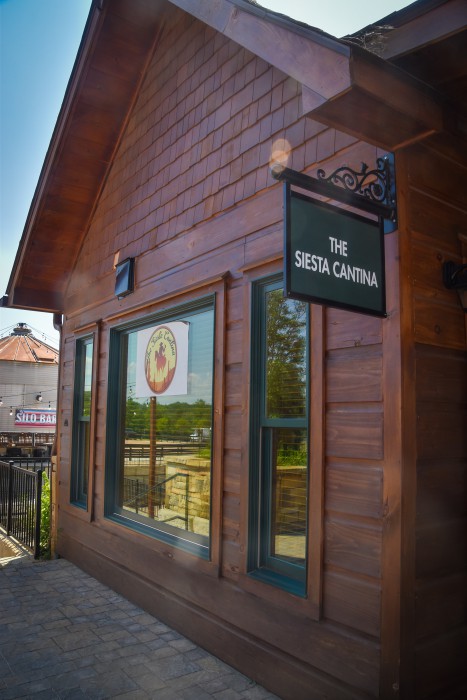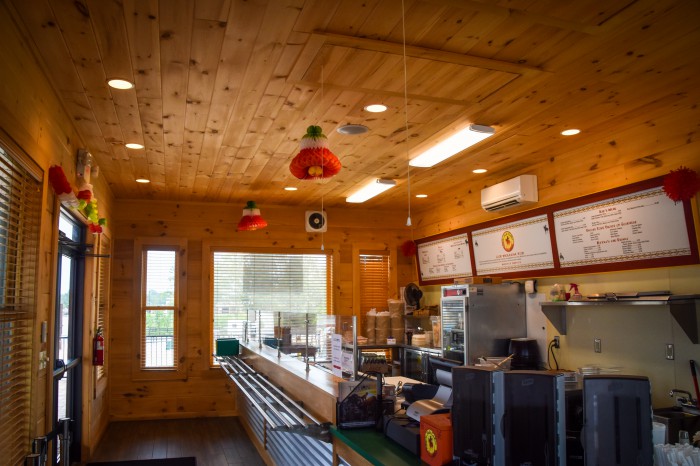 6. Mane St. Coffee
We all need that pick me up early in the morning, so make sure to stop by Mane St. Coffee for delicious crafted coffee and specialty drinks. There are always fresh pastries as well. Come sit and enjoy the relaxed environment while having a fantastic view of the competition rings.
Mane St. Coffee is open during competition weeks Wednesday-Sunday 6am-2pm.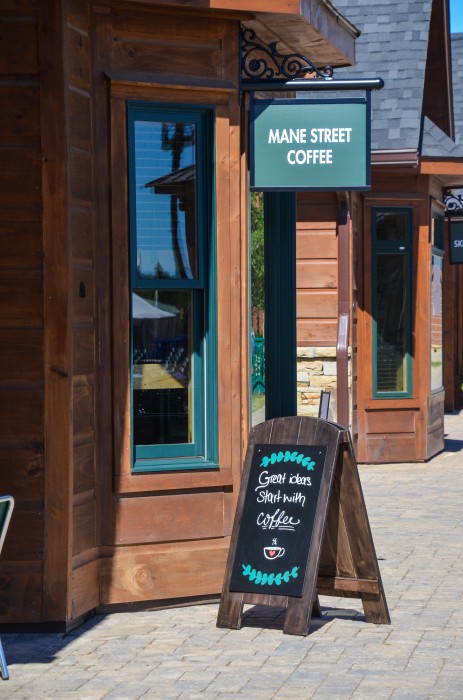 7. The General Store and Pony Express Deli
Ok, hands down one of the coolest places at Tryon. The General Store has everything you need from groceries, to toiletries, to craft beer and wine! There is also coffee, ice cream, chocolates, pastries, a candy bar, Tryon memorabilia, and the Pony Express Deli!
The Pony Express Deli is the newest addition to Tryon, with custom, hand crafted sandwiches and salads. Make sure to come try the deli, and hang out in the General Store! You won't want to leave.
To watch our #ToursOfTIEC of the General Store, click here!
To read about our Top 10 Favorite Things about The General Store, click here. 
The Pony Express Deli is open Tuesday-Sunday 10:30am-3pm and Saturday 10:30am-3pm, 5pm-9pm.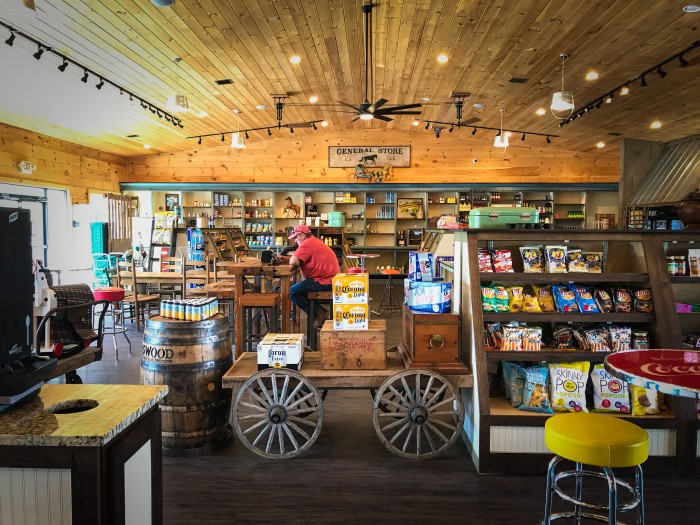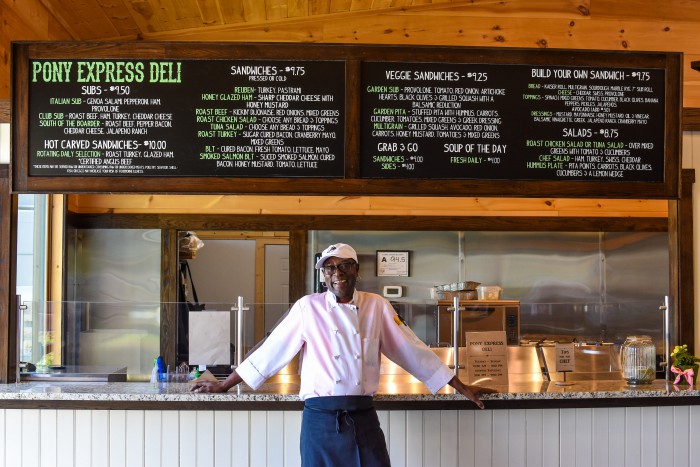 8. The Silo Bar
The Silo Bar is another completely unique location on-site at TIEC. With the hanging string lights, swinging hammocks, live Thursday night music, games, and delicious drinks, the Silo Bar is the new place where you'll be regulalry meeting your friends!
The Silo Bar is Open Wednesday-Friday 3pm-until close.
Saturday and Sunday beginning at 12pm.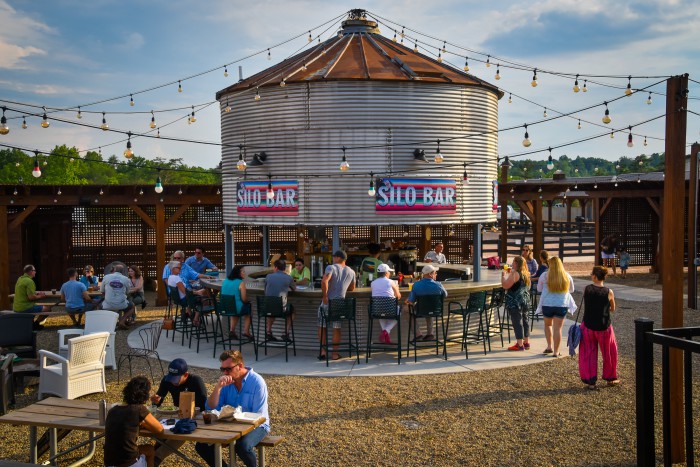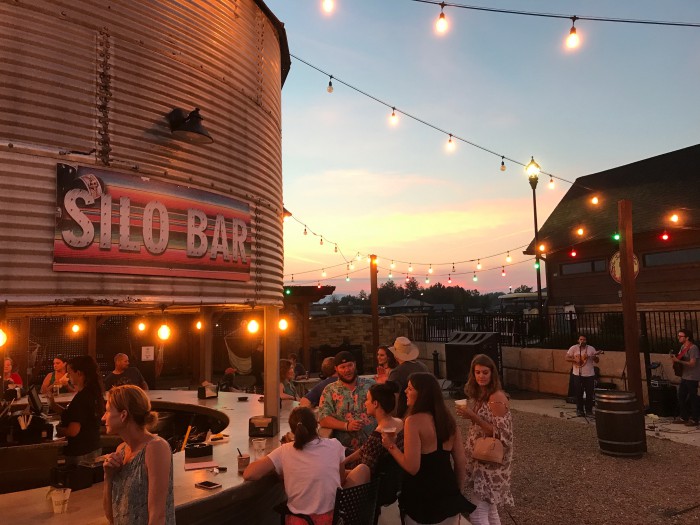 All of our restaurants are open throughout the week, so make sure to come join us if you are showing, or if you are just visiting! We can't wait to see your face when that delicious food and drink is coming your way!