For Immediate Release
Mill Spring, NC – December 5, 2017 – Earlier last month, Tryon International Equestrian Center (TIEC) welcomed the prestigious 2017 Festival Of The Hunt (FOTH) Field Hunter Championships, held November 15-19 on the Derby Field at TIEC. Entries to the competition doubled from the previous 2016 inaugural event, with competitors coming from not only the local area hunt clubs Tryon Hounds and Green Creek Hounds, but also from Moore County Hounds near Southern Pines, and from as far away as North Florida (Misty Morning Hounds), South Florida (Four Winds Foxhounds) and Maryland (Howard County/Irons Bridge).
The week began with local hunt clubs riding for two days on their normal schedule, welcoming out of town guests to join the field. The next two days featured rounds on the Derby field, with the first day showing pairs over a set course. Saturday began with a parade of hounds running a drag, followed by mock hunts for all three divisions: Hilltoppers, Handy Field Hunters (amateurs), and Working Field Hunters (professionals), with individual rounds determining final placings.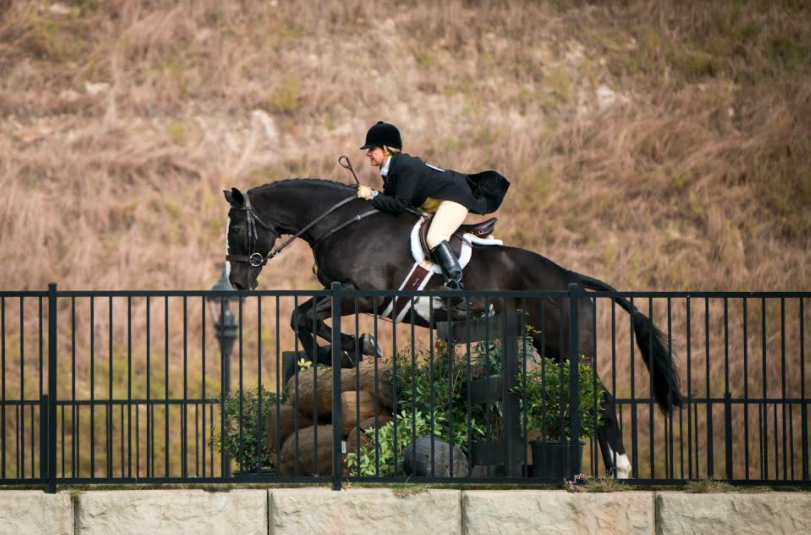 The mock hunts were led by Tryon Hounds huntsman Beth Blackwell and Field Master Kem Ketcham MFH, with the Hilltoppers led by huntsman David Raley and Field Master Becky Barnes.
Purses of $1000 per division were generously donated by local businesses including Tryon Builders, CRF Equestrian – NC, Hare & Hound Restaurant, Mountain Properties Group, Lisa Seger Insurance – Markel, and MFHA. Prizes were also awarded to the top three of each division, including show coolers from TIEC, a Carolinas Grand Champion cooler donated by Horseware® Ireland, and saddle pads donated by the Farm House were awarded to all FOTH participants.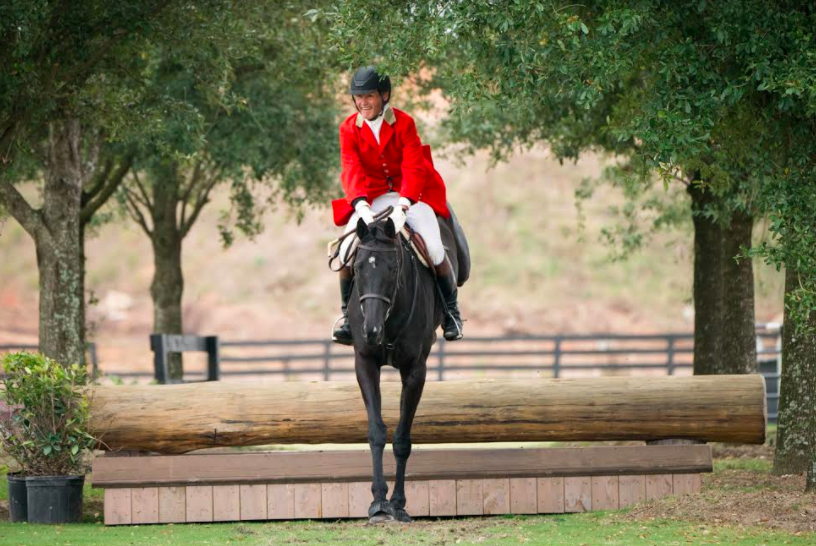 Results for the 2018 Festival of the Hunt Field Hunter Championships are as follows:
HILLTOPPER DIVISION
First place: Stephanie Schulte, Green Creek Hounds
Second place: Gena McCall Meredith, Green Creek Hounds
Third place: Reed McNutt, Tryon Hounds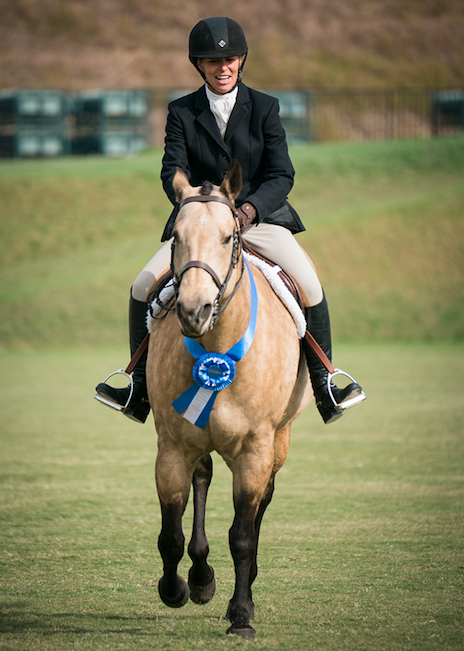 HANDY FIELD HUNTER DIVISION
First place: Cameron Sadler MFH, Moore County Hounds
Second place: Taylor Compton, Moore County Hounds
Third place: Kathryn Leef Howard, County/Irons Bridge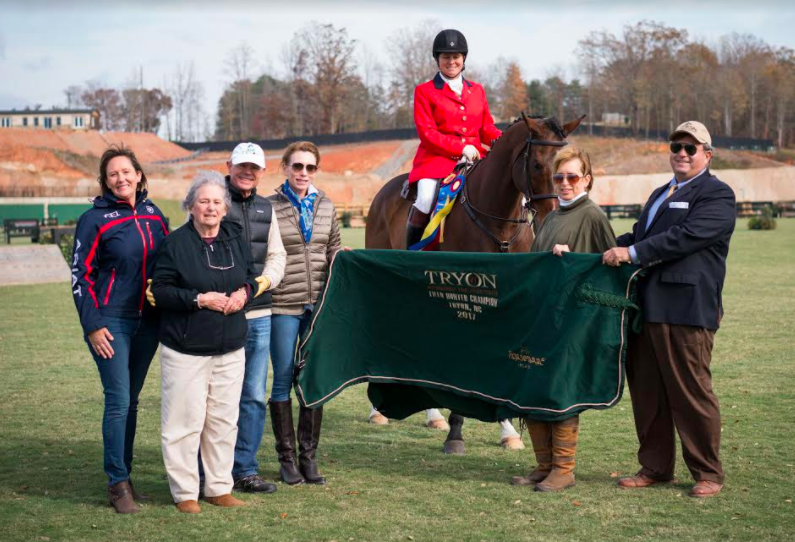 WORKING FIELD HUNTER DIVISION
First place: Ivy Grisanti Moore, County Hounds
Second place: Randi Goulding, Green Creek Hounds
Third place: Karen Benson, Tryon Hounds
For more information on Tryon International Equestrian Center, please visit http://tryon.coth.com.
Photo Credit ©Monica Stevenson. These photos may only be used once in relation to this press release with proper credit.