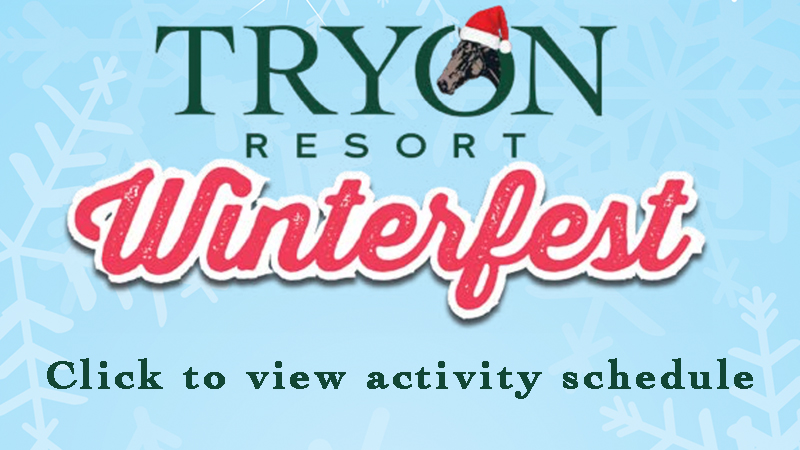 Weekends: November 15-December 29th
5pm-10pm
See schedule below for activities happening each day during Winterfest Village weekends.
Please Note: Kids activities require ticket purchase. See pricing below.
Carousel rides are FREE.
Ticket booth closes at 9:30pm to ensure time for activities until 10pm. ALL ACTIVITIES ARE WEATHER PERMITTING. ACTIVITIES AND TIMES VARY BY DAY. SCHEDULE MAY CHANGE WITHOUT NOTICE.
December 27-December 29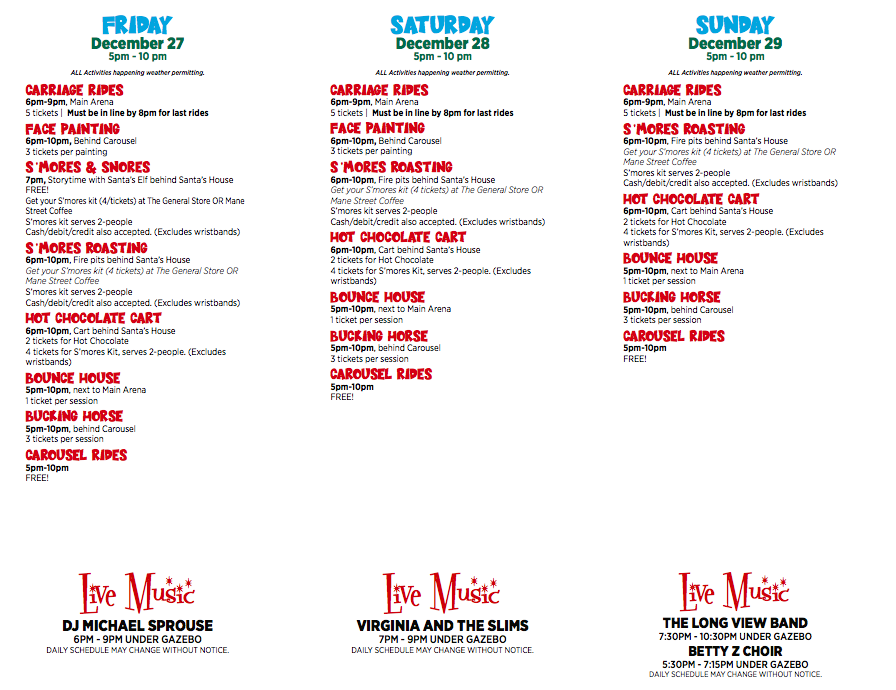 Pricing:
Tickets are $1 each. Tickets are non-refundable.
Bouncy House: 1 ticket per session
Bucking Horse: 3 tickets per ride
Carriage Rides: 5 tickets/person
Carousel Rides: FREE!
Face Painting: 3 tickets per painting
Petting Zoo Admission: 2 tickets per child
Pony Rides: 5 tickets per ride
S'mores: 4 tickets per kit
The Grinch's Whoville Village: 1 ticket per child
 SANTA'S HOUSE: Free Admission
5 tickets/digital photo or 10 tickets/print framed photo
(cash/debit/credit also accepted at Santa House)
ALL ACCESS NIGHT PASS: $20 per person
Good for unlimited ticketed activities from 5pm-10pm good for one Winterfest night; does not include Santa's House photo
Click here to see EVERYTHING happening at Tryon Resort this holiday season!