The 2018 USPC Charles Owen Championships East, presented by Flair, LLC and Airowear

Click here to view the Guidebook to USPC Championships East 2018.
Click here to view the vendor space request form.
Click here to view the insurance form for vendors.
Welcome Competitors!
Congratulations on qualifying for the 2018 USPC Charles Owen Championships East, Presented by Flair, LLC and Airowear! We are thrilled to welcome this incredible event back to our venue, and look forward to hosting you and your families. As our organization strives to grow horse sport, we appreciate the positive contributions Pony Club makes toward developing a life-long love of the horse and sport, and are honored to be a part of this important experience in your lives.
We are proud of everyone competing here this week. Your dedication, hard work and passion for equestrian sport has led you to this significant milestone. We celebrate your achievements and look forward to cheering you on! 
We have tons of fun planned for you this week. Here are the highlights:
Wednesday Evening:
Welcome Block Party  from 6pm-9pm in the Legends Plaza with street entertainment, carousel rides, food vendors, karaoke, and dance party.
Open to the public
Thursday Evening:
Opening Ceremonies – 6:30pm, George Morris Arena
 Followed by: "Battle of the Barns" Lip Sync Contest, George Morris Stage (competitors only; please register at Tryon.com)
Legends Club dinner buffet open to the public ($20, tickets available at the door)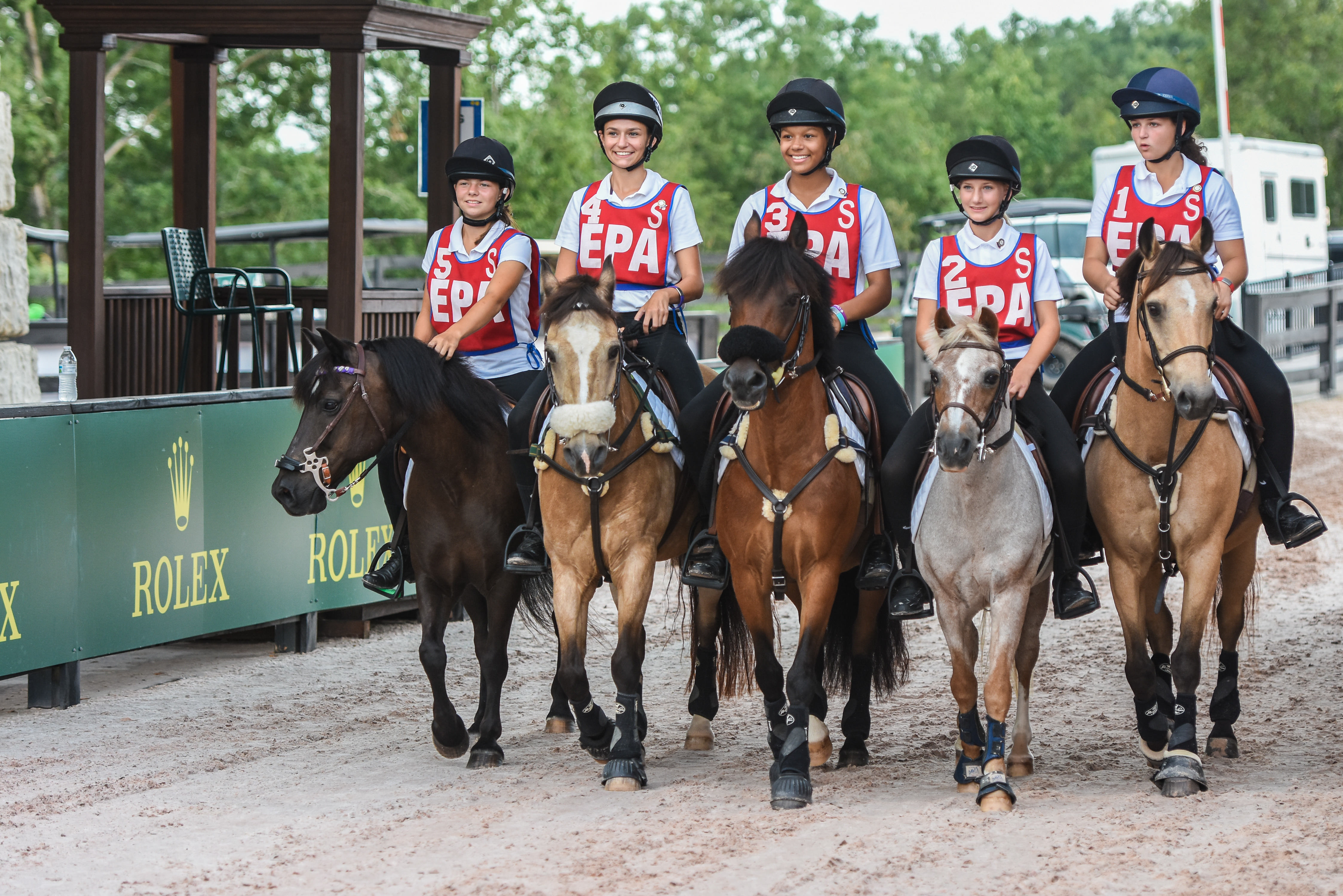 Legends Club Lunch Buffet Friday-Sunday:
Open to the public 11am-2pm with tickets ($15.95) available at the door
Friday Evening:
Competitors' Party – 6pm-9pm, Legends Club
Sponsored by TIEC –  Free for all competitors, officials, and volunteers with additional tickets ($20) for purchase online in advance (recommended) and at the door 
Table Decorating Contest for competitors 4pm-6pm
Saturday Evening:
Enjoy our famous "Saturday Night Lights" event series featuring a
variety of family activities and live entertainment alongside the 2018 President's Cup Competition.
Gates open at 6pm, competition begins 8pm
Legends Club buffet open to the public with tickets ($25) available for purchase online in advance, at the door depending on availability.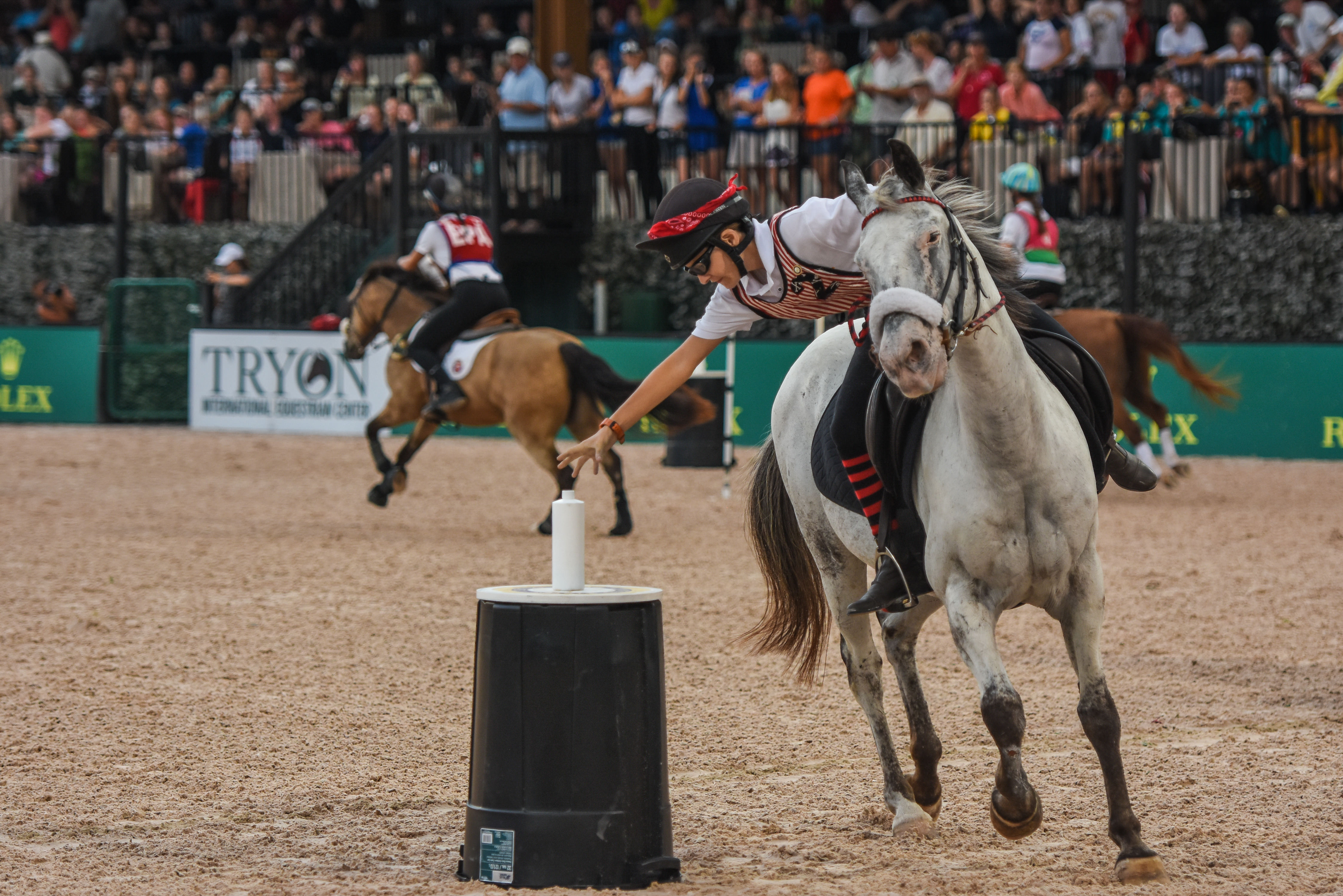 Sunday:
Wrap Up Competition & Awards Presentations
"Battle of the Barns" Lip Sync Battle
Be sure to register your team now for the "Battle of the Barns," scheduled for Thursday night on the George Morris Arena Stage, following the Opening Ceremonies. This lip sync competition is back by popular demand and sure to be both fun and entertaining! Dress the part, act the part, sing the part!! Go online to www.Tryon.com under the Pony Club tab to register your team. The first place, winning act will be awarded a $1,000 grant to your Pony Club, second place will receive $750 and third place will win $500. We can't wait to see your best lip sync teamwork and creativity! 
Friday Night Competitor's Party
For Friday night's Competitor's Party in Legends Club, a table decorating contest is your Pony Club region's chance to prove its regional spirit and take home fun prizes. The Club will be open for decorating beginning 4-6pm on Friday, with judging taking place at 6:30pm. One table decorated with the best regional pride is allowed per region, with five finalists chosen for public voting on Instagram. 
Want more information on Tryon Resort and what to do while you're here? Check out our Visitor Guide here