Become a Tryon Resort Vendor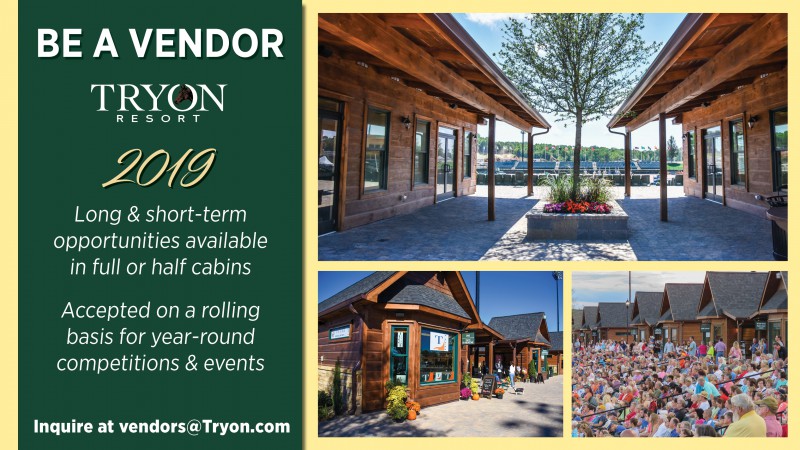 Weekly vendor opportunities available outdoors and indoors. Permanent cabins along The Promenade at Tryon Resort and Pop-Up locations throughout property are available.
The Promenade at Tryon Resort is home to our in-house yoga studio, adventure center and Tryon Resort apparel shop, restaurants and boutiques conveniently located adjacent to Warm Up Rings 1-4 and the iconic Tryon Stadium at TIEC. Permanent cabin space is limited for 2019, with half and quarter cabins still available. Learn more below.
How much does it cost?

Click here for the Vendor Application
Food Vendors: Click here for an Application
Long term rentals of 4 consecutive months or more earns a 50% discount on weekly rent!
Which weeks are available?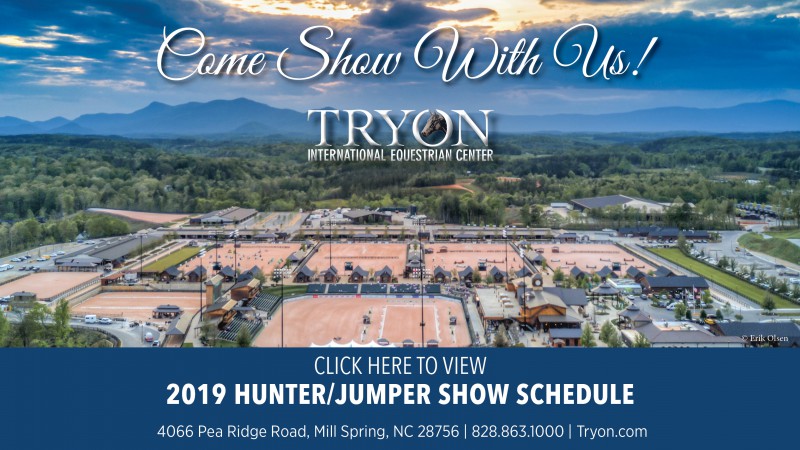 Special Equestrian Events:
July 24-28: US Pony Club Championships East
September 14-15: Blue Ridge Mountain Horse Trials at TIEC
October 5: 73rd Tryon Block House Races — *Outdoor spaces only
November 7-10: Young Horse Show Finals
Click here for more information on Special Events at TIEC.
Click here to for the Vendor Insurance Form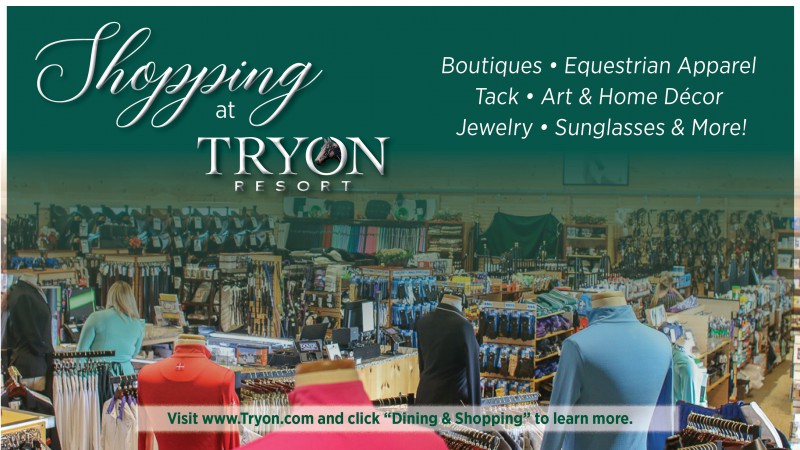 Click here to view current On-site Shopping vendors at Tryon Resort.
Questions: Please contact vendors@tryon.com with questions.