Competitor FAQ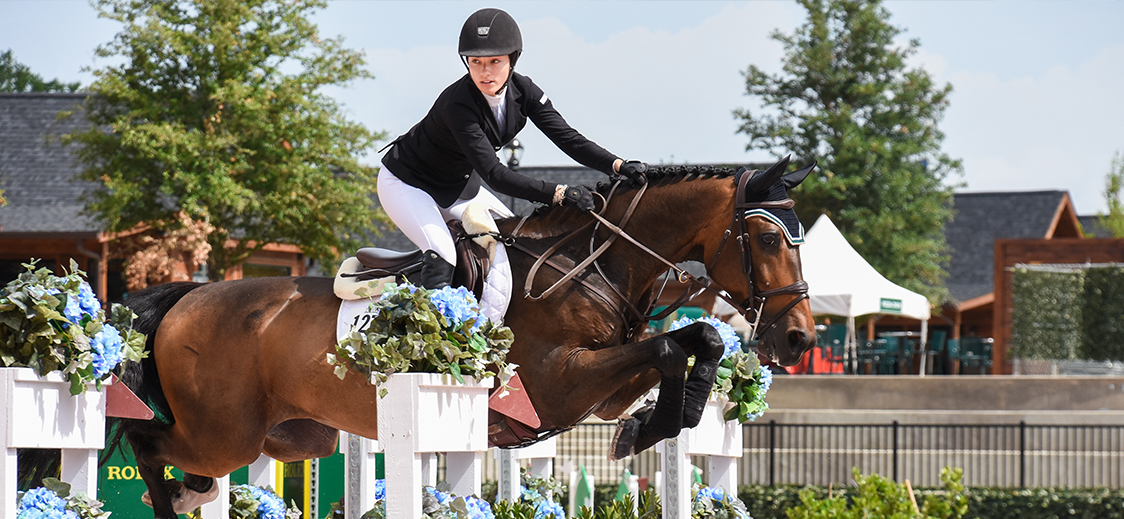 When is your next horse show?
Tryon International Equestrian Center hosts hunter/jumper horse shows in the spring, summer and fall. For specific show information, please click here for our list of upcoming events and join us on Facebook for current news on our shows, themed events and live updates as they happen. TIEC also hosts dressage horse shows. In 2016, TIEC will host the United States Pony Club Championships East and the American Eventing Championships.
Where can I find a prize list?
Click here for hunter/jumper horse show prize lists.
Click here for dressage horse show prize lists.
Where can I download an entry form and find a list of the required health documents? 
Click here for our printable entry blank, or view the entire prize list and required health documents by clicking here.
Who can I contact for stall reservations or about feed and bedding? 
Please contact Lance Bennett at (828) 863-1003 or stabling@tryon.com. You can also fill out our online form for Stabling Requests by clicking here.
How can I contact the show office? 
The phone number for the Exhibitor Office is (828) 863-1005, or you can click here to e-mail us. The main office phone number is (828) 863-1000.
Where can I see results? Where can I watch videos of my round?
Results, orders-of-go, ring statuses, and more can all be viewed on your Showgrounds Live account, or you can browse show results by clicking here. You can view videos on ShowgroundsLive by clicking here and searching by class number/name, horse, or rider/owner name. Double check that the correct show date is also selected from the dropdown.
How do I get to the show grounds? What are the closest airports?
TIEC is located conveniently off of exit 170 on US Highway 74, at 25 International Blvd., Mill Spring, NC 28756. For a map and detailed directions, please click here. The Greenville-Spartanburg, SC International Airport (GSP) is 45 minutes away; the Charlotte Douglas International Airport (CLT) is 50 minutes away; and the Asheville Regional Airport (AVL) is 40 minutes away.
I've never been to Tryon before. Is there a map of the show grounds available? 
Click here to view a map of the TIEC show grounds.
Where can I see a list of judges and officials? 
Please click here to view a current prize list, which contains a list of the judges and officials for each show.
What is the parking situation at TIEC? 
Parking at TIEC is free and plentiful. There is designated parking close to the barns. However, fire regulations prohibit all vehicles, including trailers, vans and passenger vehicles, from being parked in the stable areas. Vans and trailers are only allowed in the stable area to load and unload.  All of our spectator parking is located in front of and to the sides of the Legends Club at the main entrance.
What are the on-site lodging options? 
We have several options for on-site lodging, including 1BR cabins, 3BR cabins, 5BR cabins, RV pads, and the Stable House Inn. For a directory of our on-site lodging options, please click here. We now offer online booking for lodging reservations. Click here for online booking. You can also call our lodging office at (828) 863-1105 or e-mail lodging@tryon.com.
I need to have something mailed to me while I'm at the show. Where should I have it sent? 
Please have all packages addressed to:
Attn: Your Name, Barn/Company Name
c/o 25 International Blvd.
Mill Spring, NC 28756
What is there to eat at TIEC? Where can I look at menus?
Open seven days a week year-round, TIEC boasts a diverse range of affordable dining options for both busy horse show days and relaxed afternoons with family and friends. Open every week, the 50s-inspired Roger's Diner offers breakfast, lunch and dinner. Also offering lunch and dinner service and indoor/outdoor seating, Legends Grille serves dishes that are prepared using the freshest ingredients and presented with casual elegance. Blue Ginger Sushi is also open year round and boasts some of the best sushi options in the area! During competition weeks, try the Tryon Cafe, Mane St. Coffee, Triple Crown Deli & Subs and The Siesta Cantina. For a directory of on-site dining options, hours and menus, click here.
How can I book a table in the Legends Club? 
Click here for our Legends Club Table Request form.
What kinds of shopping is there at TIEC?
With stores ranging from the top equestrian brands and classic jewelry to clothing boutiques, antique treasures and more, on-site shopping is a fun way to enjoy an afternoon or Saturday night with friends. All of our shops are in air-conditioned beautiful vendor cabins located conveniently on the paved pathway in between the George Morris Arena and our smaller rings. TIEC also has two official on-site tack shops: Tryon Tack and Tryon Tack II. The larger tack shop is located near the main entrance of the Legends Club. For more information on what brands we carry at Tryon Tack, click here. For more information on the specific vendors who will join us for our next show, click here.
What is Saturday Night Lights?
One of our favorite nights of the week, Saturday Night Lights is a Grand Prix show jumping event featuring food, fun, live music, and the highest level of competitive show jumping at Tryon International Equestrian Center on select Saturday evenings throughout the year. For more information, click here.
Who should I contact if I lost something at the show?
If you have lost a horse-related item, please contact the Horse Show Office by stopping by in person or calling (828) 863-1005. If you might have left something in one of our restaurants or spectator areas, please check with our Lodging department at (828) 863-1015. Found items are kept for 30 days. All guests claiming items must bring their photo ID. If you have found an item you would like to turn in to Lost and Found, please call our Security department at (828) 863-1019.
If you still have questions, please try our Spectator FAQ page or contact us by clicking here. We'll direct your question to the appropriate party and have someone get back to you as soon as possible!