Spectator FAQ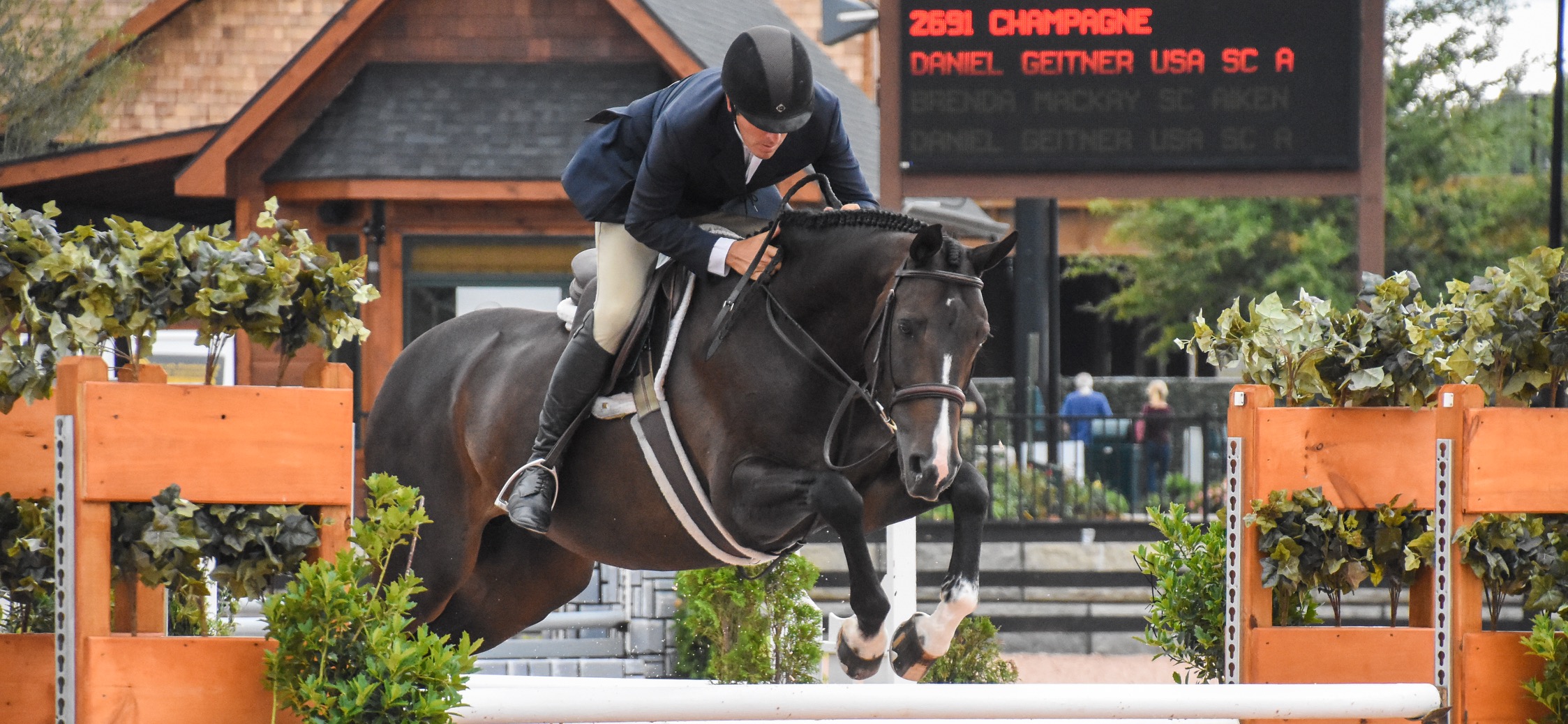 What are the dates of your next horse shows?
Tryon International Equestrian Center hosts hunter/jumper horse shows in the spring, summer and fall. TIEC also hosts dressage horse shows as well as eventing horse shows. For specific show dates, please click here for our list of upcoming events and join us on Facebook for current information on our shows, themed events and live updates as they happen. If you've never been to a horse show before, our Horse Show 101 page is also helpful for learning about the competition you'll be watching!
What is the price of admission and do I need tickets?
General admission to TIEC horse show competitions  is free and open to the public. Special events may be ticketed. We hope you'll bring the whole family or a car full of friends! Our special Saturday Night Lights Grand Prix show jumping events are also free – carousel rides, music and live entertainment included! For more information on Saturday Night Lights, click here.
How much does parking cost and where do I go?
Parking at TIEC is free! All of our spectator parking is located in front of and to the sides of the Legends Club at the main entrance. When you drive on to property, you will cross a small paved bridge and continue straight down the paved road. The riding rings and main entrance by the Legends Club will be on your right.
How do I get to the show grounds?
TIEC is located conveniently off of exit 170 on US Highway 74, at 25 International Blvd, Mill Spring, NC 28756. For a map and detailed directions, please click here.
When is the best time to watch the competition?
Our hunter/jumper shows generally run Wednesday through Sunday and start at 8am and wind down in the late afternoon through 5pm. We recommend arriving mid-to-late morning and staying through the afternoon to catch the height of our show jumping events and other classes. This also allows time for browsing our many shops and enjoying lunch in a relaxed, comfortable atmosphere. For information on our Saturday Night Lights show jumping, visit this page.
I've never been to a horse show. What should I wear?
Horse shows at Tryon International Equestrian Center are casual outdoor events. We recommend sensible walking shoes so that you are comfortable while exploring the entirety of the show grounds. For hot days, we have abundant seating with shade for watching the competition. Also, if you've been to a horse show before, we recommend visiting our Horse Show 101 guide to learn about some of the sights, sounds and fun you'll experience at TIEC!
I made plans to come, but it's raining. Should I still come?
All of our events are rain or shine —some of the most exciting jumping competition is in the rain! We only cancel or postpone a competition if the weather is severe to the point of risking the safety of horses or humans. Additionally, most of our rings have covered seating areas where you can watch and stay dry! For major events such as Saturday Night Lights, we will post on Facebook if there are last minute cancellations, postponements, or other changes.
What activities are there for my kids? Is TIEC kid friendly?
Bring the whole family! Kids will enjoy walking the grounds and getting to see hundreds of beautiful horses up close. TIEC is the perfect place to begin your love affair with the equestrian sport! Our Saturday Night Lights events are also great for children and feature activities such as face painting, circus performers, dance contests, t-shirt tosses, free rides on the Venetian carousel and live bands! We offer a variety of kid-friendly dining options and shops as well. For a complete overview of What To Do at TIEC, click here. For more information on Saturday Night Lights Grand Prix events, click here.
Should I plan to eat while at TIEC? Where can I look at menus?
Yes, come hungry! Open seven days a week year-round, TIEC boasts a diverse range of affordable fine dining options, whether you've planned a family night out with the kids or an intimate evening of casually elegant dining with close friends. Open every week, 50s-inspired Roger's Diner offers breakfast, lunch and dinner, with a menu of classic and southern favorites like burgers, patty melts, grits and milkshakes along with breakfast all day. Also offering lunch and dinner service and indoor or patio seating, Legends Grille serves dishes that are prepared using the freshest ingredients and presented with casual elegance. Get your sushi fix year-round at Blue Ginger Sushi & Noodles where the freshest seafood and locally sourced ingredients are handcrafted into edible works of art. During competition weeks, try Mane St. Coffee, Clear Rounds Pub, and The Siesta Cantina. Our on-site General Store also offers groceries, local and NC-based treats and delicacies, and a huge variety of basic toiletries and home supplies for your convenience. For a directory of dining options, hours and menus, click here.
I'm planning a group trip to TIEC. Can you recommend some things for us to do? 
We're excited to have you and your entire group! When arranging your trip, we recommend viewing our What To Do page as a starting point for making plans. If you've never been to a horse show before, our Horse Show 101 page is also helpful for learning about the competition you'll be watching!
What is Saturday Night Lights?
One of our favorite nights of the week, Saturday Night Lights is a Grand Prix equestrian event featuring food, fun, live music, and the highest level of competitive show jumping at Tryon International Equestrian Center on select Saturday evenings throughout the year. For more information, click here.
I'm interested in volunteering at TIEC. How do I find out about volunteer opportunities? 
For volunteer opportunities, please click here.
Who should I contact if I lost something at TIEC?
If you have lost a horse-related item, please contact the Horse Show Office by stopping by in person or calling (828) 863-1005. If you might have left something in one of our restaurants or spectator areas, please check with our Lodging department at (828) 863-1015. Found items are kept for 30 days. All guests claiming items must bring their photo ID. If you have found an item you would like to turn in to Lost and Found, please call our Security department at (828) 863-1019.
If you still have questions, please don't hesitate to check our Competitor FAQ page or  contact us by clicking here. We'll direct your question to the appropriate person and have someone get back to you as soon as possible!