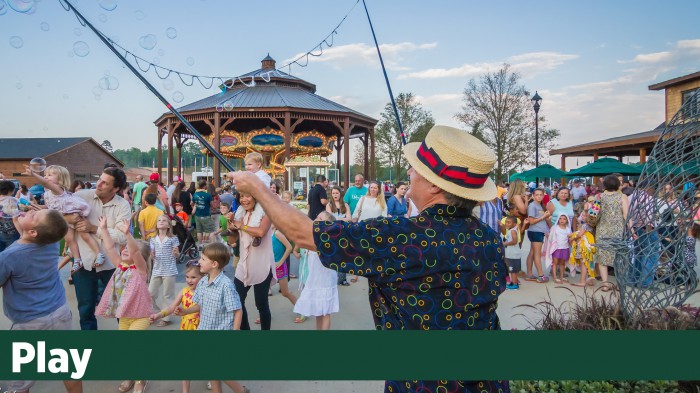 Cleghorn Golf & Sports Club
183 Golf Circle, Rutherfordton, NC 28139
828-286-9117
One of Golf Digest's "Best Places to Play," Cleghorn Golf & Sports Club combines an exceptional 18-hole course with scenic views. Enjoy the pool and sports club, basketball, shuffleboard, and tennis courts.
Cleghorn Gun Club
1887 Union Road, Rutherfordton, NC 28139
828-863-1435
World-class clay pigeon shooting, with a 15-station course and four traps per station designed by nationally-renowned Rick Hemingway and Heyward Cunningham, will delight shooters at any level. Lessons, rentals, and ammo available.
Equine Simulator
Onsite at Tryon Resort
831-596-4999
Train on the world's most high-tech, perfect "horse." Trainer Barbro-Ask-Upmark, USDF Gold-Silver-Bronze Medalist, will help you achieve your goals in Dressage or Jumping with this invaluable tool for any rider.
The Polo School at Tryon Resort
Onsite at TIEC (Spring & Summer Only)
828-863-1000
Learn to play polo on one of our onsite polo school ponies at TIEC with experienced instructors. All ages and experience levels welcome. Open 7 days/week by appointment spring and summer. Group/introductory rates and packages available.
Featured Listings:
Cherry Mountain Farm
3946 US 64 Hwy, Rutherfordton, NC 28139
954-410-2892
Come visit our beautiful angora goat farm and visit our gift shop. Call to arrange a tour that fits your schedule and cuddle with an Angora kid or two!
Granddaddy Fly-Fishing Experience
Lake Lure, NC 28746
828-980-3554
Full-service fly-fishing excursions in beautiful Lake Lure and throughout the rivers of Western North Carolina. Full and half day wade trips, full day float trips and Lake Lure trips available.
KidSenses Children's InterACTIVE Museum
172 North Main Street, Rutherfordton, NC 28139
828-286-2120
The 11,000 square-foot museum features 12 hands on interactive exhibits, a 7,500 square-foot children's garden (open seasonally), and at a separate location, FACTORY Preview, a maker space for kids 11+.
Kings Mountain Little Theatre, Inc.
202 S. Railroad Ave., P.O. Box 1022, Kings Mountain, NC 28086
704-730-9408
Liberty Mountain, by Playwright Robert Inman, depicts the dramatic events leading to the October 7, 1780 Battle of Kings Mountain. It brings to life the story of these Carolina Backcountry patriots, who with their victory helped secure our nation's liberty. The indoor drama features full theater action, music, epic battles, and special effects.
Lake Lure Adventure Company
470 Memorial Highway, Lake Lure, NC 28746
828-625-8066
Pontoon Boat, Kayak, and SUP Rentals. Waterskiing, Wakeboarding, Wakesurfing & Tubing. Bring the family or get together with friends and join us on beautiful Lake Lure for a complete water sport adventure.
Pearson's Falls and Glen
(Owned and Operated by The Tryon Garden Club)
2748 Pearson Falls Road, Saluda, NC 28773
828-749-3031
Over 250 acres of native forest, granite, streams, and ¼ mile trail to a 90ft. waterfall. Picnic facilities available. 18 miles from Tryon Resort. Service dogs only.