Mark Your Calendars for the 2019 Festival of the Hunt presented by Two Rivers Hay!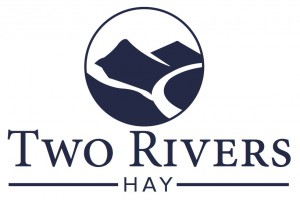 The 2019 Festival of the Hunt presented by Two Rivers Hay, highlighting the history and tradition of fox hunting and working field hunters, will be welcomed back to the venue November 14-16, 2019. With opportunities to hunt with local hunt clubs, mock hunts, the TIEC Field Hunter Championships and Carolina Performance classes, the Festival of the Hunt is a beloved fall tradition at Tryon Resort.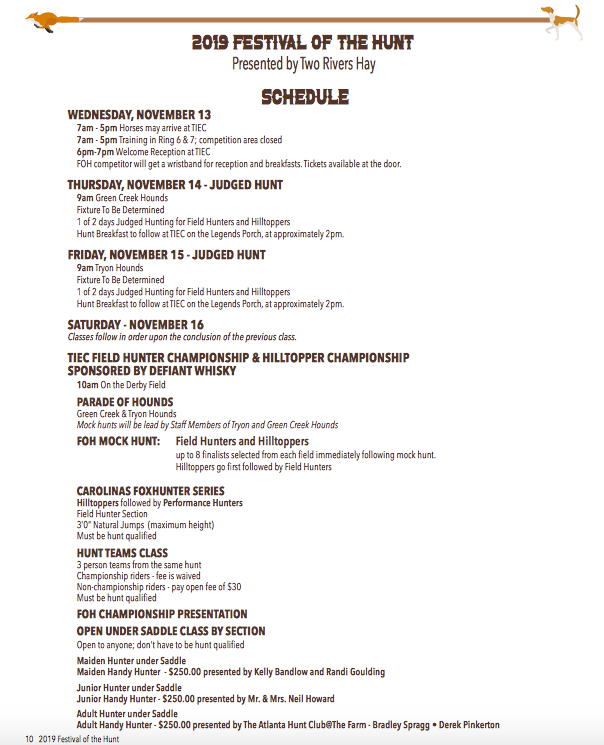 Lodging: Onsite lodging at TIEC is available at www.Tryon.com/lodging, from the Stable House Inn to one, three, and five-bedroom log cabins and RV pads with full hookups.
Media Inquiries: To request media credentials for these events and more at TIEC, please click here or contact media@tryon.com with questions.
Advertising: Advertising is available in each competition program for 2019, with opportunities also available in the biannual Tryon Resort Visitor Guide. For more information, email advertising@tryon.com.
Sponsorship: For sponsorship inquiries, please email sponsorship@tryon.com.
Volunteer Inquiries: For volunteer opportunities, please contact Kathryn McMahon at kmcmahon@tryon.com.