The USPC Championships East returns to TIEC for its third appearance at the venue, continuing Tryon Resort's strong relationship with the United States Pony Club and celebrating multidisciplinary competition and horsemanship July 24-28, 2019. Members compete as part of a team and are judged on riding abilities, as well as horse management skills, in seven disciplines: Dressage, Eventing, Show Jumping, Games, Polocrosse, Tetrathlon, and Quiz (non-riding, knowledge based competition).
2019 Program: Click the image below to download!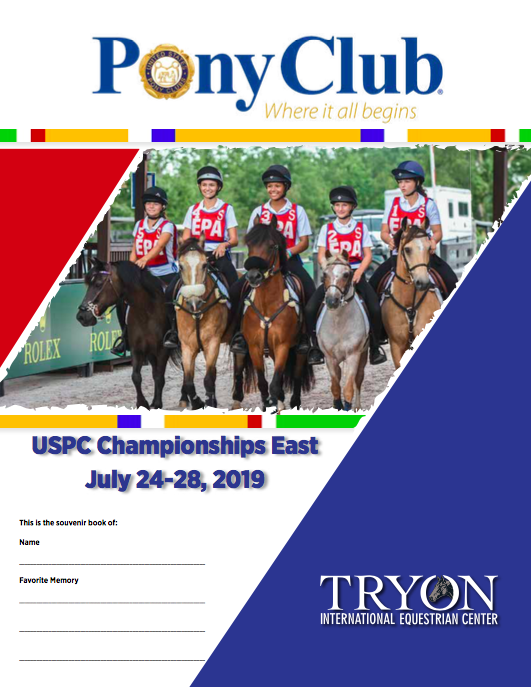 The Battle of the Barns Lip Sync Competition will begin following the Opening Ceremony on Thursday, July 25th, on the George Morris Stage. Dress the part, act the part, sing the part! We encourage you to bring your best dance moves, props and costumes to make this Lip Sync Battle the best one yet!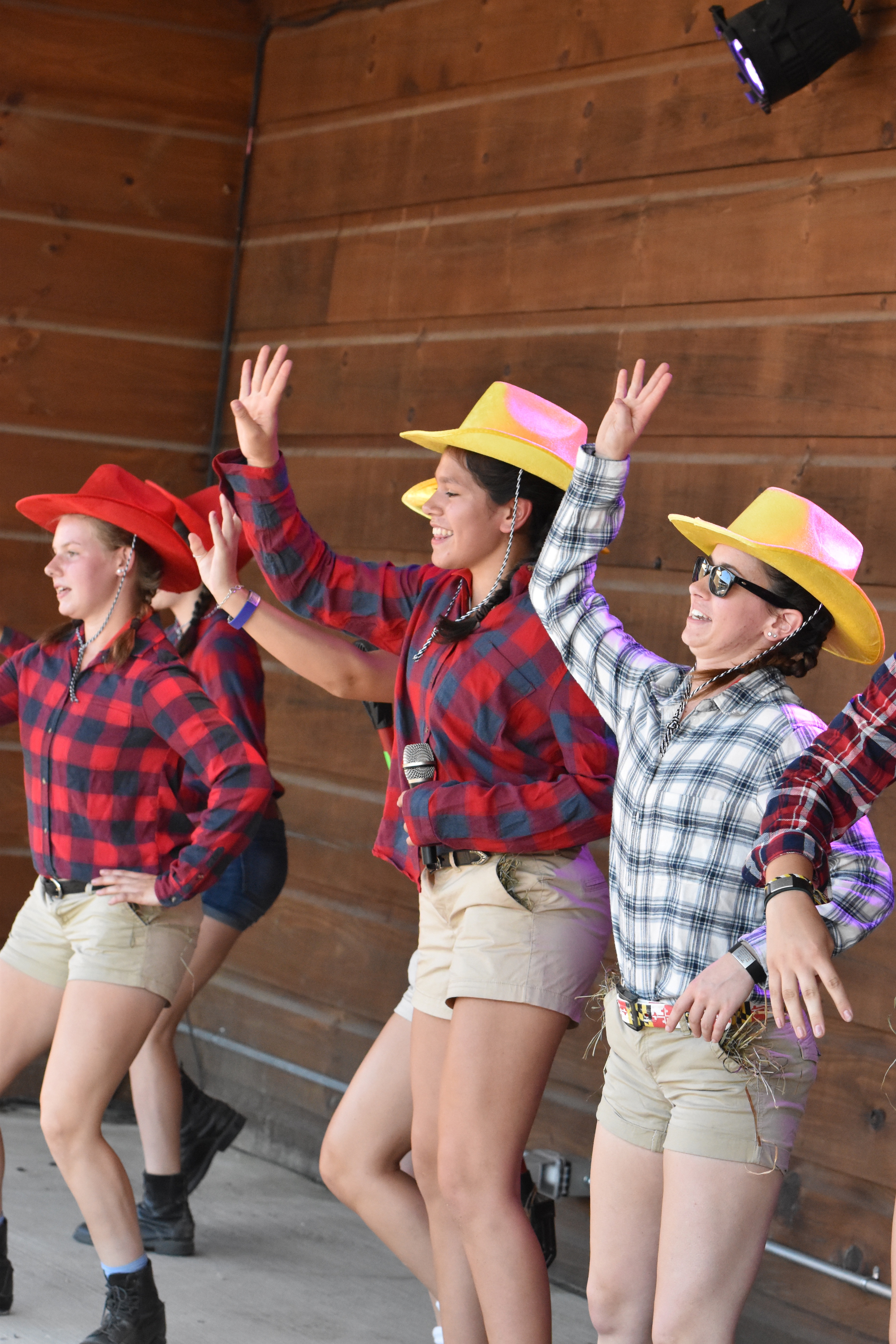 Participants MUST register using the link below. Only one form per team needs to be submitted. 

Registration will close on Wednesday, July 24th at 5:00pm. To enhance the experience for all participants and spectators, TIEC will be limiting entries to the first 20 teams to register. You will be contacted by end of day Wednesday, July 24th with additional details. 

The winning team will receive $1,000 directly to their Pony Club and $1,000 donated in their name to the United States Pony Club. The 

2nd place team will receive $750 to their Pony Club, and the 

3rd place team will receive $500 to their Pony Club.
 2019 Schedule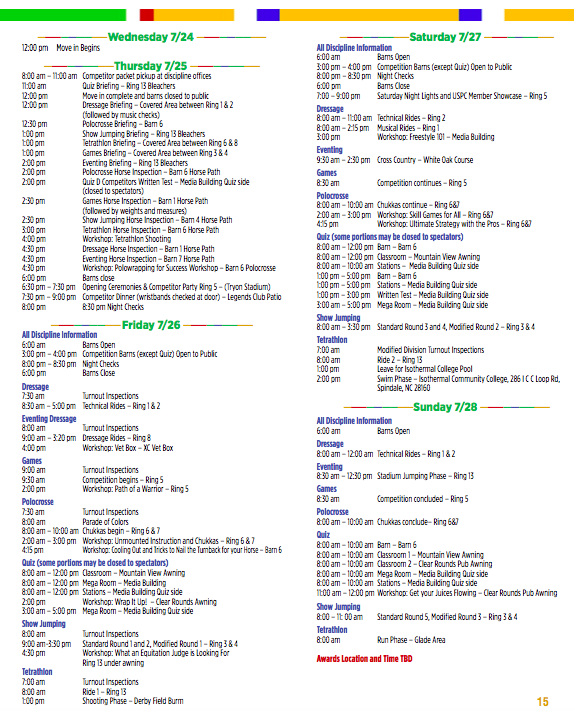 Lodging: Onsite lodging at TIEC is available at www.Tryon.com/lodging, from the Stable House Inn to one, three, and five-bedroom log cabins and RV pads with full hookups.
Media Inquiries: To request media credentials for these events and more at TIEC, please click here or contact media@tryon.com with questions.
Advertising: Advertising is available in each competition program for 2019, with opportunities also available in the biannual Tryon Resort Visitor Guide. For more information, email advertising@tryon.com.
Volunteer Inquiries: For volunteer opportunities, please contact Kathryn McMahon at kmcmahon@tryon.com.